Just like using WhatsApp, provide the best UX & Support chatting.
On each order created in your platform, your drivers, customers, and businesses have the chance to start chatting with each other, this is mainly made to solve any order situation, for example, if the delivery was incorrect, the order is missing something, it's taking to late, etc.
This is as easy to use as just clicking the order you want to start chatting in, and start chatting.
Every party involved will get notified on their devices, if it's in the Ordering Website, they'll see a bell ringing on top, if anyone else is using a mobile device, they'll get a push notification.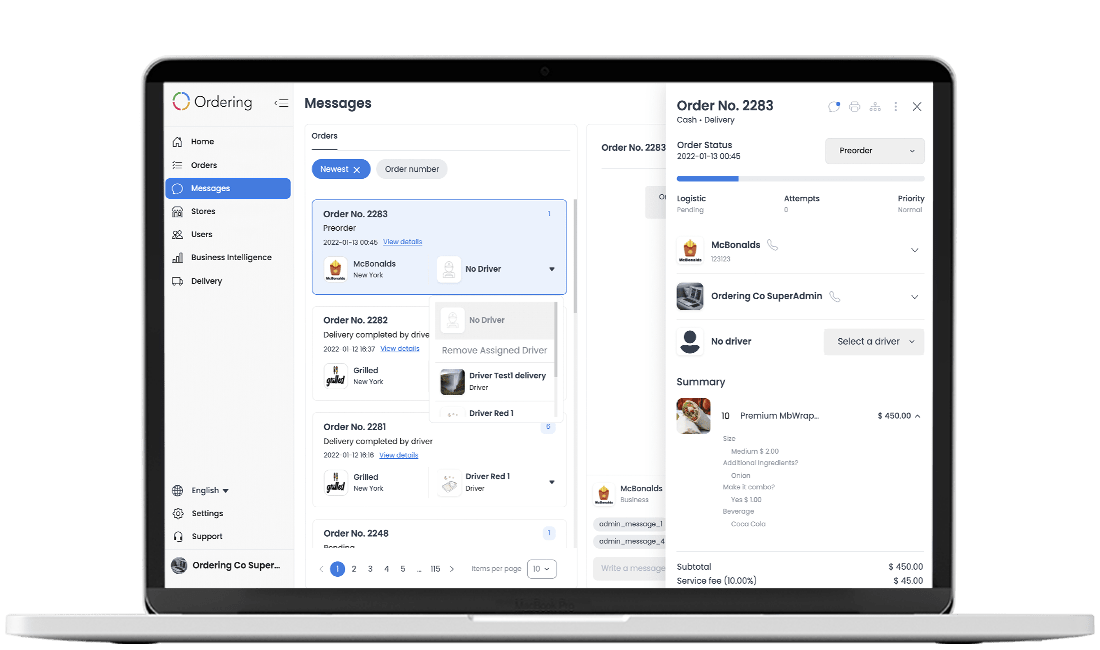 You as a super admin have to chance to supervise every chat on all orders.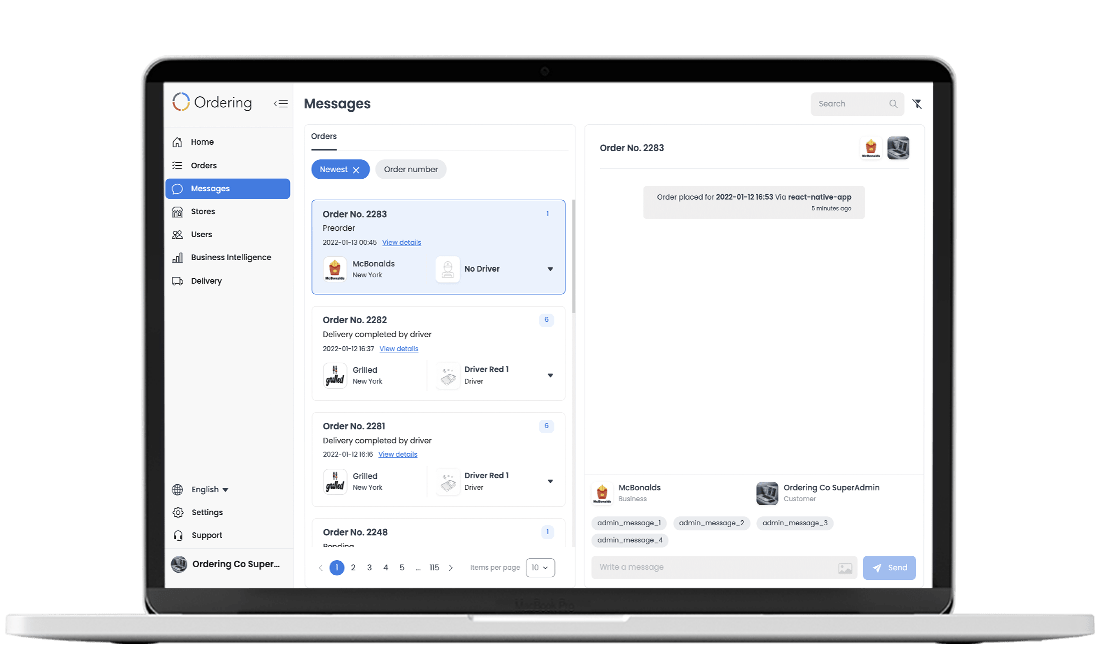 If you have any issues do not hesitate to contact us at sales@ordering.co

Keep on Improving, every day.
As Always, Happy Ordering
www.ordering.co