Here you'll handle every incoming order and driver's workload.
Let's go one by one.
Orders Manager
Here you'll see every incoming order, the time and date, status of the orders, business the order is from, who ordered it, you can assign drivers, view the complete detail of Advanced Logistics, prices, and all these in one screen.
On top of these, you can download the orders in CSV format, and filter by order status; select one or multiple statuses, the dashboard will show precisely what you need.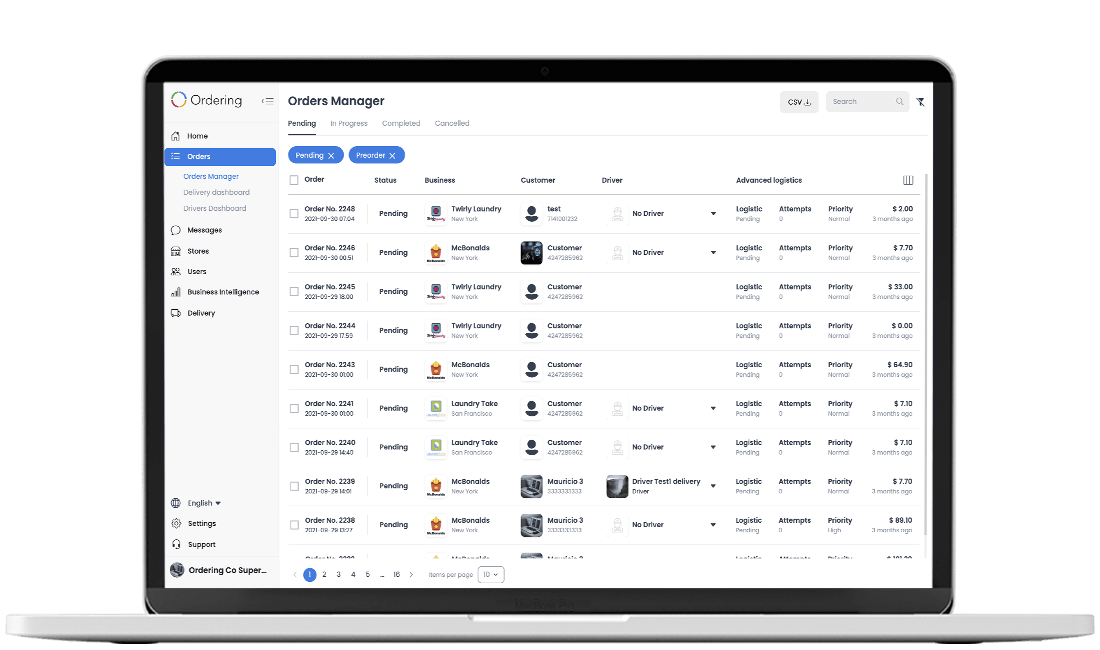 Also, if you want to jump directly into one order, you can do that just by clicking on it; you'll see all the details of the order right here, you can now use messages, print, view more advanced logistics information, and even check the custom fields on order.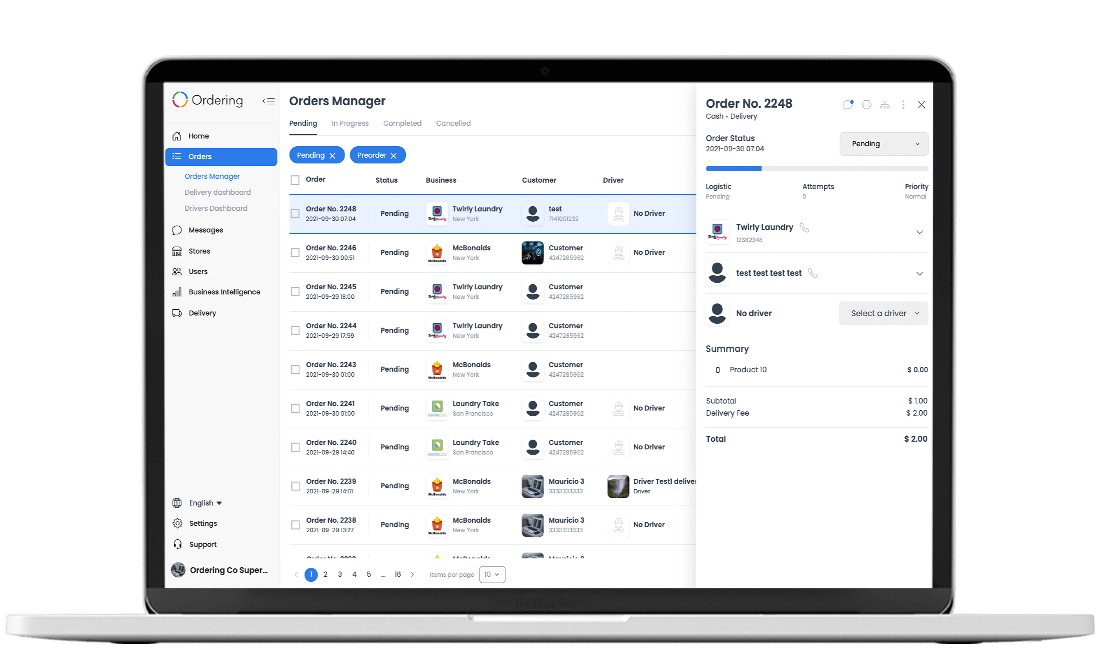 Delivery Dashboard
Here you'll see where the delivery is taking place in real-time, you'll be able to follow the driver's route, understand who's working on what, and just like an eagle view everything from the top.

If you directly click on one order, you'll see more information about that specific order, instead of just looking at every order from the sky, look at a particular one and keep track of it, view status, driver assigned, price, number, and much more, you can even message the parties involved if required.

Drivers Dashboard
Understand exactly what's happening with your drivers, if they are Busy, or not, Inactive Active, how many orders they have, and where they are.
If you click on any of your available drivers, you'll see what's happening on each order assigned.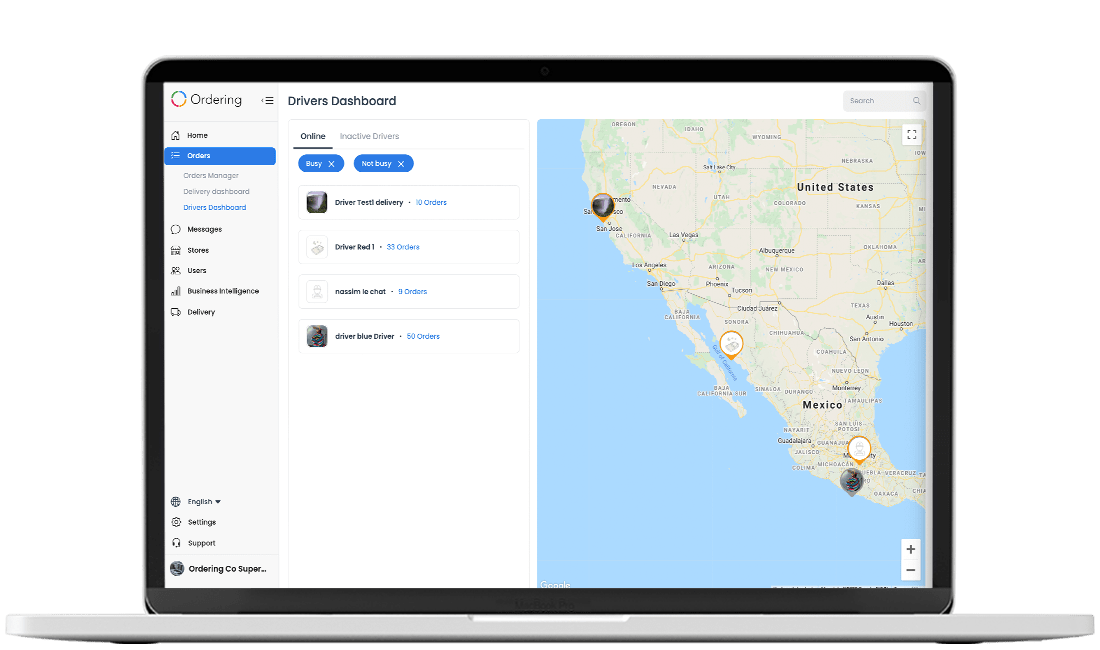 Keep on Improving, every day.
As Always, Happy Ordering
www.ordering.co