Get Real Feedback on how your whole platform is performing in one single place, if your reviews are low, make sure to get them back up, that'll tell you your audience is having some issues with your drivers, businesses, or products inside your platform.
Once the order is delivered and the status is completed, your customers are able to review each order by Its Product, the Order itself, and the Driver.
There are a few texts that can be selected easily, or the customer also has the chance to write the review.
Front-end Customer View Reviewing the Product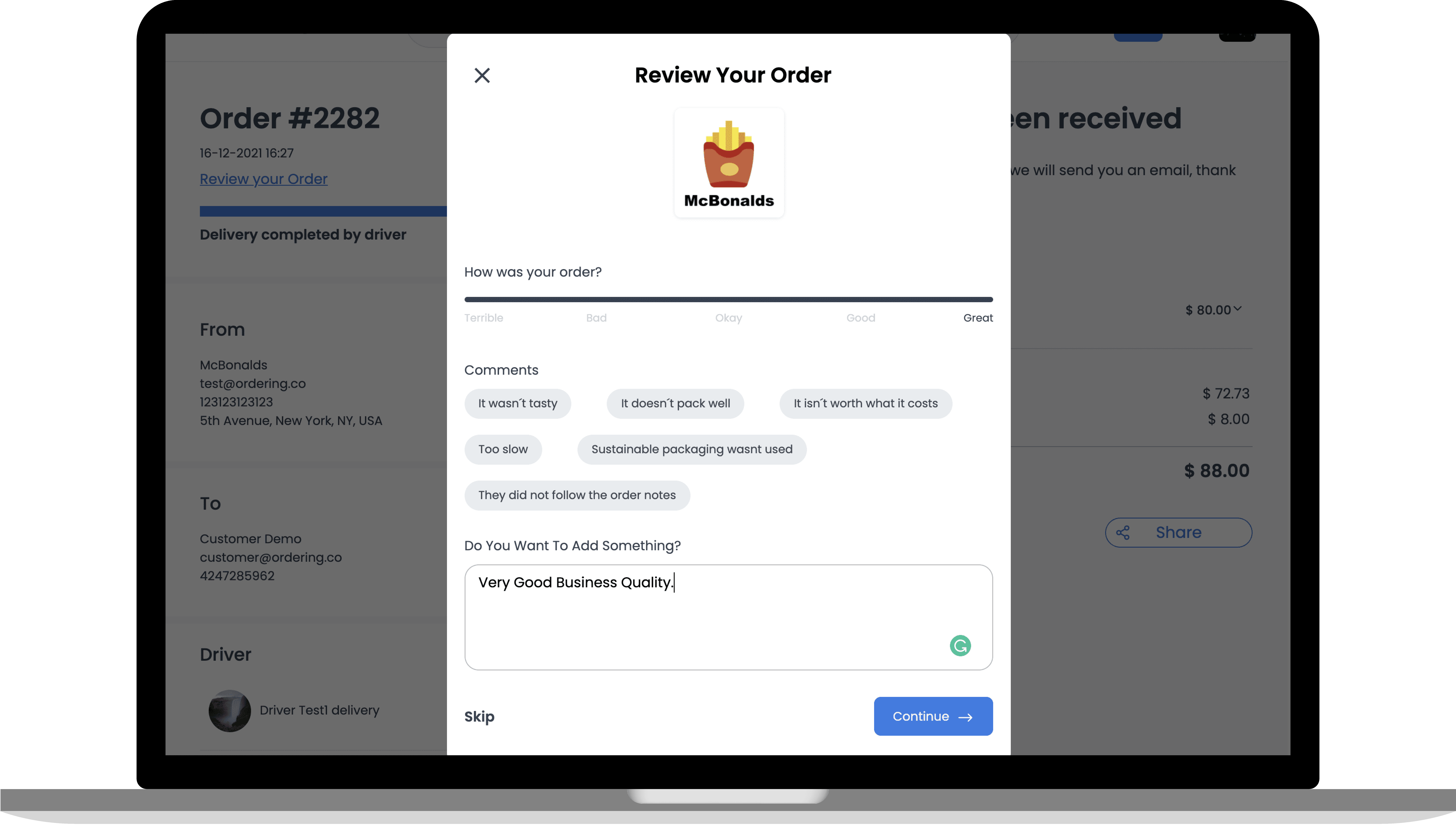 Reviewing the Oder Reviewing the Driver
As you can see there are many quick options, that can be easily modified inside your Language Manager, all you have to do is search for it and change it.
Back-end Admin View
Drivers Review in Ordering Dashboard
Businesses Reviews in Ordering Dashboard
Inside your Ordering Dashboard > Business Intelligence > Reviews Manager, you'll see what your final customers are saying about the businesses inside your platform, take that feedback and keep increasing the good reviews on your whole platform.
This is automatically activated in your Ordering Platform in the latest version, If you have questions, do not hesitate to contact us at sales@ordering.co

Keep on Improving, every day.
As Always, Happy Ordering
www.ordering.co