This technology is already running in your platform if you have the latest version, we've created this feature because, just like the big leagues, they disable the chat of the order when it's completed, why do they do this?
Unfortunately, customers have come up with a very annoying situation in which if the chat is disabled after the order is finished, it wouldn't happen.
So, basically, this feature is for:
Better Customer Experience.
Customer and Driver Security.
Straightforward business happening, avoid lack of work, no distractions.
Avoid any awkward situations between customers and drivers.
If there are any issues with the order, the customer would have to contact the business owner and handle the situation that way.
This is how it looks. (Available for Apps & Website)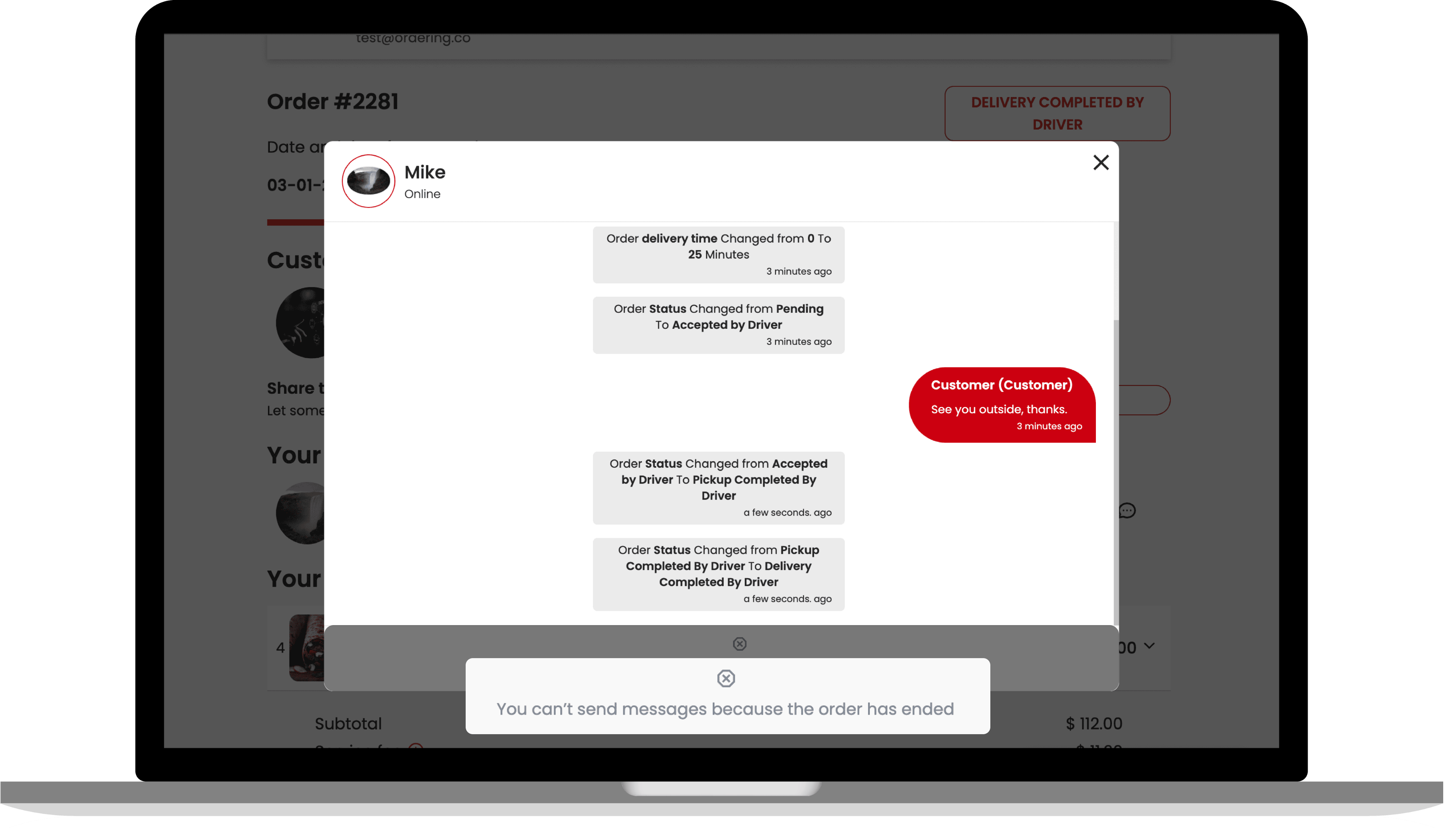 React Ordering Website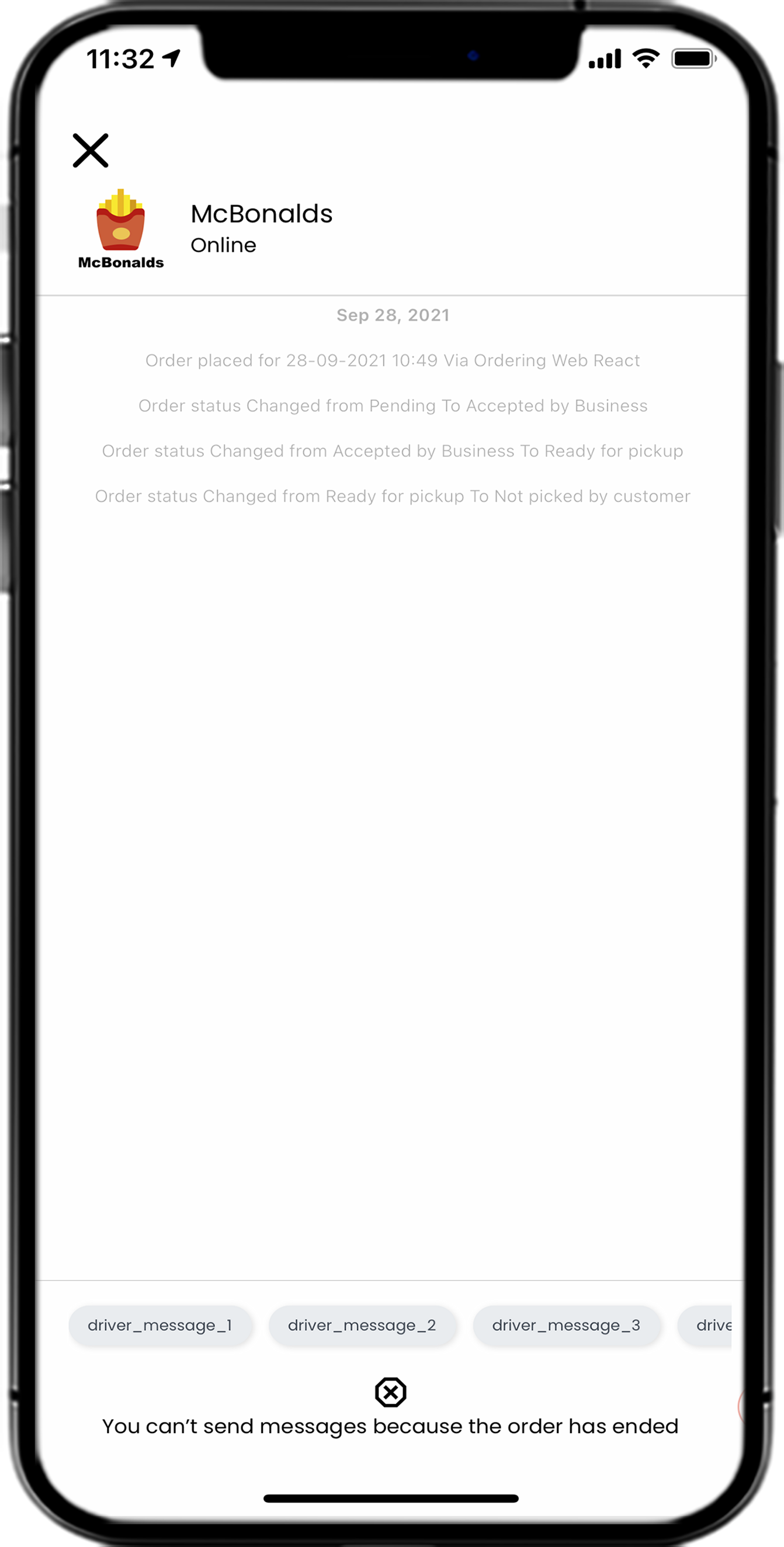 Native Ordering Apps
__________________________________________________

Keep on Improving, every day.
As Always, Happy Ordering
www.ordering.co