Even though your platform is intuitive, there are people who still want to make sure how a thing works before using it, we've created this section to help those users, all you have to do is set it up and make it understandable for your audience.
The Help section is where you will add certain topics that your customers would like to know more about, like "How to order", "How Support Works", or anything maybe "Reviews", whatever you think will give your customers the best experience.
Setting it up
To create the help section for your users, you'll have to get inside your Ordering Dashboard, in the left sidebar you'll find a section called settings click there, and then CMS.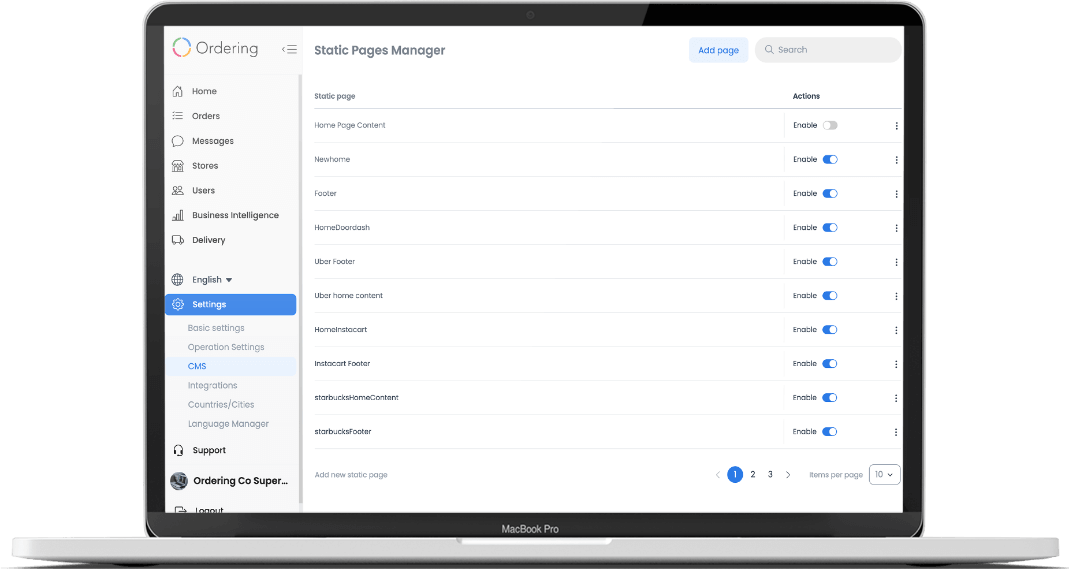 Once you are in the "Statis Pages Manager" you'll have to look for the section you want to change, these are divided by name, look for the one you want to change, if you have your platform by default still, look for these ones to edit them.
Help with an Order.

Account and Payment Options.

Guide to Ordering.

When you find it, click on it and start editing it, you have to set up a name, slug (it's the text that comes after your URL, like ordering.co/help), and edit content, you'll find a few tools that allow you to create a better and better-looking guide for your customers.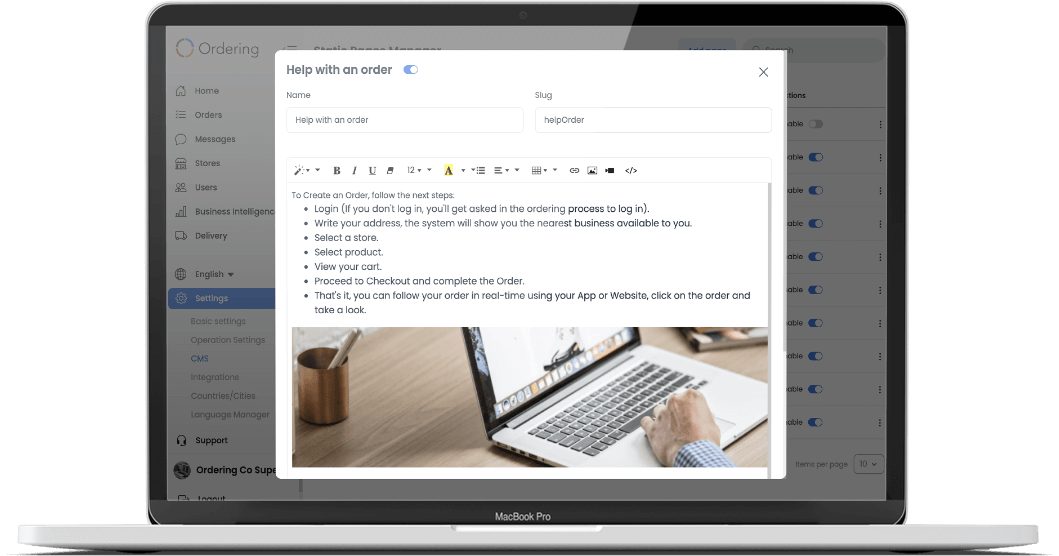 After you've done it, save everything and check it out in the front-end.
How it looks
To view this section, you can either give the customers the link in an email or some smart mailing campaign to gain their trust, or they can click on their profile, and they'll see a "Help" button, once they click on it, they'll see the three sections, and the last order they've made.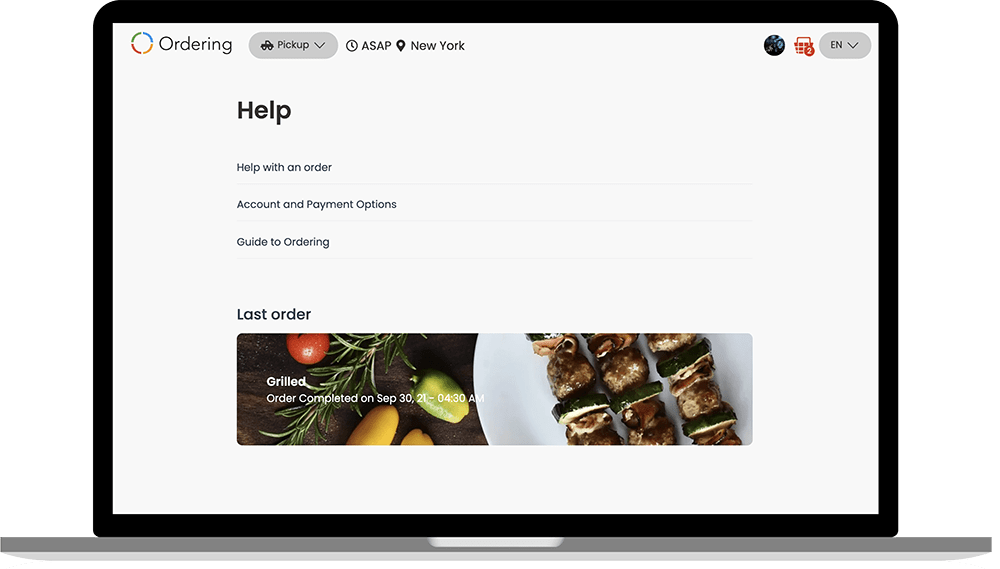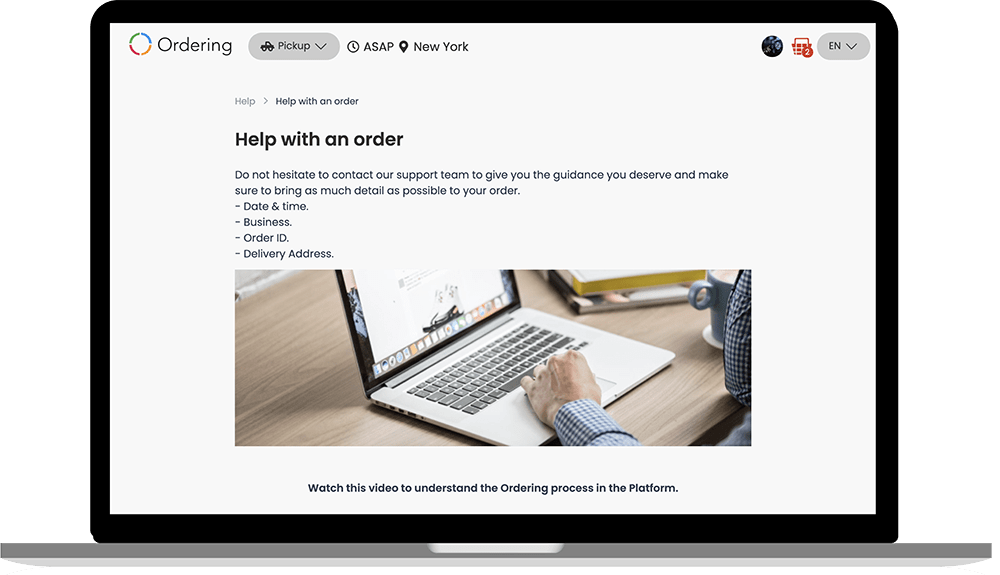 That's it, this is available on all templates.
Make sure to make the most of it!
__________________________________________________

Keep on Improving, every day.
As Always, Happy Ordering
www.ordering.co