This article explains how to customize or personalize the Ordering App 2021, you will be able to change
Name, Description, Colors
and
Images.
On this section, can modify some information, like:
Name

's app

Description for the app
Facebook ID

(if need it)

and the most important thing need to add the

Google Maps Api Key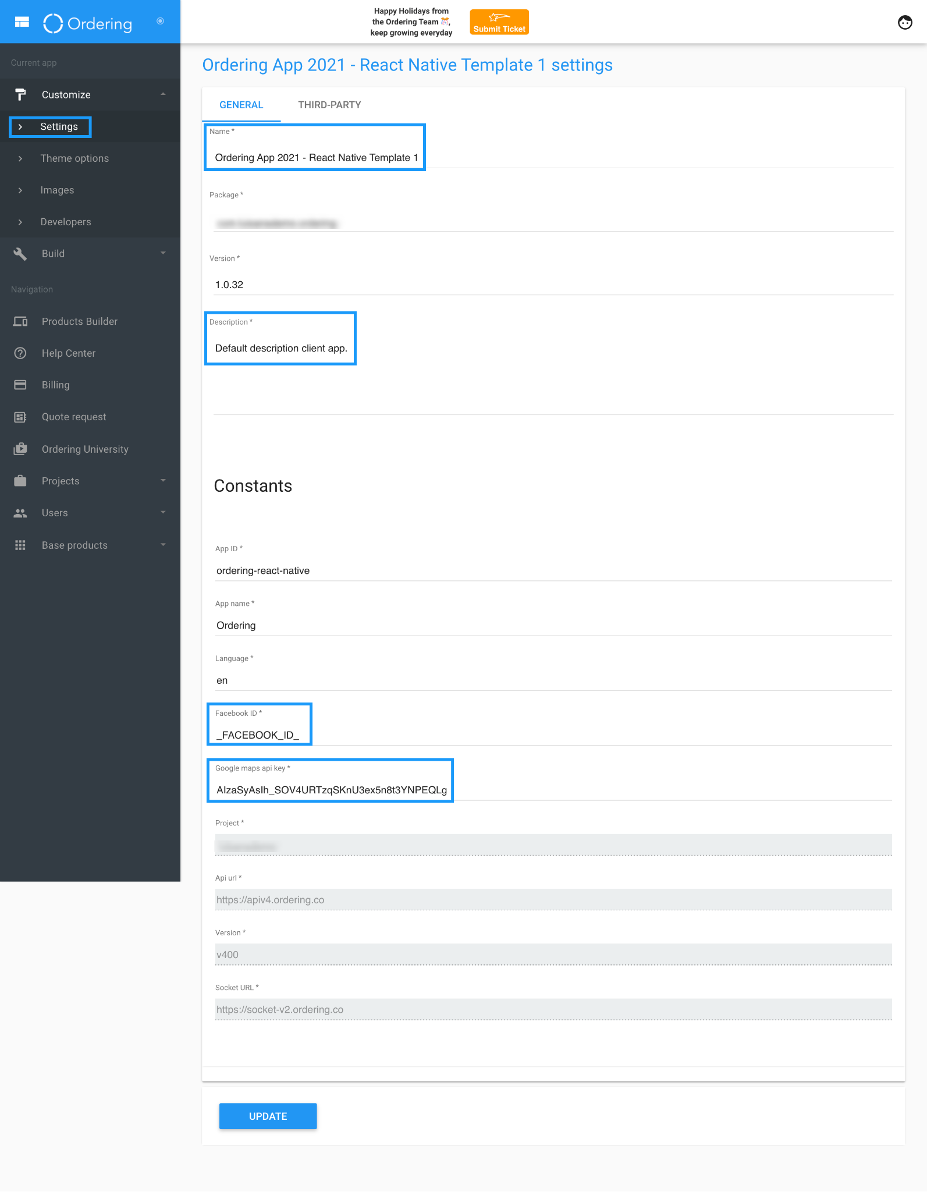 On this section you will be able to change the colors for your Ordering App 2021
Primary color - Theme Color - #D83520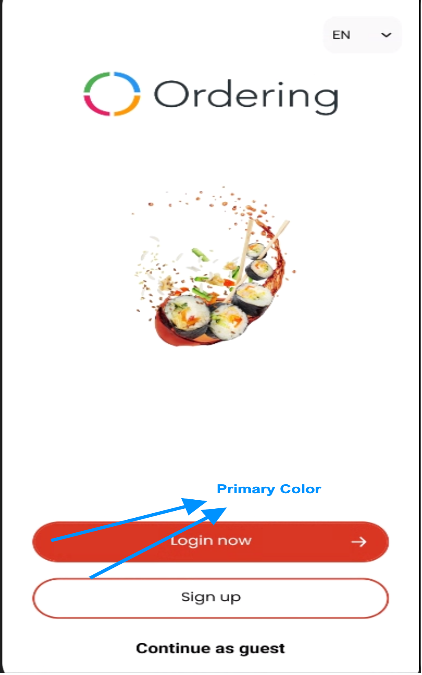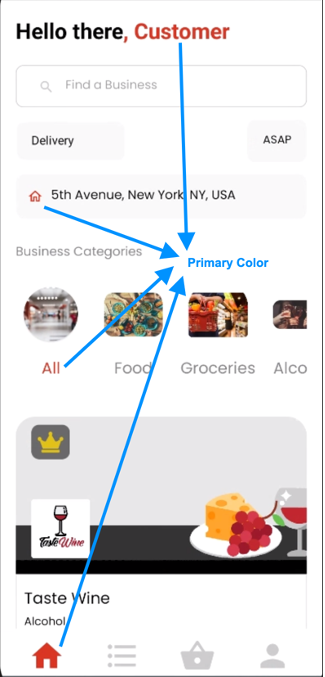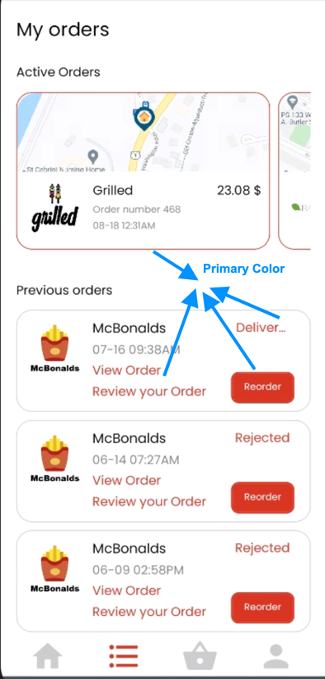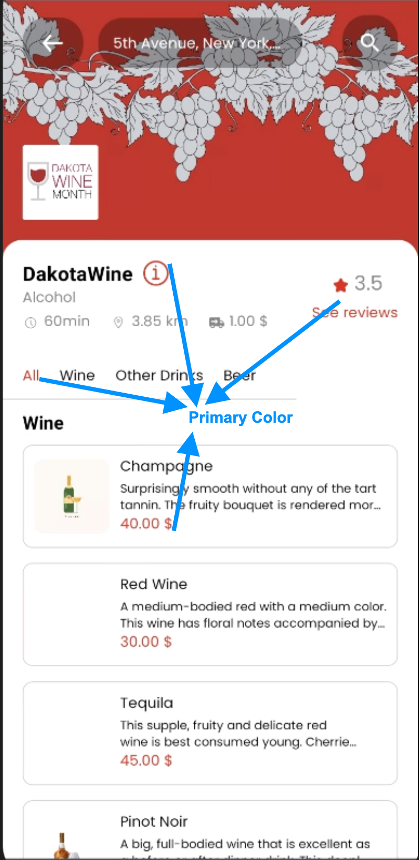 Primary contrast - Tutorial Pages Background- #FFF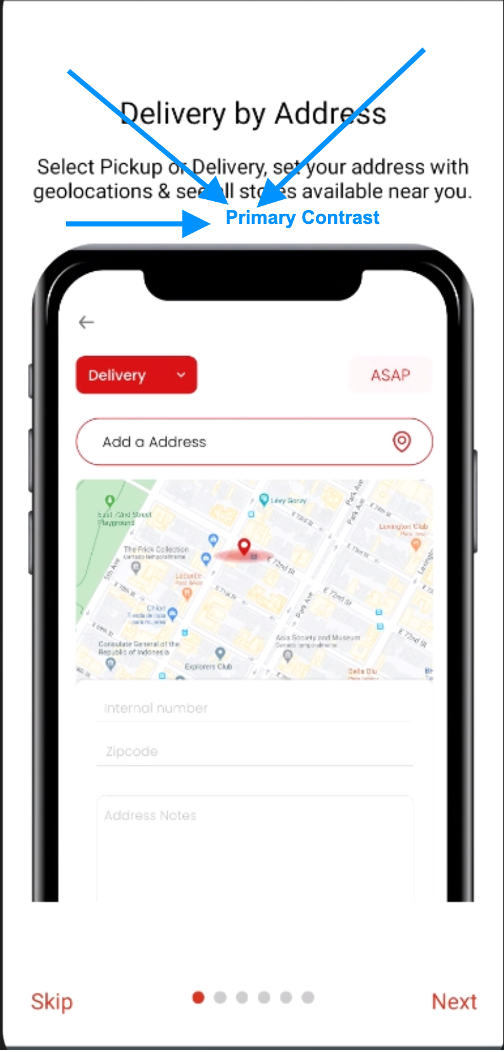 Secondary contrast color - #000 (PickUp, letters - Review your, Order border lines)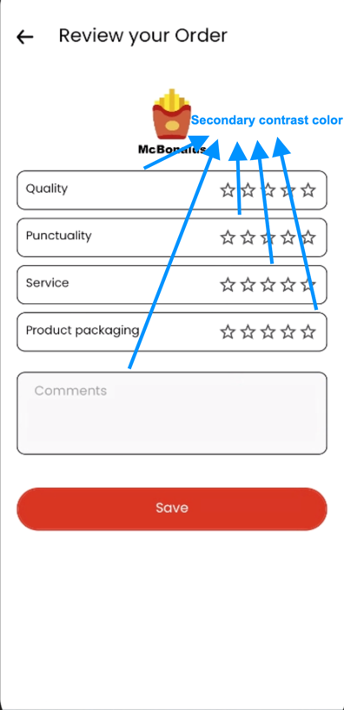 Disabled color - #CBCBCB (Login Page, Border Lines - Disable Buttons)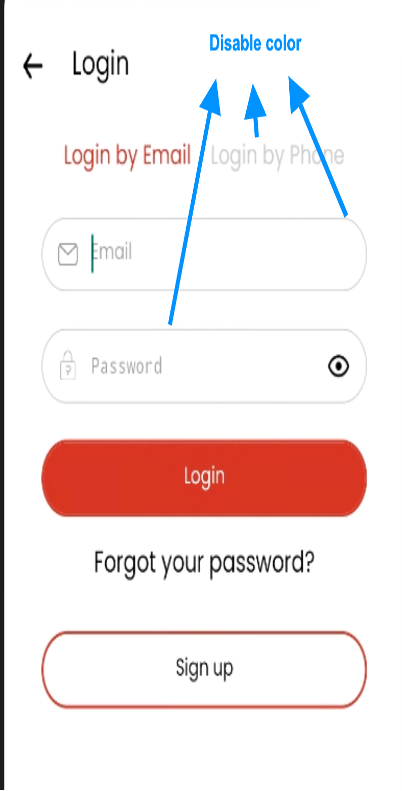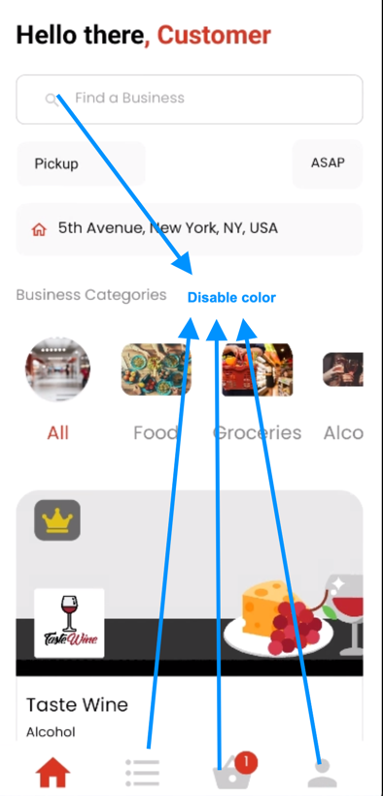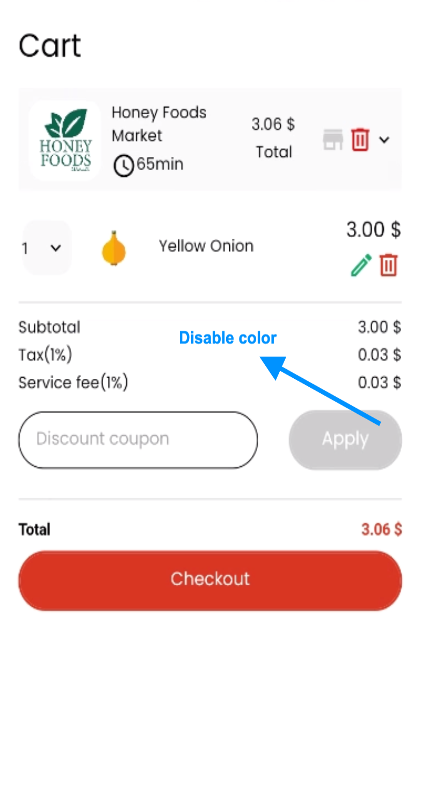 Background page color - #FFFFFF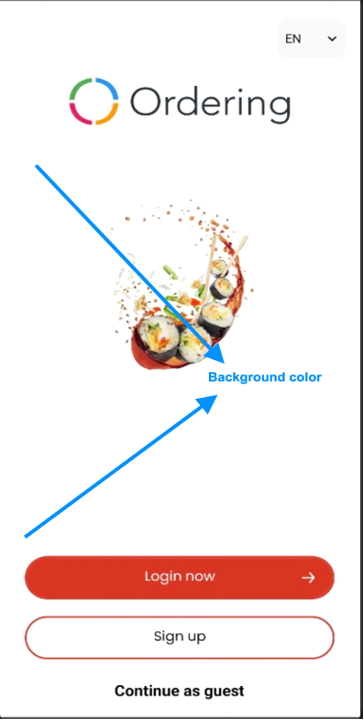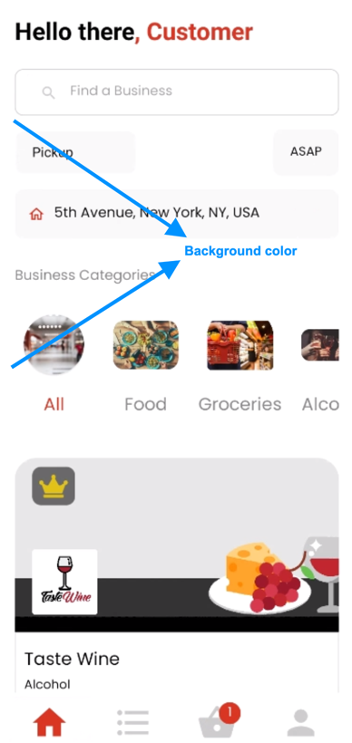 Red color - #D83520 (Trash Can)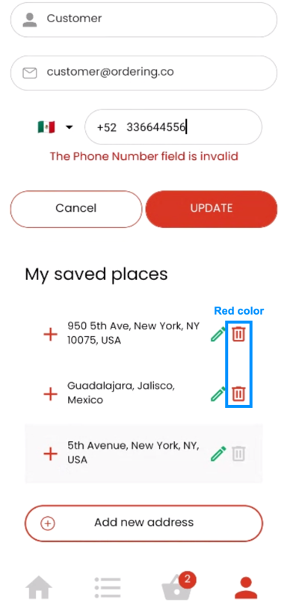 Sky blue color - #1977F2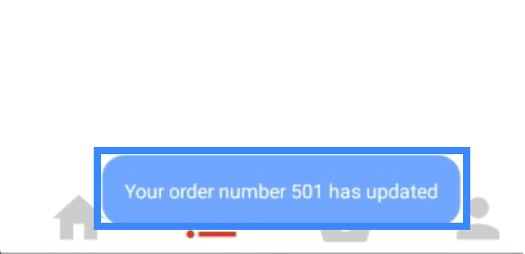 White color - #FFF (Background)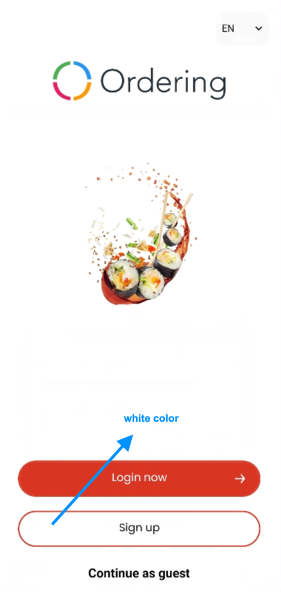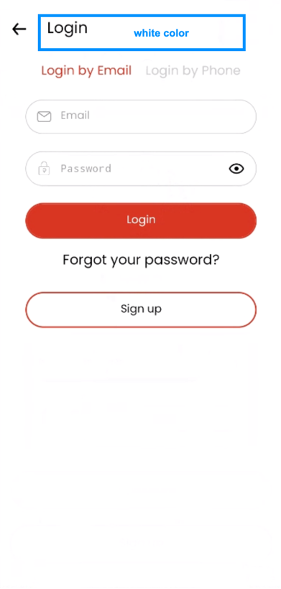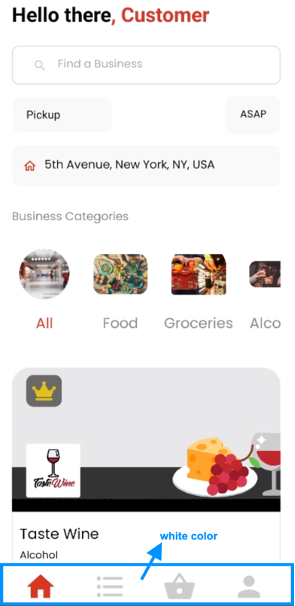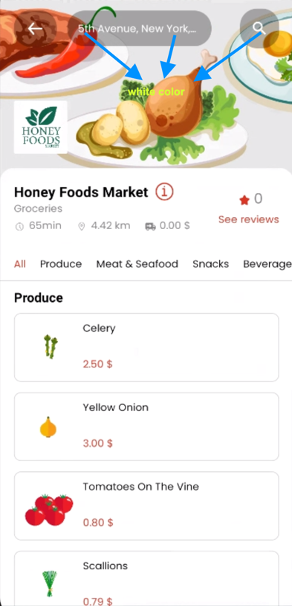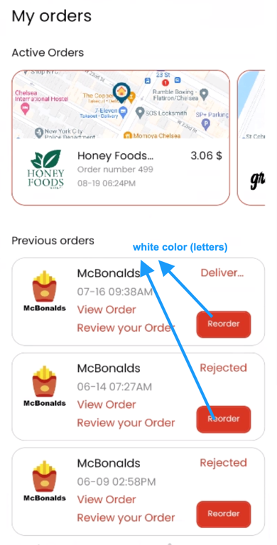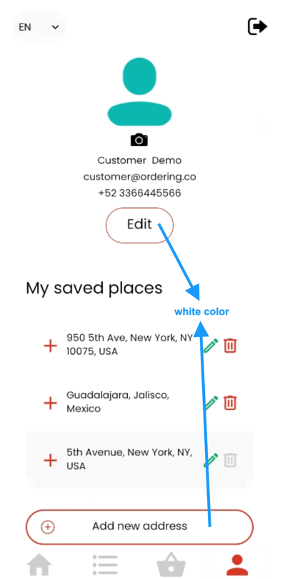 White Gray Color - #F7F6F3 (Background)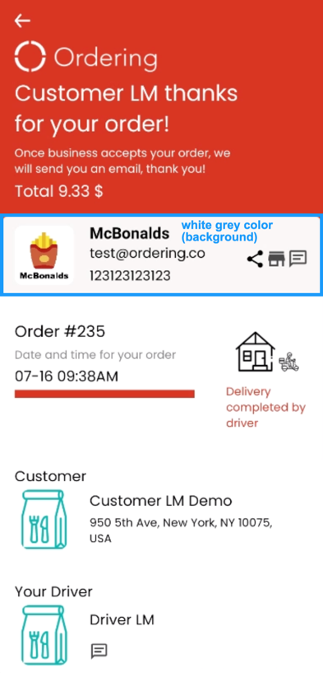 Green color - #0CAD63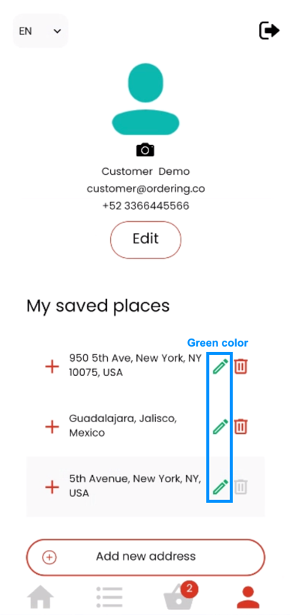 Pale Gray - #FAFAFA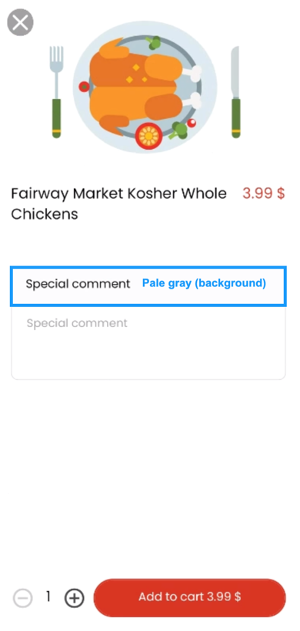 Light Gray Color - #D2D2D2 (Border Lines)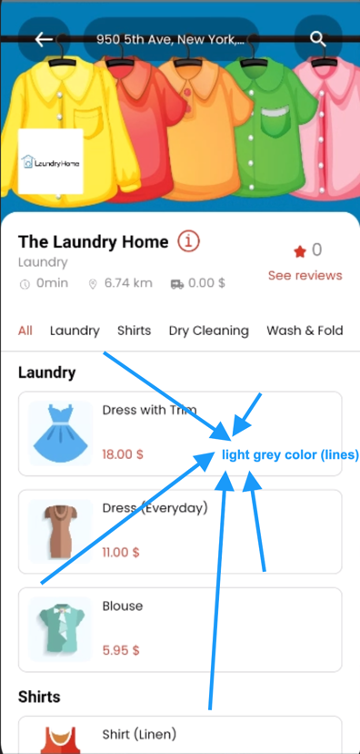 Background Dark - #484848 (Plus icon, Store and Message color)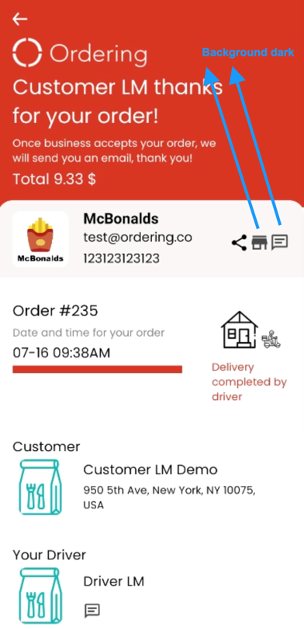 BackgroundGray - #CCCCCC (Border Lines)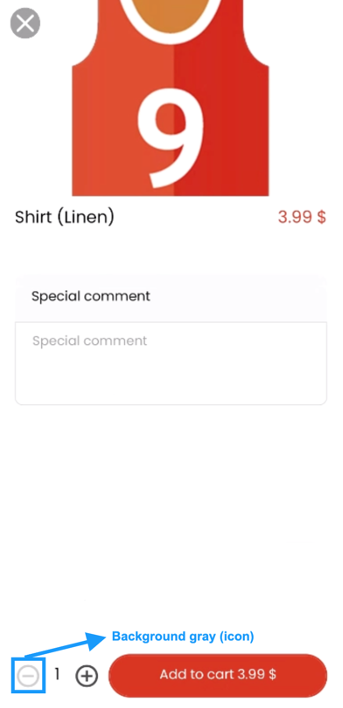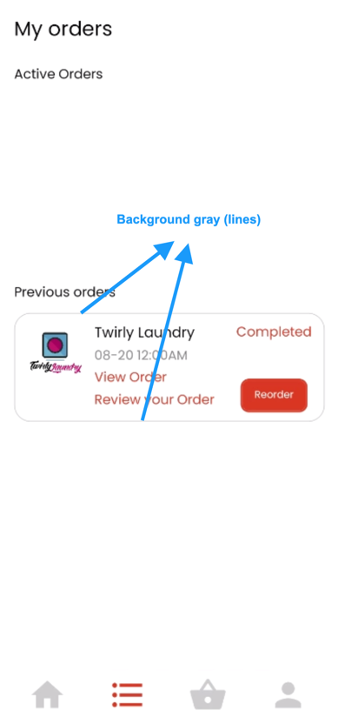 Error - #C90800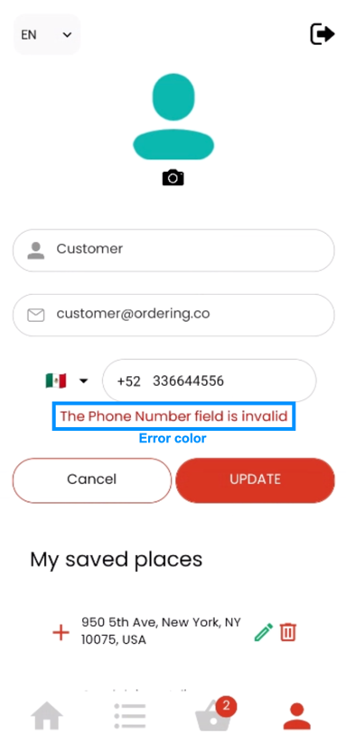 Success - #90C68E - Update successfully
BTN Font - #000000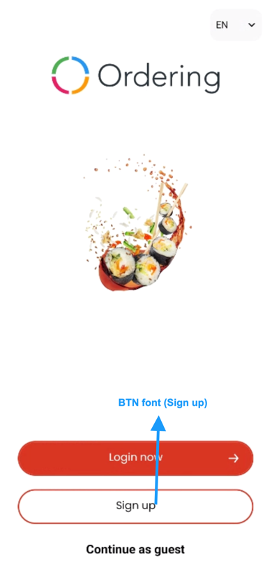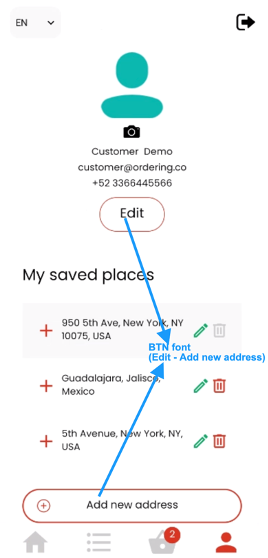 Input Disabled - #F7F7F7 (Background)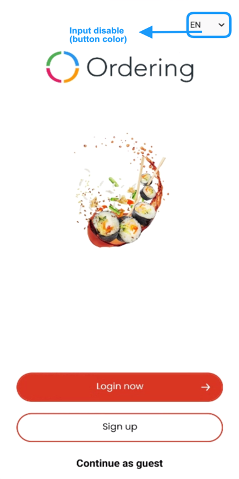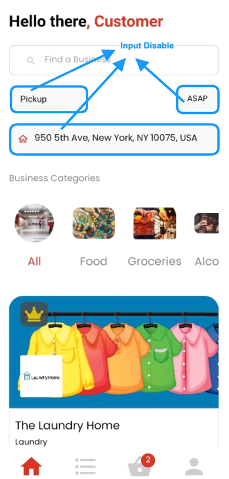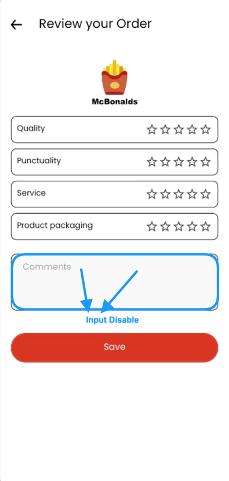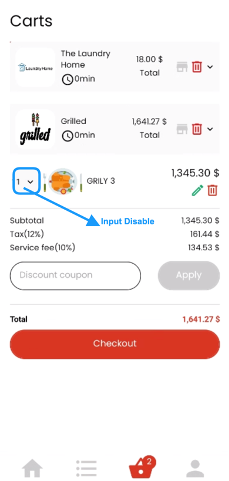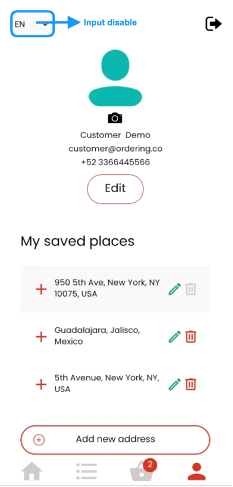 Text Secondary - #858585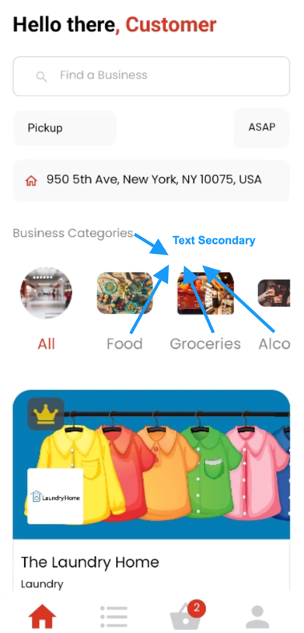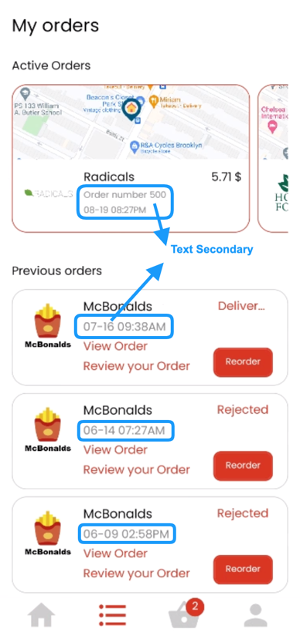 Edit Color - #F2BB40 (Pencil)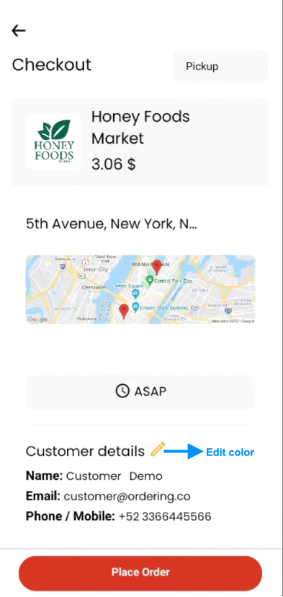 Cancel Color - #D81212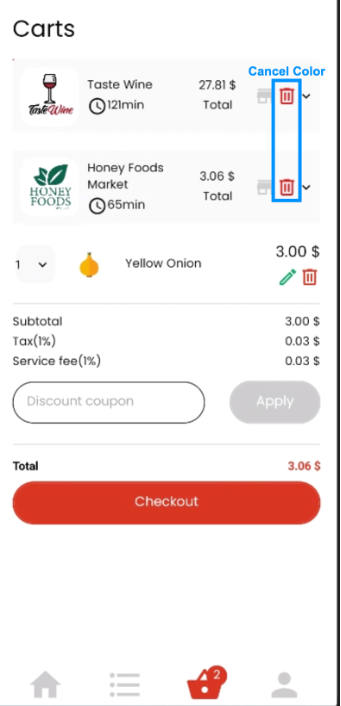 Black - #000000 (Letters)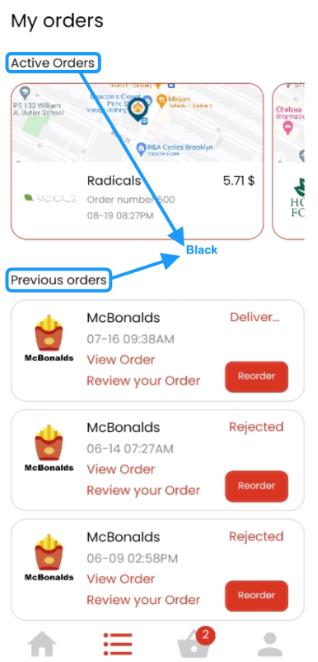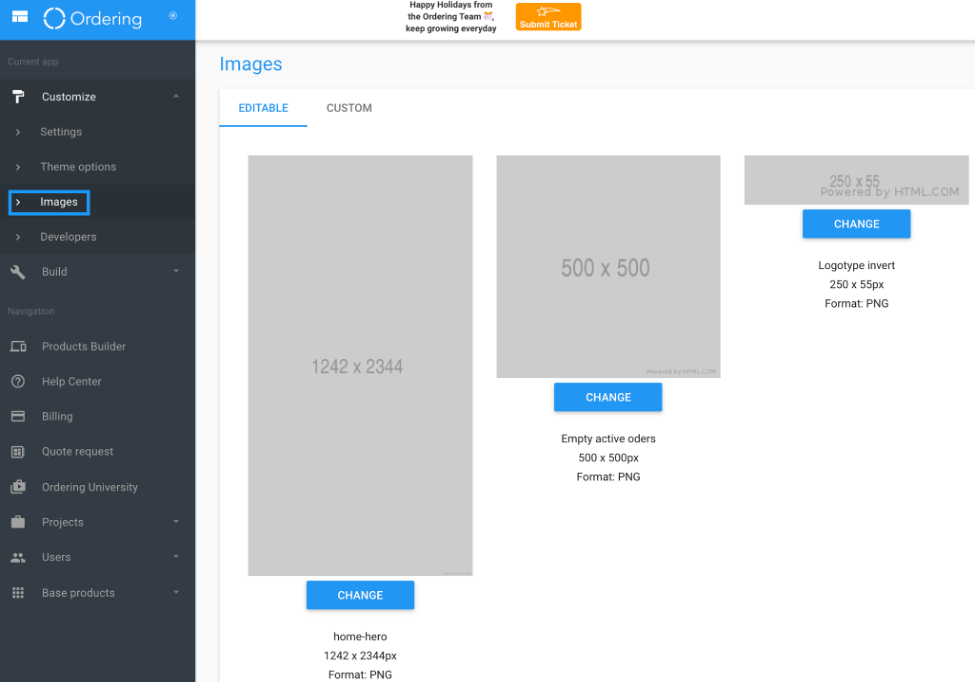 Loading Screen: This Image shows up when the app starts and appears when the app is loading another page too.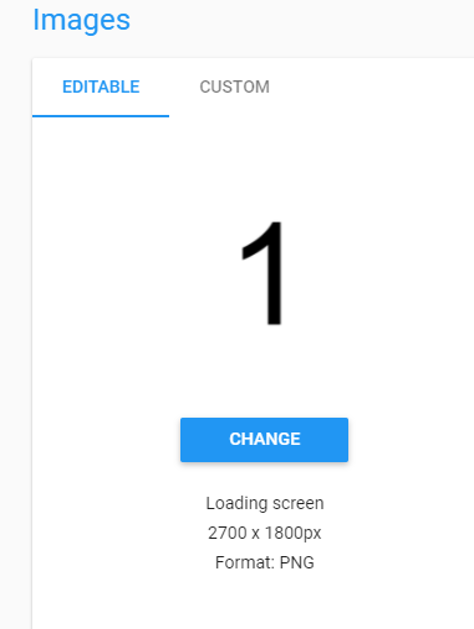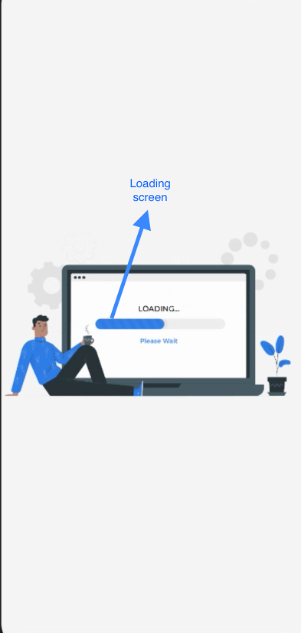 Home Hero and Logotype: Those images show up on the login screen.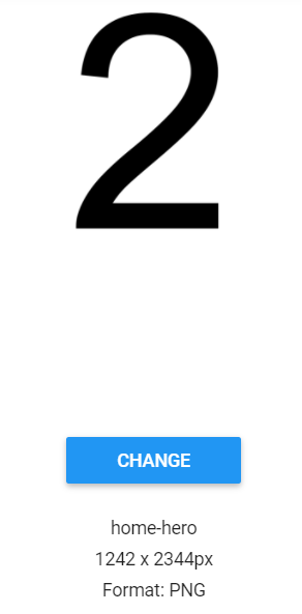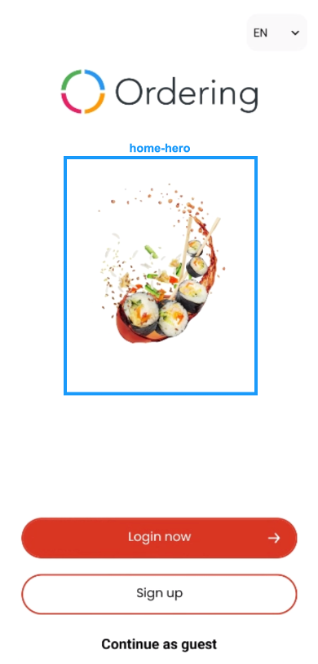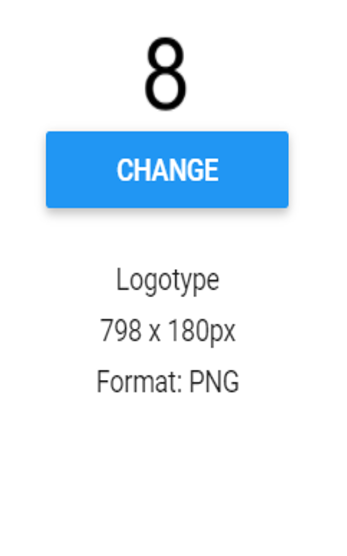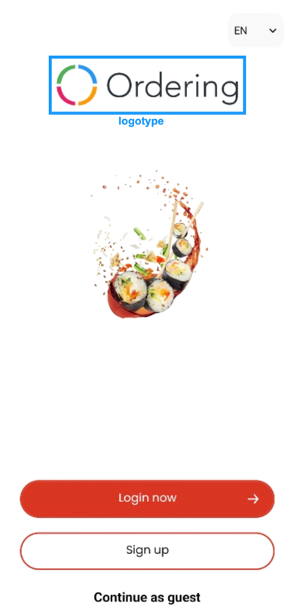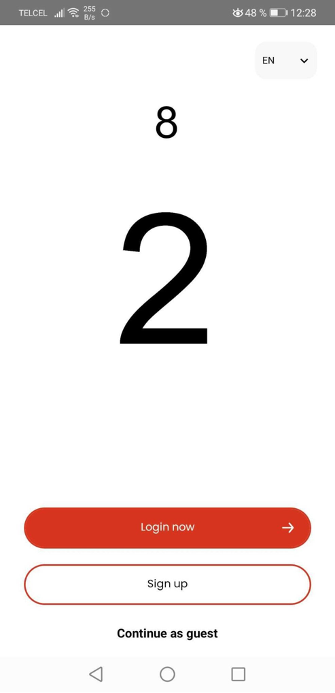 Logotype invert: this image is used after the checkout.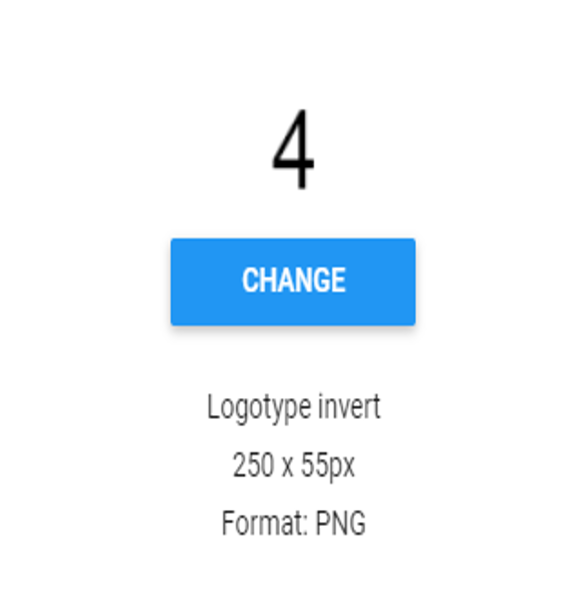 Empty active orders and empty past orders: images to indicates the currently orders or past are empty.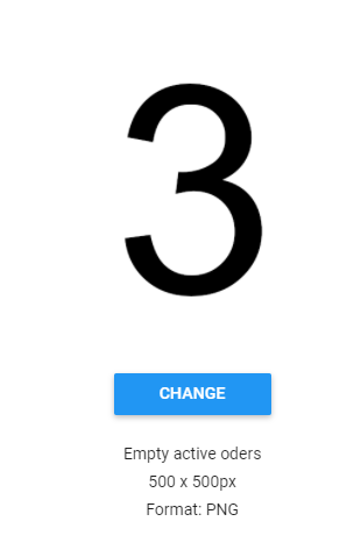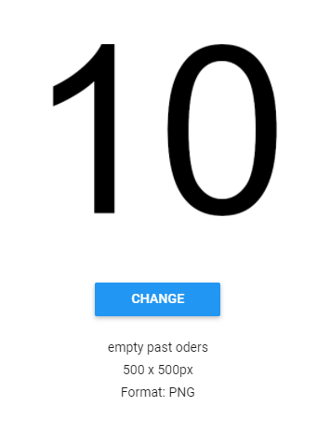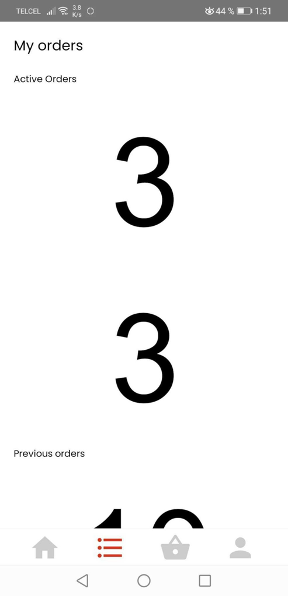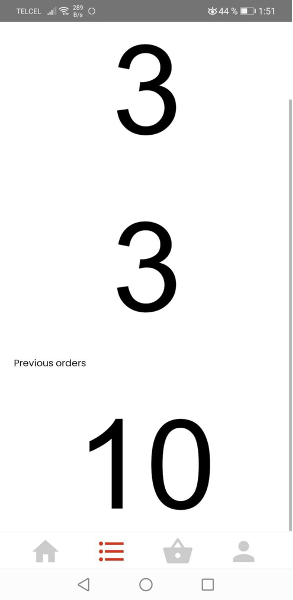 Tutorial Images: as the name suggests those are the images on the tutorial section when the app opens for the first time.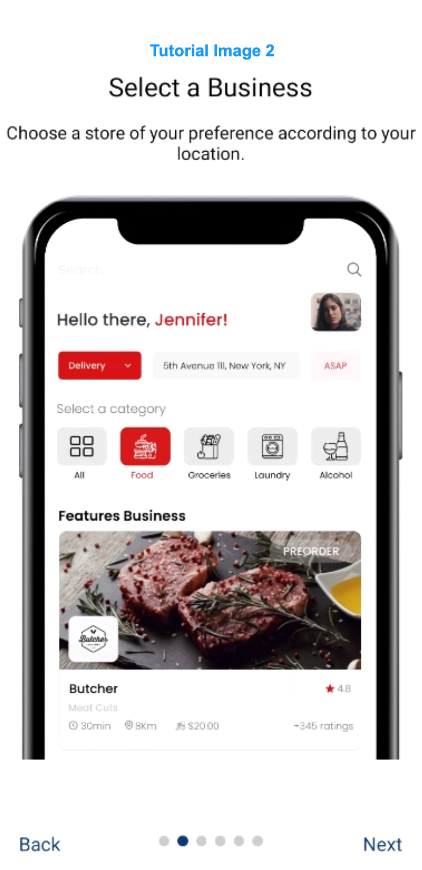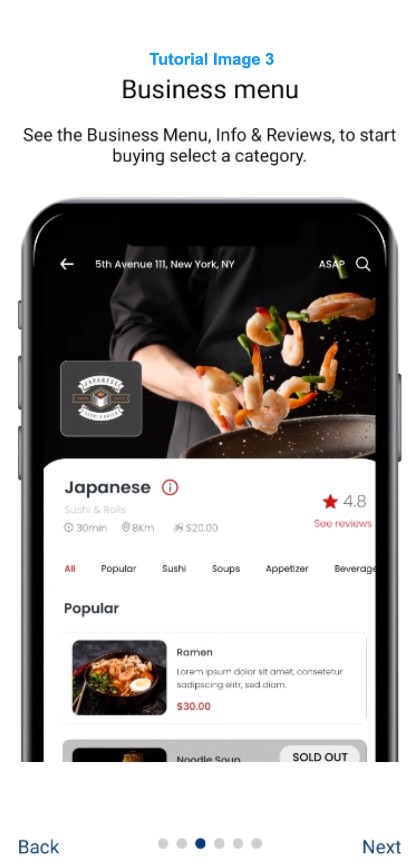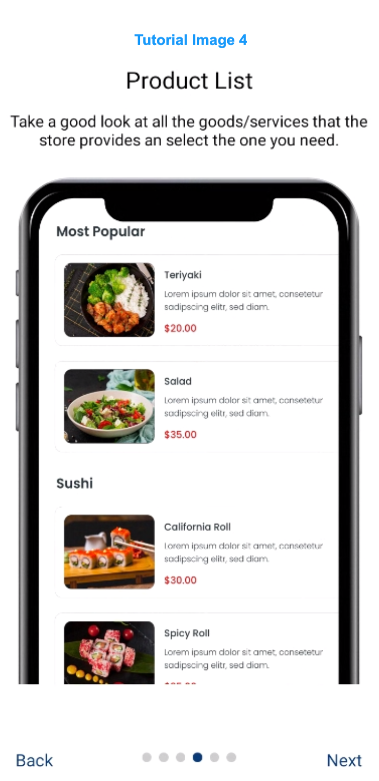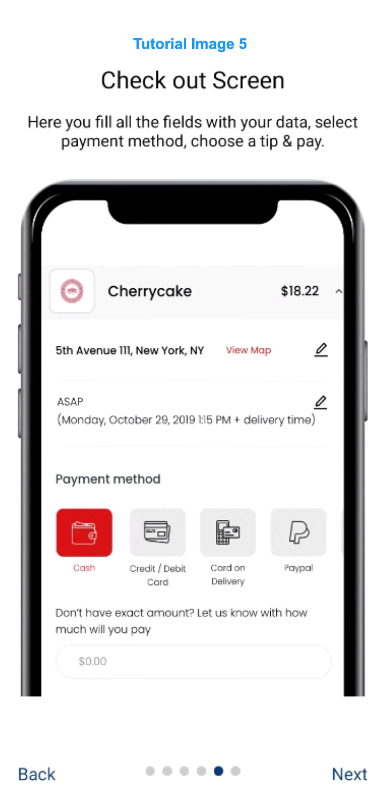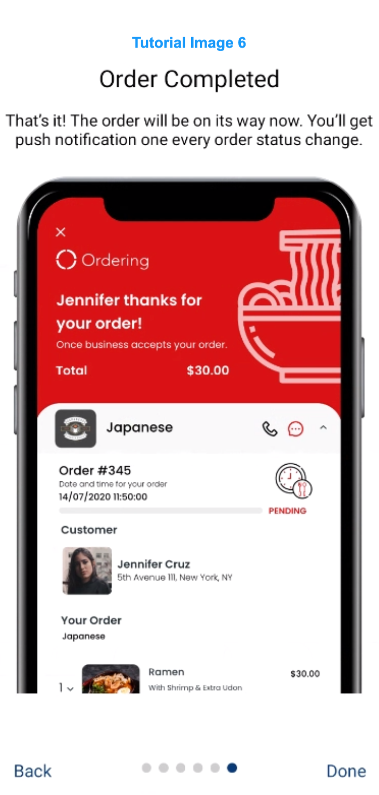 If you need anything else from your Ordering Team, just let us know 👍
Have a Happy Ordering