Having communication channels is one of the most important tools for any business. Knowing that we implement a free communication system in-app, the messages.
The message section comes in the orders and opens a direct chat channel between the customer, business, and driver.
Ordering Website 2021 Messages
From the Ordering Web, you can access this feature by going to "My Account" and selecting "My Orders".
Click in view order to open the details.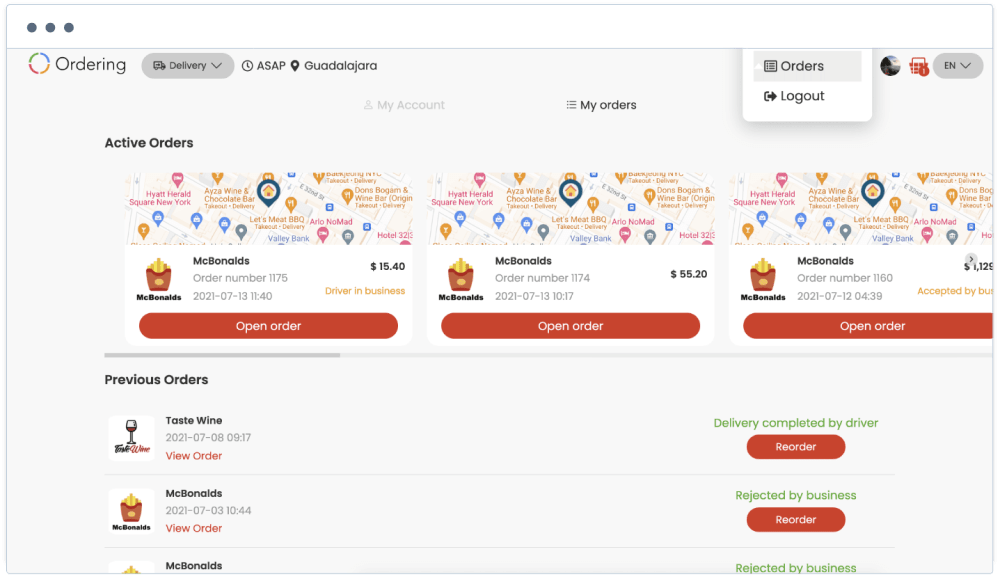 And click the Messages icon on the top right.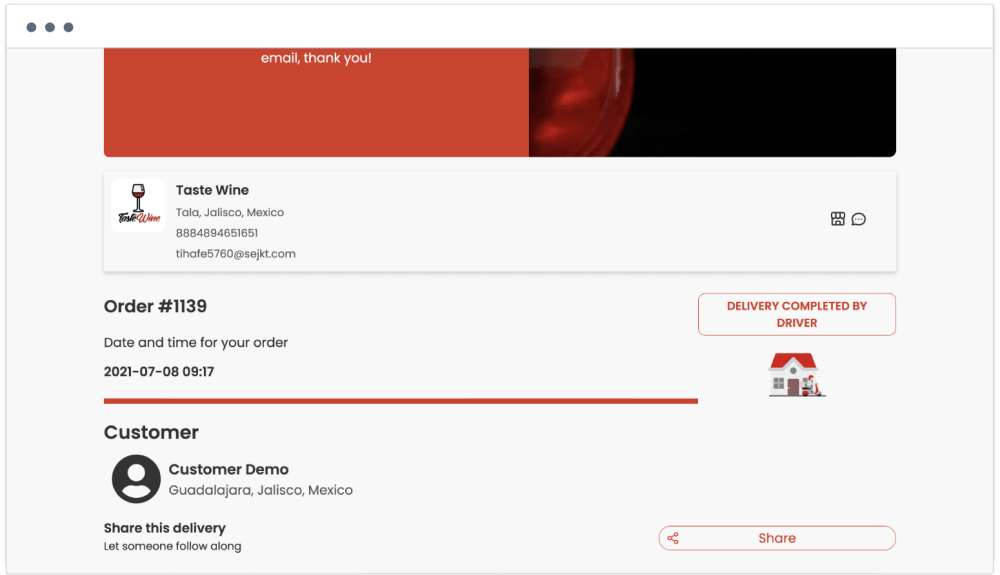 And there you can write and send any message.
Editor Message (Administrator or Business Owner)
You can also access this message function from the Editor, as Business Owner or Administrator.
Log in as Business Owner or Administrator
Click in Admin Area, then Orders Manager.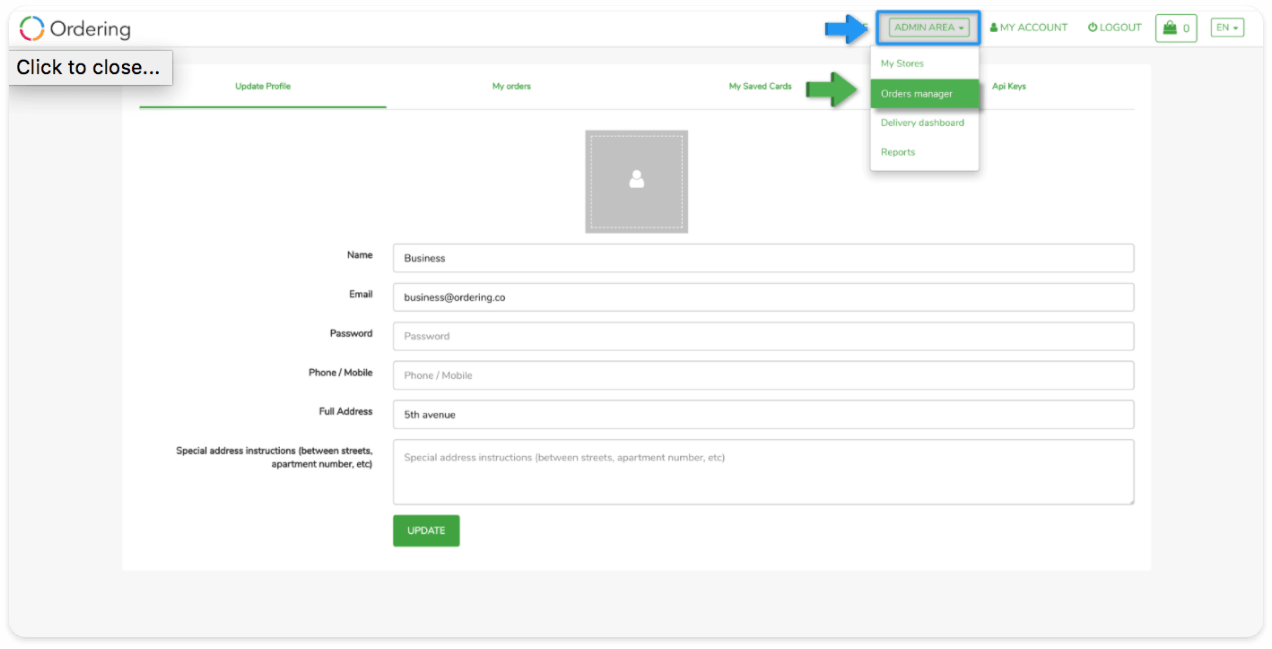 Select the order that you want to check or send a message.
A notification dot will appear in an order with a received message, is the same when the Driver changes the status of the Order.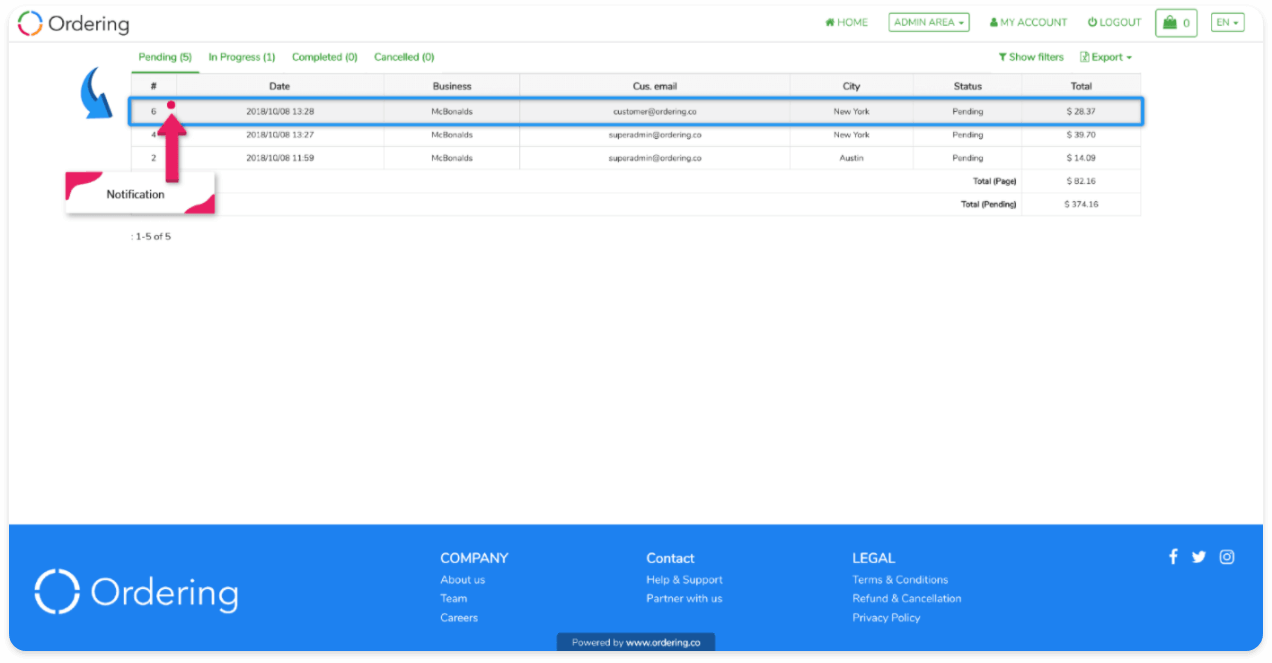 Select the messages tab.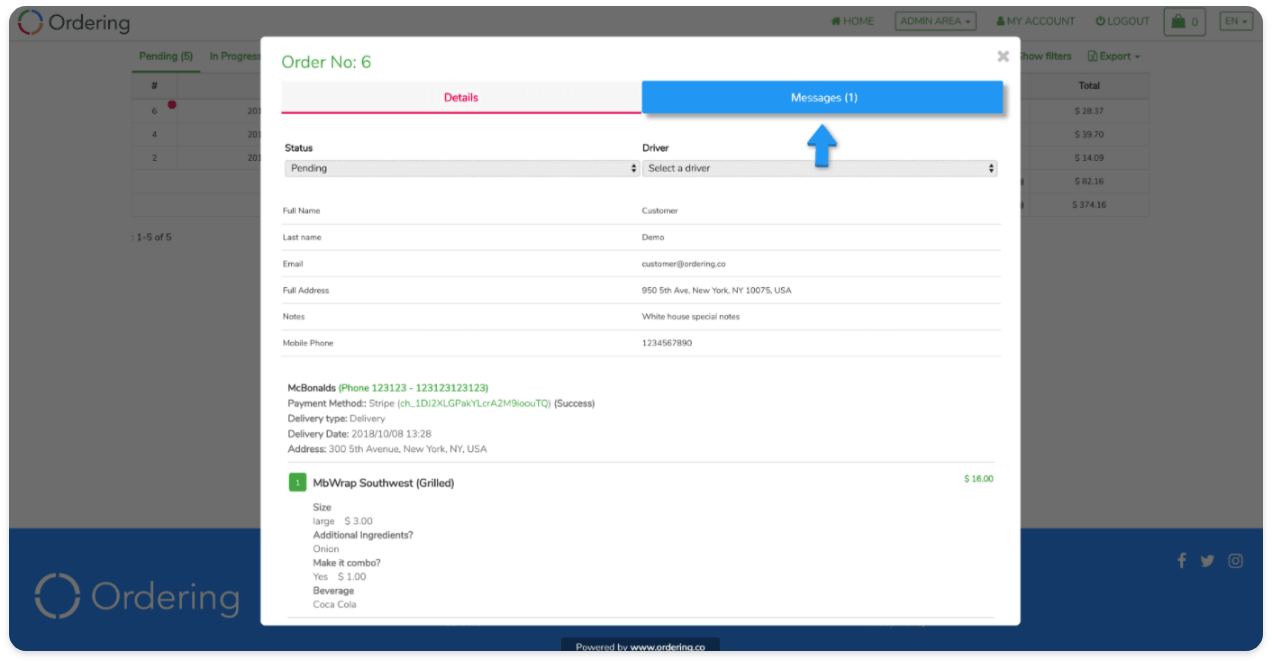 And there, you can check the messages sent to this order or send a new one.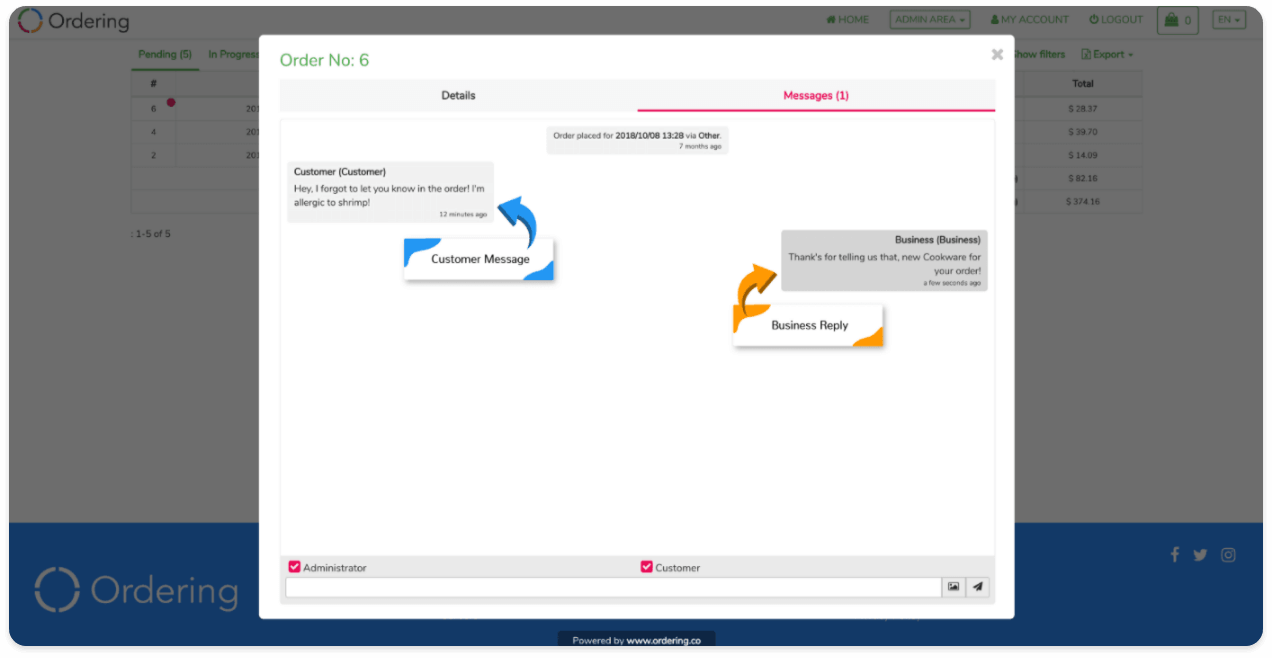 Ordering Native Apps 2021 Messages
This is an excellent tool to have a direct communication channel between the customer and the business.
From the business app, you can send a message to the Ordering App and Delivery App.
Delivery App Message
From the Delivery App, you can send messages to the Ordering App and Business App.
If you need anything else from your Ordering Team, just let us know
Have a Happy Ordering