With our new release, you can now share the menu of your businesses. You also have the possibility of modifying the price, the number of articles, upselling, and making them available or out of inventory individually in each business, without modifying the status in the others.
From your Admin Area go to your stores and click on the business menu option.

If you click on the "more" option you will find the Menu settings where you can share your menu with the other business.

From the shared menu option you will be able to filter your products and modify them as you wish. (Price, Limit Product, Upselling, Featured, Enabled).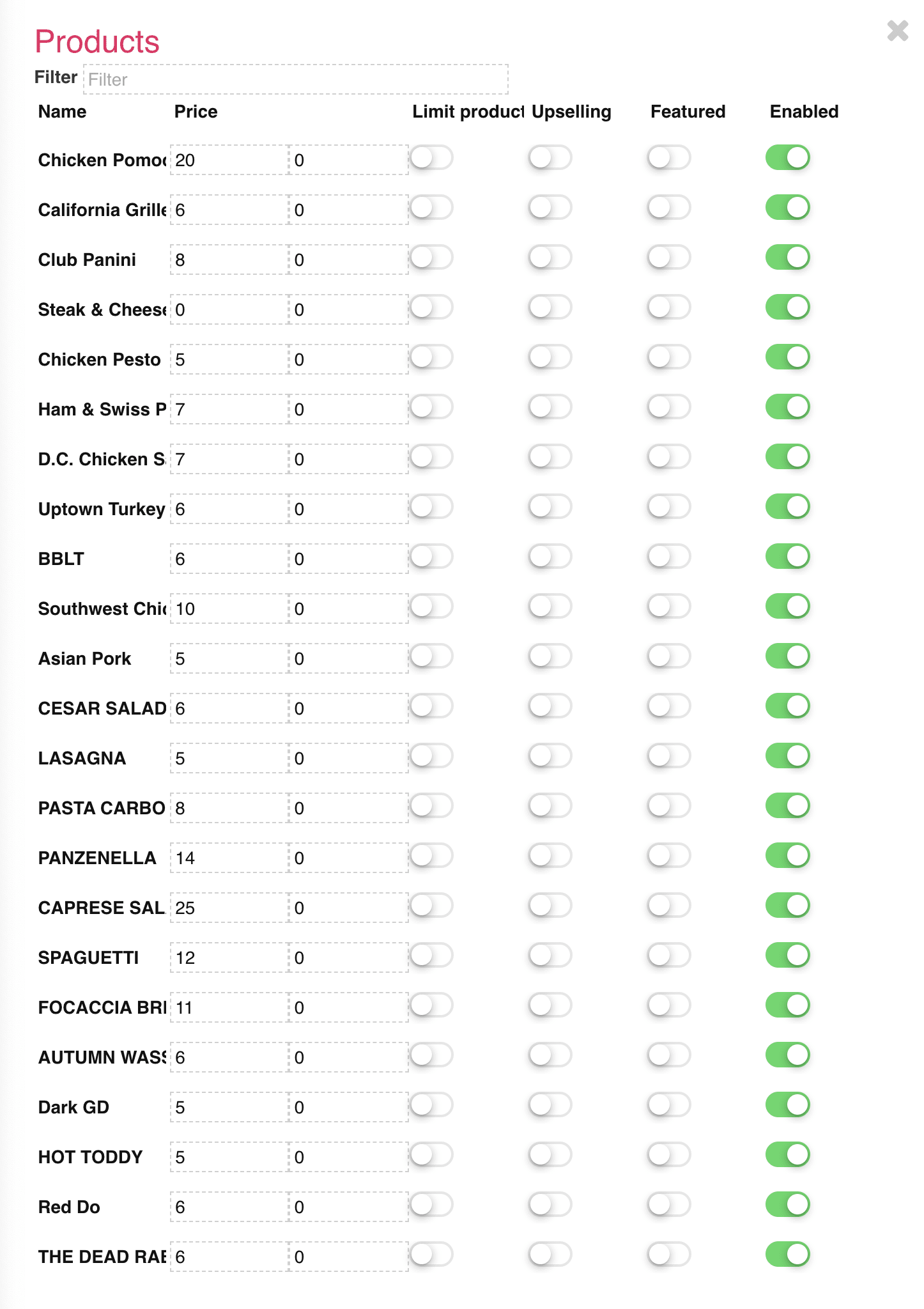 If you wanna know more you can check this video:
If you need anything else from your Ordering Team, just let us know 👍
Have a Happy Ordering