Now you can enable to force customers to accept the terms and conditions to sign up and use the service.

Just go to your "ADIMN AREA" in the "more" section and select the option. You will be able to set the URL of your terms and conditions.


It will look like this on your Ordering Website.
Add your "Terms and Conditions" URL, this is what the customers will see in the front-end.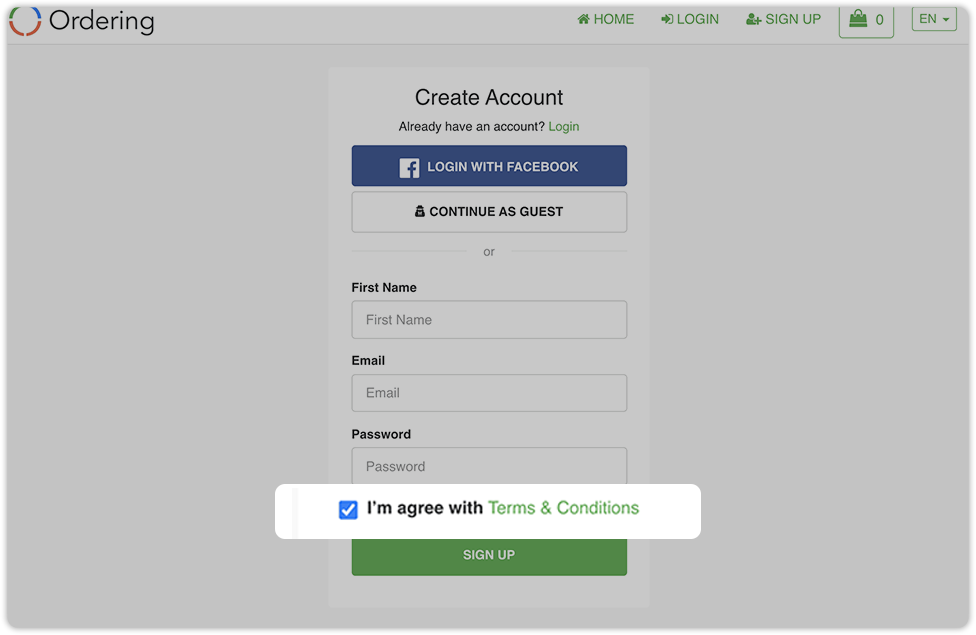 Explainer video:
https://www.loom.com/share/e326138093e8407780e7ec8984c2619e
If you need anything else from your Ordering Team, just let us know 👍
Have a Happy Ordering