Now from your editor, you are allowed to set up the menus with different order types.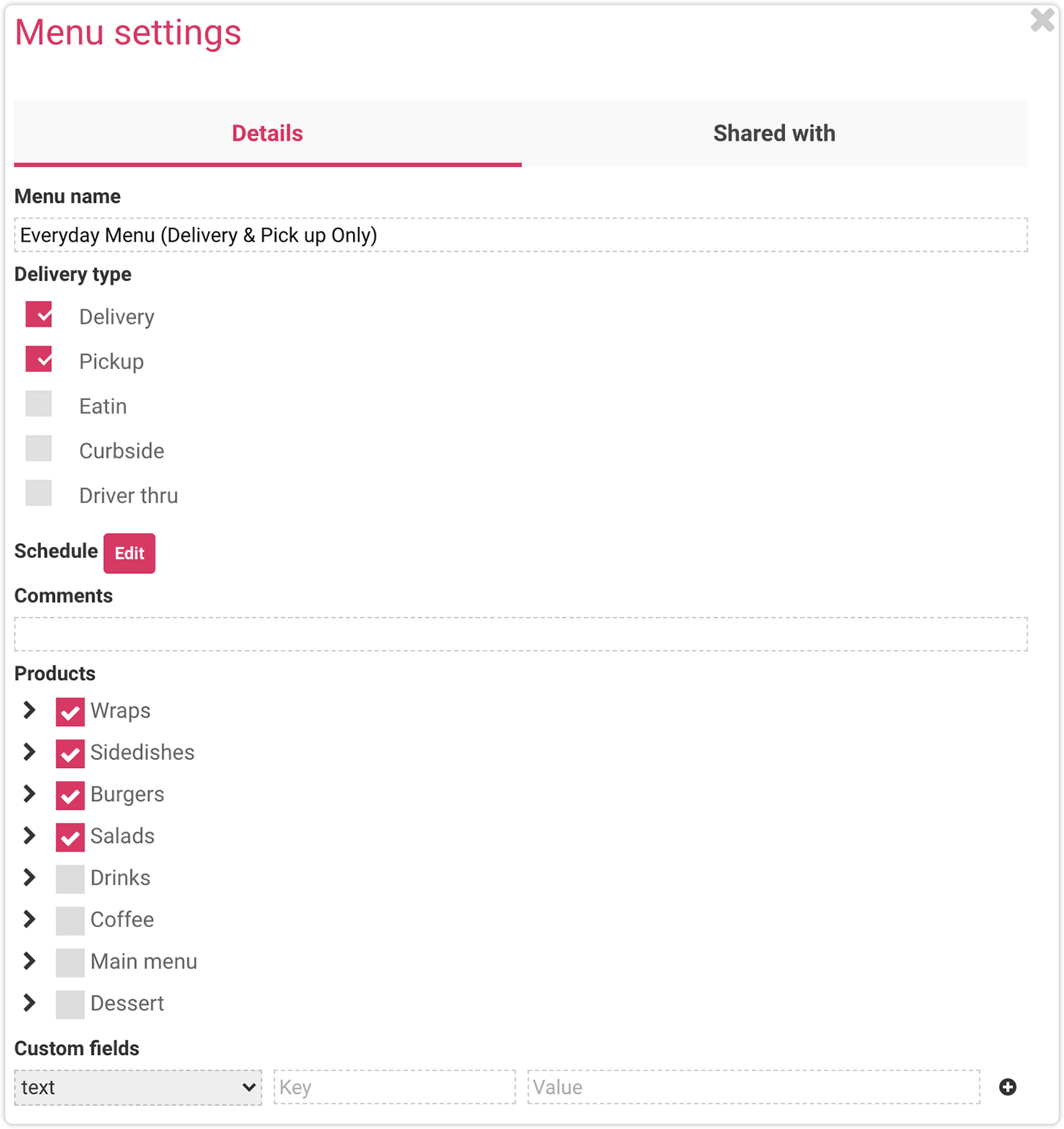 For example, you can select that certain menus are only available for "Delivery or "Pickup".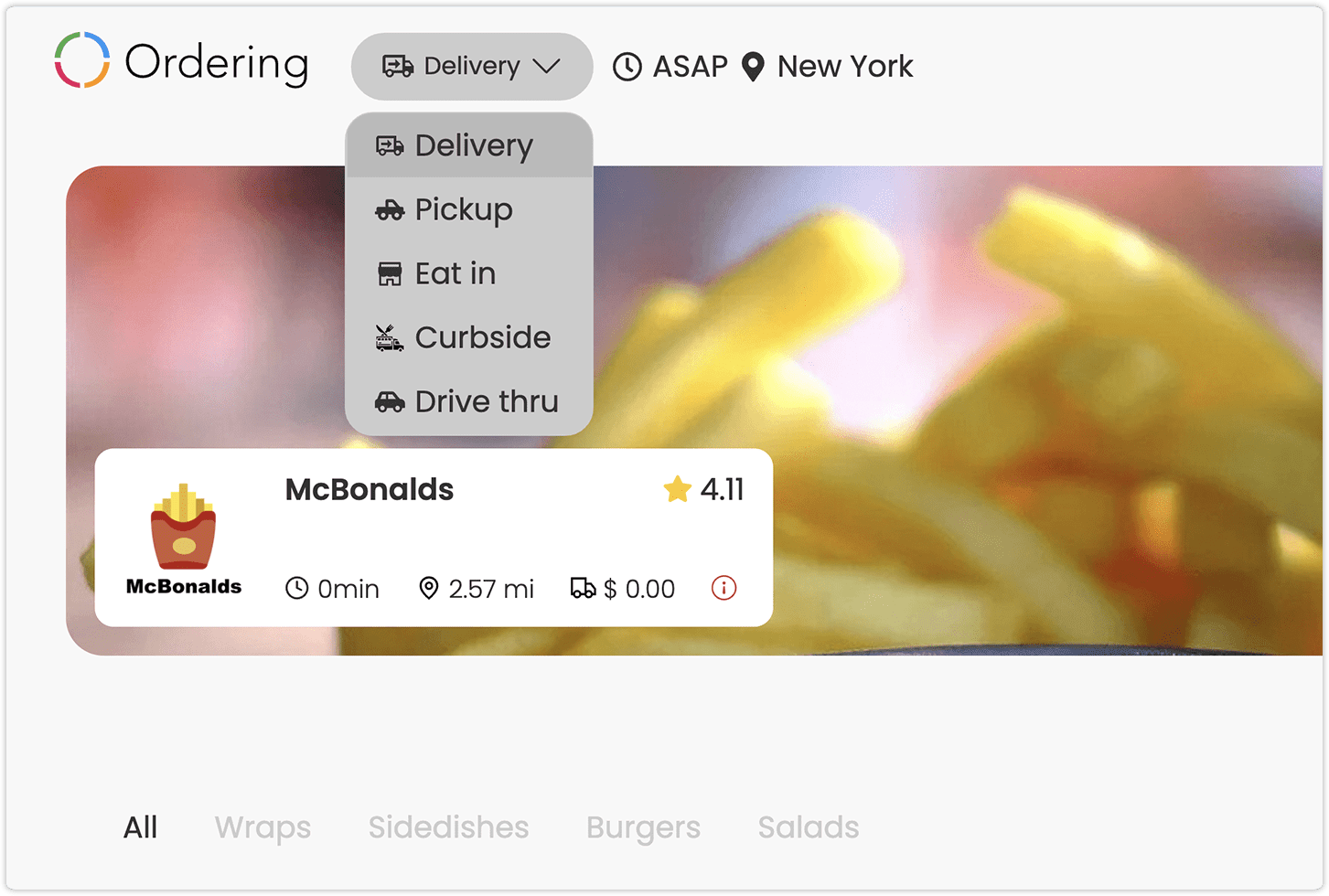 And you can assign the other menus to the different delivery methods such as "Drive-Thru, Eat in or Curbside".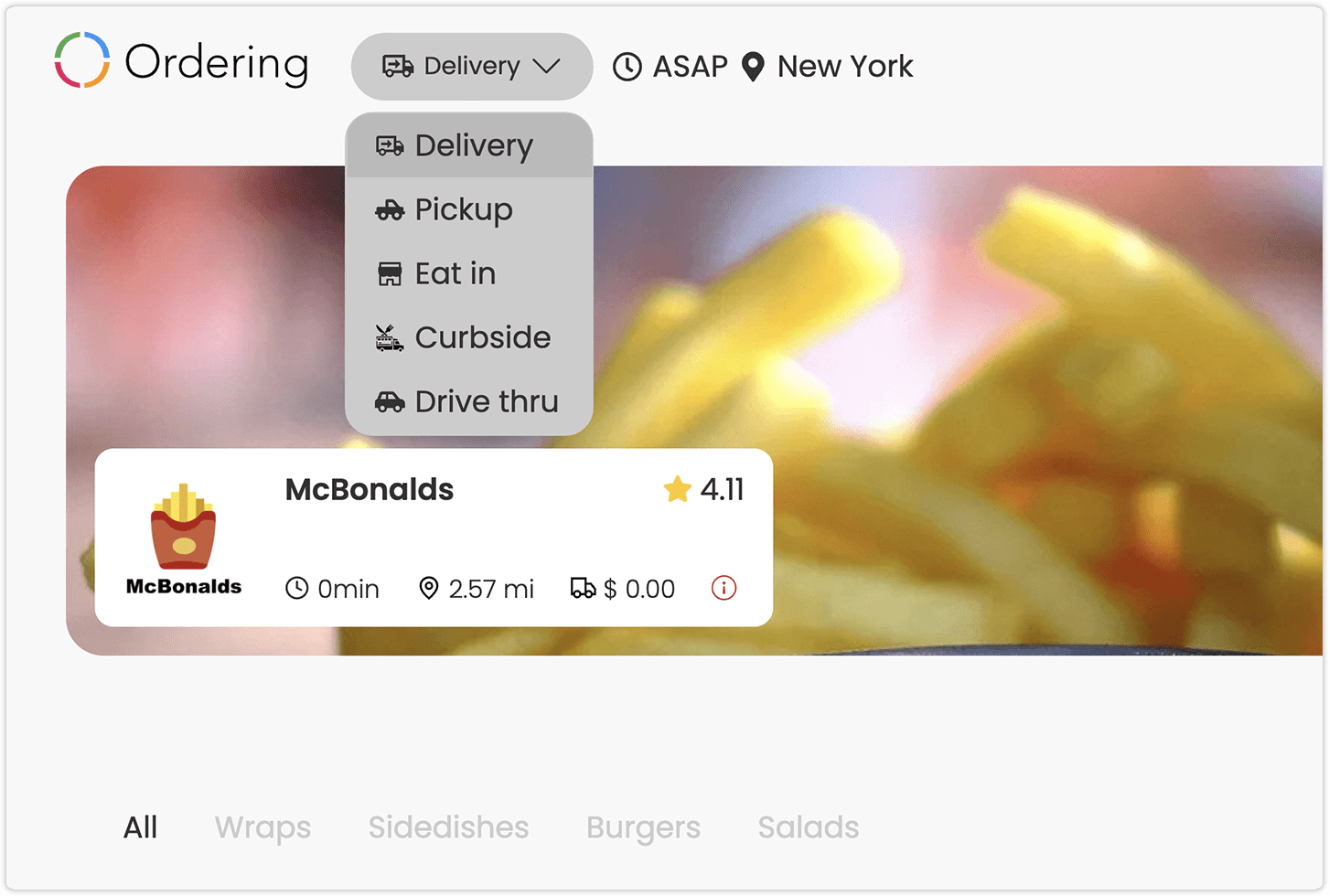 As you can see in the images above, the "Wraps, Sidedishes, Burgers & Salads" menus only configured to be shown in the "Delivery or Pickup" options. While the "Drinks, Coffee, Main menu & Dessert" menus were programmed to only be displayed in the "Drive-Thru, Eat in or Curbside" options.
Do not forget to upgrade your product's version on your builder:
https://support.ordering.co/hc/en-us/articles/360044994691-Upgrade-Version-of-my-Ordering-Product-