This React Orders Dashboard's main purpose in life, it's to give your business administrator a clear and neat view of every incoming order and to keep them focused on the important thing at work, the customer, and their orders.
In this article, you are going to learn how this react orders dashboard works in a general view, however, as you read the article you will see sub-articles that explain in a more specific way how everything works.
Enjoy it! by the way, this is free, just ask for it from our support agents.
The first and very important screen of this react dashboard is ORDERS Panel.
On this screen you'll see 4 main statuses of the orders "Pending", "In Progress", "Completed", and "Cancelled".
Also, you'll see a general view of each order, such as restaurant, user info, logistics process, delivery type, the status of the orders, price, and how long this order it's been in the queue.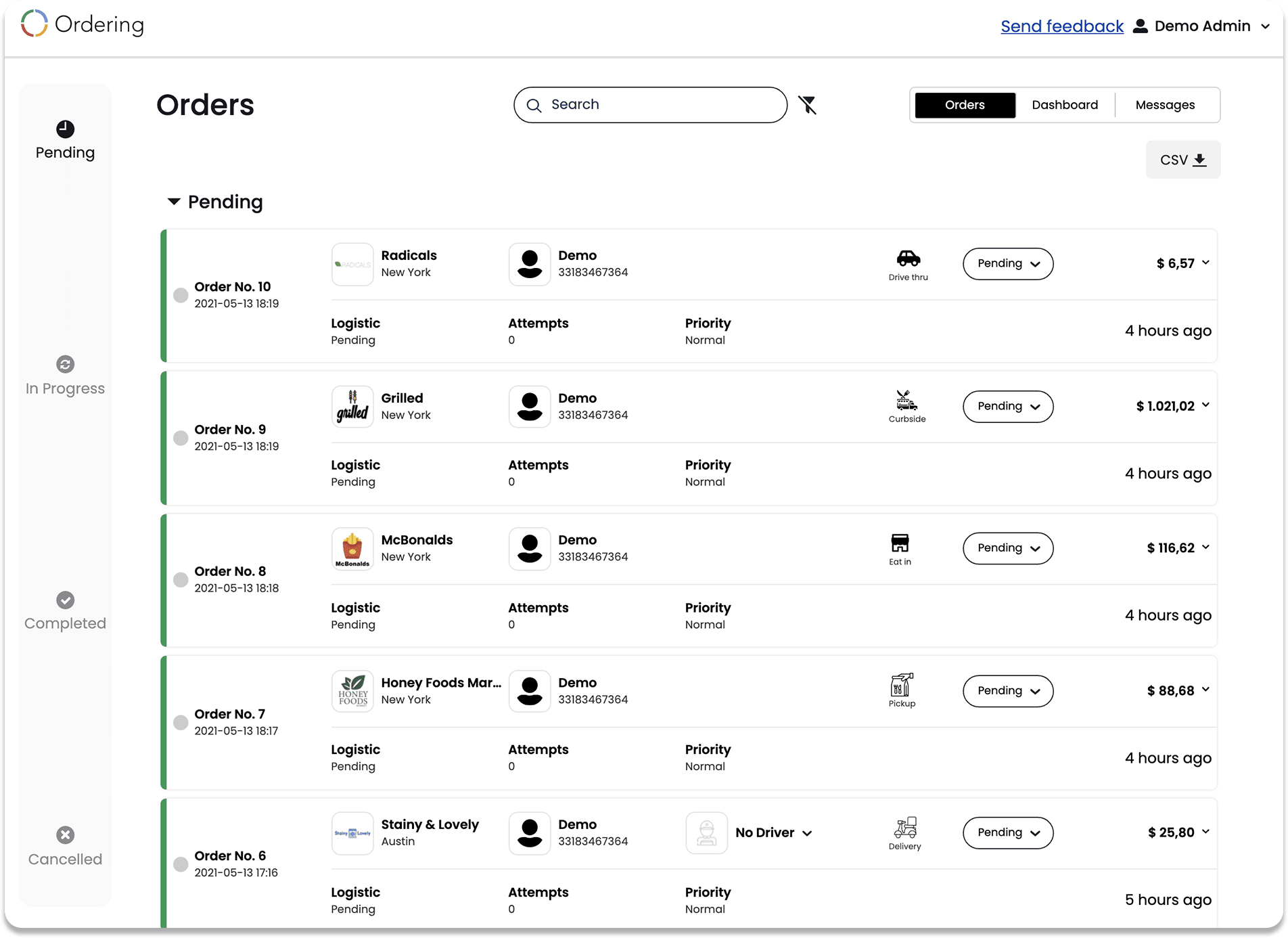 The second screen is DASHBOARD Panel.
This Dashboard will show on a big map where restaurants, customers, and drivers' locations are.
Also, you have quick action buttons to change certain aspects of each order.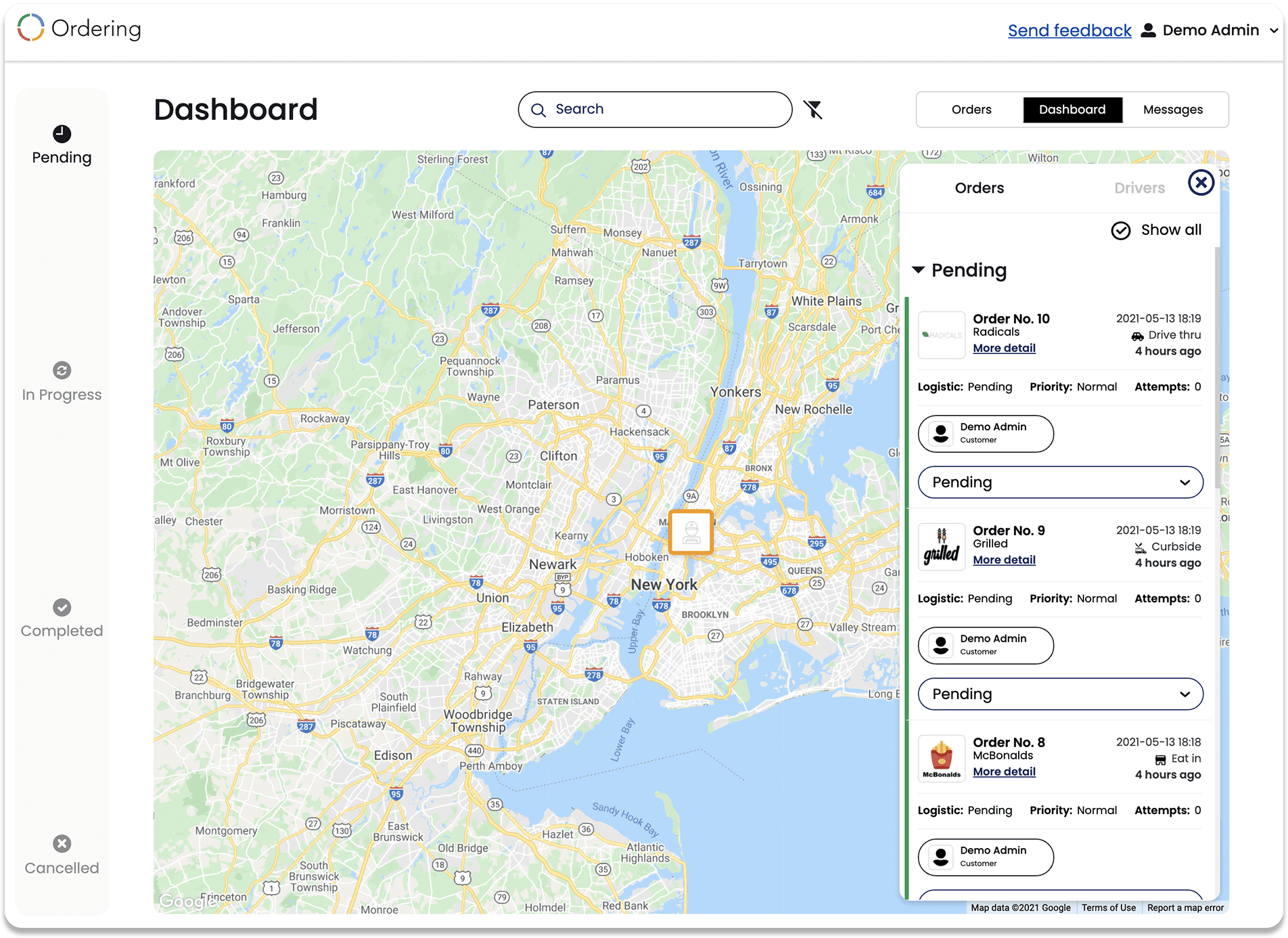 Last but not least, MESSAGES.
This is one of the most important screens that will make communication easier among all the parties involved on each order, such as status changes, every message typed will show here in a big screen, strictly focused on messages, also you'll be able to change specific aspects on each order.l
Communication is key.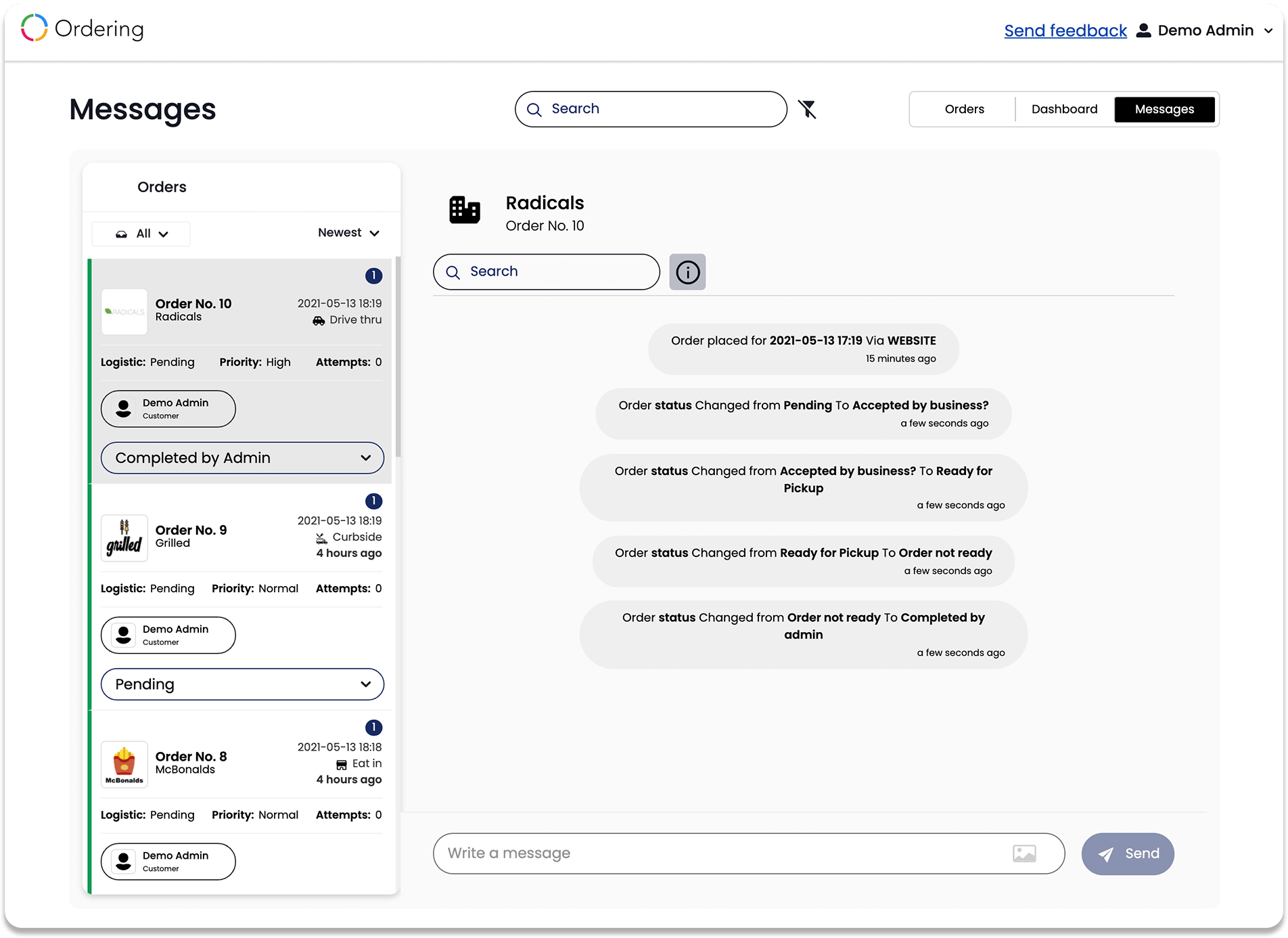 Do you want to get this installed on your project?
All you have to do is update your project using your builder, after this, a new option will show in your "Admin Area" menu, click on it and see this working!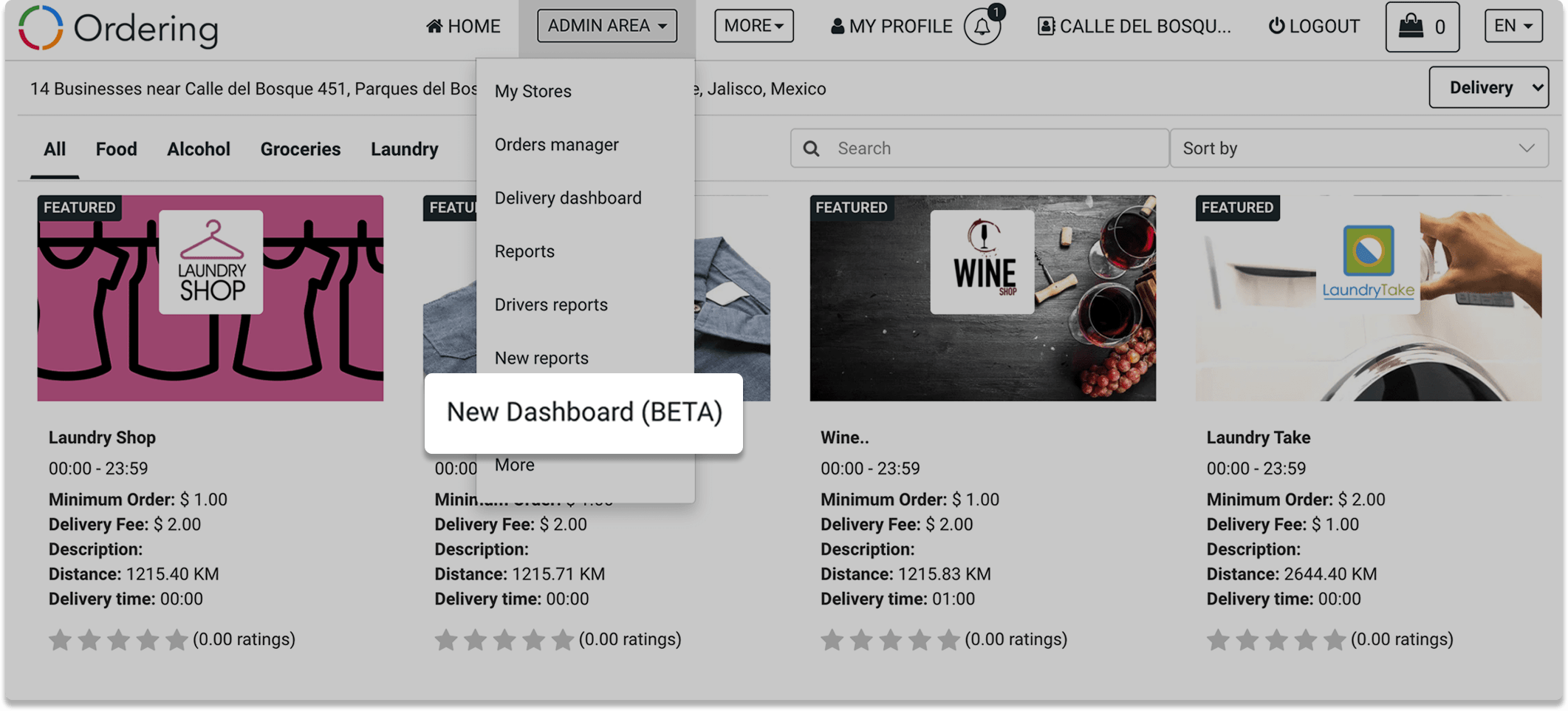 If you can get this working, please Submit a ticket and we'll get your installation in less than 72hours (Monday-Friday)
If you need anything else from your Ordering Team, just let us know
Have a Happy Ordering
www.ordering.co