Now, when your customers place an order they can share the link to follow up the order with anyone or publish it on their social networks.
This new feature will show on the order confirmation page.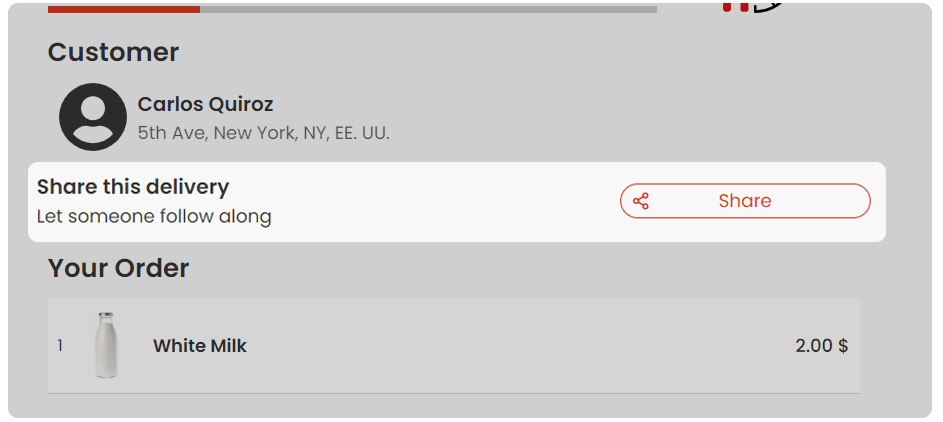 Once they have placed their order, they will be able to find in the summary the option to "Share" the order status in real-time with anyone.
Watch video → https://www.dropbox.com/s/daa19d32cpal8mn/20%20May%2C%202021%20-%20Loom%20Recording.mp4?dl=0
Do not forget to upgrade your product's version on your builder, to get this feature:
https://support.ordering.co/hc/en-us/articles/360044994691-Upgrade-Version-of-my-Ordering-Product-
As Always, Happy Ordering
www.ordering.co