With these New Reports, you'll be able to gather more information than with the usual statistics inside your Ordering Editor, and also more detailed information regarding your platform.
This is how it looks in your Ordering Editor.
To get to this screen (after your website is upgraded) you have to click in Admin Area > New Reports.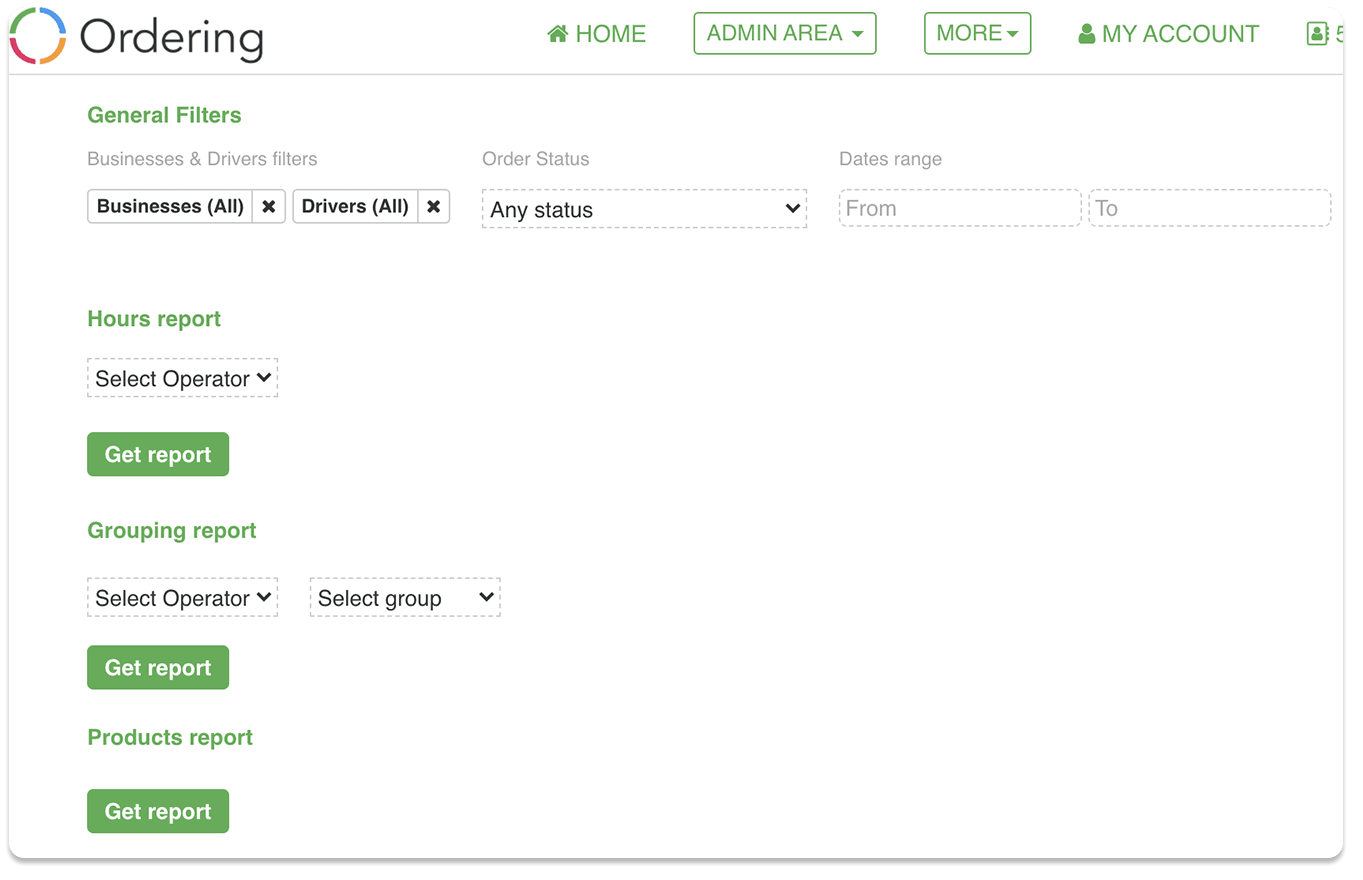 All of the reports downloaded will be downloaded in .xslx format, according to what you've selected in the filters of the report you want to create.
First, you have to select the business or businesses you want to download the info.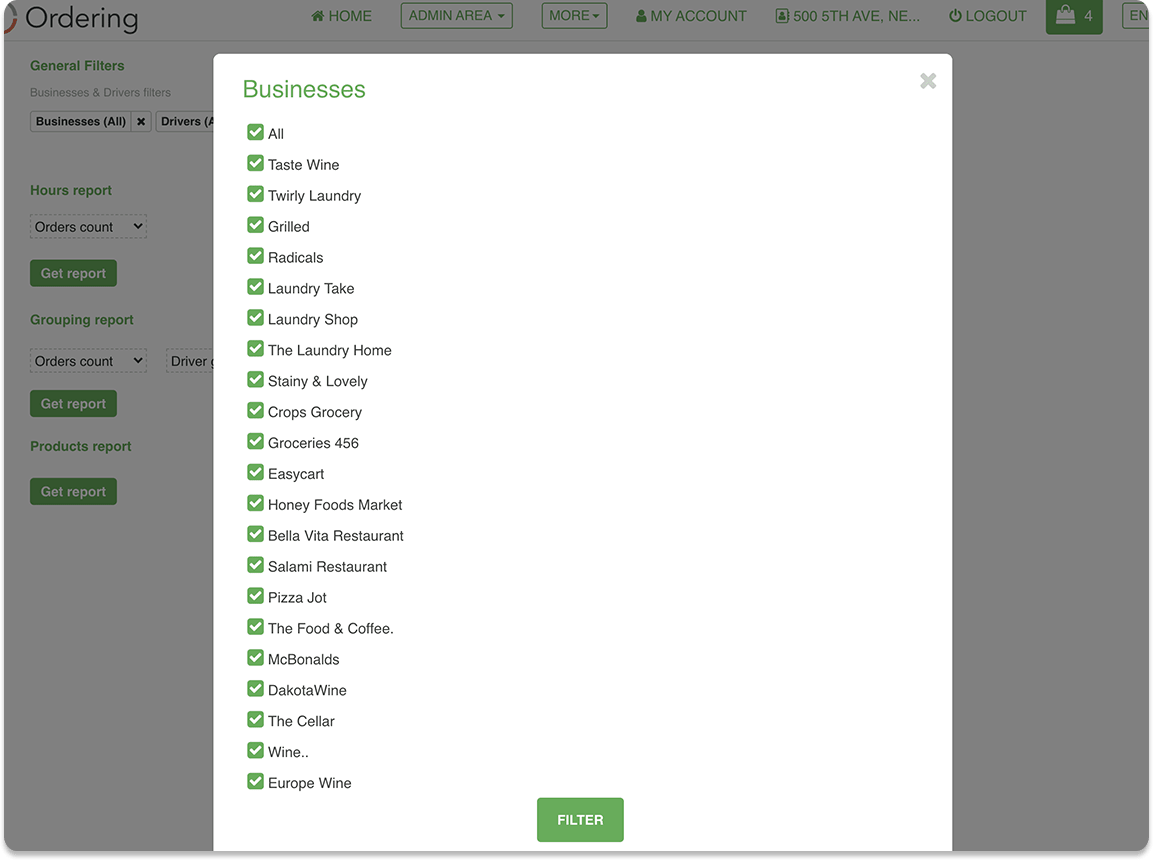 Secondly, select the drivers you want to include in those reports you want to download.
Of course, when we say, drivers, we mean, if the driver was assigned to that order, the orders will get shown in the report downloaded.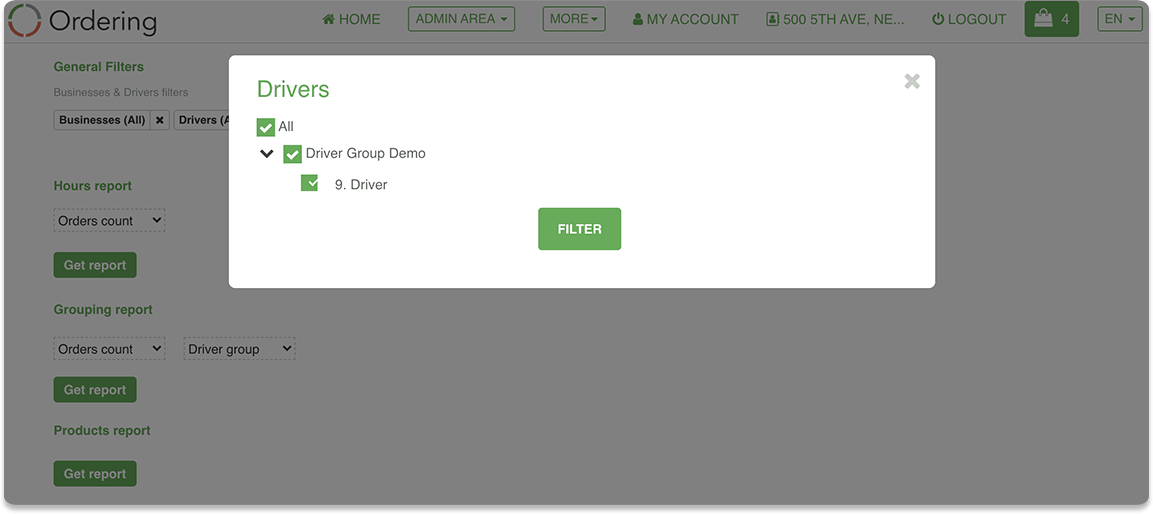 Third and Four, select the status of an order you want to download, and also the range date.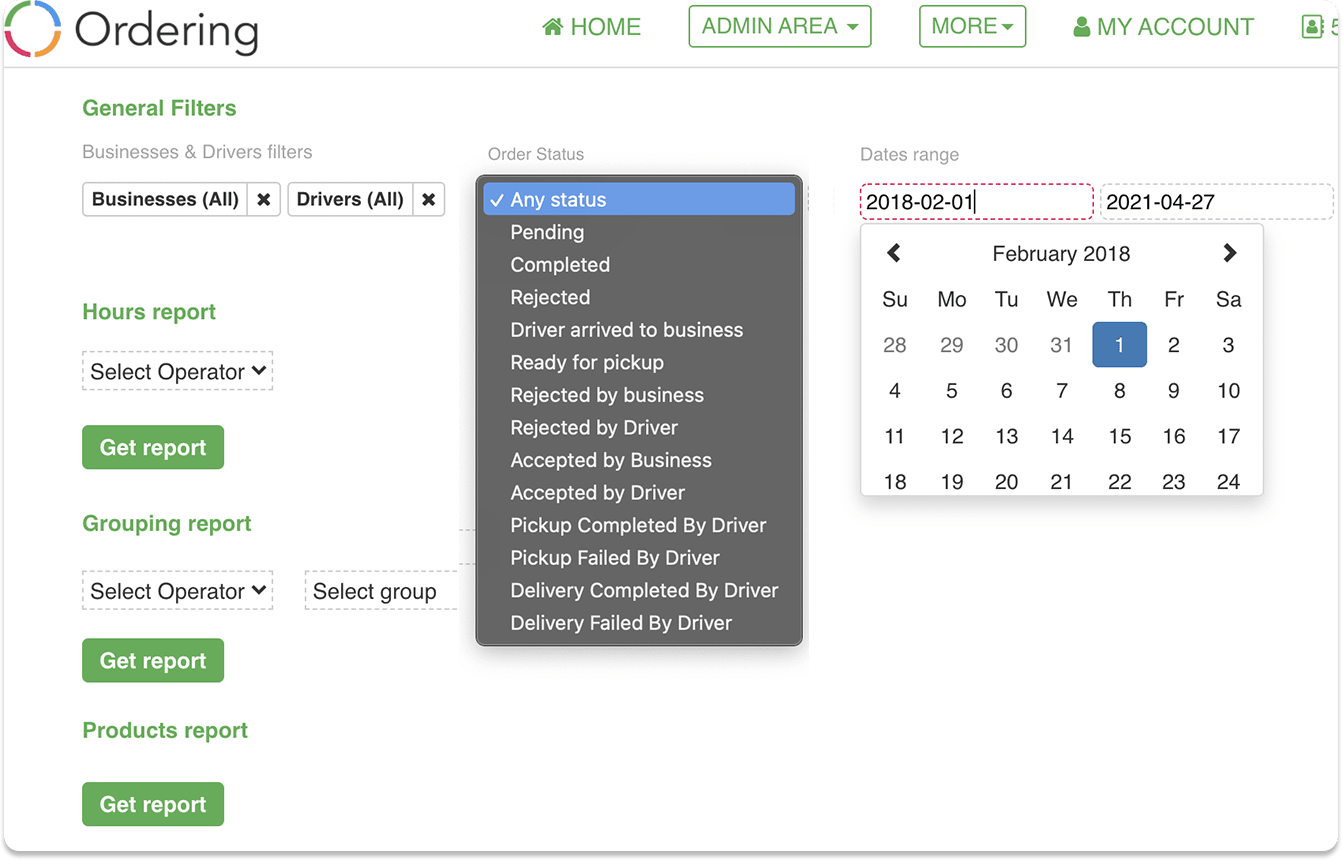 Fifth and Sixth, Select your operator, and the drivers' group.
Orders Count means the number of orders made.
Total Amount means the price of those orders.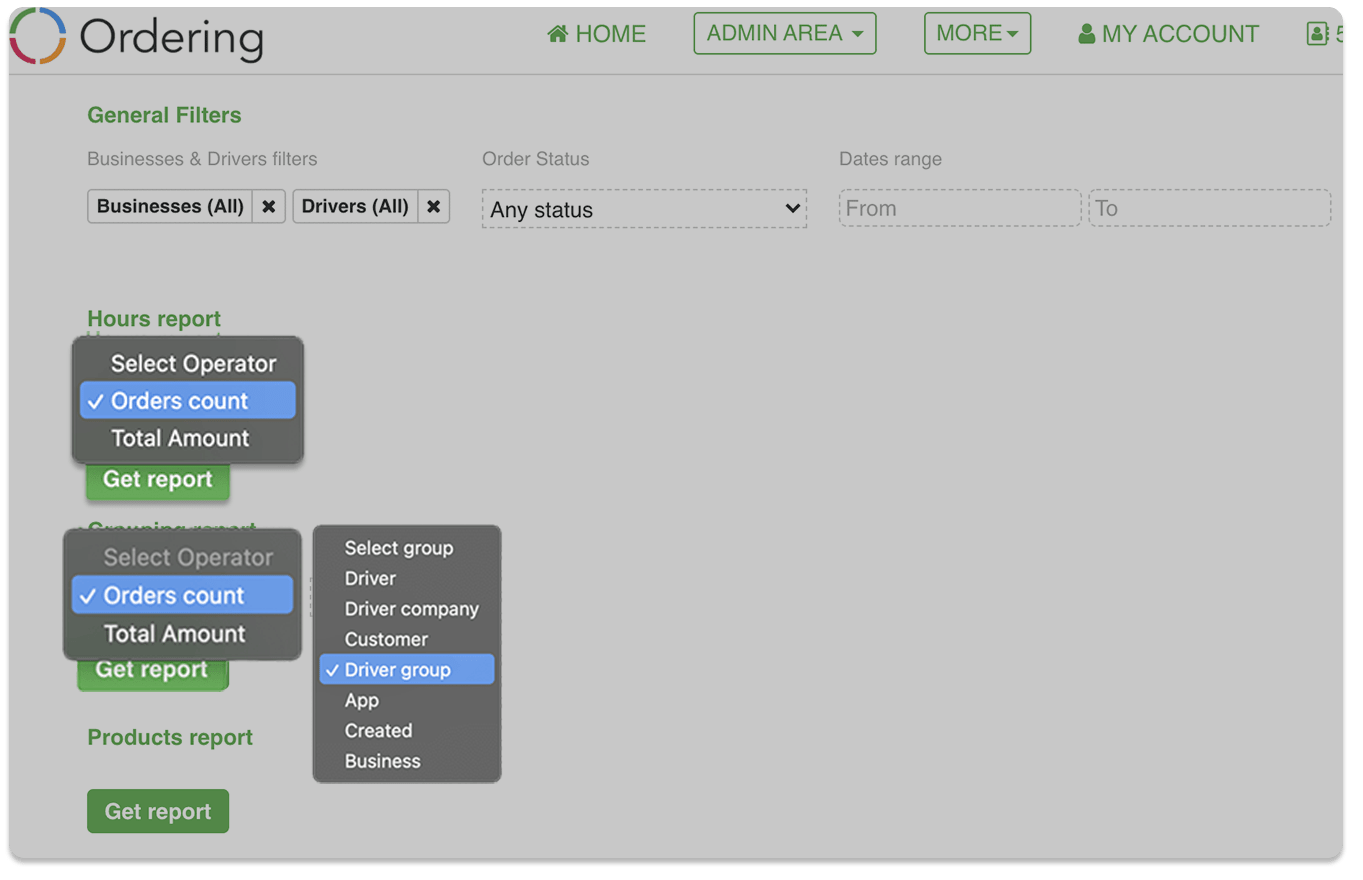 Last but not least, the Products report.
This report will download all the information regarding your products.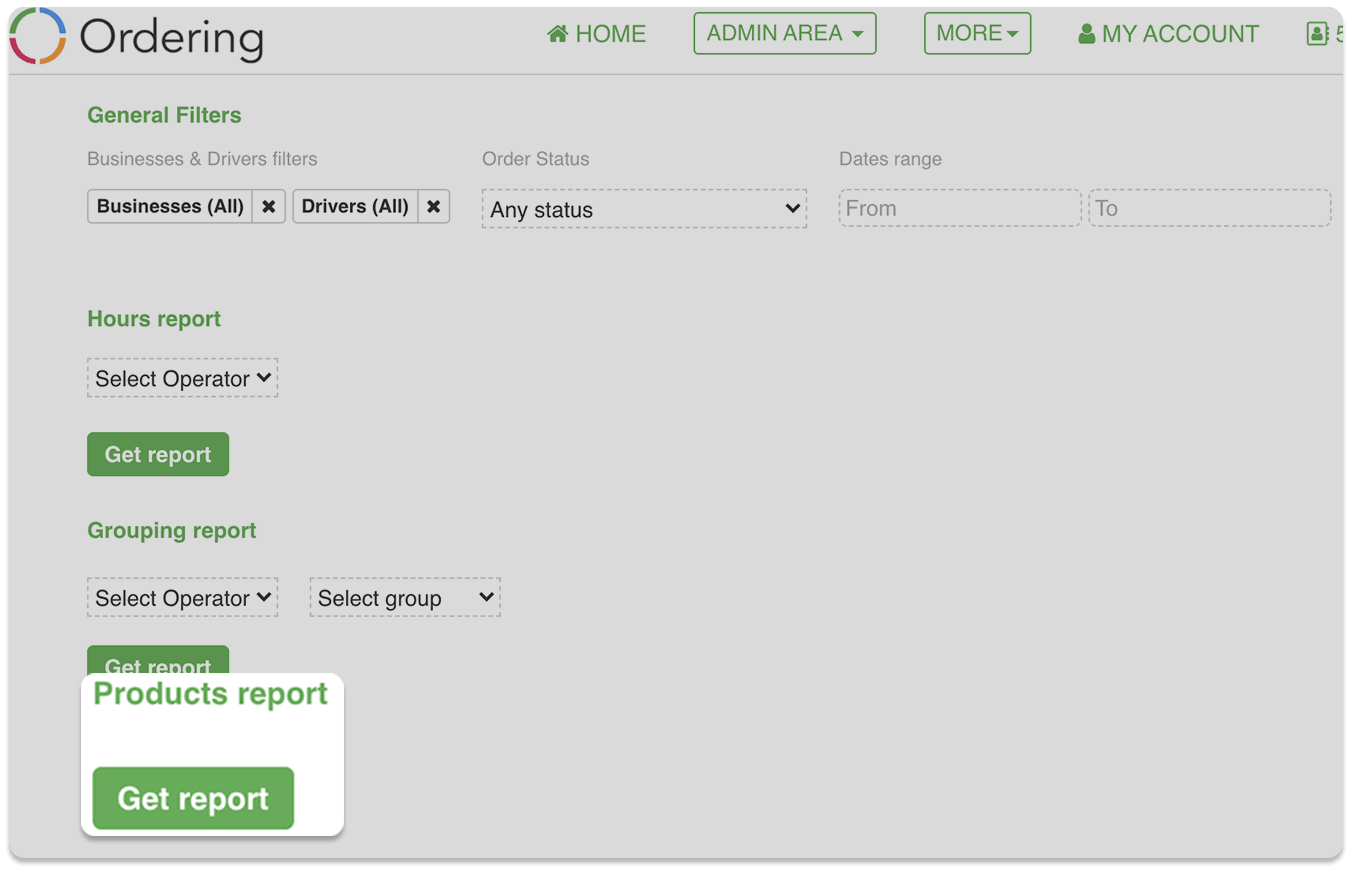 We are sure you liked this, as an analytics tool, this will help you a lot.
All you have to do is upgrade your website version using your Ordering Builder.
As Always, Happy Ordering.
www.ordering.co