This feature will give you more control and less delivery unknowing on all your orders, lock the status change of "Pick up" and "Delivery" in your Delivery app.
How does it work?
This is simple, you as a super admin put a range between driver and pick up/delivery location, and if the driver does not meet that range, the driver must write down why they are forcing that status change.
For example: If the customer changed the address via messages or if the address was wrong.
Also, you'll find out if there are some drivers just changing the times to achieve some goals.
Configuration
The most important thing here is for you to have your own Delivery App, you can get this in our Ordering + Delivery Package or higher.
After we've made sure you have this, let's be the configuration.
The first thing you have to do is Update your Ordering Editor and Delivery App.
Once these are updated, a few more options will show in your "More" Tab, remember, this is only done by super admins.
Inside Business Settings, activate the "Pick up & Delivery Radius Lock", set it as "Yes", and then put the KMs or Miles you are going to work with, this is the radius that will limit the driver to accept the status change by distance.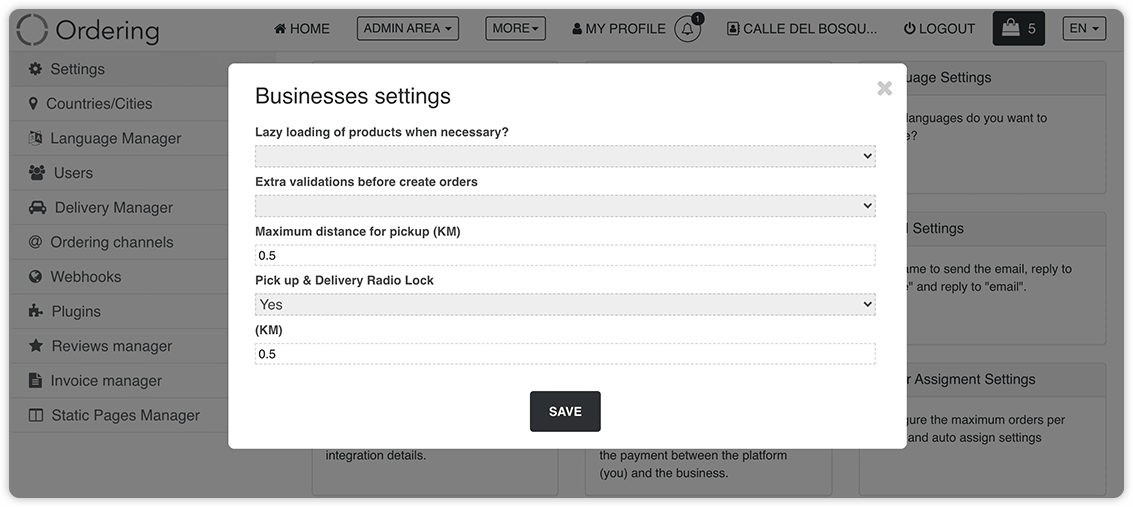 Using this setup as an example, the driver will only be able to change the status if he/she is on radius of 0.5km, if they want to force the change, a message will pop up, where the driver has to put the reason of force, and also you as a super admin, will understand what's happening.
It'll show like this on your Delivery App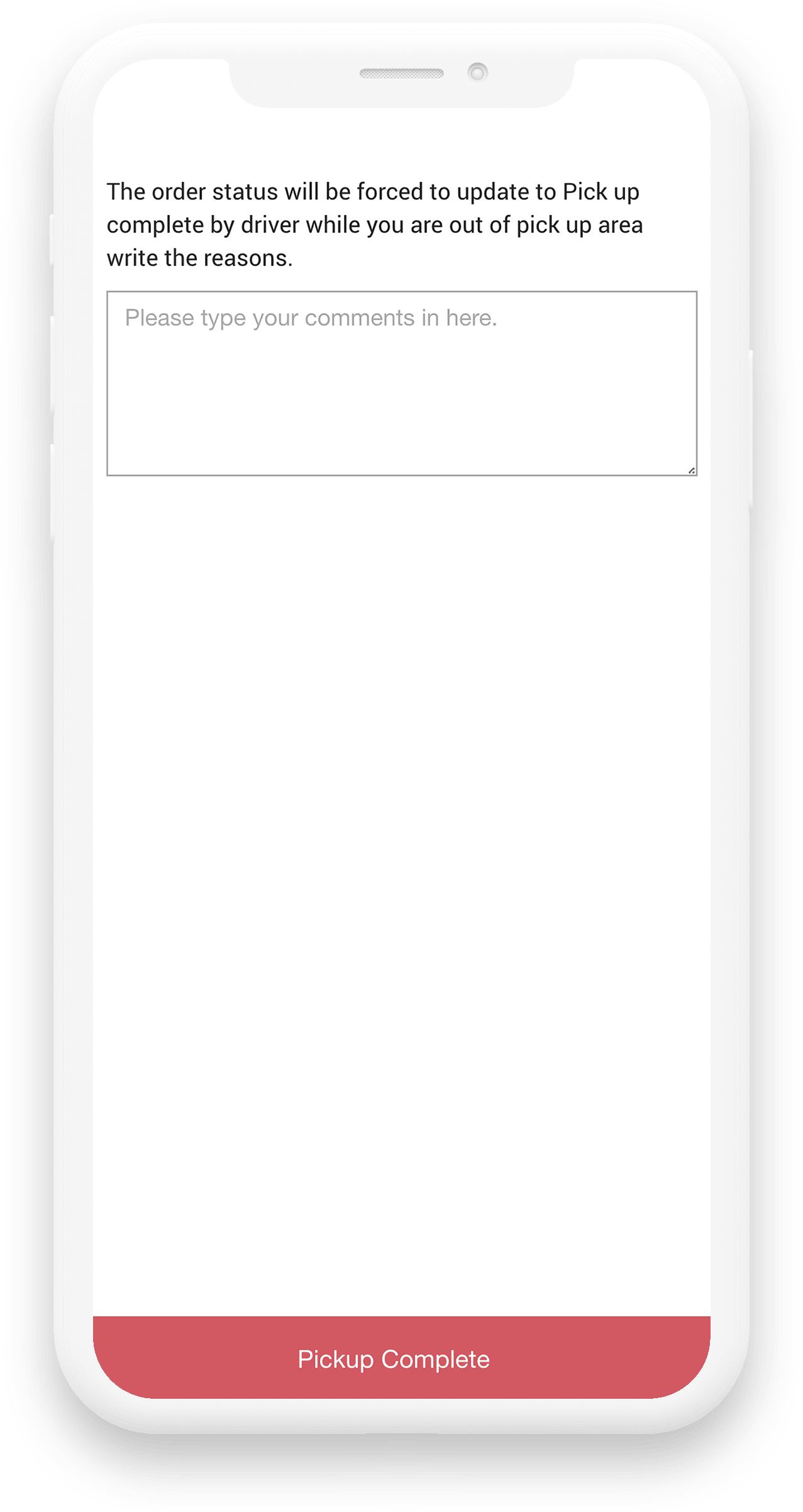 And this is how it looks in your Orders Manager.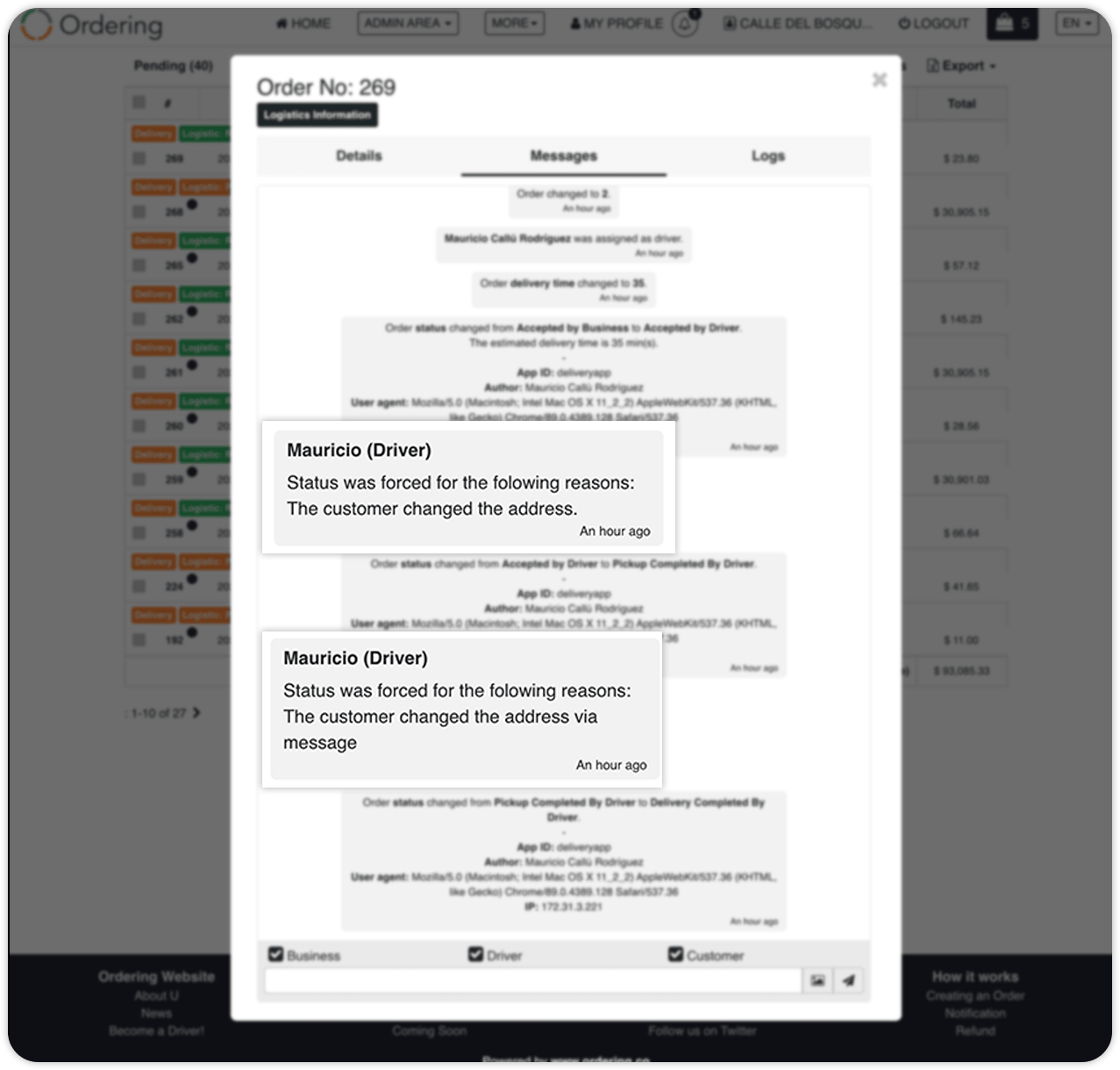 Do not forget to always clear cache if there are changes in the browser, and also update your Apps in the stores with a new version.
If you need anything else from your Ordering Team, just let us know 👍
As Always, Happy Ordering.