Have you been wondering if any of the users logging into your solution are robots? Avoid this in just a few steps with reCAPTCHA by Google.
Supported by:
Ordering Web (Angular)
Ordering App iOS & Android (Ionic)
Requirements:
- Google reCAPTCHA set up: https://www.google.com/recaptcha/admin/create
- Domain or temporary domain.
- Ordering Apps.
- Ordering Web.
- Access to your Editor.
Installation Process
Setting Up reCAPTCHA
1st
Get in this Website https://www.google.com/recaptcha/admin/site/446662703.
You'll see a website like this.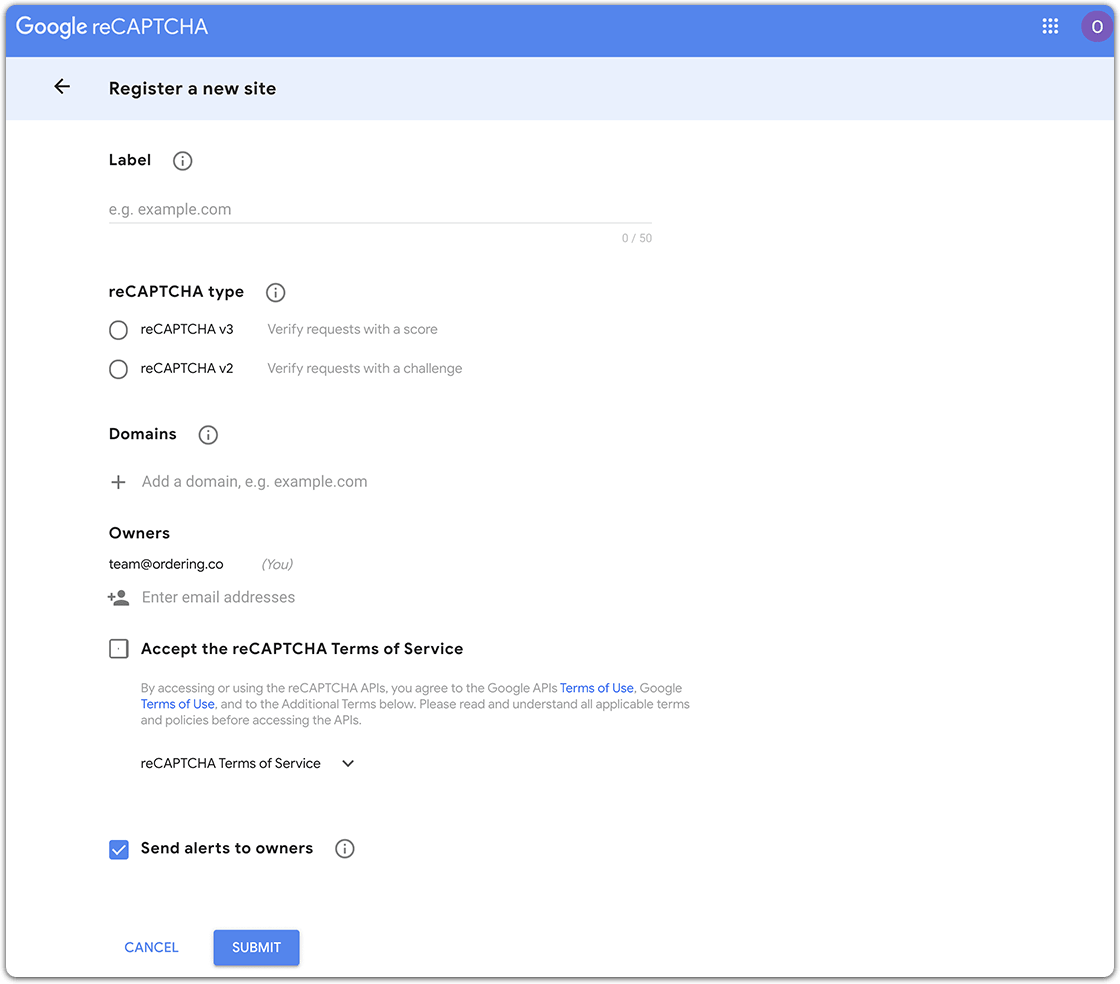 Start with a Label for your reCAPTCHA, any name you'd like, maybe your project name + reCAPTCHA.

Then activate reCAPTCHA v2 and select the "I'm not a robot" Checkbox.
This is going to display on your website and ordering app.

In Domains to see it on your website put your domain and another domain saying "localhost".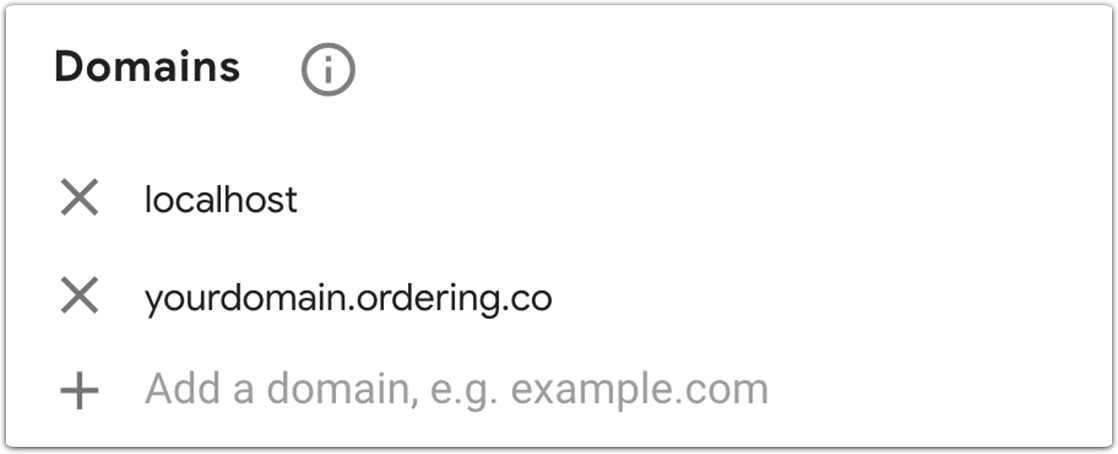 Now, Accept the terms and click Submit.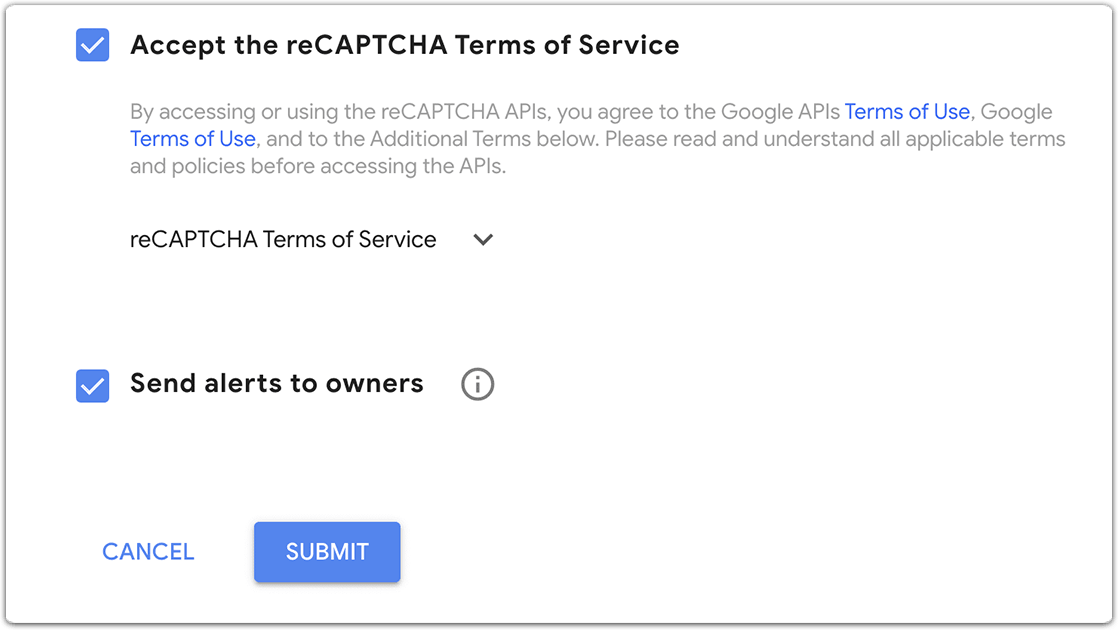 This Screen will show after you've clicked submit.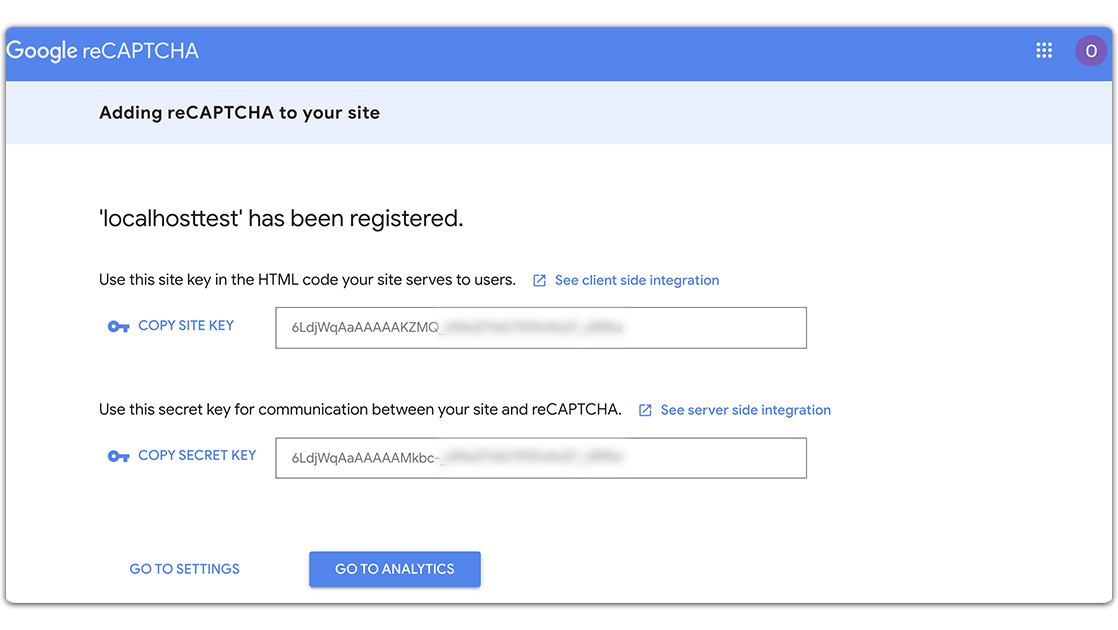 These Keys are the ones that you need to put in your Ordering Editor > More > reCAPTCHA.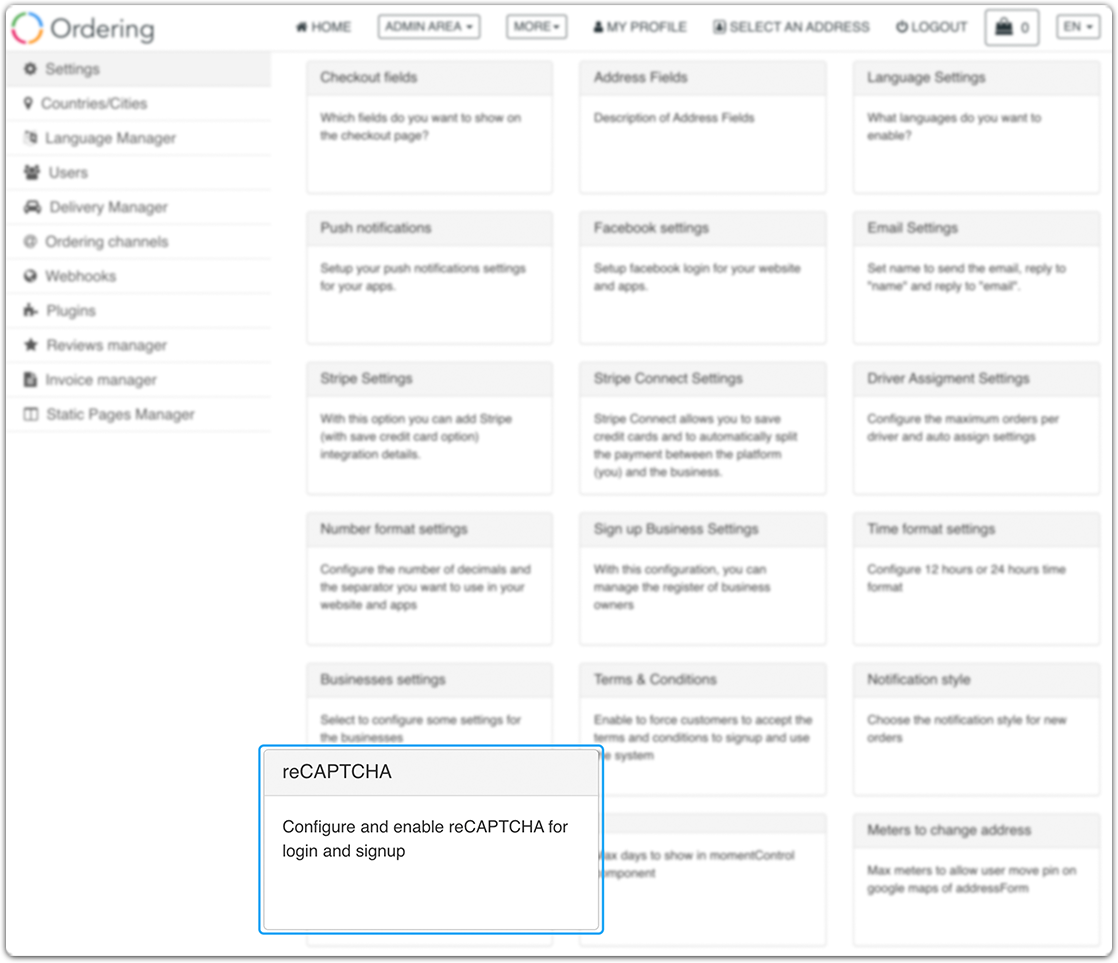 Click on it and set it up.
Put the keys according to the field, you'll find SITE KEY and SECRET KEY in your reCAPTCHA dashboard.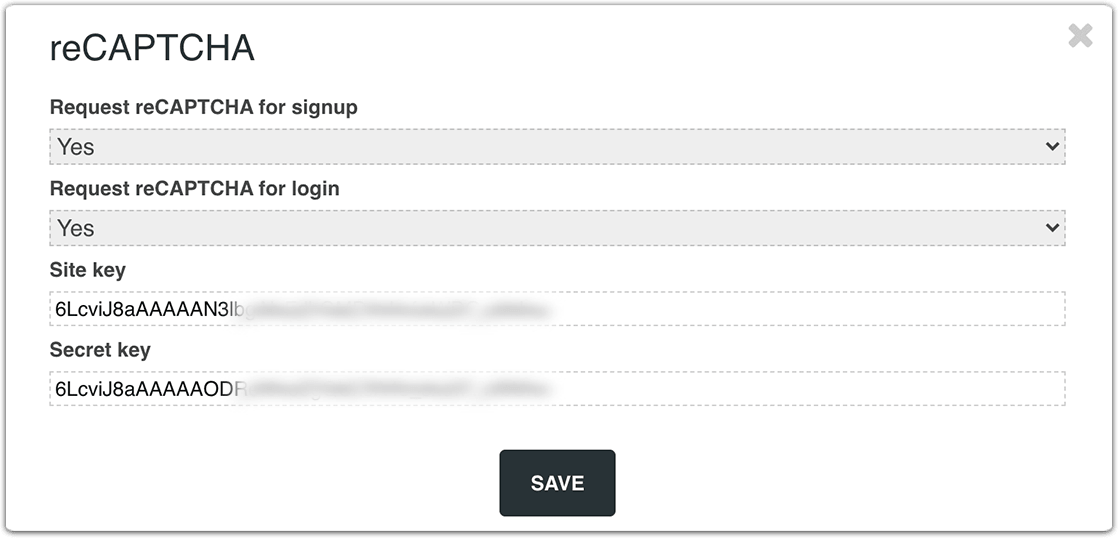 That's it, after this all you have to do is check your Ordering Website and your Ordering Apps, if it's not showing you'll have to re-build your website and upload the apps.
It'll look like this.
ORDERING APP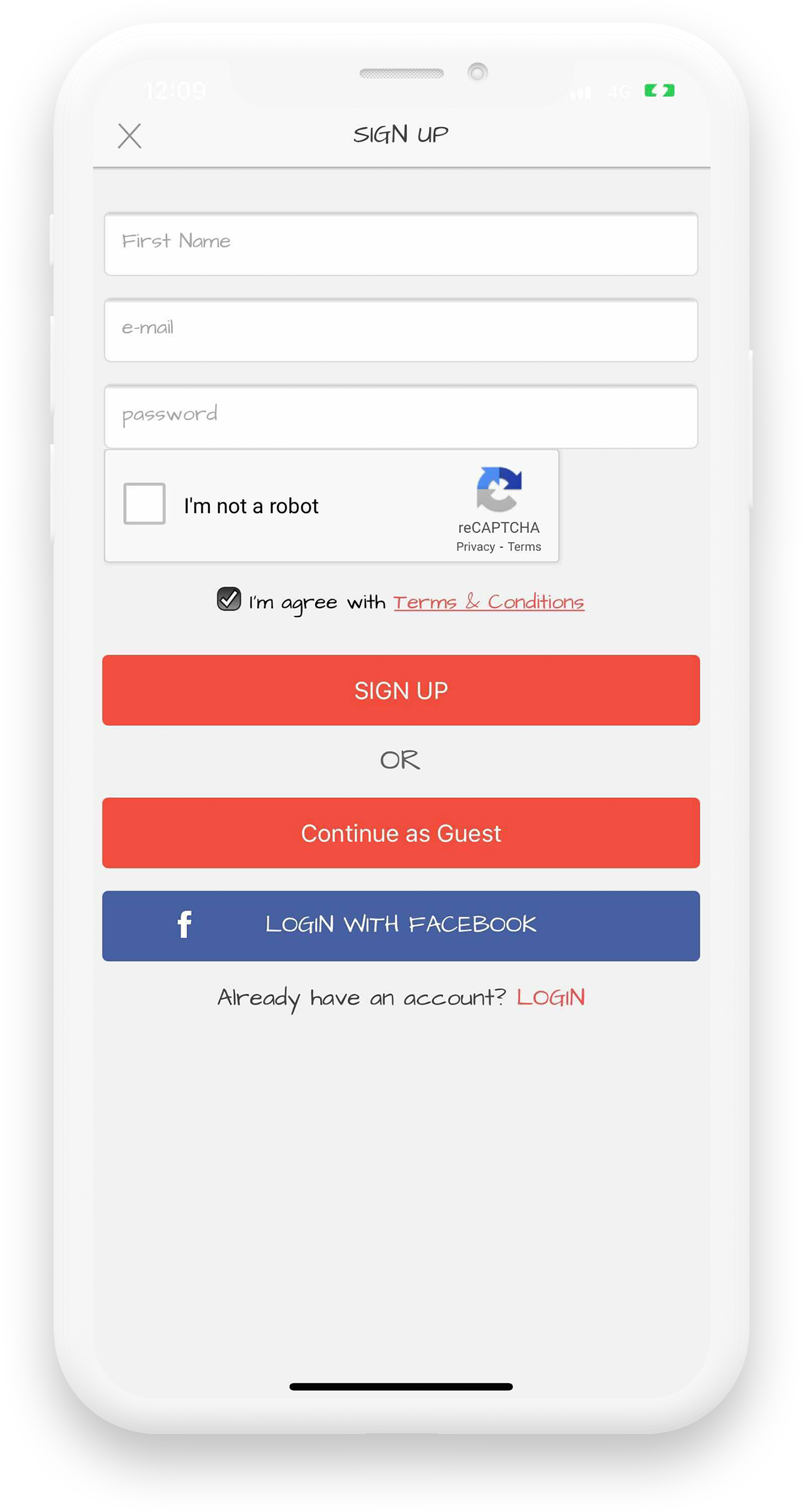 ORDERING WEB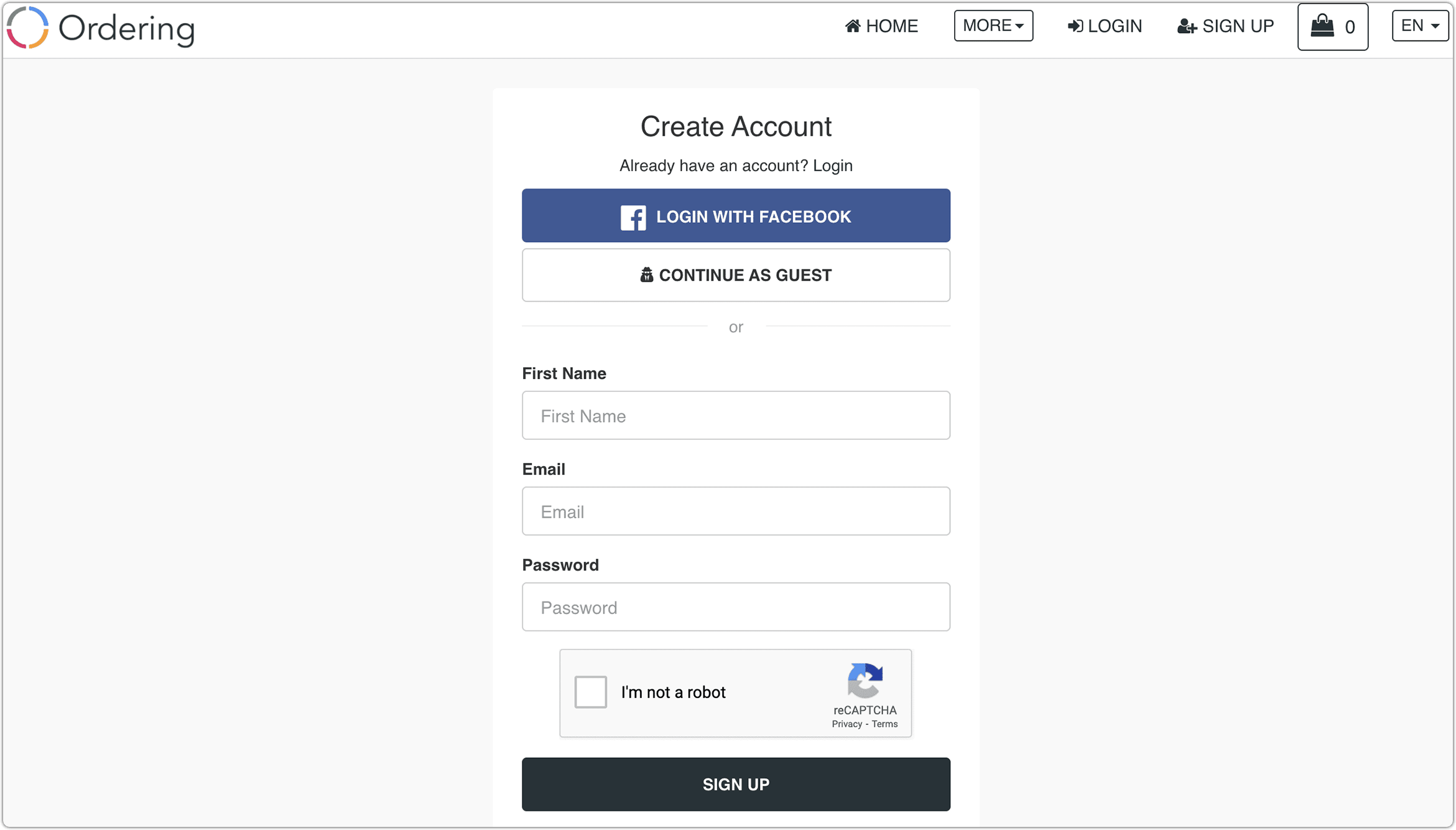 Now, your customers have to accept the reCAPTCHA before continuing with the registration or login according to your specifications.
If you need anything else from your Ordering Team, let us know.
As Always, Happy Ordering.