With this new slider feature, you'll be able to offer more value to your businesses, and also, on the other hand, the final customers will also love to see all the offers available from your marketplace.
This is how it looks
The slider is going to be scrollable, and if a customer clicks on a banner will redirect to the link or business that you set it up to.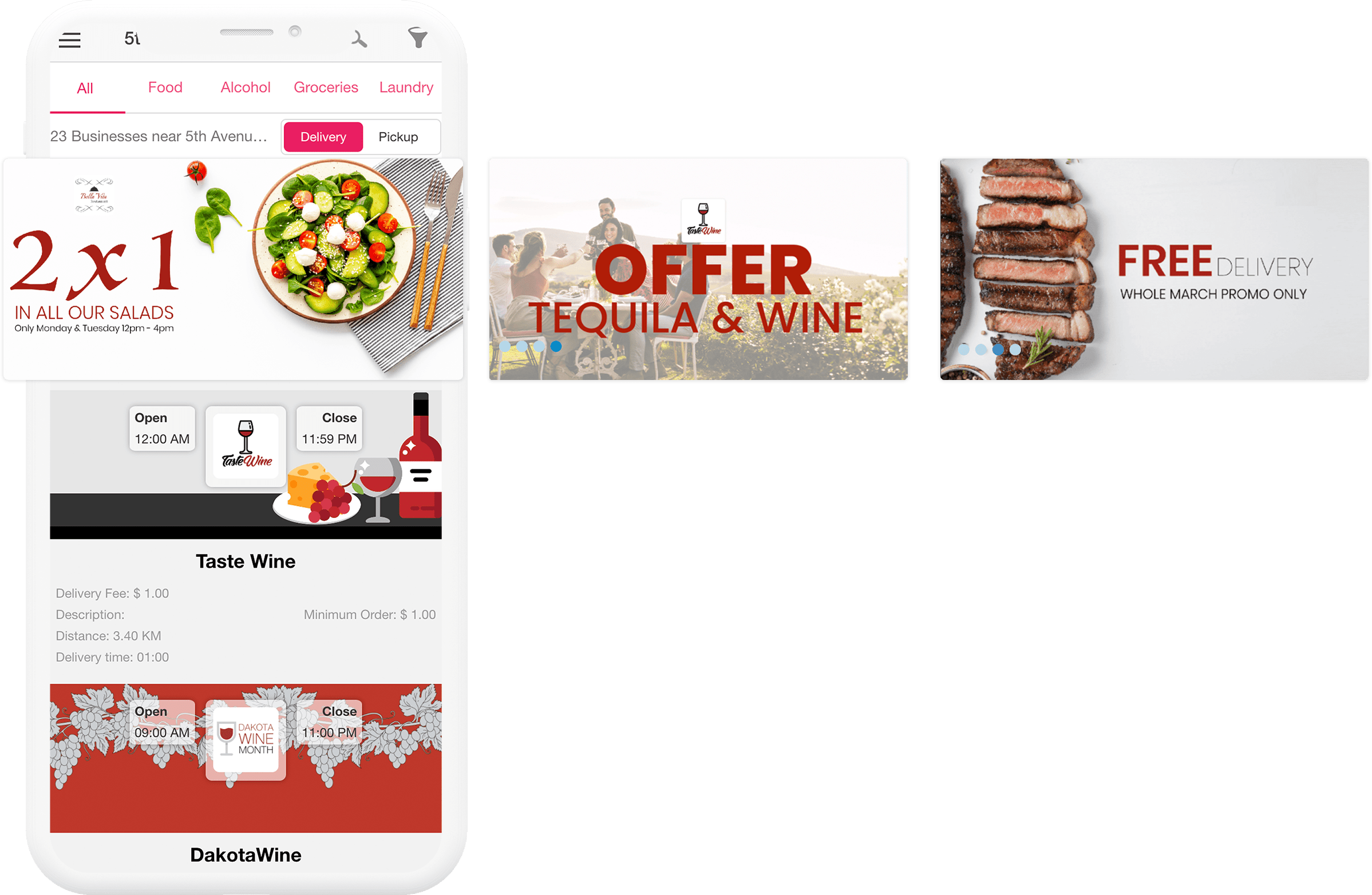 How it has to be configured.
First, you have to acquire this Power-UP, after you get it you'll see a new tab in your sidebar menu.
MORE > PROMO SLIDER.
The basic configurations you'll need are:
Auto-Slide to activate the Promo slider in your Ordering App (IONIC) and the time (in seconds) of how long one banner will take to move to the next one.

After this, to add a new banner, you have to put a:
1.- Picture.
Drag and Drop option.
Recommended size 1920px x 920px.
Make sure to add the text of your promotion and important stuff inside the blue dashed square, this will guarantee to look good inside on any device size.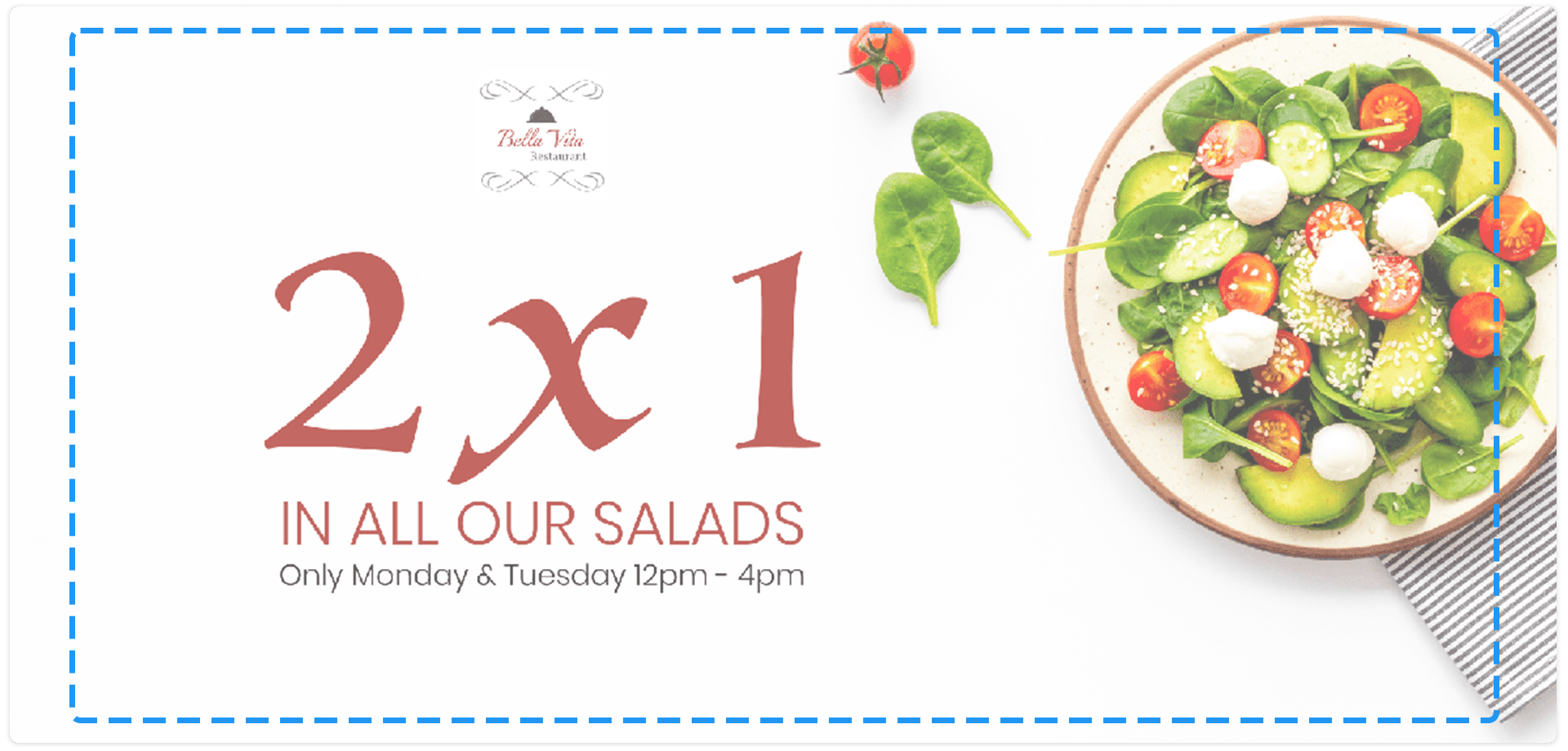 2nd.- Promo Type
If you select Product, you'll have to put the exact link of the product you want to send the customers to when they click on the banner.
To get the link, all you have to do is click on the product inside your website, and that'll be the link you need, for example, https://ramondemo.ordering.co/grilled_062db0f91f?category=394&product=2131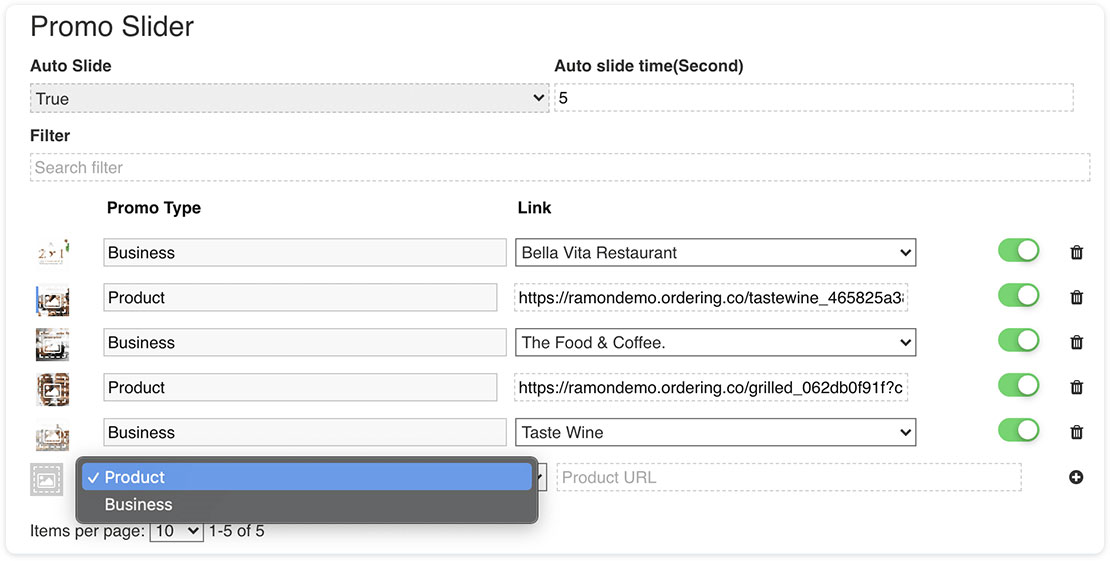 If you select Business, you'll have to select a business and make sure in the promotion to mention the offer you have available at the time.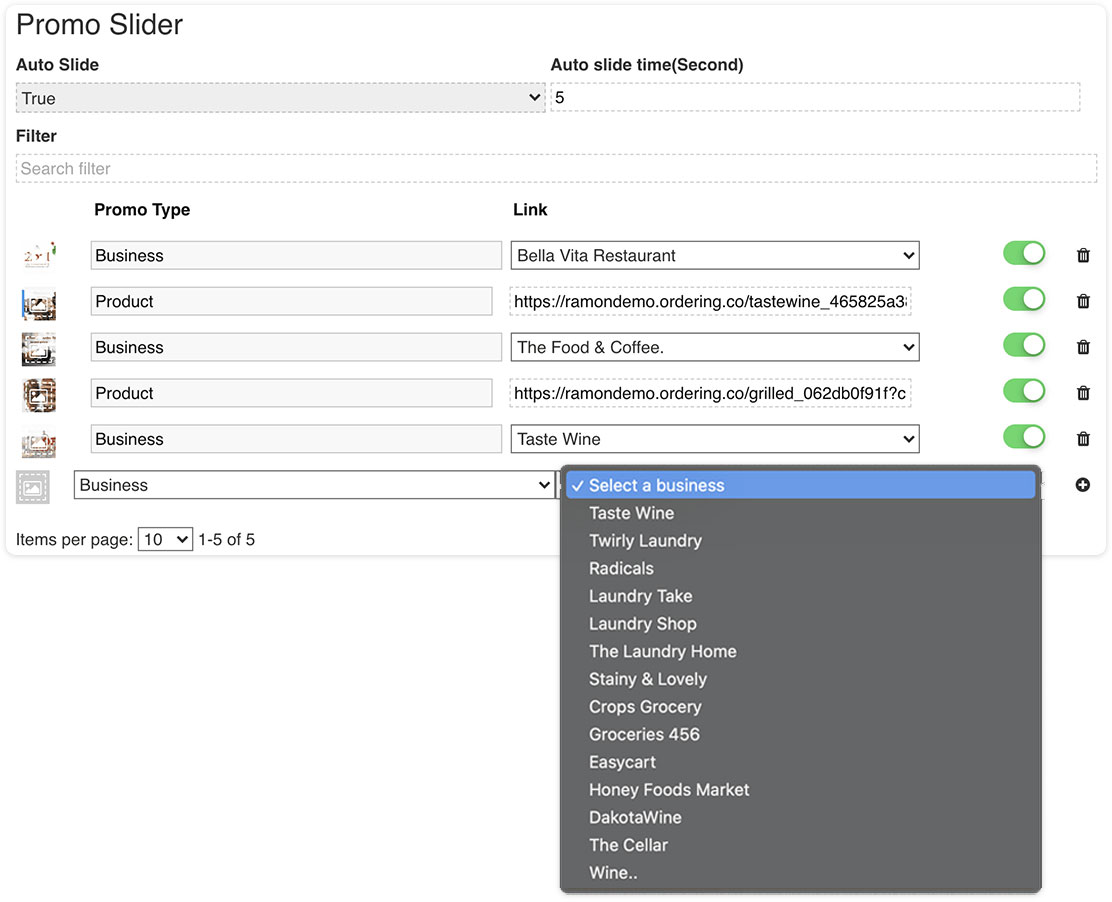 3rd.- Select City
After the promo type, and the link is selected, choose the city, this city will determine according to the customer's address if the banner will show or not.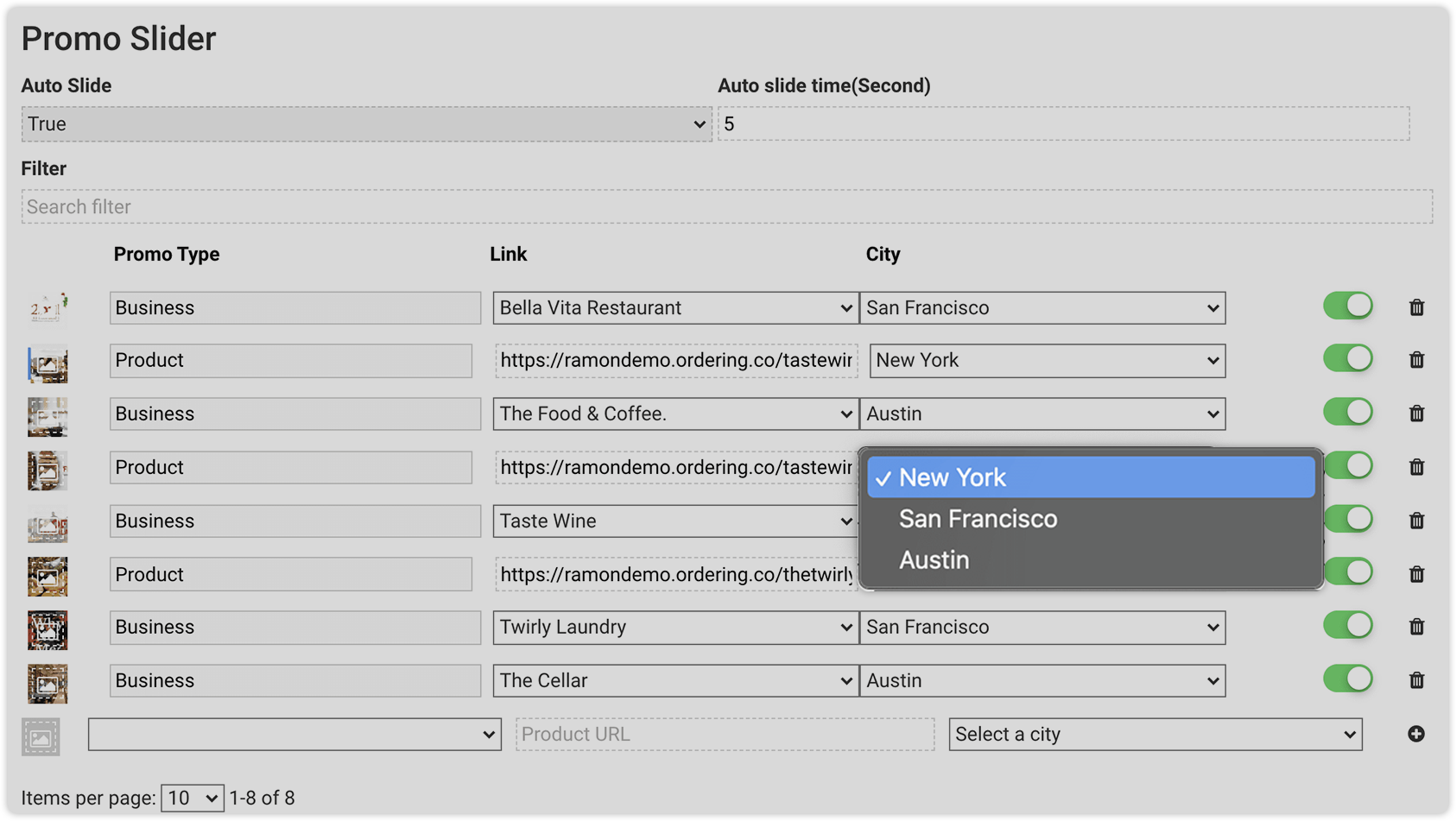 4th.- Click "⊕", and that's it, enable it by putting the button in green.
This is only for Ordering App iONIC iOS & Android · Explore Ordering App.
If you require this for any other product, please submit a quote to request it.
---------------
We hope you liked this explanation.
If you have more questions, do not hesitate to contact our Support Team.
As Always, Happy Ordering.