This new feature will help you add more delivery types to increase your customer's choices at the time of purchasing from your Ordering Website & Apps.
Also, your Business App will receive the delivery type selected by the customer, to create the order according to the delivery type.
These new types will be available for:
We have added:
Eat-in: When the customers want to eat their food inside your business.
Curbside: When the customer is in a designated place (Parking Lot) inside your business ready to receive their food.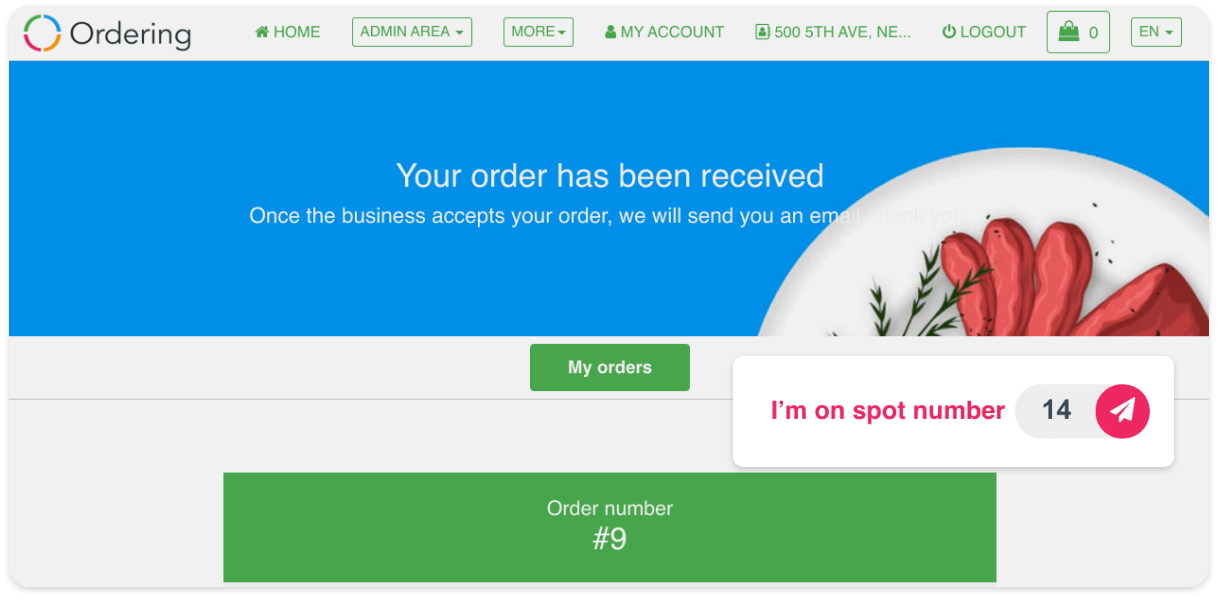 Drive-Thru: When the customer picks up their order from your business through a service window.
How does this work:
To get this activated, you must be in the v4 version of our Ordering Solution, at last. This is included in Ordering Website, Ordering App, Business App, Ordering Editor.
Turn On Extensions in your builder.

Once you have done that, you need to go to your Ordering Editor, inside your business menu, you have to go to the Business Menu setting and enable the new Delivery types.
Once you set up the new delivery types you will be able to see them just like this on your Ordering Website.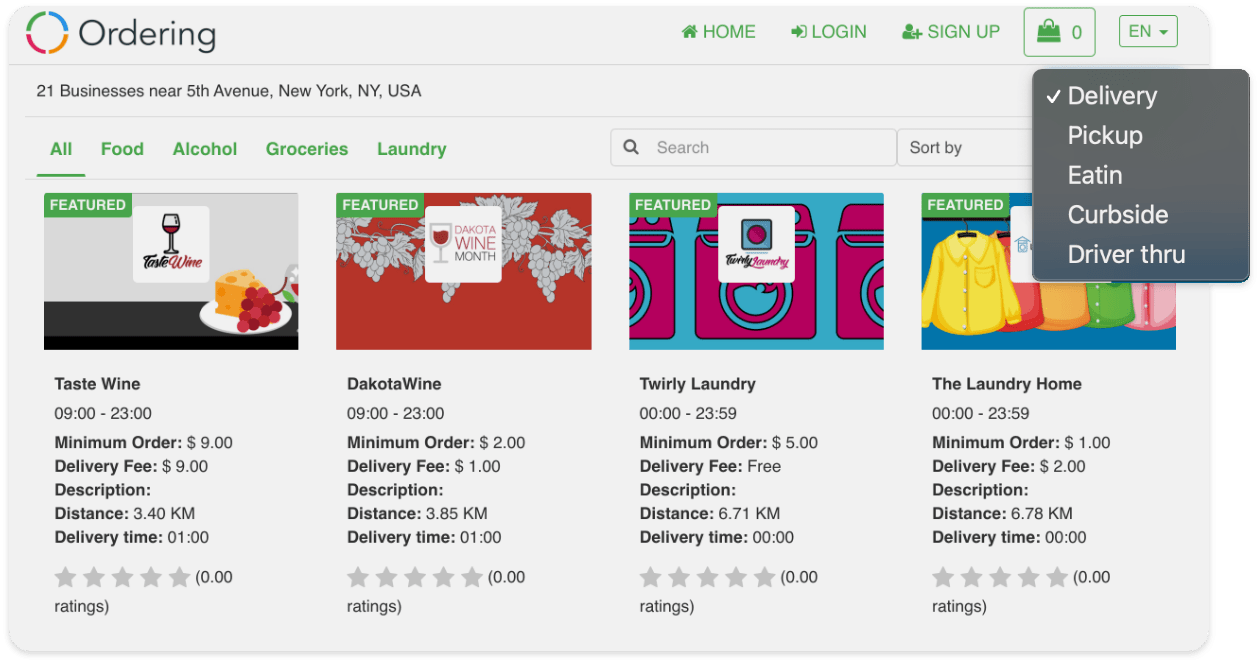 When an order is placed, this is how your business managers will identify the orders according to delivery type, inside your Orders Manager.
This is how it looks on your Ordering App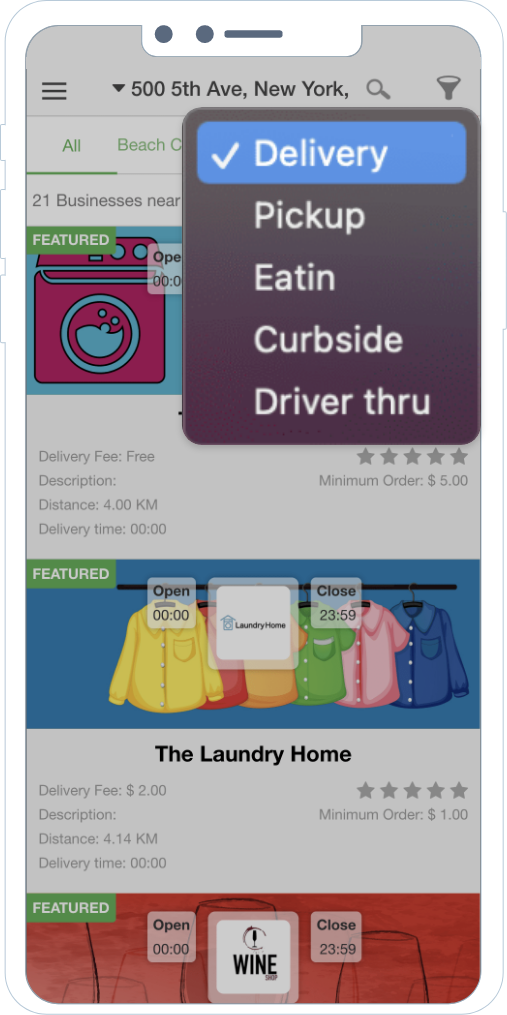 On your Business App, you'll see the delivery type per order so you can make the right management decisions.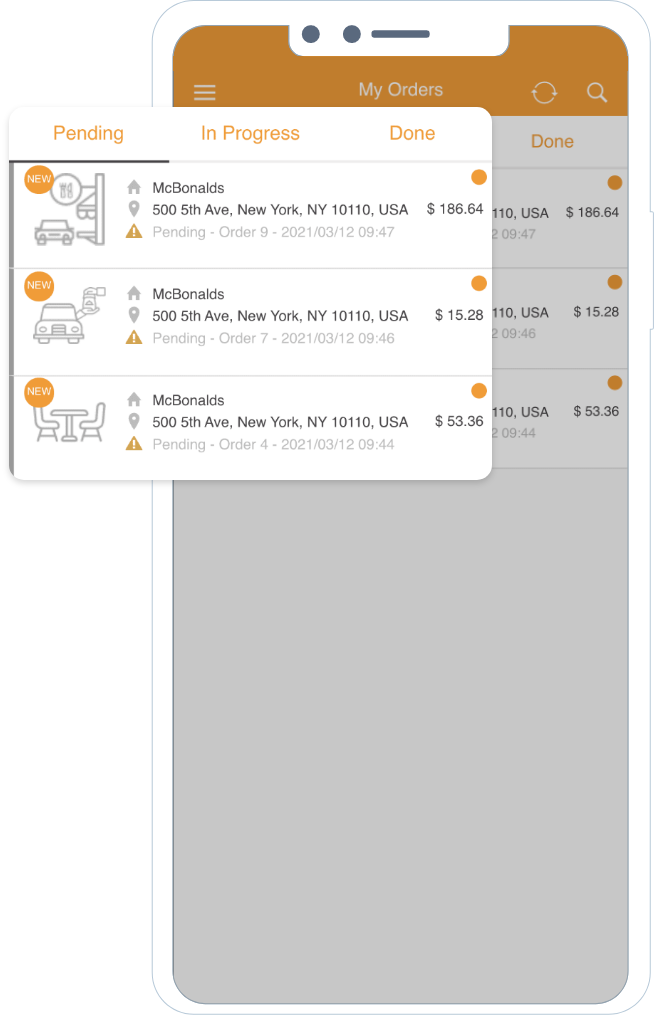 If you need anything else from your Ordering Team, just let us know 👍
Have a Happy Ordering