This was created with the purpose of allowing the drivers managers to control which drivers should get paid with cash and which others should not, or which drivers can deliver only orders paid with a credit card.
To get this activated in your installation first you have to get the power-up called "Advanced Logistics".
This is how this works.
When advanced Logistics is active, an option saying "Payment Method" will show, here you'll choose which payment method will be available for this driver in particular, and only the orders paid with that method will get assigned to them.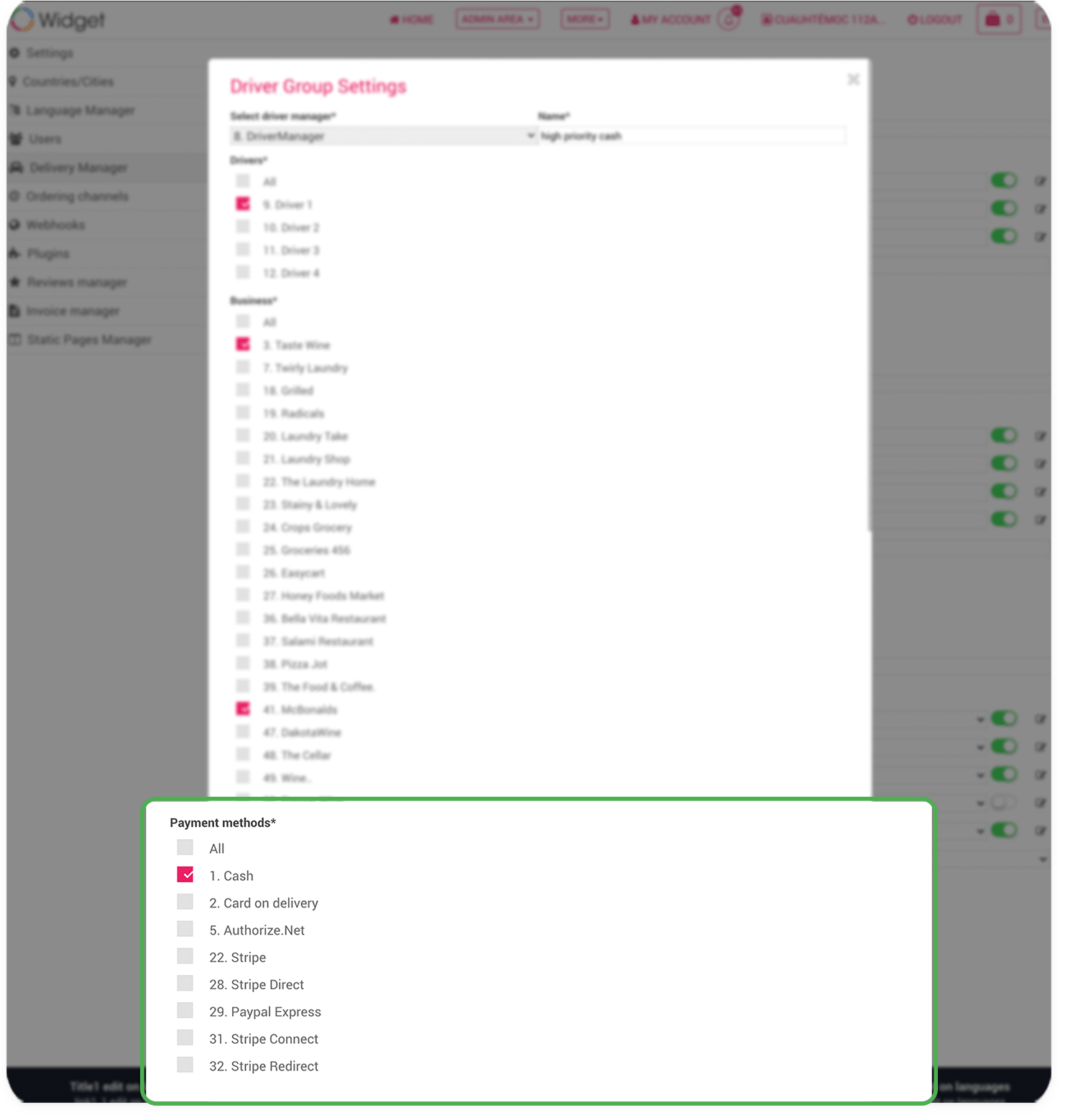 To get this activated, make sure to contact your sales agent.
Keep it going.
Ordering, Inc.
www.ordering.co