We know that gathering as much information about your sales is important for your business, that's why we allow you to download all the orders in a few clicks, or even filter them by certain information and also download them.
To download your Orders Report, you'll have to get in your Orders Manager, inside your Ordering Editor, and click Export all or Export Filtered; if you click export filtered, it'll only download the ones you ask the editor to.

Image of Ordering Website > Orders Manager
Once the .CSV is downloaded you'll have to open it and check the report of all your orders, below in this article you'll see how to see it in Windows, Mac & a few alternatives.
How to Open it on Microsoft Excel
(if your CSV contains special characters)
The following instructions might be showing different screens due to your excel version.
1.- Download the .CSV file from your Orders Manager inside your Ordering Editor.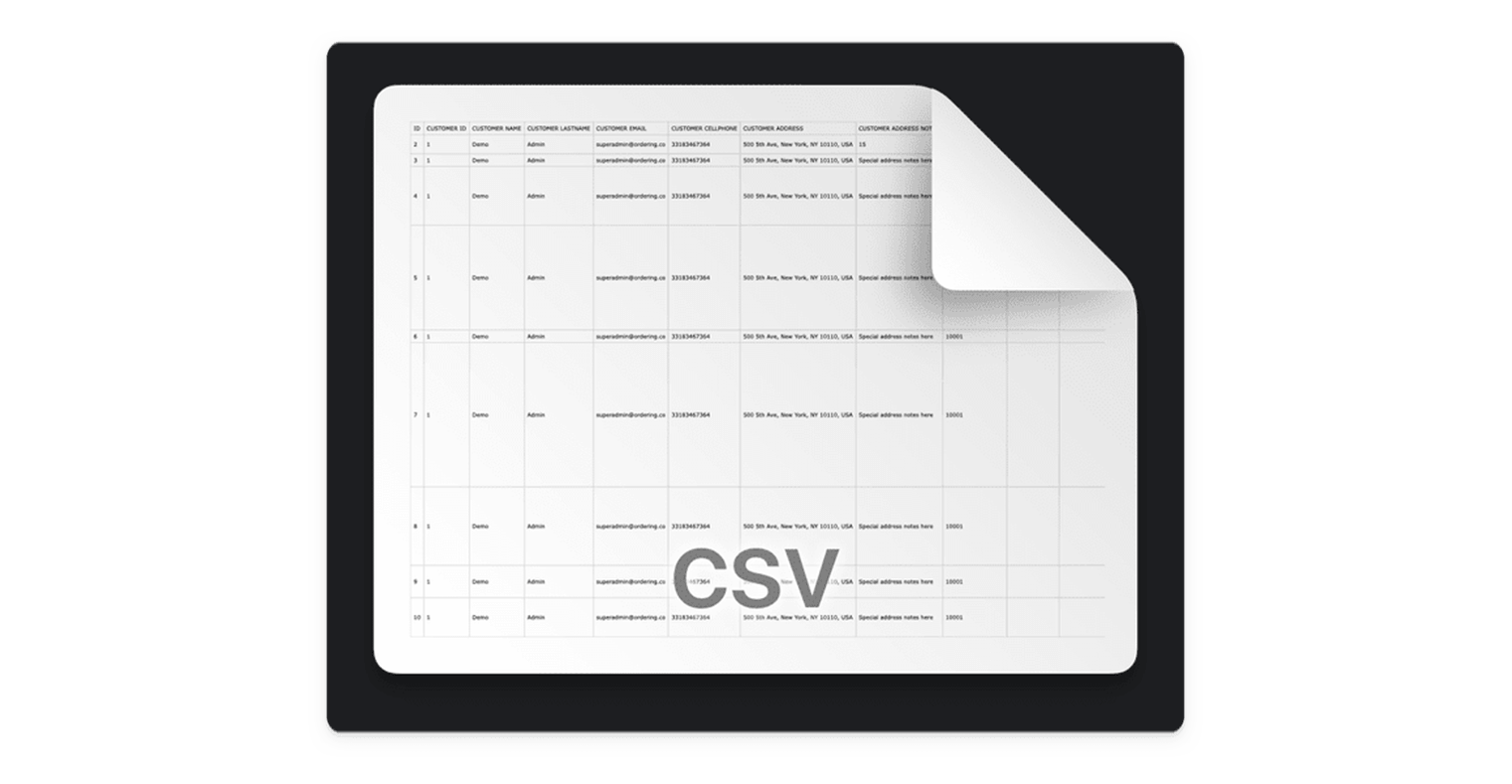 2.- Go to "Data" > "From Text".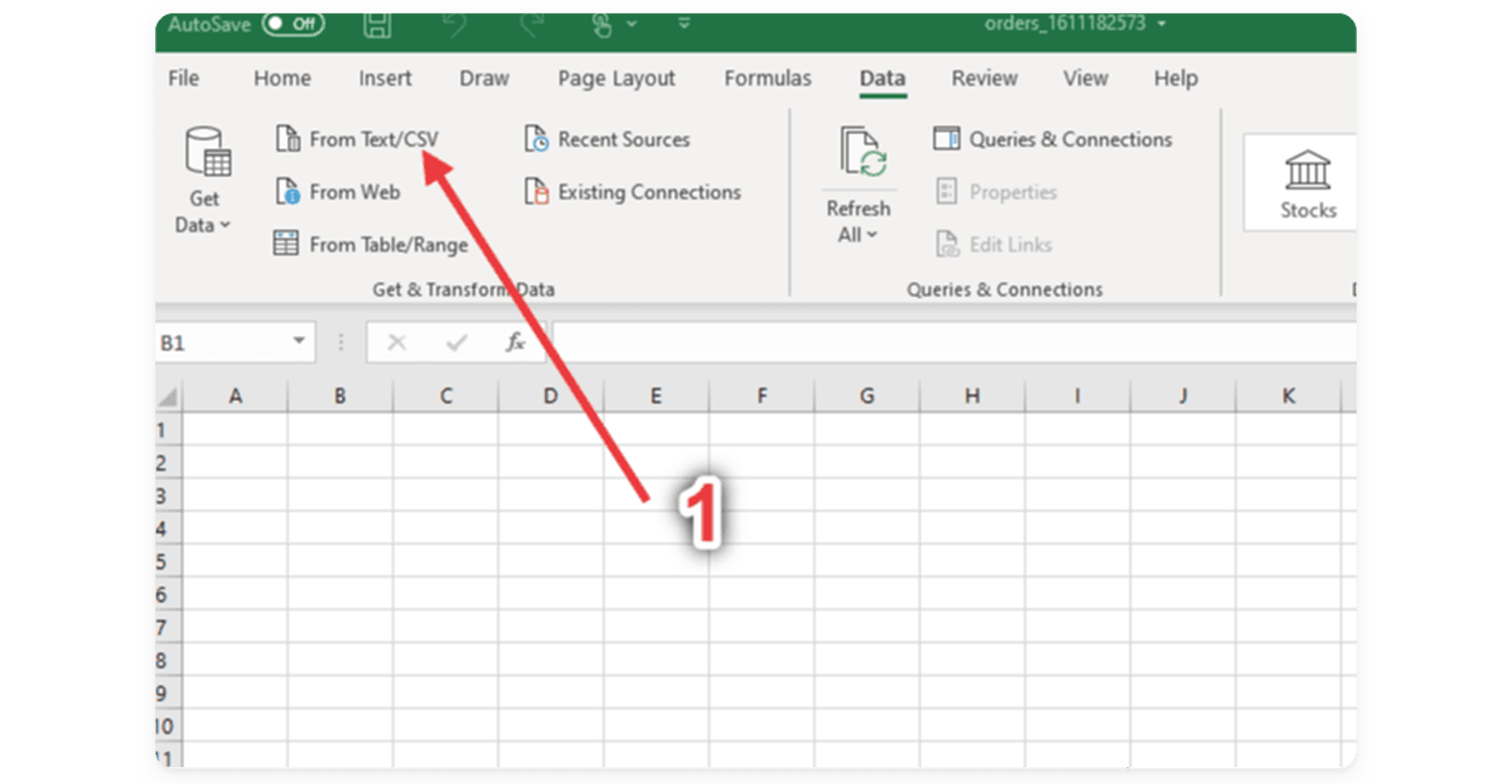 3.- Select the file that was just downloaded from Orders Manager and Open it.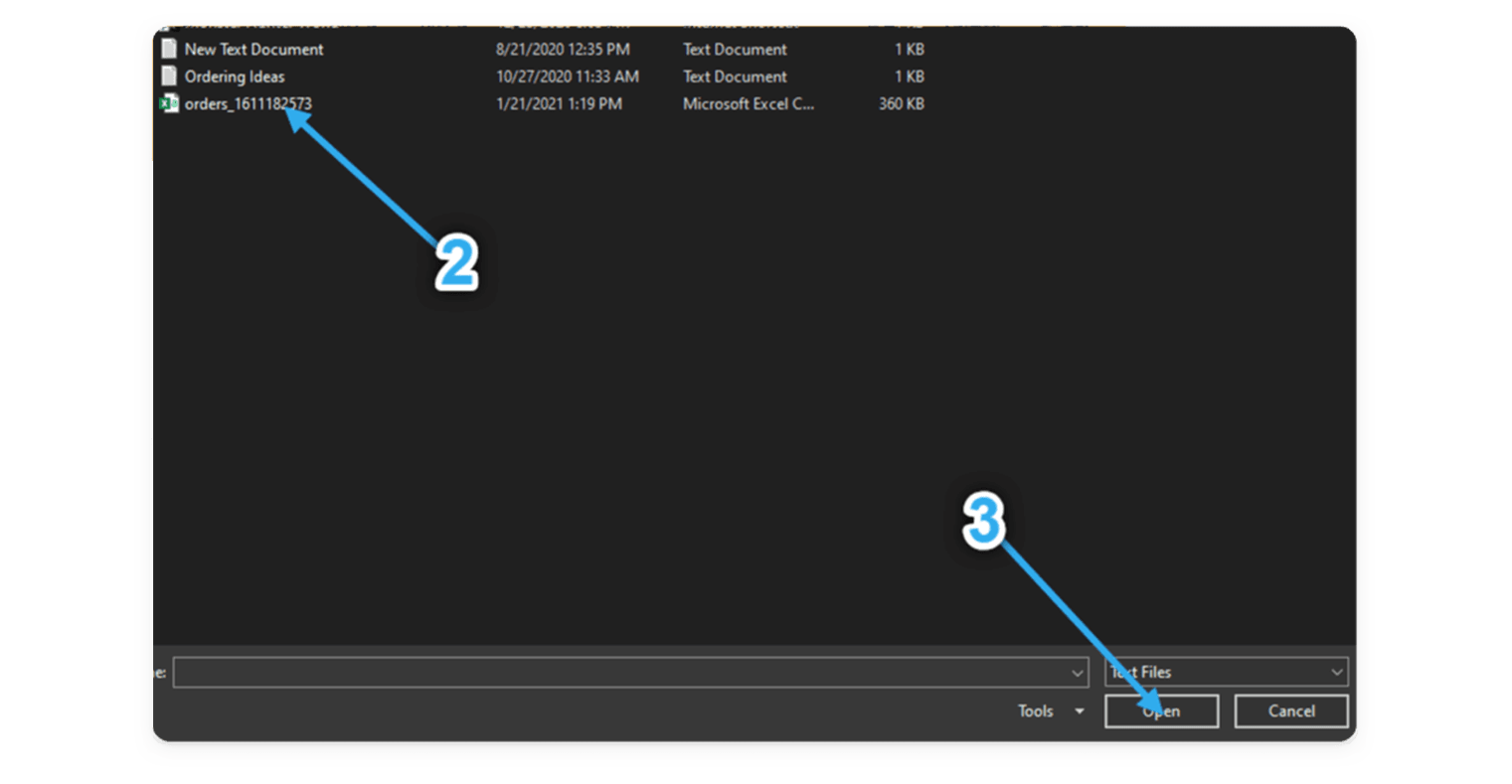 4.- Once it's open, a screen like this will show, select the right options and Open it, below you'll find the requirements after this is open.

File Origin: Unicode UTF-8

Delimiter: comma.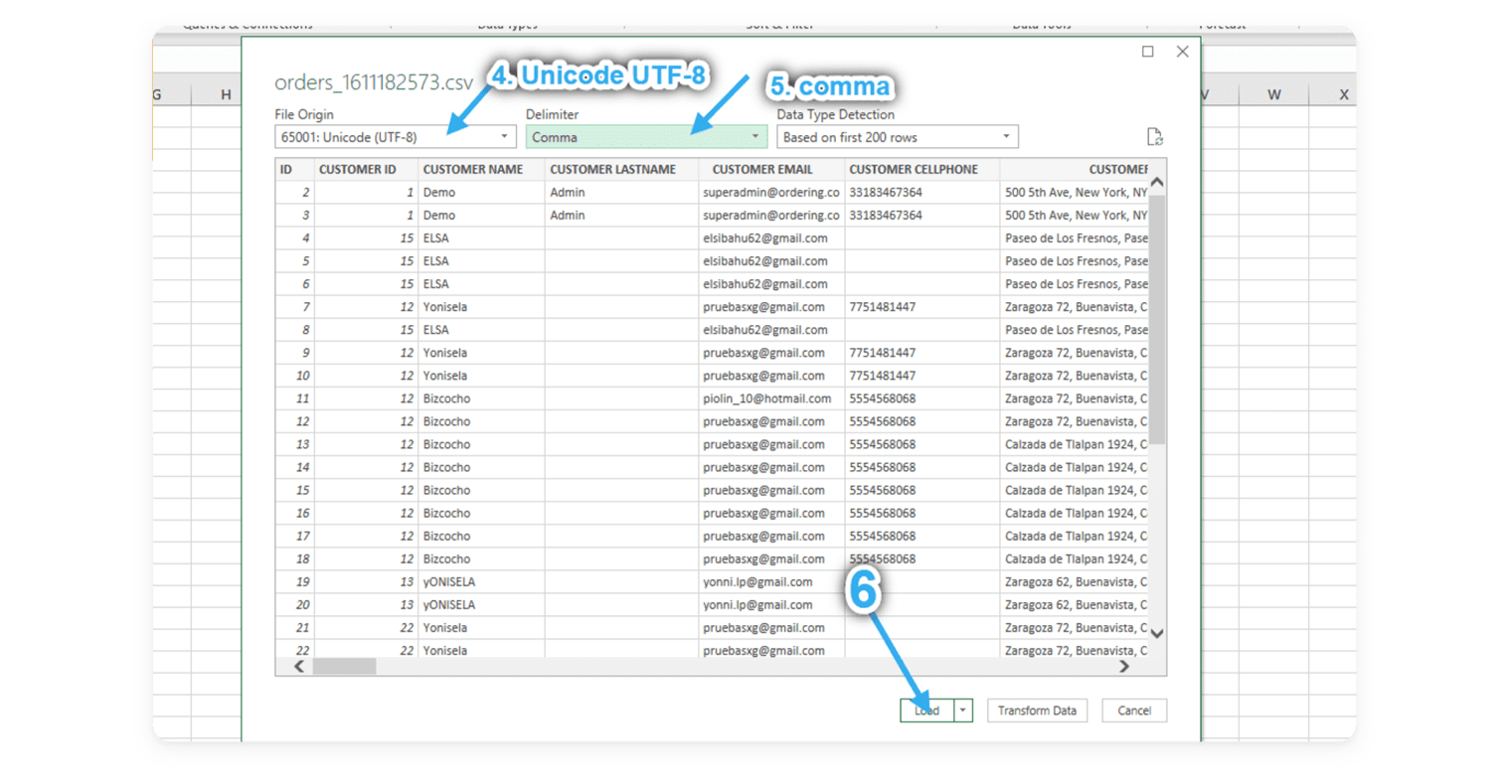 How to Open it on Numbers (Apple)
This is easier than the last step, much easier, actually, you'll have to download the CSV, and then open it in numbers, that's it, if there are any special characters, numbers will read it and show it properly.
1.- Download the .csv file from your Orders Manager inside your Ordering Editor.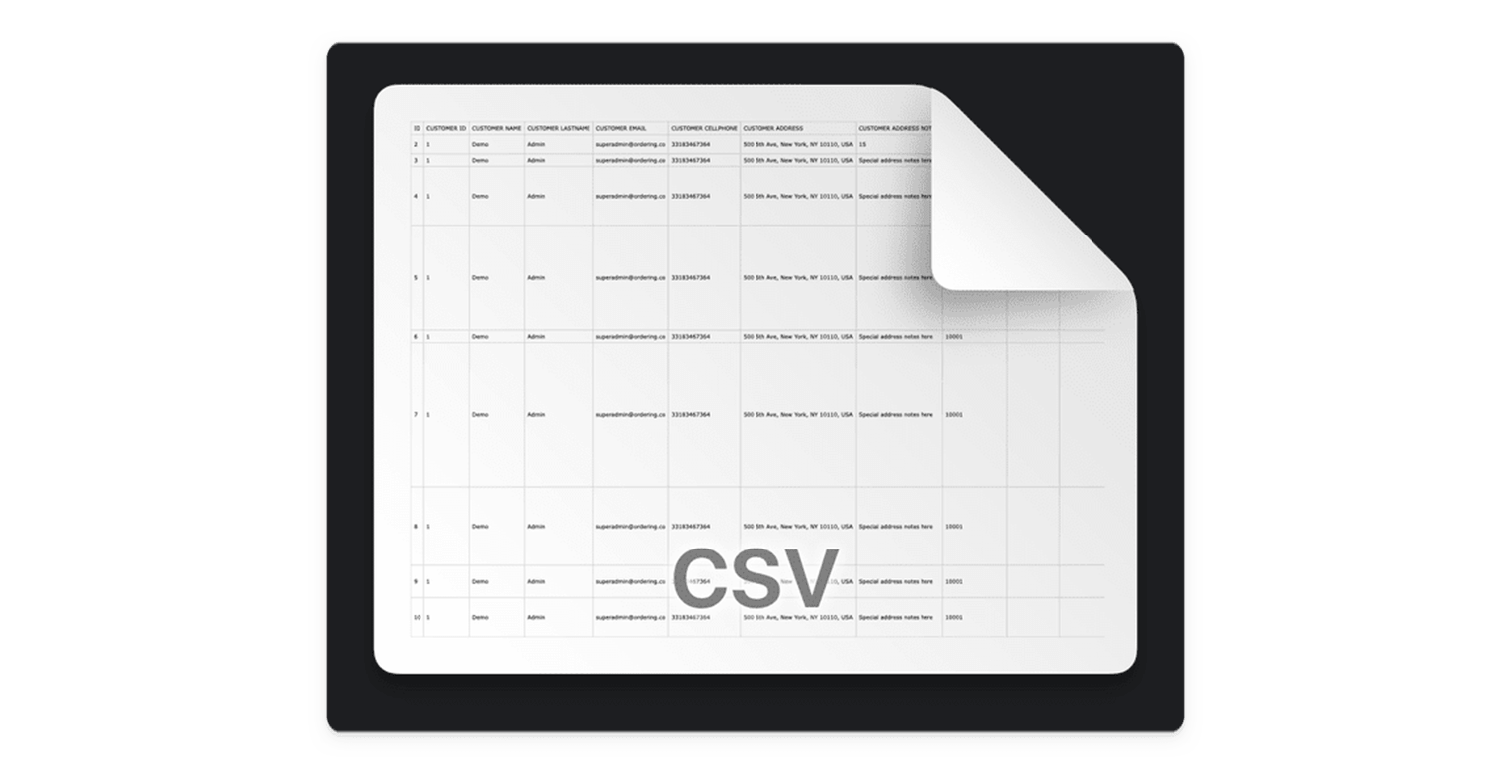 2.- Double click on the file , and see the file in the app, filter, and start doing your reports.

How to Open it on Numbers (Google Docs Alternative)
If you are having a hard time opening your reports in any software, try it this way, open the CSV, copy the report and paste it in Google docs, after you've done this, you can save it from Google Doc in any format and then use the perfect tool for your work.
1.- Paste your report into a new sheet in google docs.
2.- After you've done this, click File > Download > Select the format you need this report to be on, and start working on your analytics.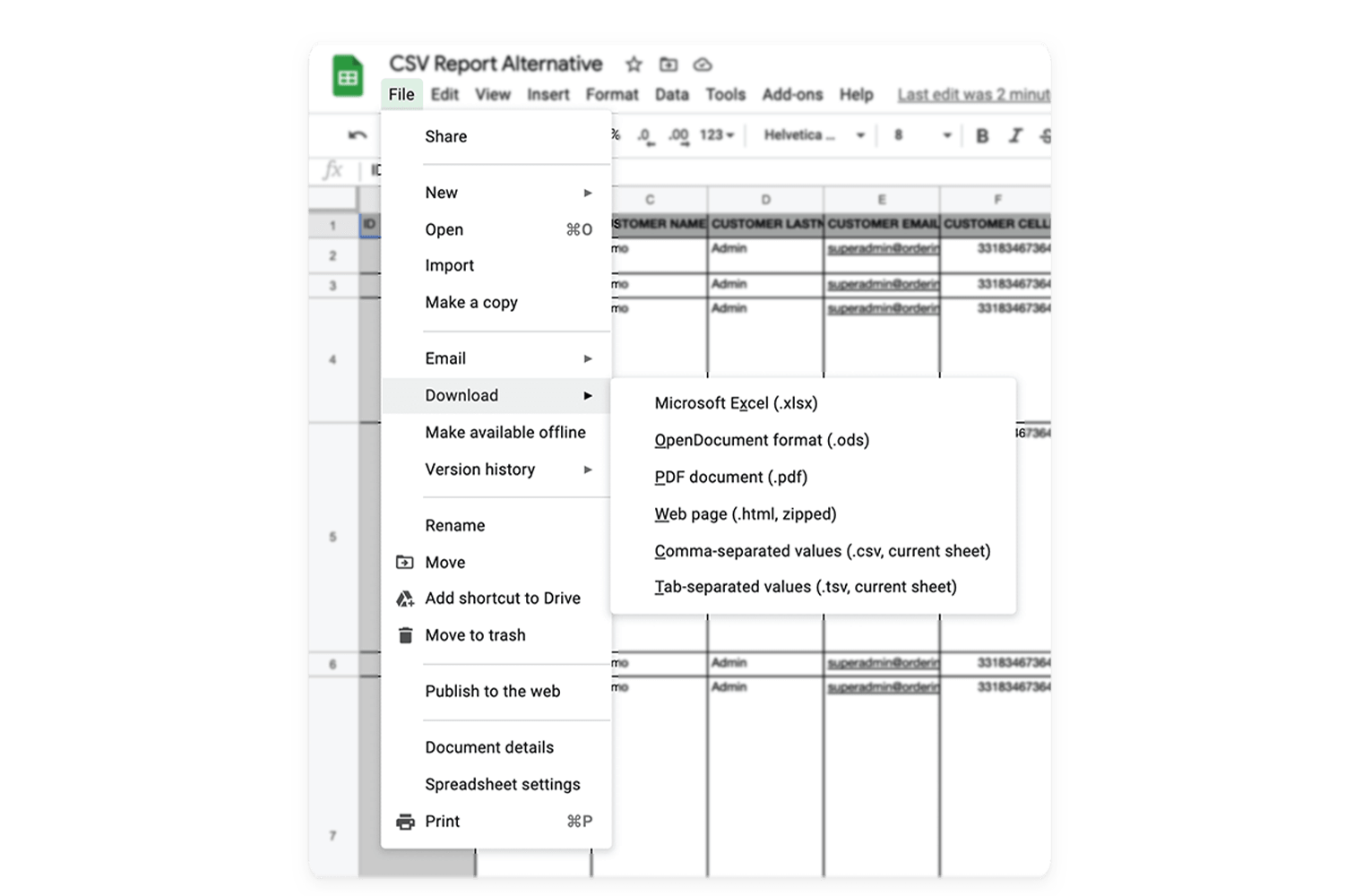 That's it, we really hope this helps you to get the most of the reports you can download from Ordering, and improve your analytics.
If there's any other app you are using and are not getting results, get in touch with our support team, we are here to help you.
Have a great day, Keep on growing.