What Is a Stock Keeping Unit (SKU)?
An SKU is a unique identifier for an item sold by a retailer. Retailers create their own codes based on various characteristics of their merchandise. Typically, SKUs are broken down into classifications and categories. For instance, a home improvement store has different sections, such as hardware or lawn and garden—their SKUs might be designed around their lawn and garden classification, and have numbers or letters designating products as categories within the lawn and garden section.
It's important to say that, SKUs aren't universal. This means that each retailer has its own set of SKUs for its merchandise.
Key Takeaways
SKUs are codes used to identify inventory.
The uses include tracking, inventory management, and sales trends analysis.
SKUs are designed by retailers to meet their merchandising structure and inventory methods.
SKUs can be used to design store layouts and organize inventory to enhance shopping experiences.
This can be found inside your Ordering Editor > Business > Product.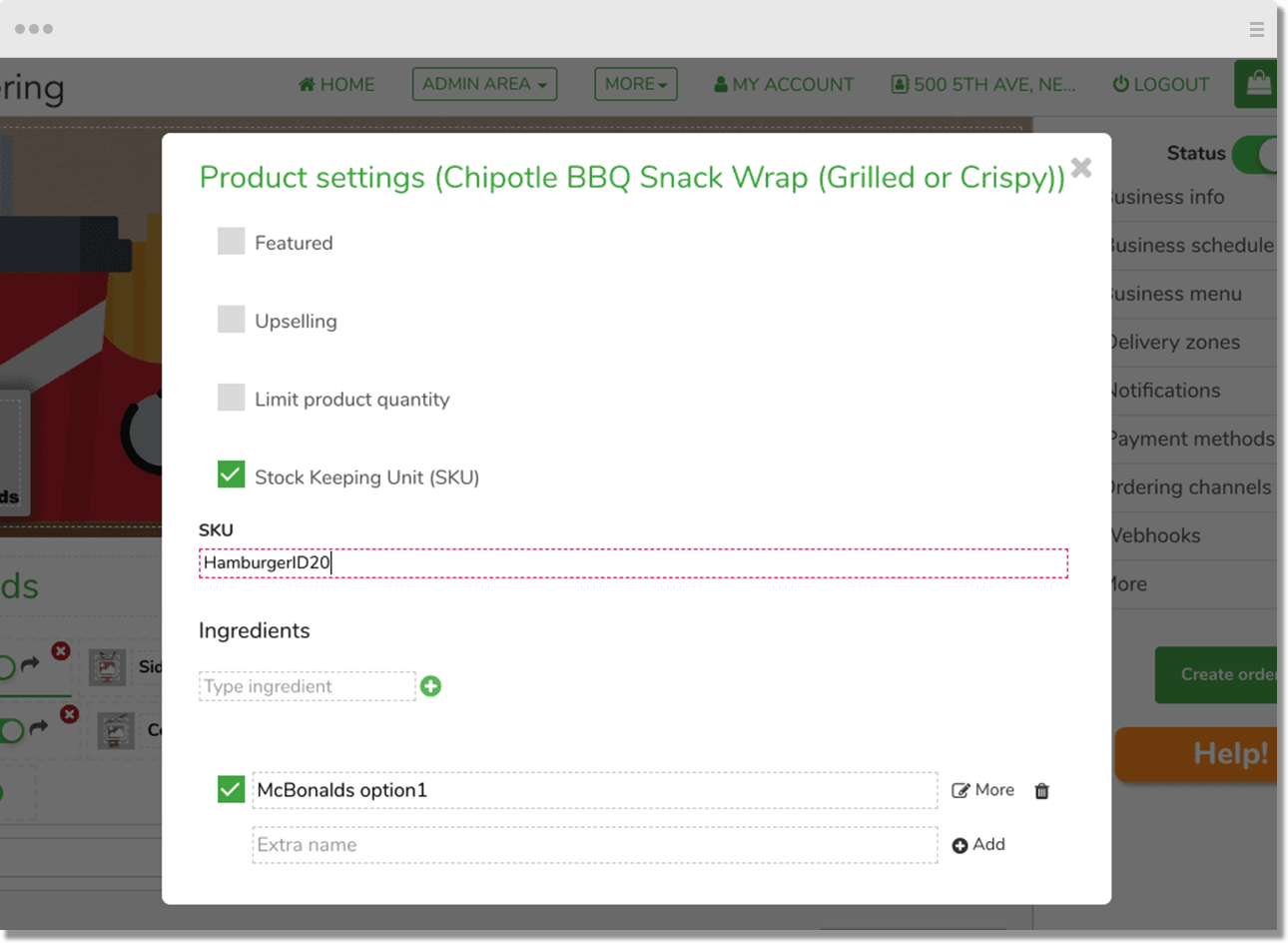 We hope this works for you.
Keep on growing.

As Always, Happy Ordering.
www.ordering.co