In this graphic you'll see which drivers have delivered the most orders according to date range, driver's name, ID, a period of time, and more, everything according to your business information.
To find this graphic you'll have to go to the Admin Area > Drivers Report > Look for the graphic.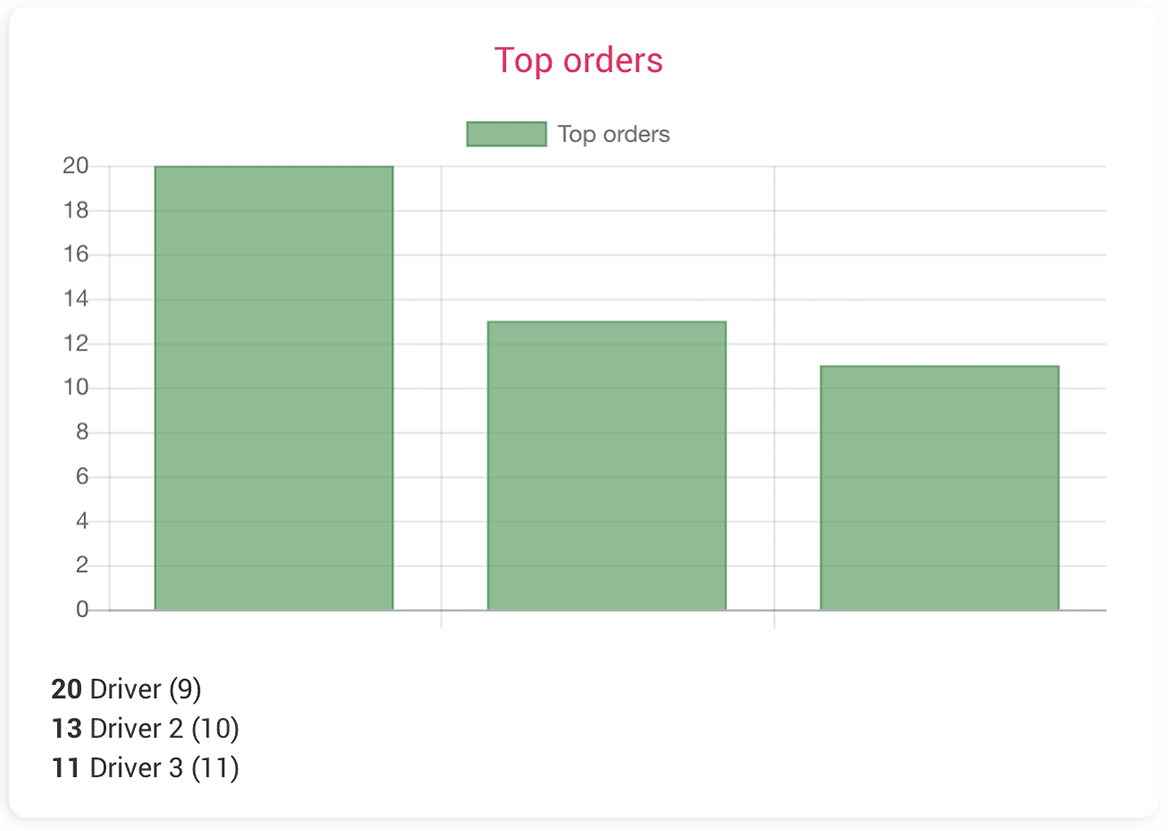 The orders will be shown when the status is Completed by Driver.
If you need anything else from your Ordering Team, just let us know
Have a Happy Ordering