If you are looking to easily manage the menus of all your businesses, you've come to the right article.
In this article and with this powerful feature you are able to edit all the aspects of all the menus on all of your stores at once, save a lot of time with this, start today.


Let's jump into it.

First of all, you have to ask your sales manager to enable this for you, this is included on some packages and sol separately in the others, that being cleared, keep scrolling and learning.

Activation and Usage

This feature is located in your Ordering Editor > My Stores > Store > Business Menu.

Once you open the Business Menu of the selected store, you'll see a screen like the following, If you have a Shared Menu, it'll show listed below the "Shared Menus" Title.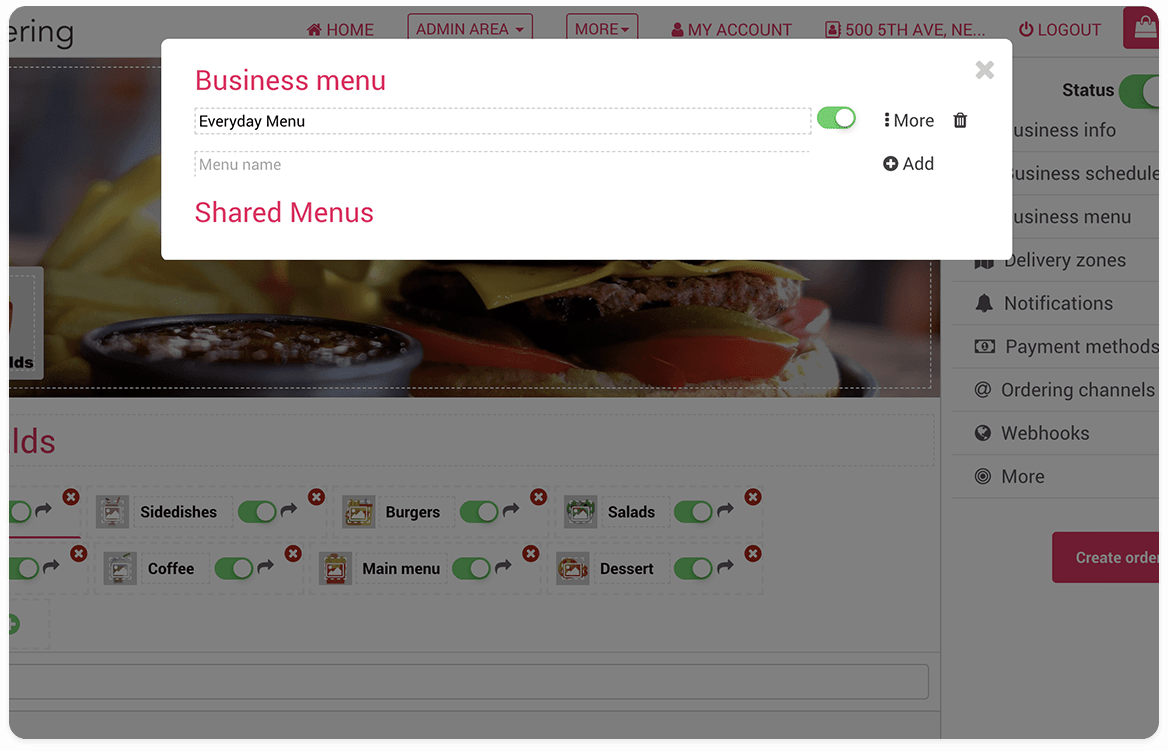 To share a menu first open the menu by clicking "More", once you click on it you'll have 2 tabs, click in the "Shared With:" and select the businesses you want to share this menu with, your Ordering Editor will automatically save once you check or uncheck the businesses.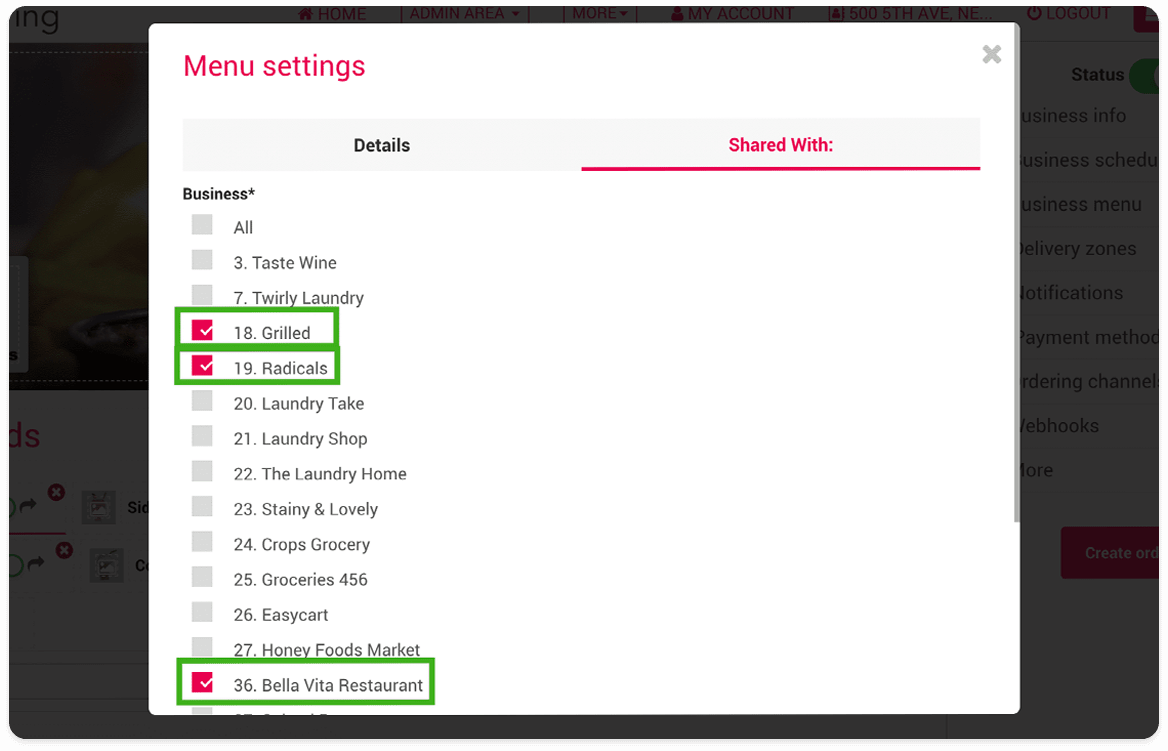 As you can see we share this with 3 businesses, one of them called "Grilled", now we have to go to Grilled business to see the Shared Menu, it is going to show listed below "Shared Menus", like this: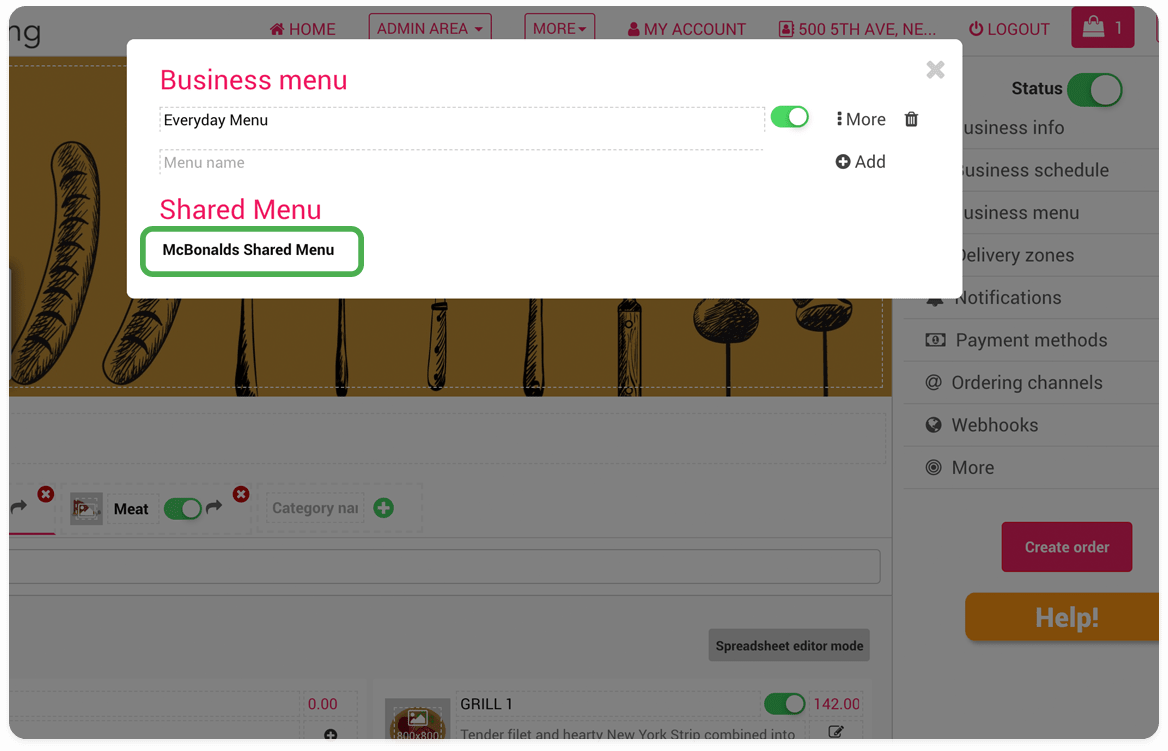 With this feature the businesses you are sharing this menu do not have to have the Business Menu active, since Grilled already have a shared menu from McBonalds, that's the one that will show for your customers, and if there are any changes on McBonalds Shared Menu, those changes will get reflected in Grilled.
All the changes made in the Main Sharing Menu will get reflected, on all businesses with shared menus; pictures, prices, description, name, and if the product is on/off.
Improved for Ordering Website 2021 made on August 2021. 🎉
Now you can change the products shared with another business individually.

If you have products shared from a pizza place but don't want to put the same price, you can change it only on one business, even though it's shared from another store with a different price.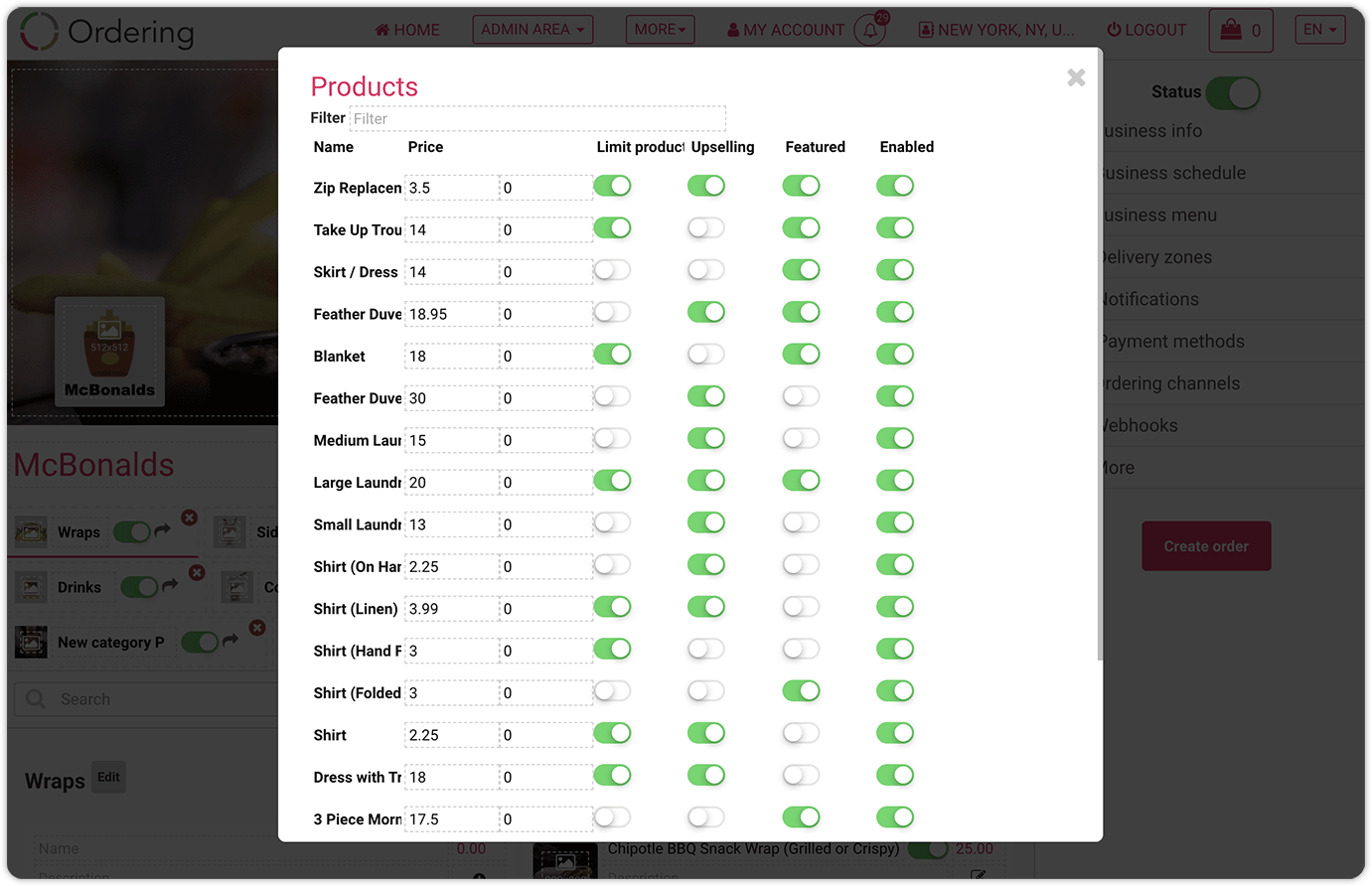 ----Example----
This way you can for setup your website like a franchise with many stores and a single menu for all these:
1. Setup a menu in one store (Main Menu Store) with products.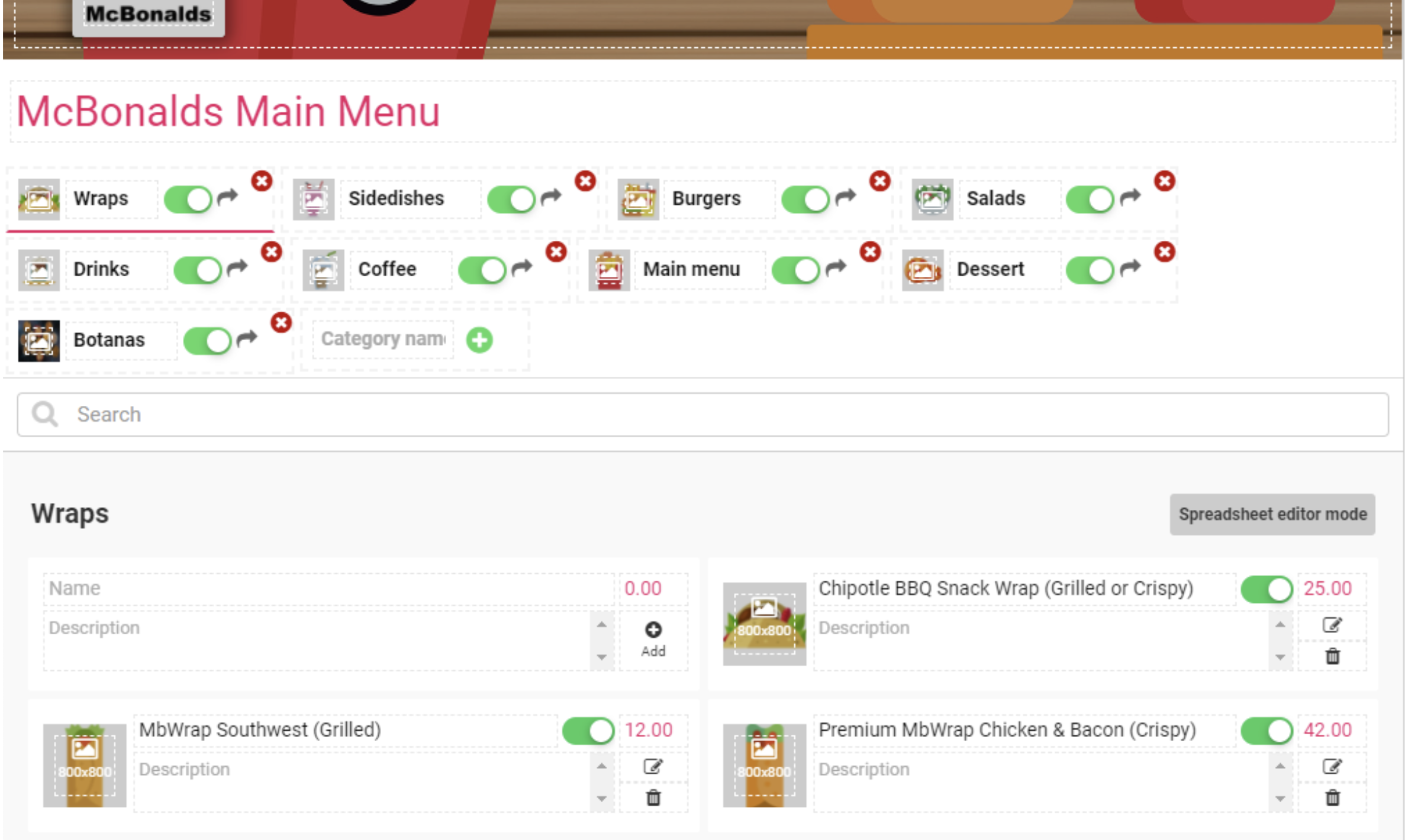 2. Add a Business menu for you Main Menu Store with all available products.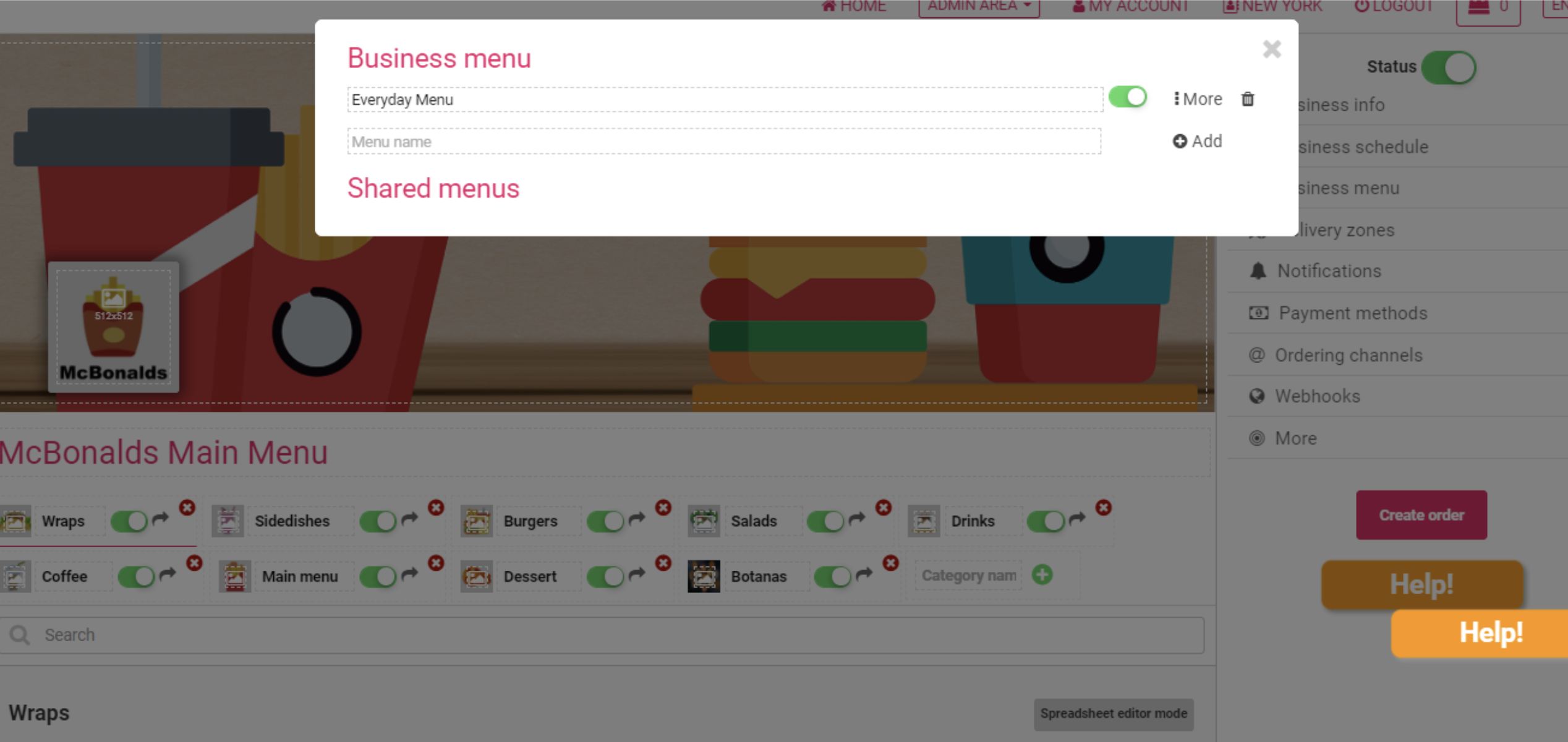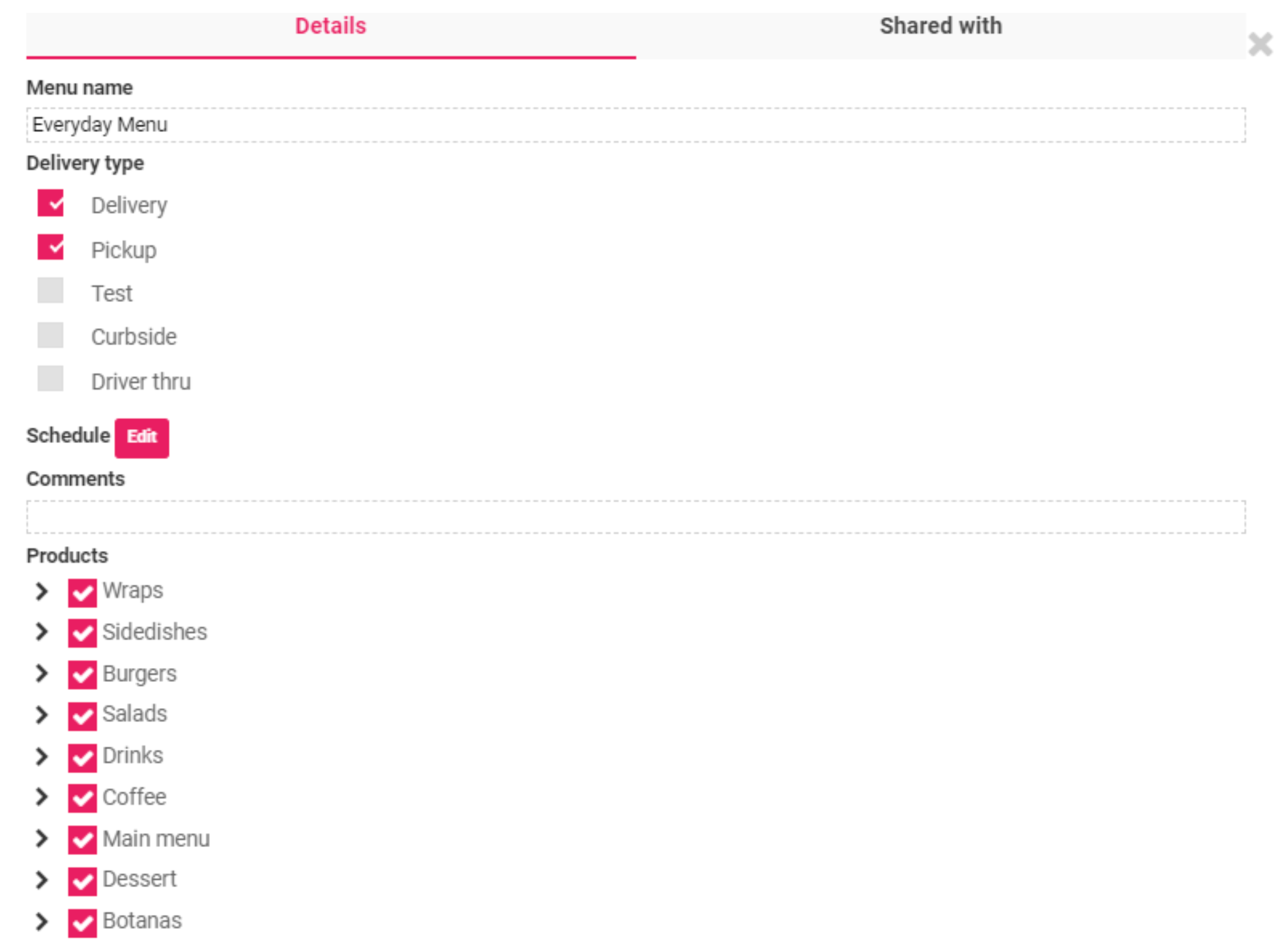 3.- Create the other stores (franchised stores) without products.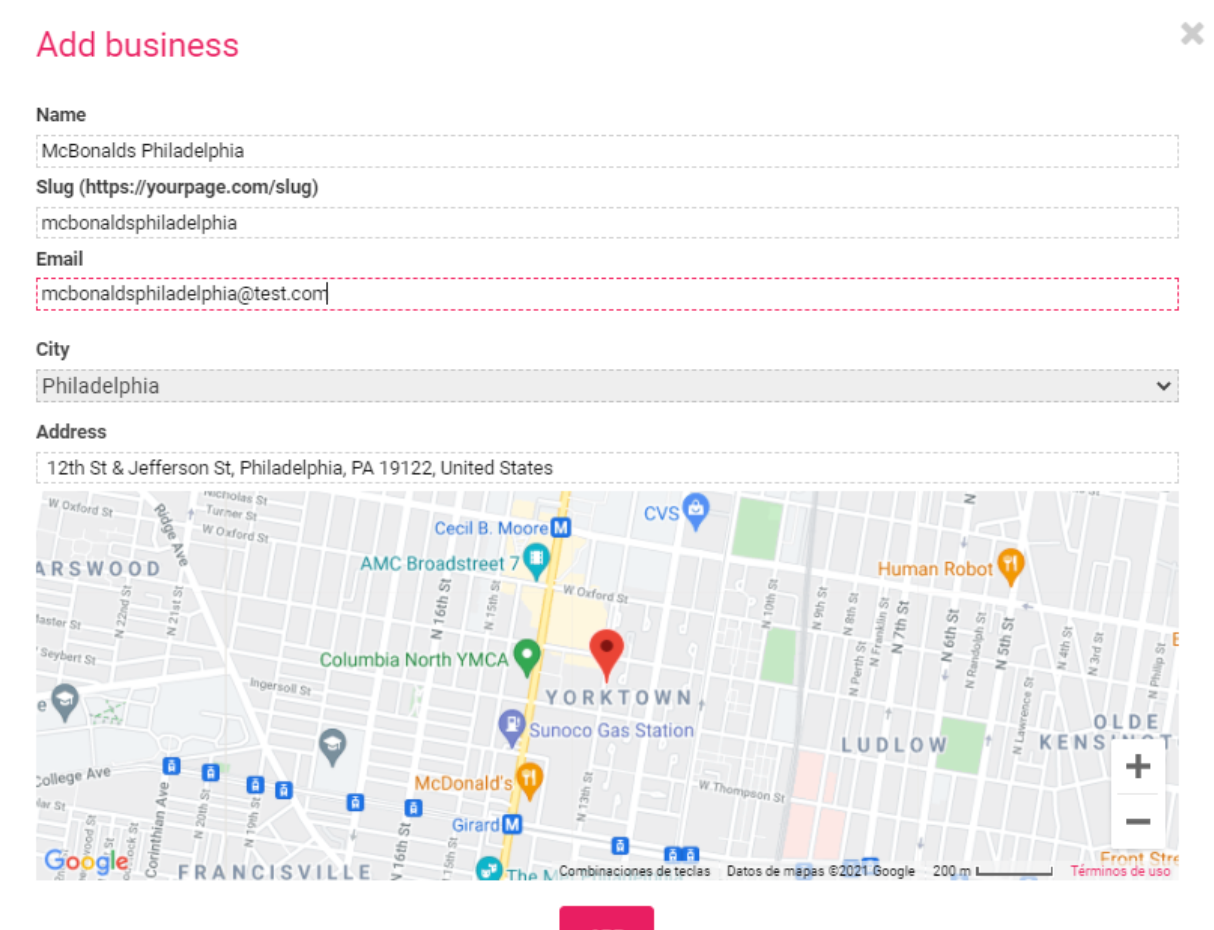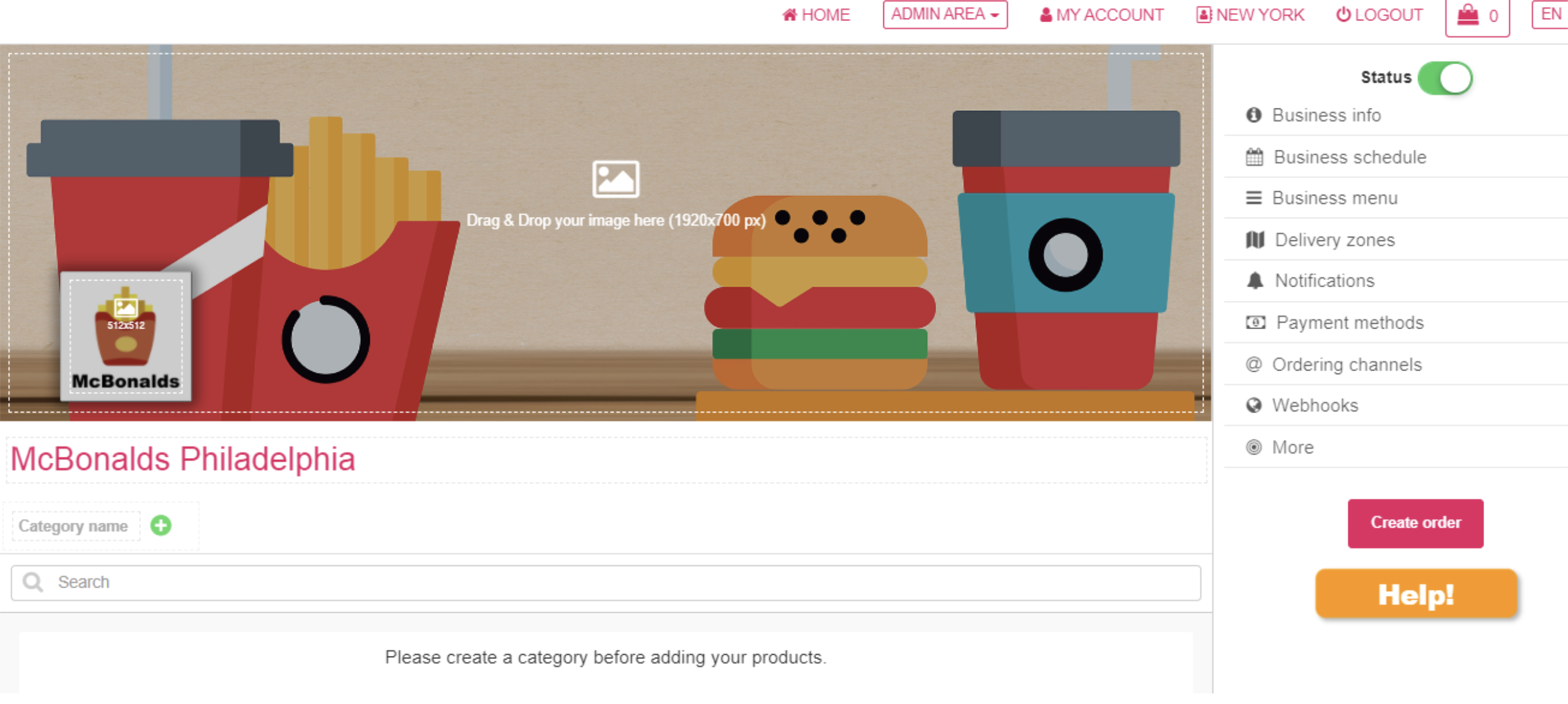 4.- (Optional) Setup cities, if the stores will be in different cities.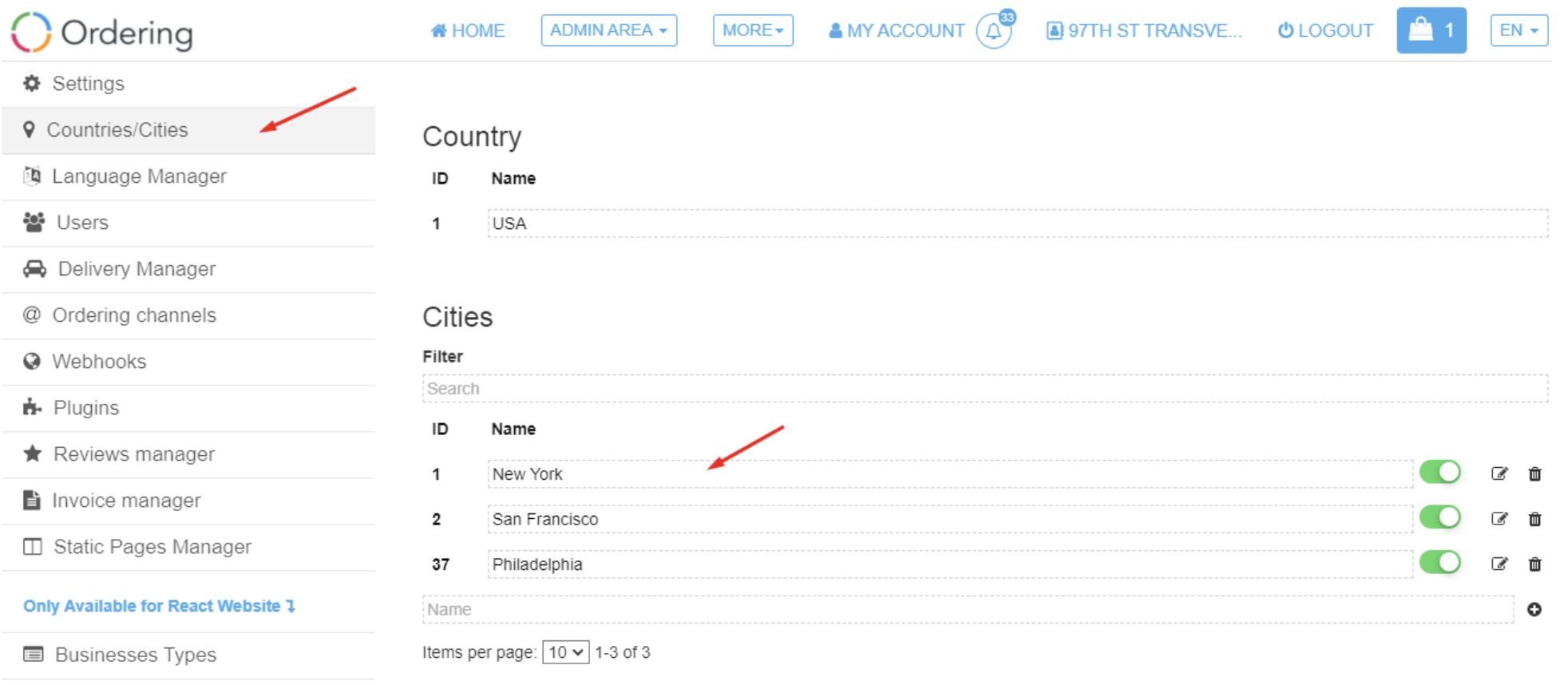 5.- Set Up Delivery zones in the franchise stores.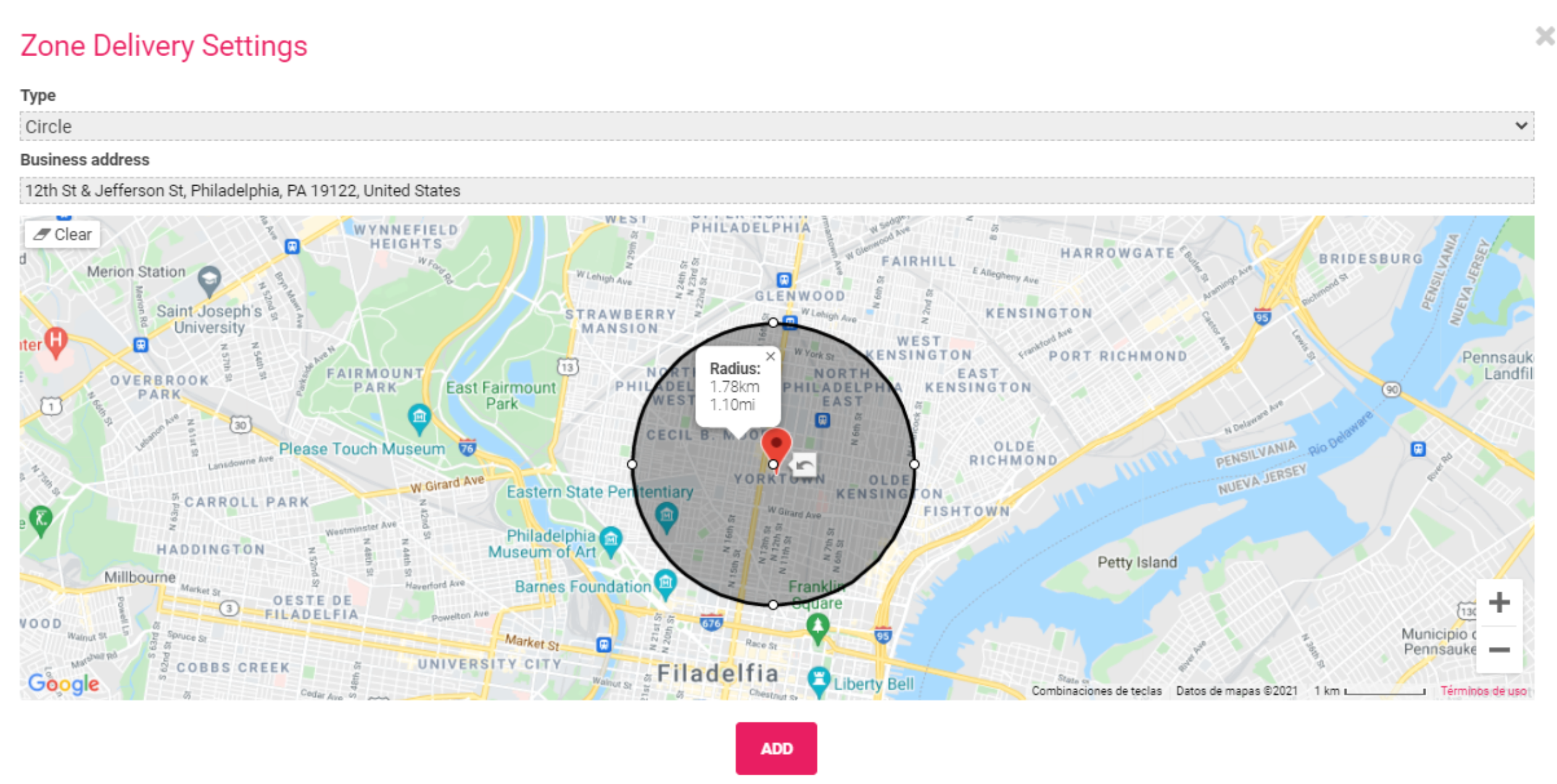 6. Share the menu from your Main Menu Store to the franchise stores.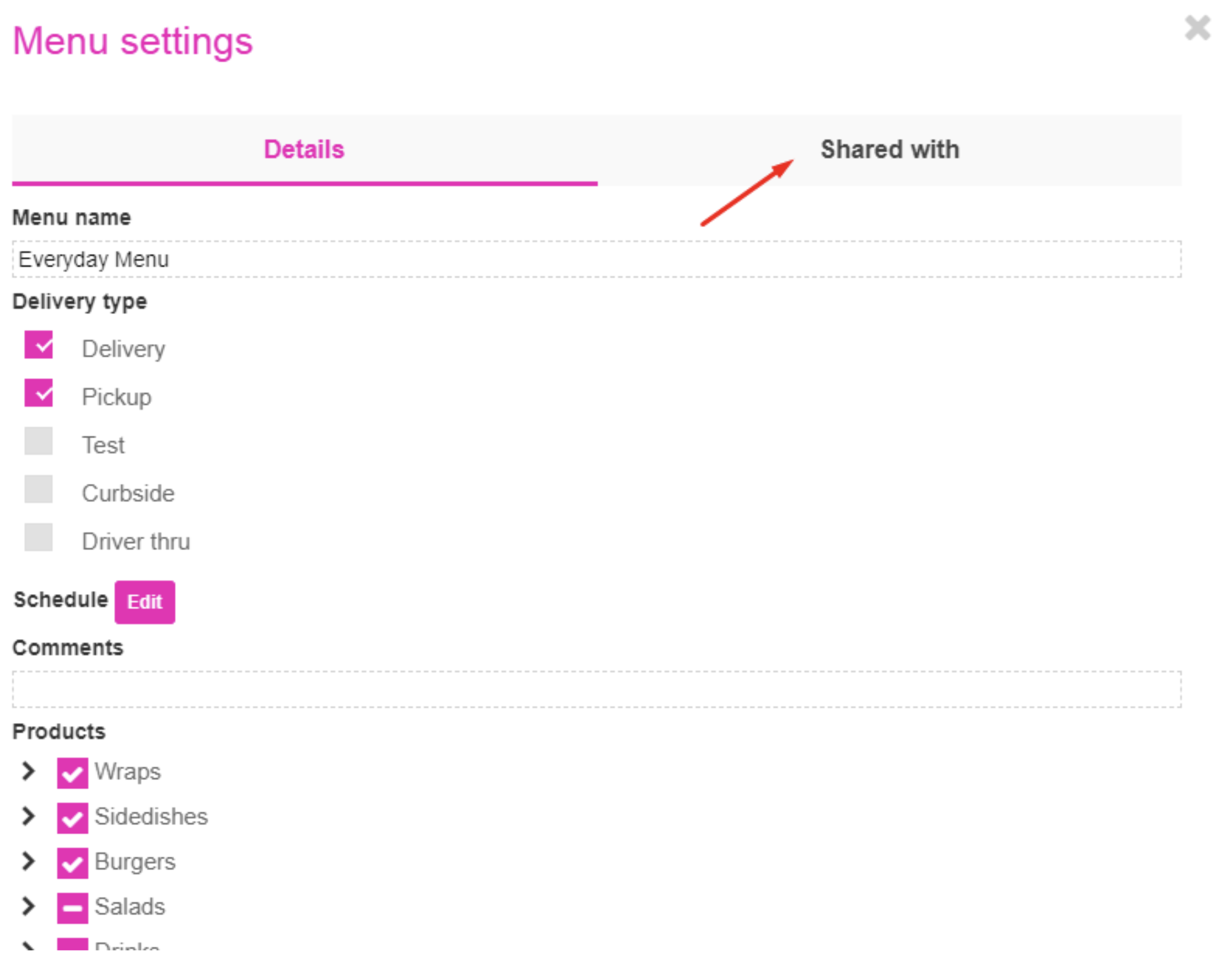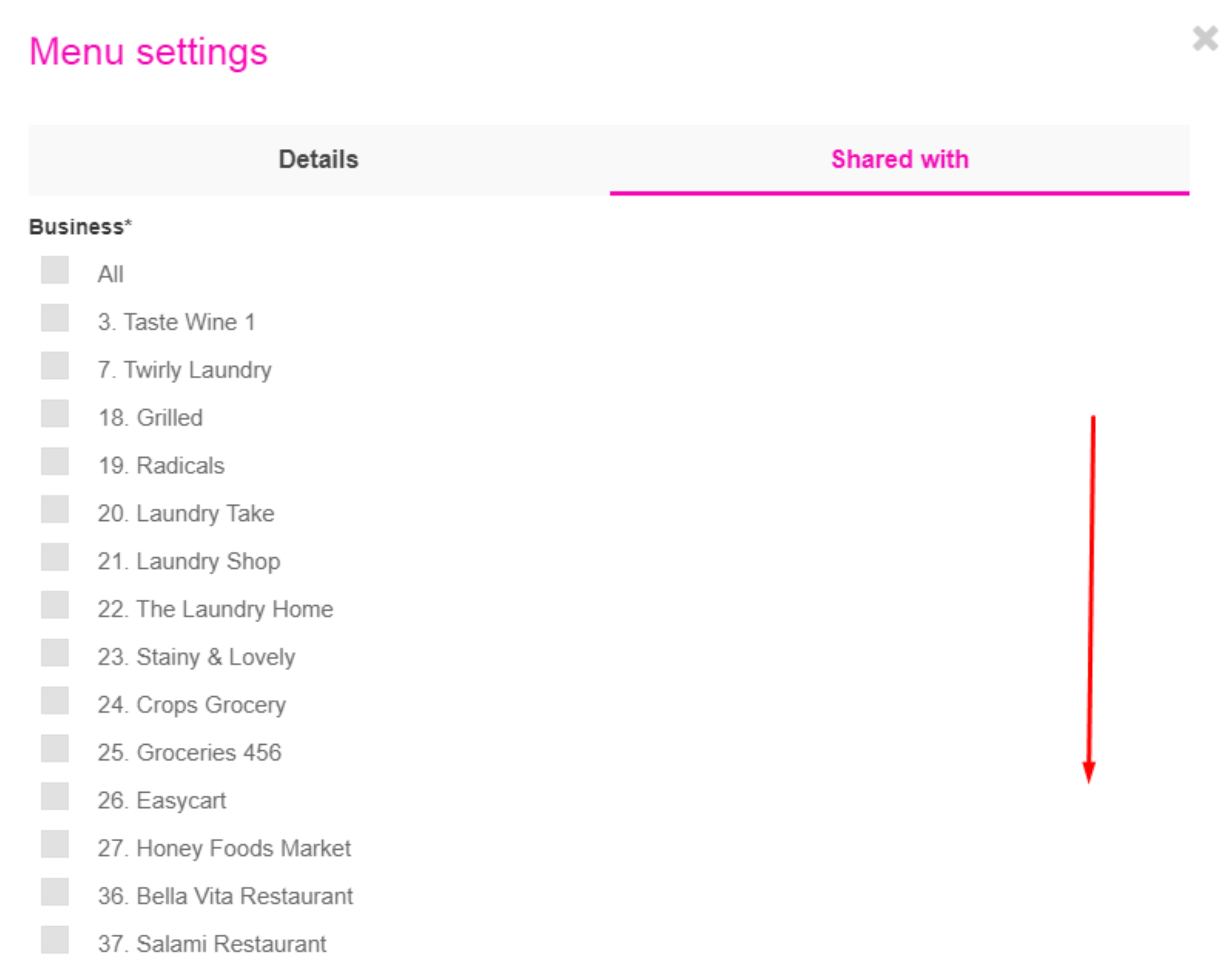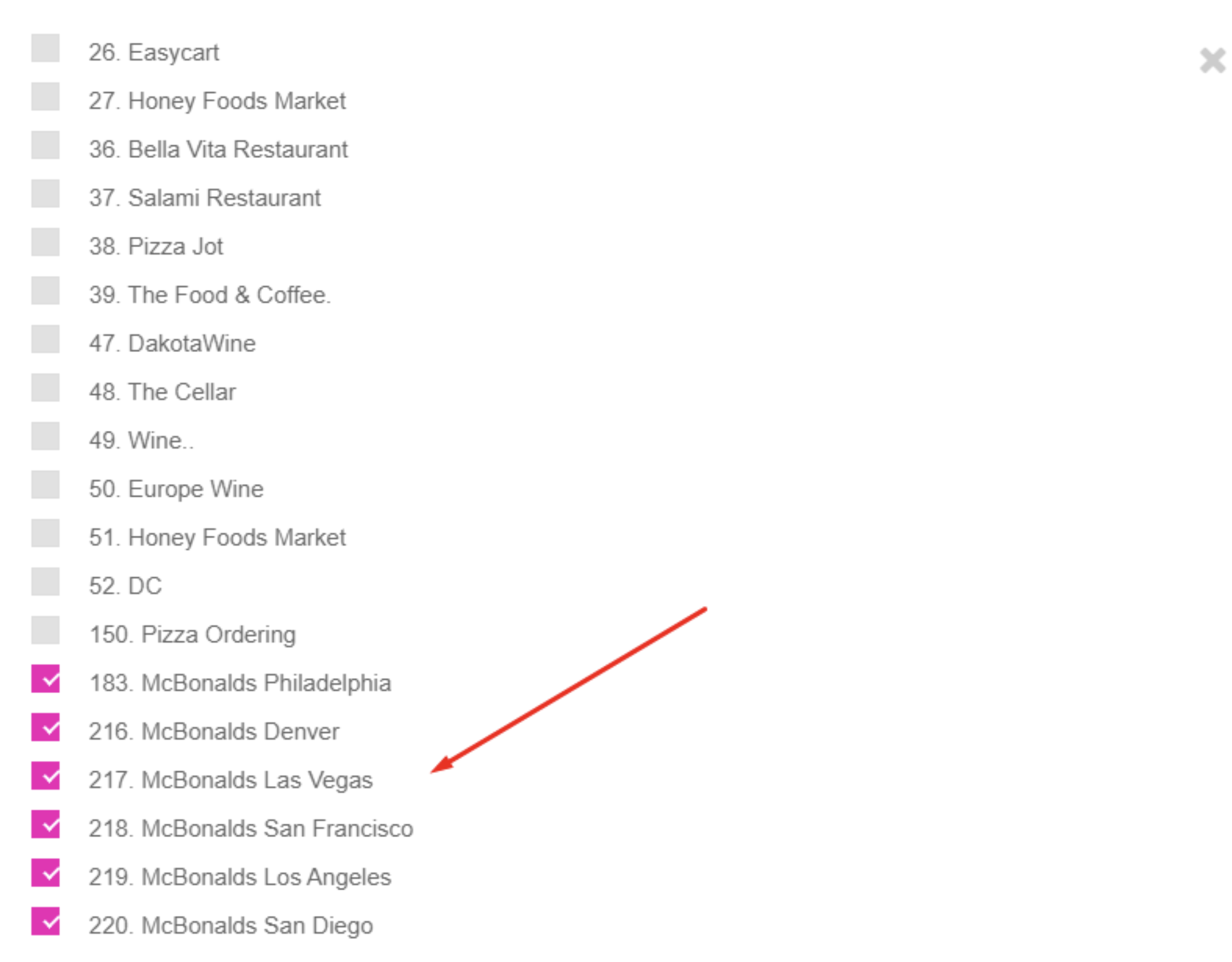 7. Done, now is able to search the franchise stores and see the menu to place orders.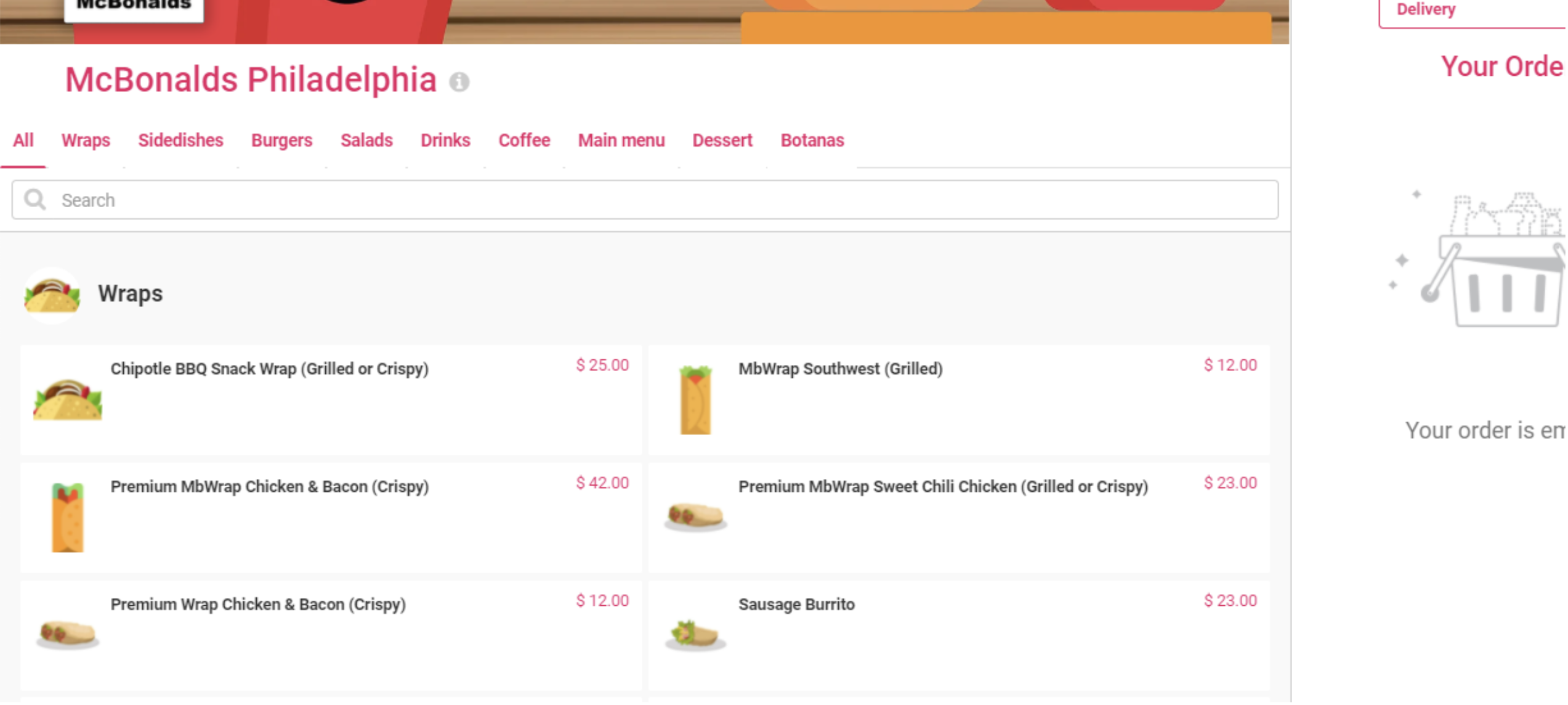 Perfect for franchises.
If you need anything else from your Ordering Team, just let us know
Have a Happy Ordering