Kiosk by Ordering
is one of our newest products with which you can take orders more quickly and easily.
Let your customers place their orders themselves. Increase productivity, sales, and keep a healthy distance.

Placing an Order
Allow your clients to place their orders themselves. They can choose if they want the food to Eat in or Take Out.

They will be able to see the complete menu and select all the different products they want, add them to the cart, and finally, proceed to the check-out.
1.- Select your favorite type of food.
2.- Select all the products you want to purchase.
3.- Proceed to the Check-out.

In the check-out you will see:
1.- How many products you are about to purchase.
2.- The total it will cost.
3.- You will confirm the order to proceed to the payment.

After you're done with your order you will have to place the name of the person who is going to receive the order...

and select your payment. (Cash or Card).

If you selected card payment you will have 3 different options. (Debit, Credit & PayPal).

You will have to follow the instructions to finish your payment.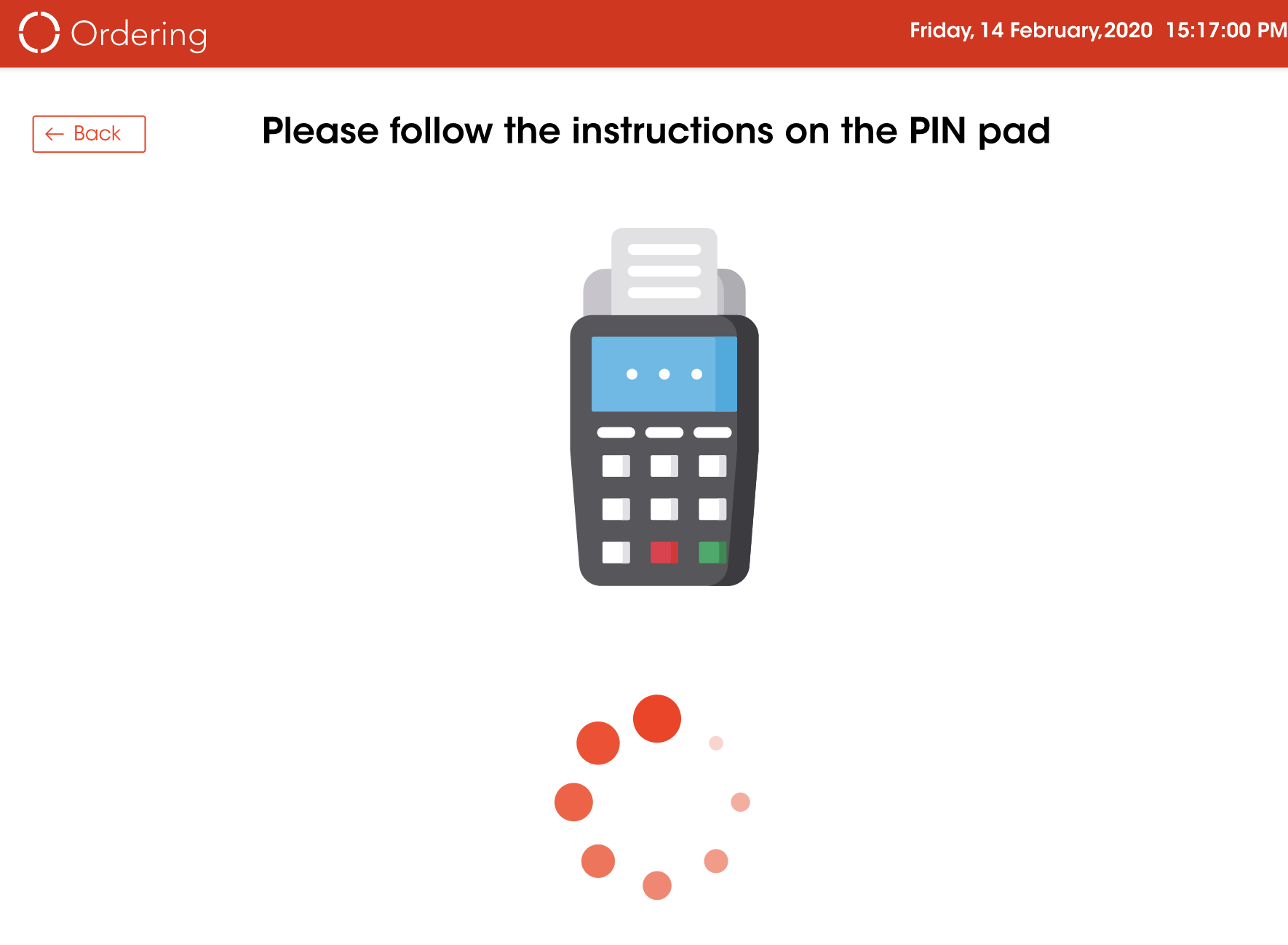 Almost done!
You will get a receipt with the number of your order, to present it in the front counter, and receive your meal.

If there's anything else we can help you with, do not hesitate to contact us.
Keep on improving every day.
Your Ordering team.
www.ordering.co