Avoid fake orders and save lots of money and time.
With the OTP Verification, you make sure that every incoming order in your platform is real.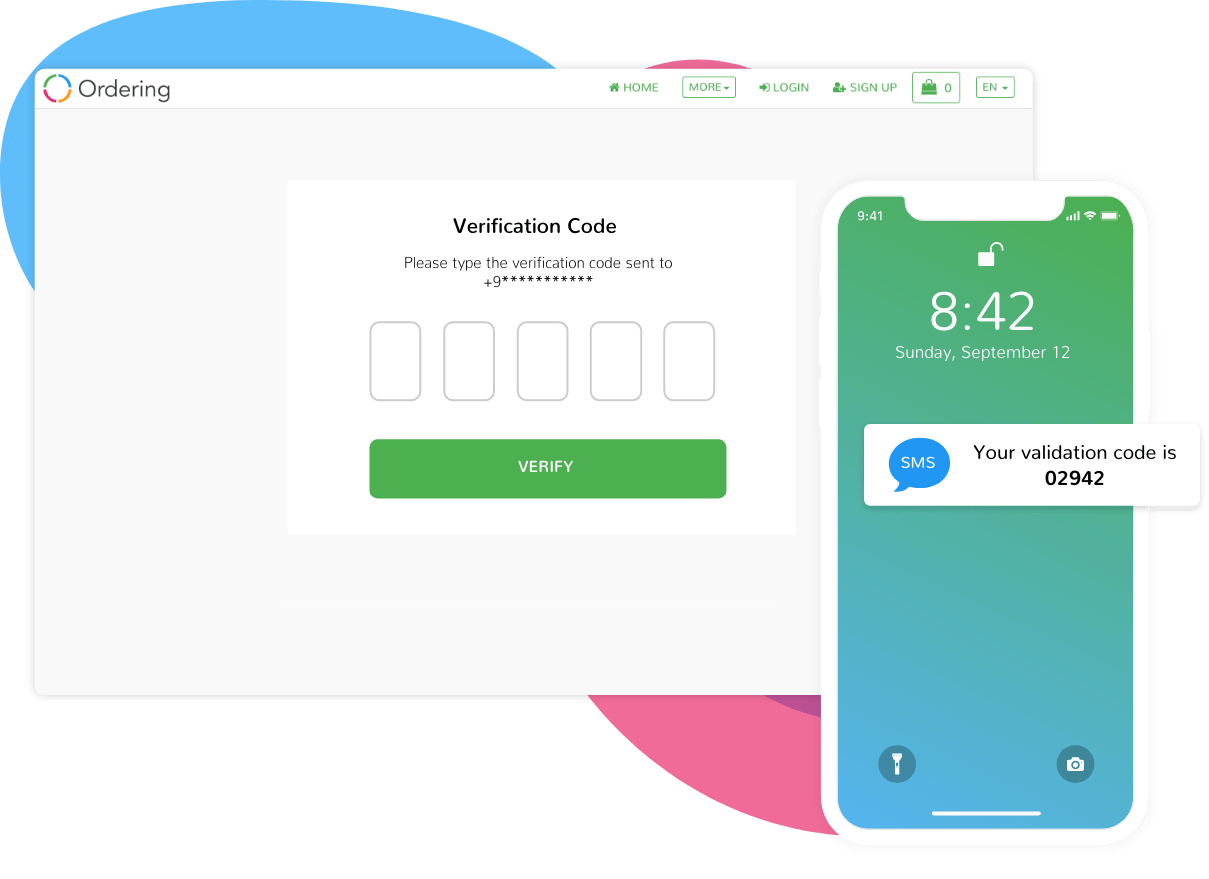 How does this work?
Once your customers are signing up in your platform the system will ask them for a phone number, and then the customer has to put they've got on their phone in the Ordering Editor sign-up form.
If the code matches, then he gets registered, if not, he does not.
Requirements:
Twilio account.

Purchase power-up. (Purchase)

Delivery time:
3-5 Working Days (it requires custom work on your project).
Note: This will only work for new users, if you want to apply this to all the users you have in your project, you'll have to tell them to create a new account and delete the older one.
If you need anything else from your Ordering Team, let us know.
As Always, Happy Ordering.