At the time of uploading your Apps in your Play Store Console, some of the times a few Warnings might come up saying that your app has some deprecated libraries or a plugin is outdated or some other thing that Android has just updated.
If you have any of these warnings in your Play Store Console, don't you worry, these are only warnings, your App won't get affected and your customers, drivers or business owners are still able to download it and use it on their devices.
These are a few warnings you've might notice:
1.-The error shows like this after the app gets processed, normally the same day it gets uploaded.
2.- Here's a warning when you upload your App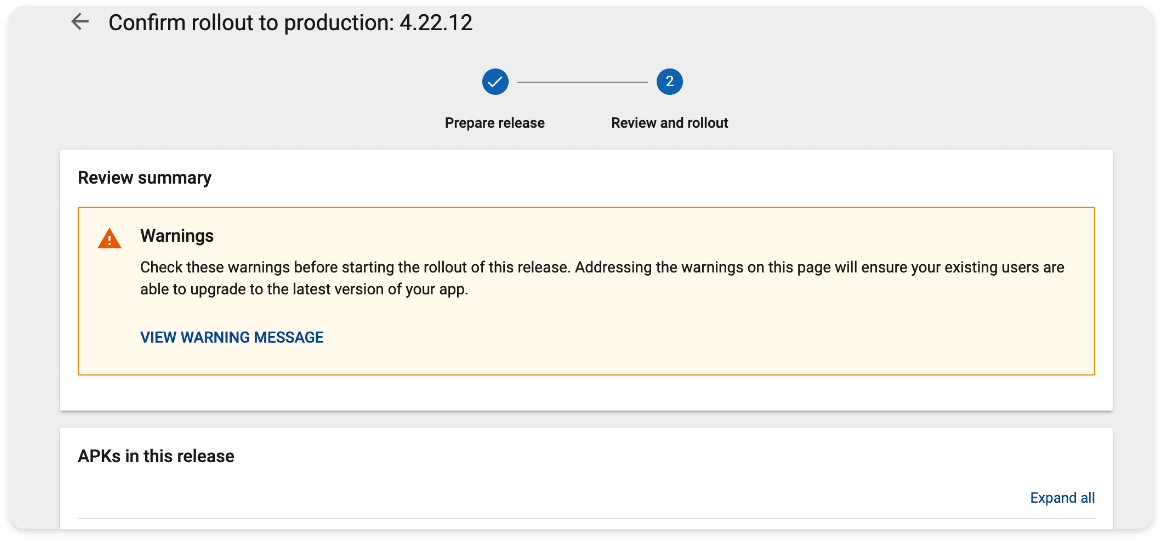 3.- This message is about the size of the app, and about unused code, normal in our app because there is much code prepared in case you want to activate an extension or not. This won't affect your App performance.
These or any new Warnings that might come up as long as you keep uploading Apps in your Play Store, or updating Apps, don't worry about them, at Ordering we are adding the fixes to remove all these warnings just as you are reading this article.
Keep uploading your Apps and working with them those won't get affected by these warnings.
If you need anything else from your Ordering Team, just let us know 👍
Have a Happy Ordering