Every time you make a change in your builder, or launch a new version you need to rebuild your website and apps.
Upgrade Version · Ordering Website
In the Settings section, there's a version field, the first three numbers are for our releases, you can change the last digit to manage your subversions.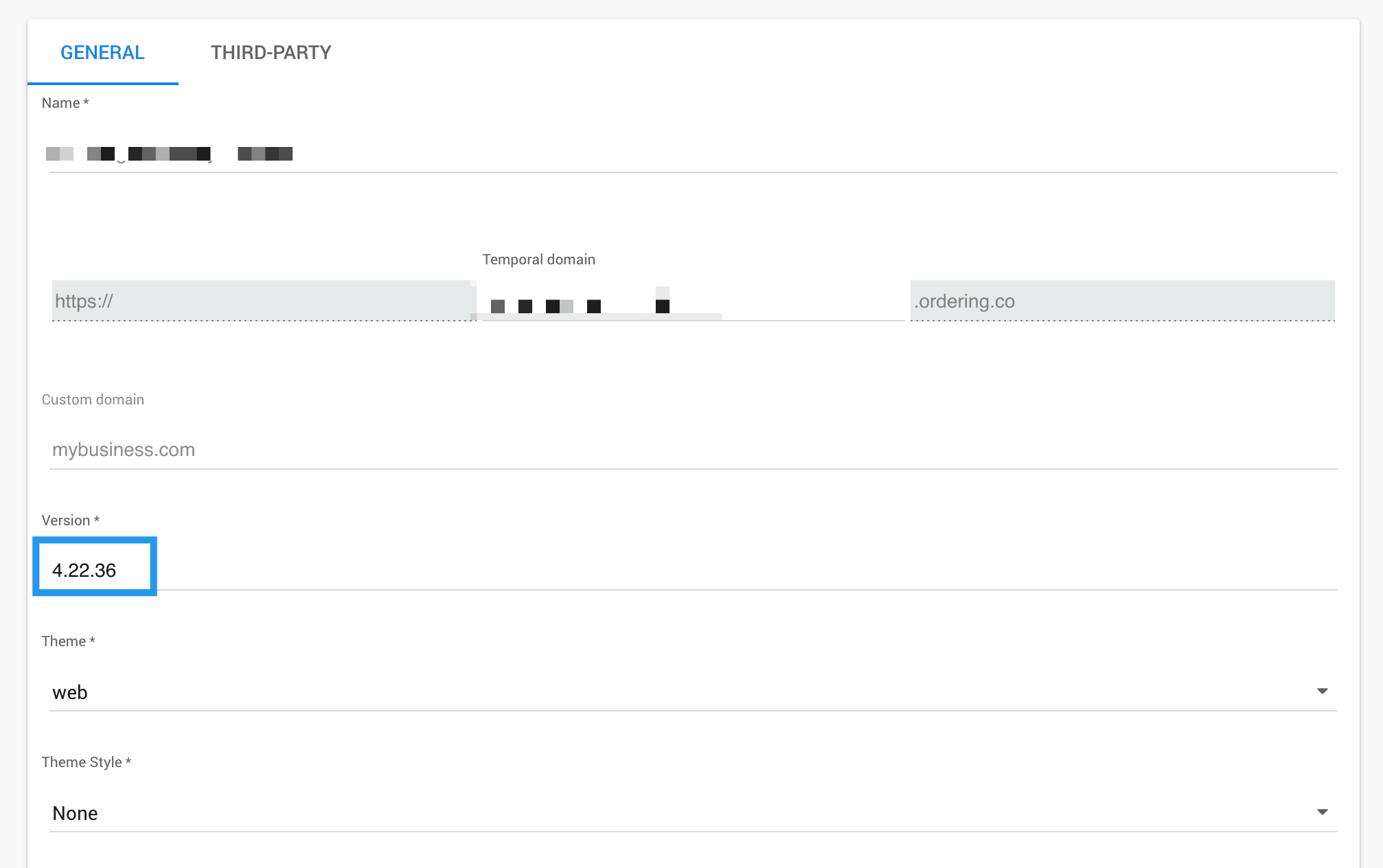 In this area, "Build Version" should be the same as "base Version" or higher if you have created changes to your site.

Click Update in your Builder & Check your Website one more time
Clear your cache & history to see the changes, or see them in an incognito window in case of Website, and for Apps please re-install them according to the newest version in your Builder.
Clear your browser's cache.
Sometimes when you're testing and making changes you might think that something is failing, you must erase cache or open your website in a completely new incognito window.
If you do not erase your cache, you will keep seeing the old version of your website/app.
Solution:
* To erase your cache follow the steps in this video: https://d.pr/v/Cwaxed
* To open in a new incognito window you should close all the previous private browser windows and open a new one.
Also for your customers if they don't see the updates advise to clear the cache.
You have to do this each time you do any updates in your App or Website because you are putting brand new information on it, therefore, you need to create a new Build (update).
Learn to Build your website here →
In your apps, when you see this message ↓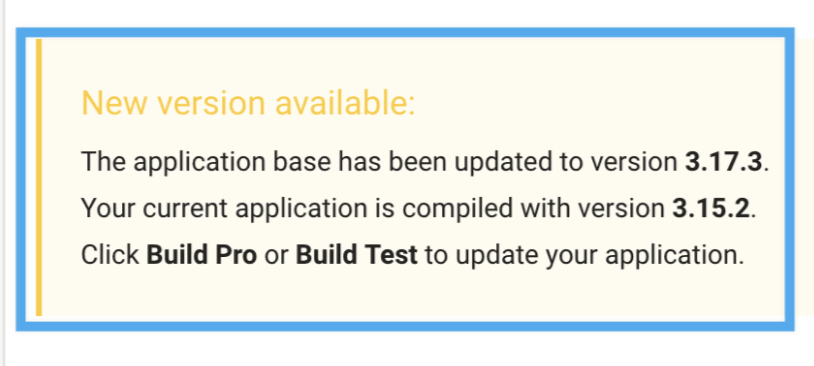 you need to update the version from the settings of your Apps to the current application base version which appears in the message after you updated the version of your app, you only need to build your app as usual. You can learn how to do this in the next article.
For the Apps, you have to re-upload them in the Stores in order for you and all your customers to see the changes.

Here you can learn to upload the APK (Android).
Here you can learn to upload the IPA (iOS).