If you are having trouble with your Ordering Builder, don't worry, we got you covered, check out the following issues, and fixes on them.
My log is saying there's an issue with the certificate.
When there are issues in your log, make sure that you've done the following points correctly.
◎ Inside your Apple Developer account;
You must Enable Push Notifications on Proviosing Profile Certificates.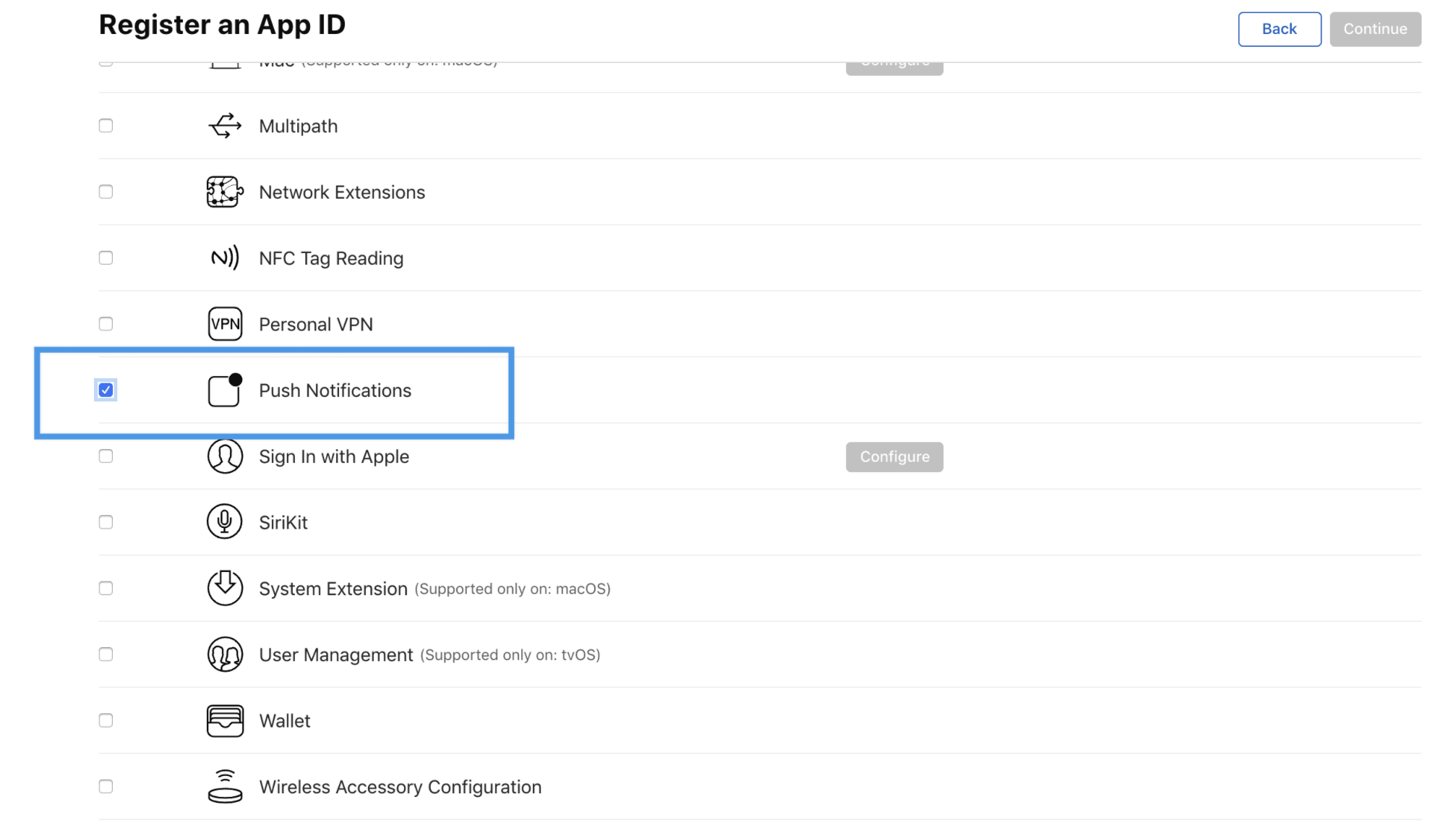 ◎ Max amount of characters for the bundle ID;
If you are getting an error regarding the bundle ID, or even before you do, check out this issue, you have to make sure the bundle ID is not something like "com.myamazingbundleidformyapp.orderingappiosandandroidapp" this will affect your Apps.
Make it like 15 character maximum, like "com.ordering.app", this will allow you to build the app without issues.


◎ Do not click Multiple Times on the buttons inside the Builder;
Make sure that you are clicking one button at a time, if you start clicking at every button at the same time the technology in the builder will get overloaded and the build will fail.


◎ Add your certificates in the "App Keys" section inside your builder;
Those are mandatory either if you want to TEST, Build PRO IPA or APK files, or even send them to the STOREs, make sure you have everything set up and start building your apps easily.