1st Step
Once you are logged in as super admin in your Ordering Editor inside the "My Stores" section at the top header, this screen will show, here you'll find all of your businesses available and at the end is a button saying "Add Business", click on it.




2nd Step
Fill up your business information.
In this pop up you'll find a few fields of specific information about your business, after filling out this form you are going to start setting up your products, menus, delivery zones and more.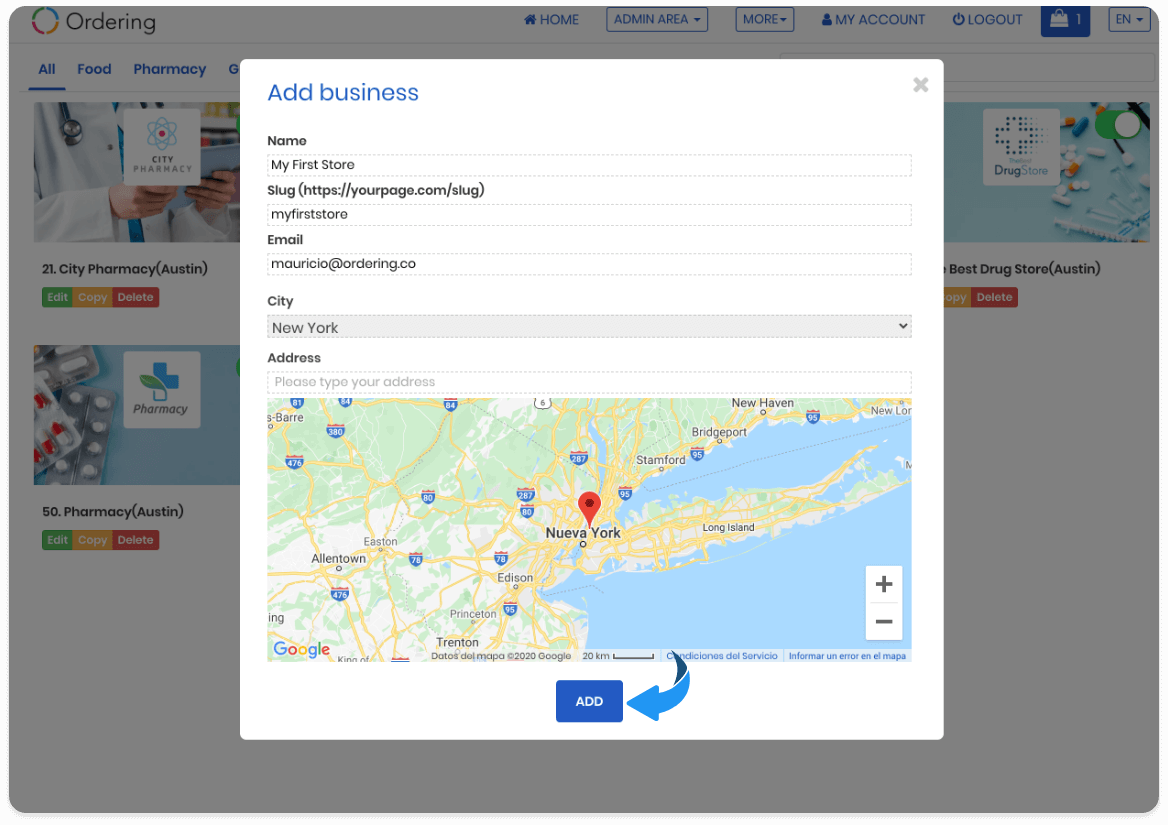 3rd Step
Add your first category, as you can see in the following image, below your title the category field is showing, put the name of your first category and then click "+".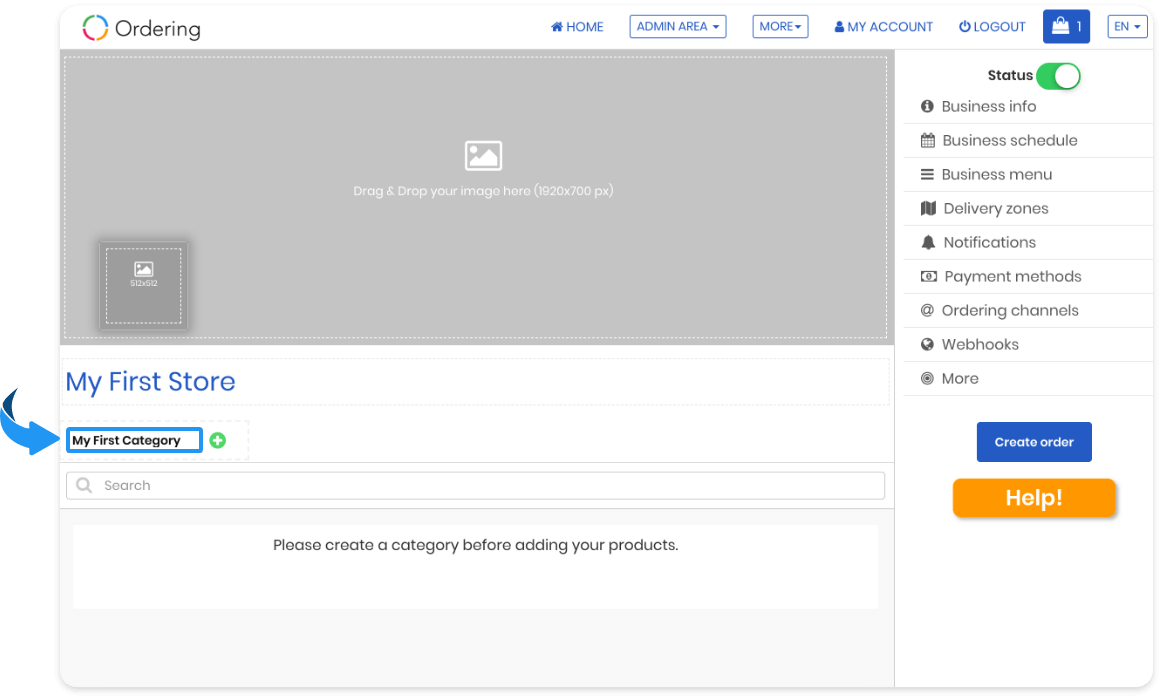 4th Step
After you've created the category a few fields to create a product will show, add your first product, name it, set a price, put a description if you need and click "+ add".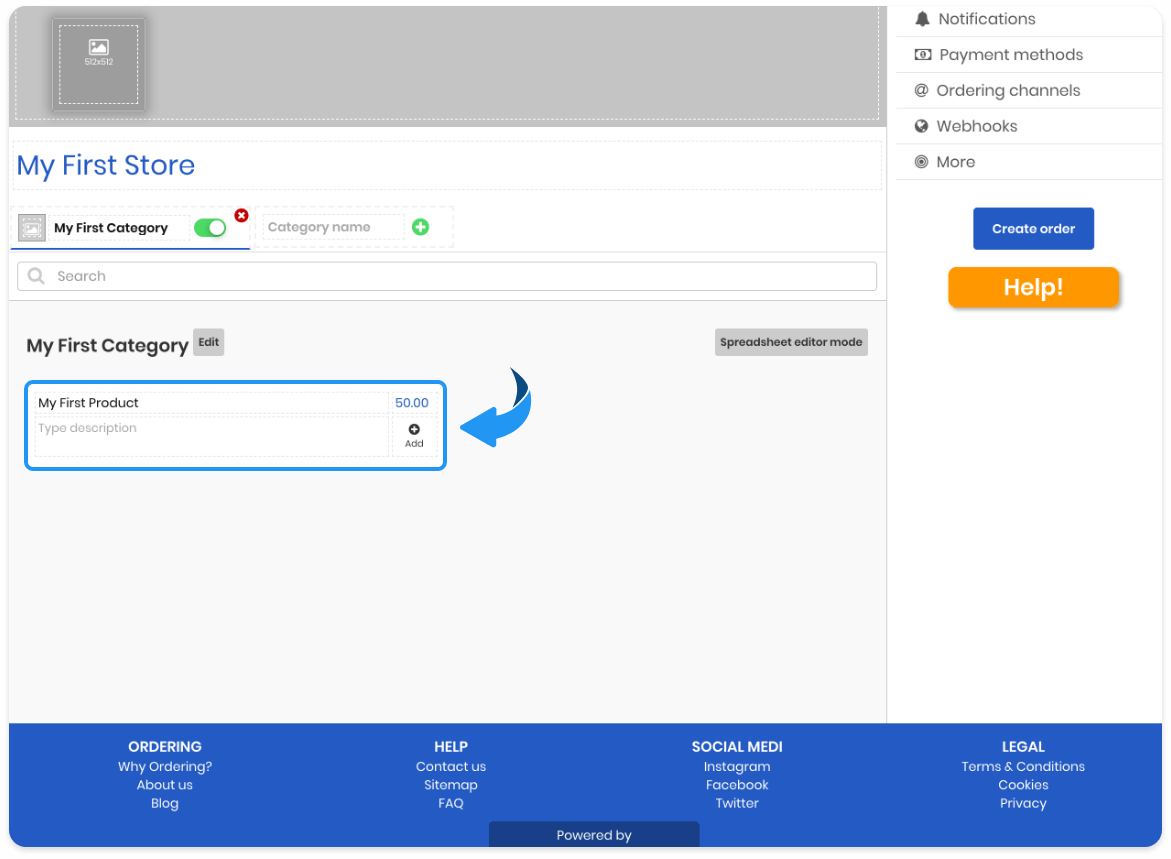 5th Step
Create as many products as you need to get your business started, once that's done, continue to create a business menu, these business menus are very important to show all of your products to the customers.
Click Business Menu > Put a name to your new Menu > Add Products and click Add.
Some businesses add a few of these menus when they sell a certain product after 2:00pm or even open after a certain hour of the day.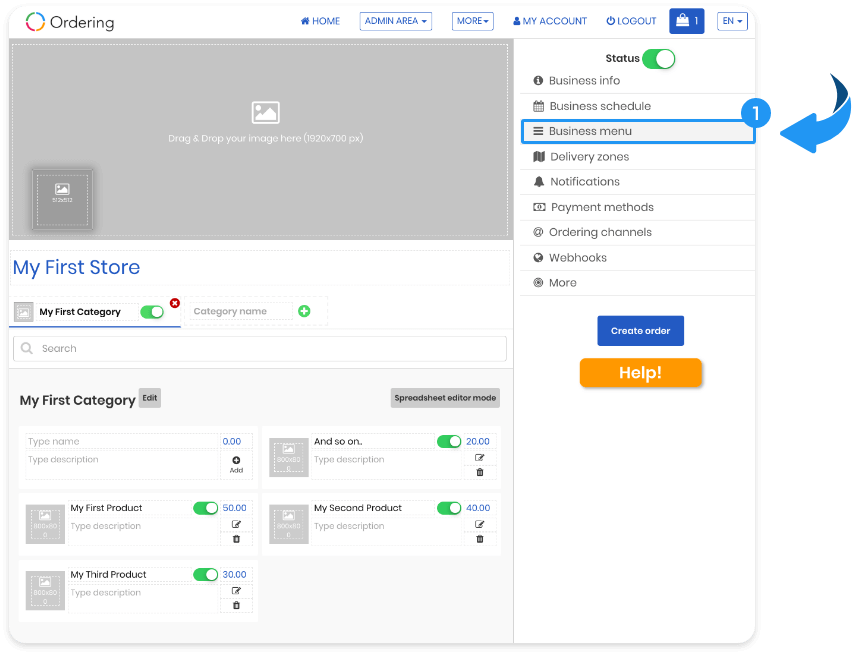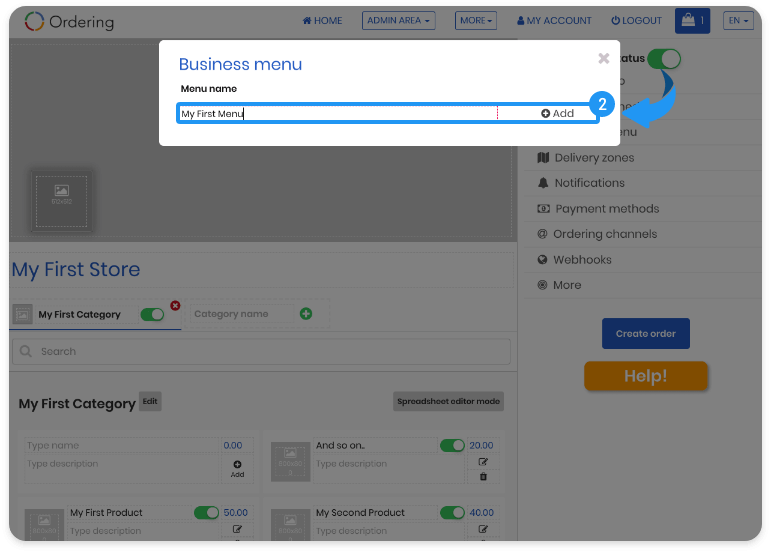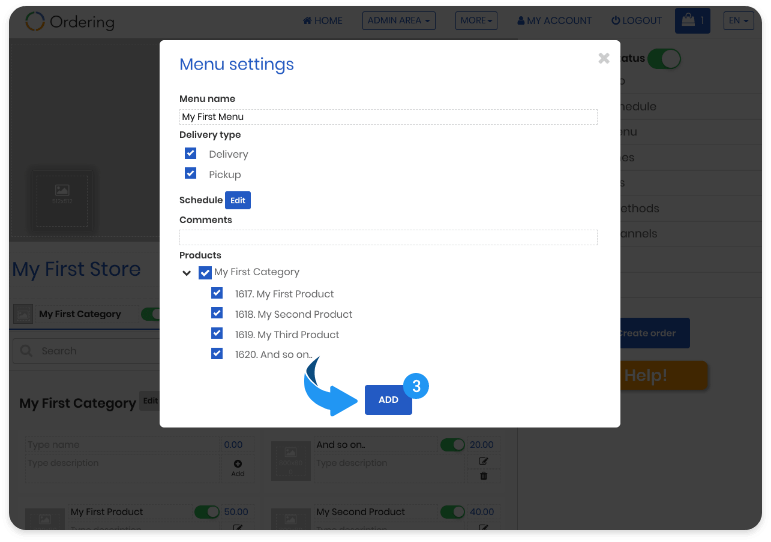 6th Step
Create a Delivery Zone for the business to show when a customer is inside your coverage area.
This step if an important one, even if your business is only for pickup, you'll have to draw the Area with Polygon or Circle, make sure to draw it correctly according to your business.
Click "Delivery Zones" > Name your Zone and set a "Min" minimum amount for delivery and "Price" which is the price of this delivery zone. → Draw your delivery zone, click on different points of your map until the polygon is completed, or select circle at the Type.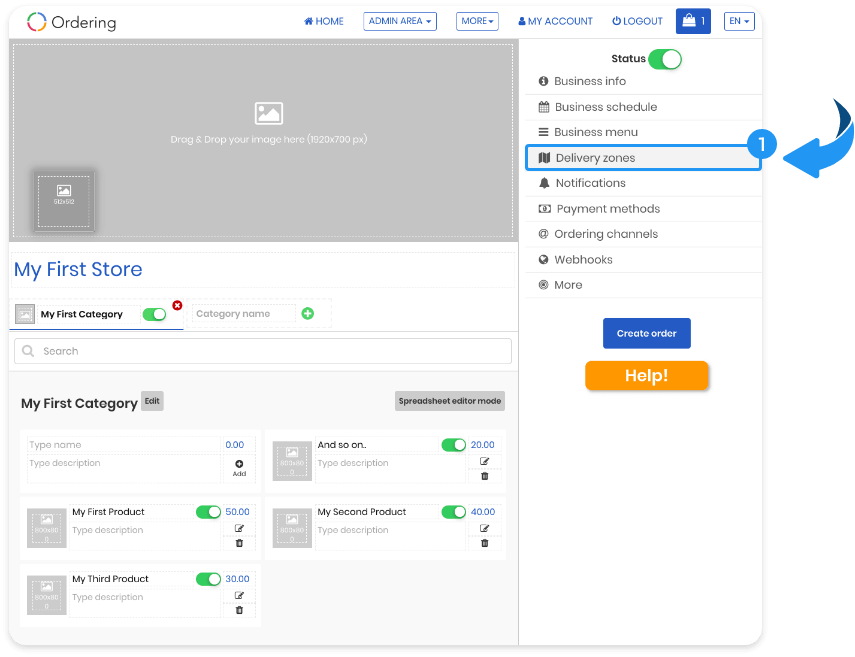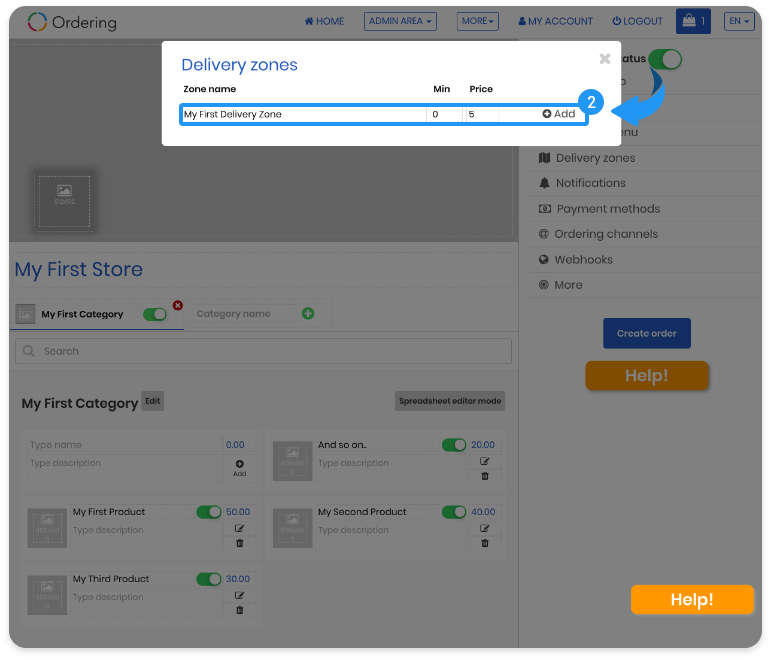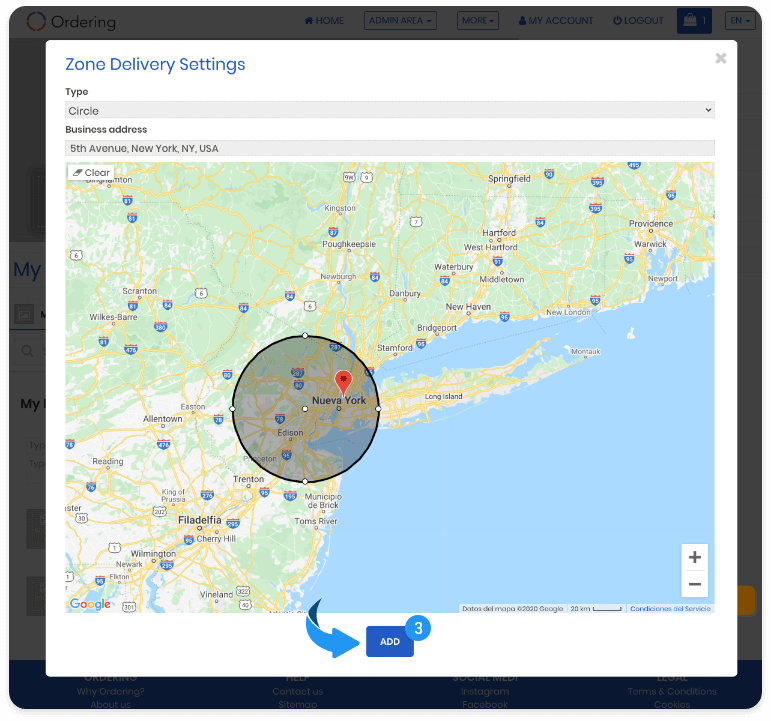 7th Step
Click on Payment Method, a few options of payment gateways will show, you can start by selecting only one for testing, however, if you already have PayPal or Stripe which are already integrated on your Ordering Solution, you'll have to set them up.
If you need a payment gateway that is not on this list, you'll have to ask for a quote in order to know how long and how much it'll take to be integrated into your installation.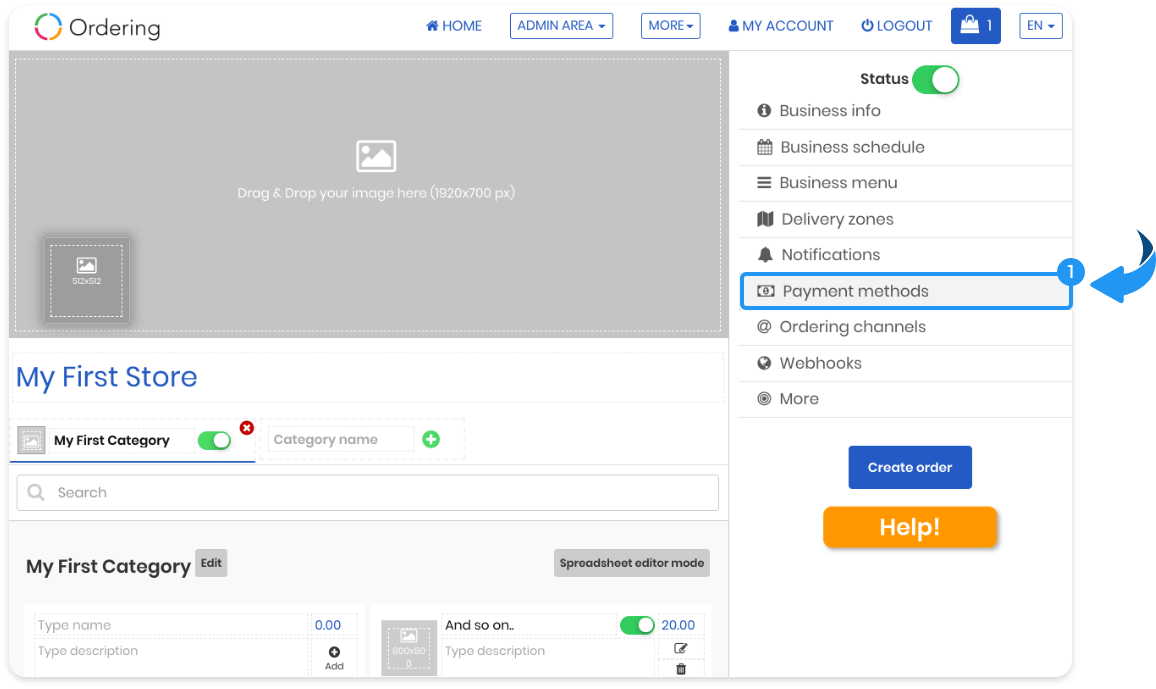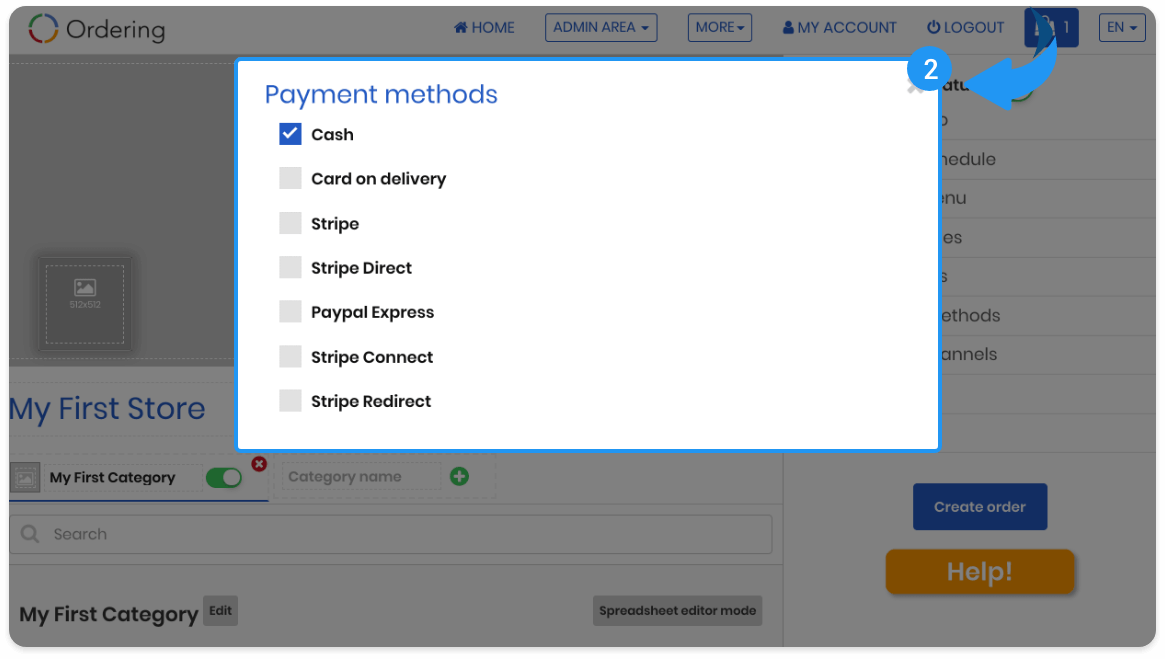 That's It
Now just go in your Home Page, look for stores according to the delivery zone of your brand new business and see the results.
If you need anything else from your Ordering Team, just let us know
Have a Happy Ordering