Sometimes, it is necessary to let us manage your account to publish your apps, and we know that share your personal password is not always the best option.
Here you will learn how to add a user as an administrator on the Google Play Console and in App Store Connect.
Google Play Console
Enter https://play.google.com/apps/publish/ log in with your account and then, go to Users & permissions

In this page, go Invite new users

In this page, add us with the next email: support@ordering.co
Set access expiry date: You can select if there is an expiration date (we recommend that give us access for 3 months) or you can left uncheck this option to let the invitation always active.

Scroll down the page and in Permissions, select Account and permissions and choose the Admin access.
After that, you can send the invitation. You can follow the steps provided in the image.
Note: We require the Administrator role to have access to modify your apps without restrictions.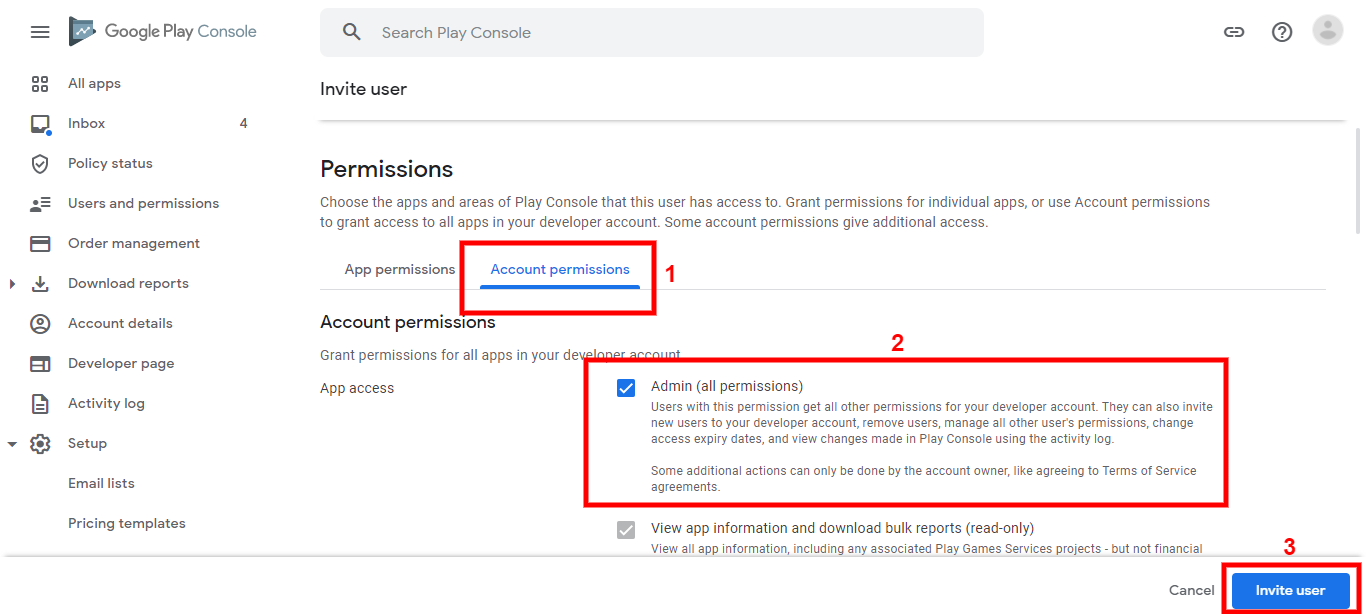 The invitation will be sent to our email. Please inform us about this, so we can accept the invitation in less than 24 hours.
NOTE 1: don't add us on weekends, the invitation could expire before we accept it
NOTE 2: Please after you send us the invitation, send us an email with your Google or Apple account name, if you don't send us that information and the name is not clearly related to your project or your name, we will not know from which customer is the invitation.