What's this? (Overview)
The Revised Payment Services Directive (PSD2 starts on September 14, 2019, in Europe, this applies to all online transactions to regulate payment services and payment service providers through the European Union and European Economic Area)
Strong Customer Authentication (SCA)
This is a new European regulatory requirement to reduce online frauds in transactions and of course, make the online ordering experience a safe one.
The SCA took effect on September 14, for this you'll need an authentication into your checkout process (just before paying with Stripe) this is called "authenticate" which essentially show the customers a 3DS (3D Secure) flow, they'll need to identify themselves before completing the purchase.

How Ordering will help you get ready for PSD2
We've integrated the SCA-ready according to Stripe guidelines and APIs, this means that all your stripe payment gateways that you currently might have with Ordering Website & Ordering Apps are going to be added in just a few clicks.
How? Follow the next steps.
Activate the box in your Ordering Builder that says Stripe SCA

Update to save changes

Rebuild with the latest version
For Website: Be sure to clear cache or look on the incognito window to see the changes when you build your website in the latest version.
For Apps: Update the Apps in the Play Store & Upload to AppStore
After you've done this, every time when a customer wants to pay using the Stripe payment gateways, a pop up will show,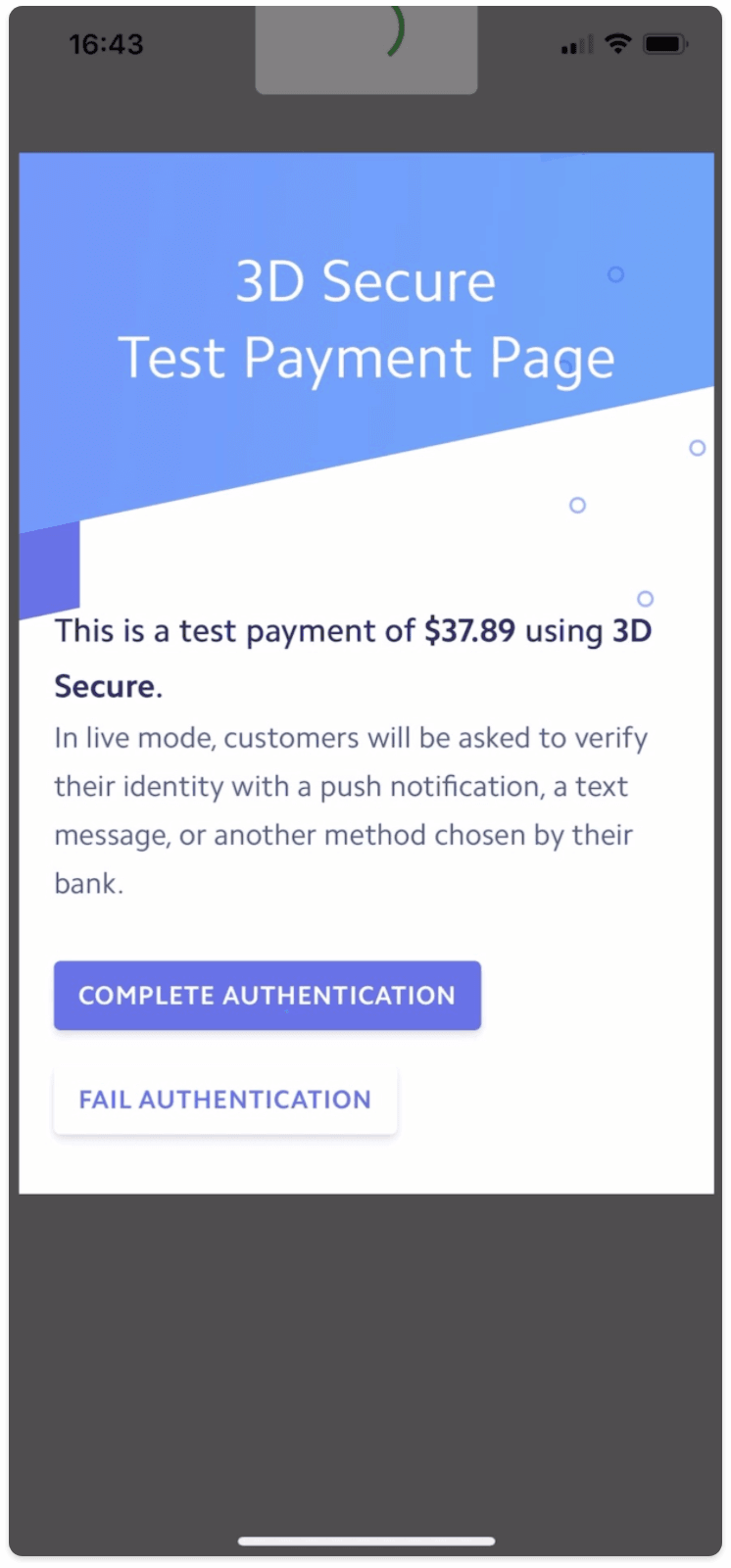 The popup will look very similar to this but for real order
This is working for Stripe, Stripe Direct & Stripe Connect
That is it, be safe in Europe and add this regulatory that is mandatory in the European Union, covering places such as; Austria, Belgium, Bulgaria, Croatia, Republic of Cyprus, Czech Republic, Denmark, Estonia, Finland, France, Germany, Greece, Hungary, Iceland, Ireland, Italy, Latvia, Liechtenstein, Lithuania, Luxembourg, Malta, Monaco, Netherlands, Norway, Poland, Portugal, Romania, Slovakia, Slovenia, Spain, Sweden, and the UK.



If you need anything else from your Ordering Team, just let us know
Have a Happy Ordering