When your apps are ready, you can download your apps from the Builder to test or to upload them on the stores.
First, go to your builder. and log in with your super admin credentials.
Select the app you want to download.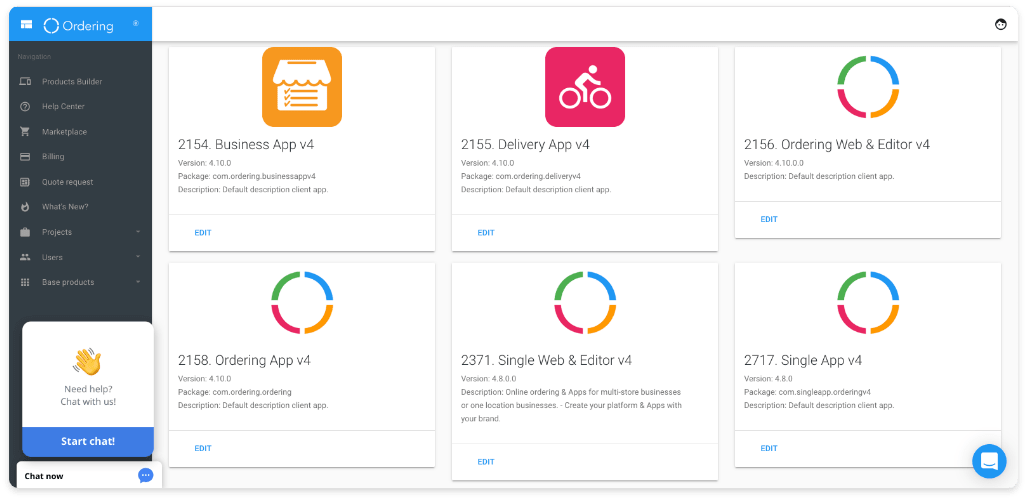 Click on Build, then Build apps.
If your apps are ready you will see a screen like the one below.
If you are going to test, click the Build Test button, and when finish loading, scan the QR code from your phone.
If you are going to upload to the stores, click the Build Pro button and download it from the button below the QR code.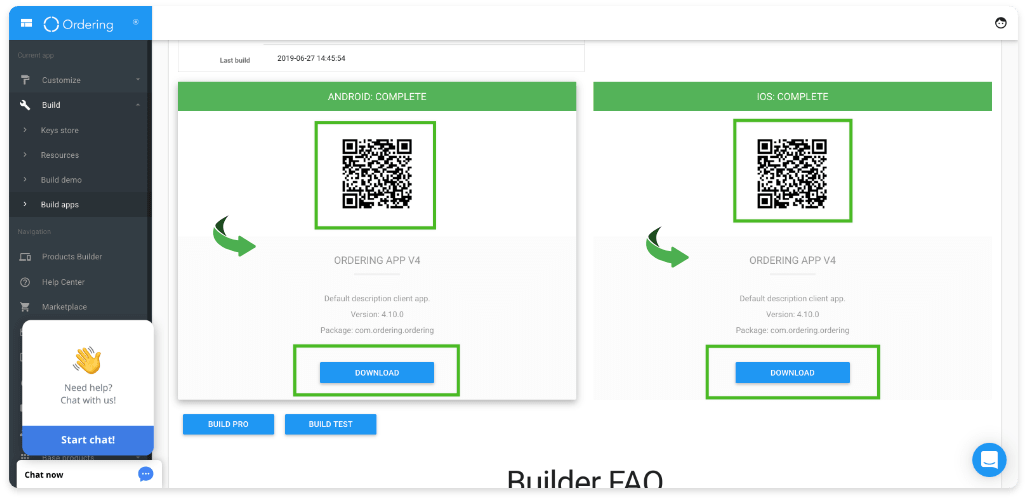 If you need anything else from your Ordering Team, just let us know 👍
Have a Happy Ordering