Are you ready to get your Ordering Website anywhere? Ready to make more sales and profit? let me show you how to integrate your Website anywhere in this article, I am sure it'll help you to get more sales and some marketing strategies.
Get in the Known
First, you have to get in your Ordering Editor & Login as Superadmin to get access in Ordering Channels.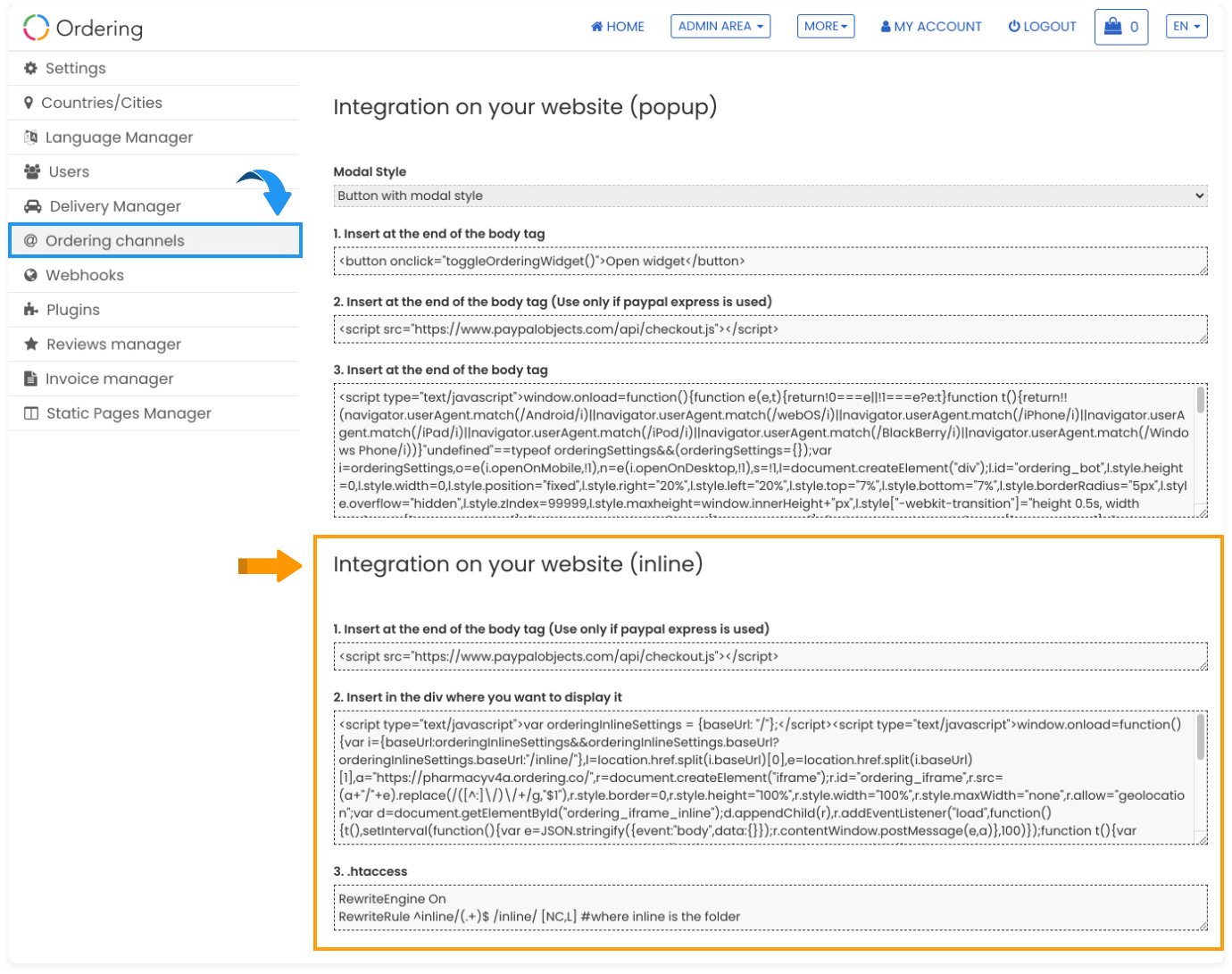 After you get in this part of the Ordering Editor, you have to grab the Code that is in Integration on your website (inline) in the #2 option, after you get it you can embed that code anywhere, just be sure where you are putting it is JS supportable.
For example, on WordPress, there is an option called RAW JS where you just put the code and it'll automatically show it on the front end.

This is the way it looks on the front-end (This is only an example)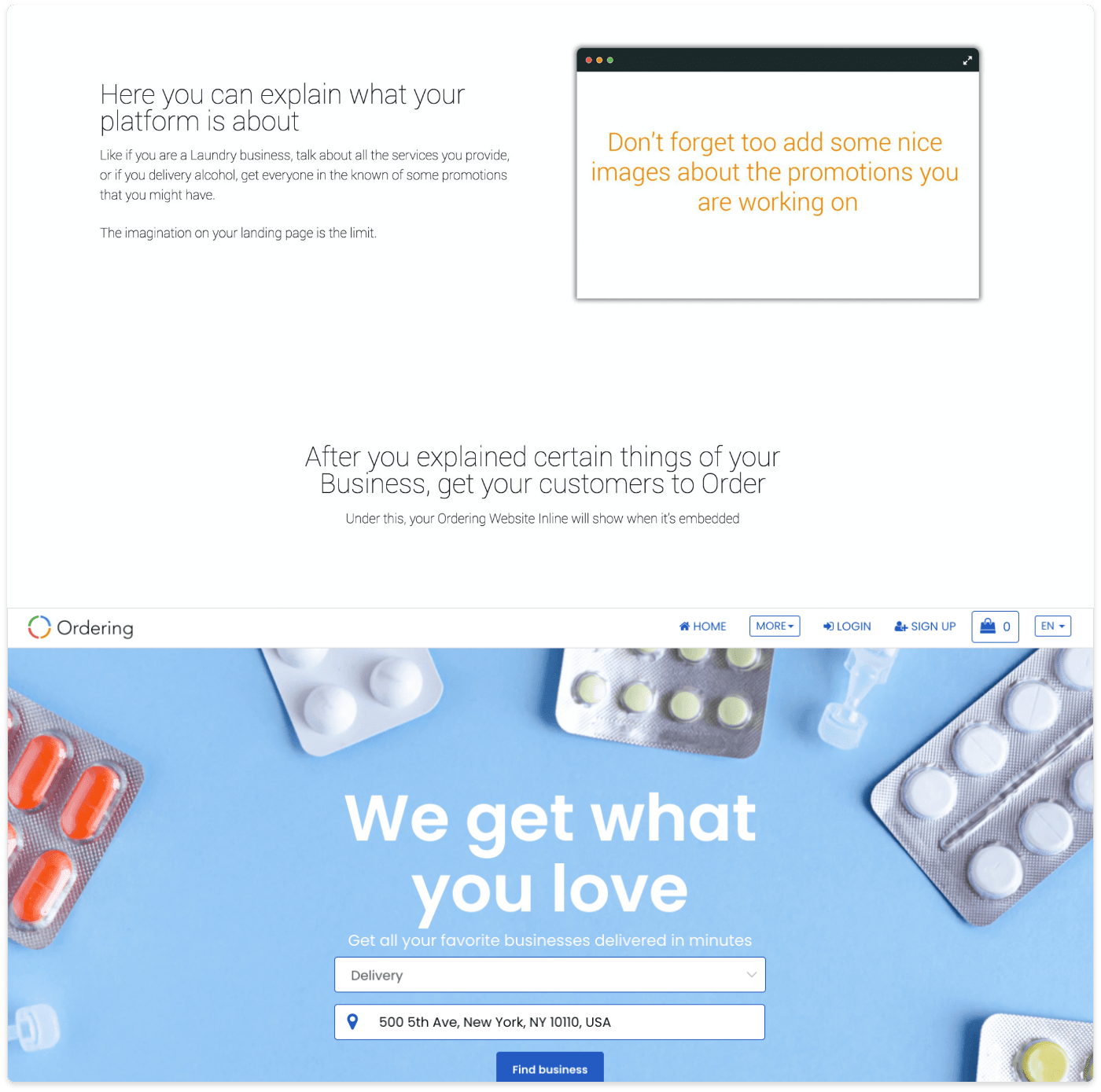 Whether this is on WordPress, Facebook or anywhere you need it, be sure that you have fun and improve the sales of your Business 😎

I really hope this was helpful for you
Have a great day!