Manage your store from the palm of your hand. Work orders, see the performance, edit store products all with one app from anywhere you are.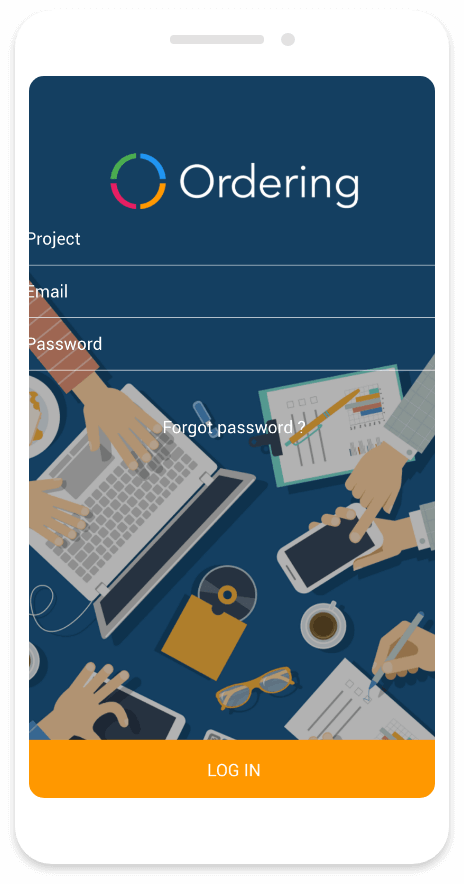 My Orders
Once logged in, you will see the current orders you have pending, in progress, and completed.
From here you can manage each order.
Here you see the Sidebar Menu, Refresh Orders button & Search Order button.
Order Details
When you choose an order, you will see who its by, delivery information, the items, etc. etc.
You can choose:
"Accept-" Once accepted, the customer will be notified of his order acceptance.
"Rejected-" Decline the order, the customer will be informed.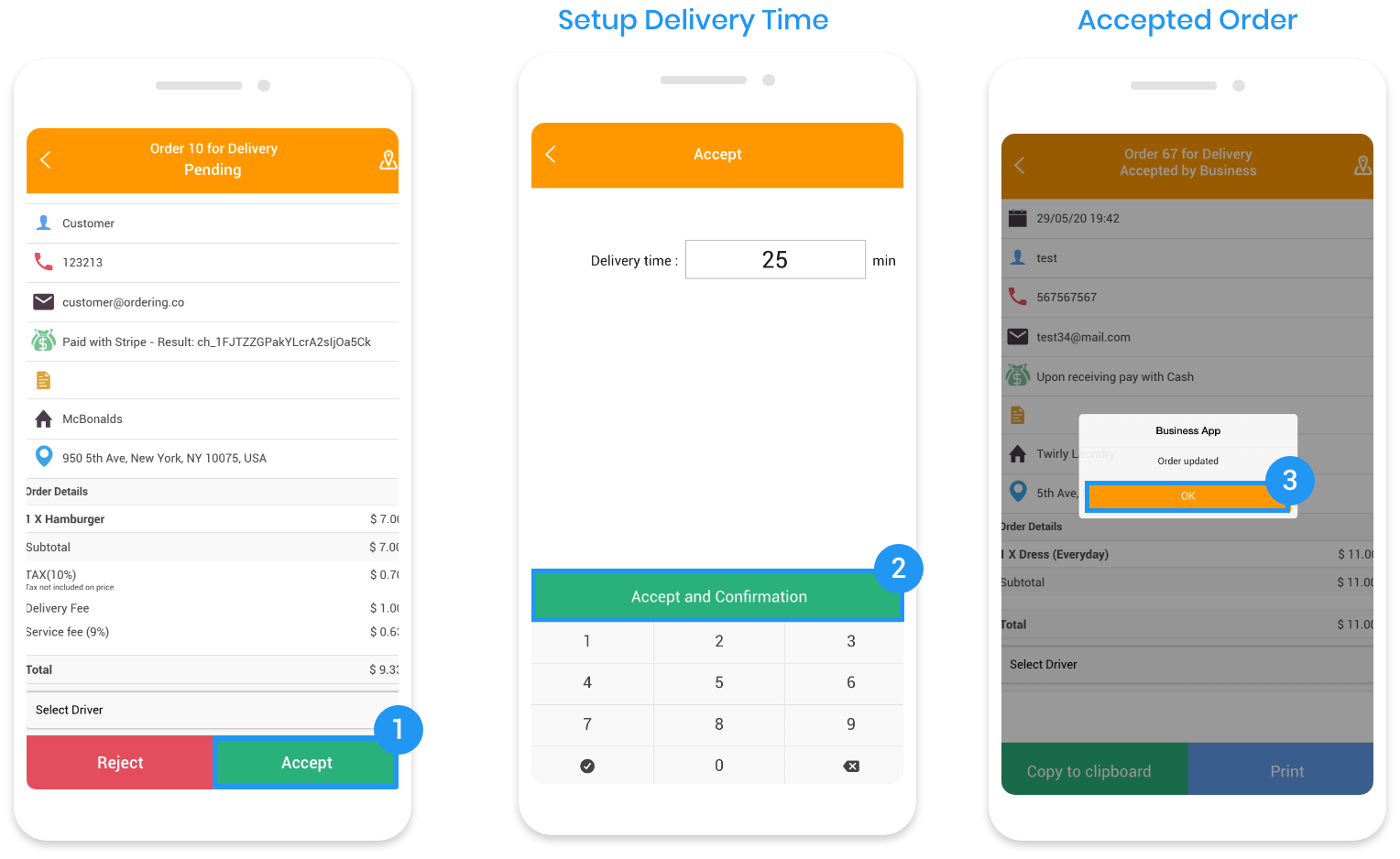 Select the driver, they will get a "notification push" saying that there is a pending delivery on Delivery App.

Print Option
Connect your printer to your network so that the orders can be printed.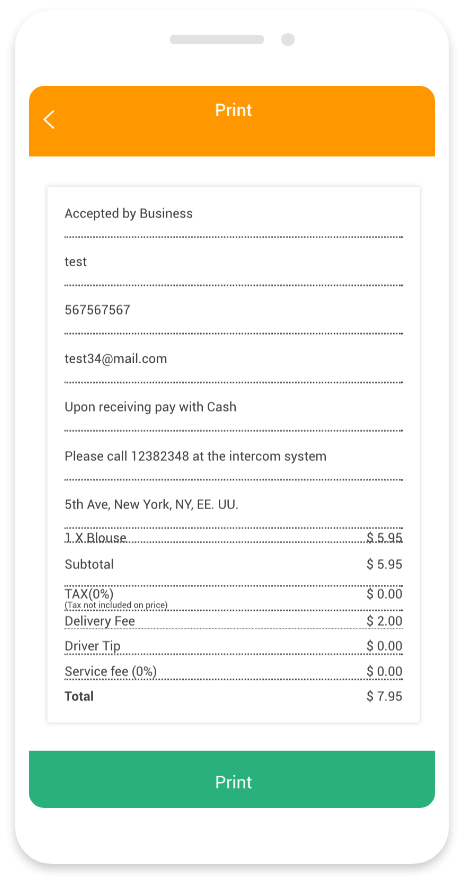 Reject Order
When you reject an order you will be given the option to send a notification about why the order has been rejected, also, you have the option to call the customer.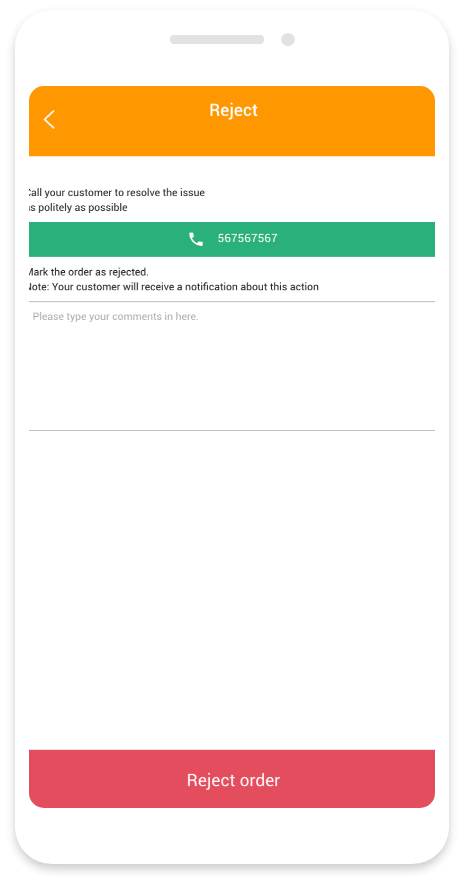 Sidebar
On the top left of your app, you will find the sidebar menu which will show a few options which will totally help you improve the performance of your business in just a few tabs.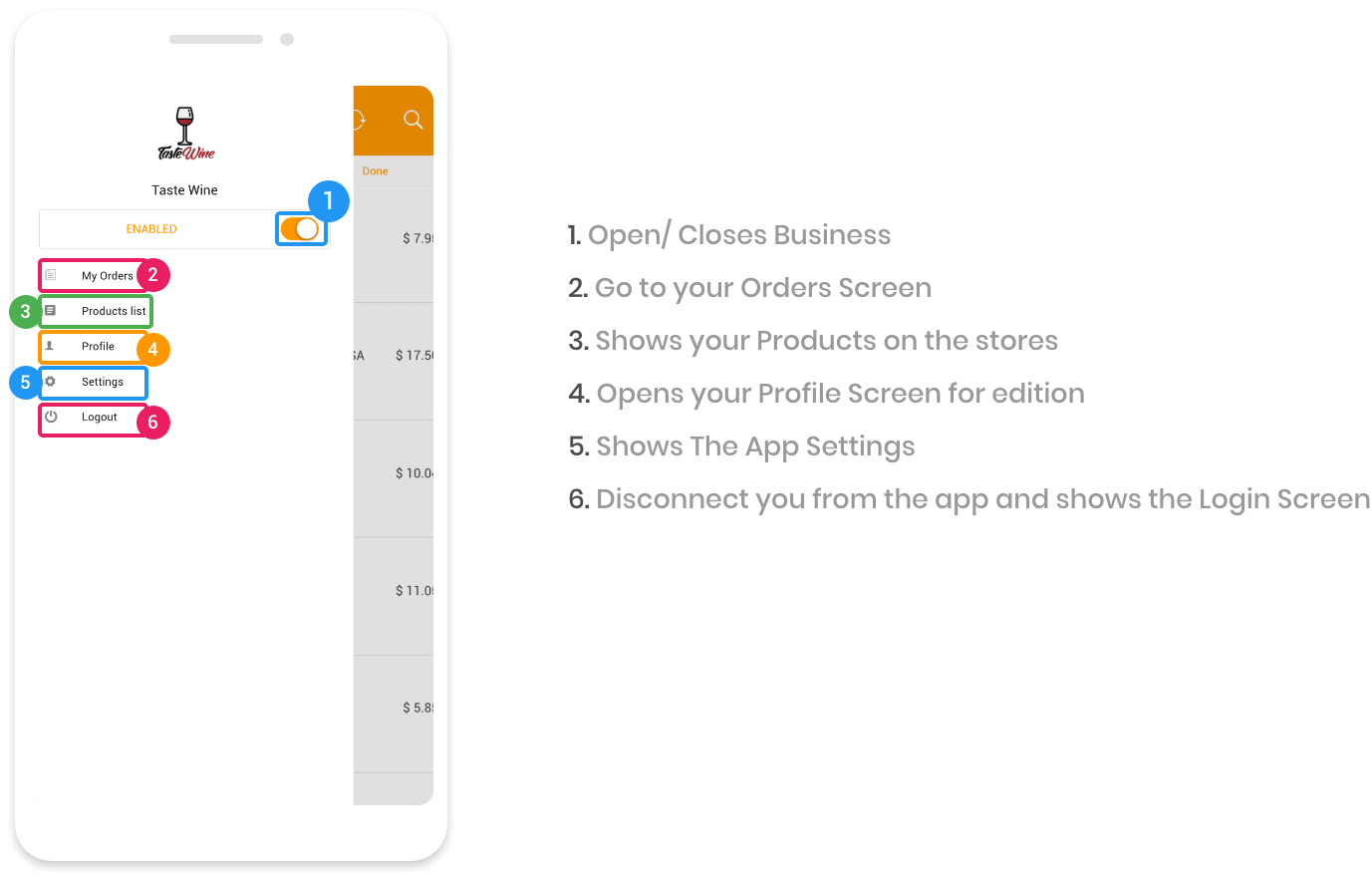 Product
Manage products you can enable/disable, add, edit, delete.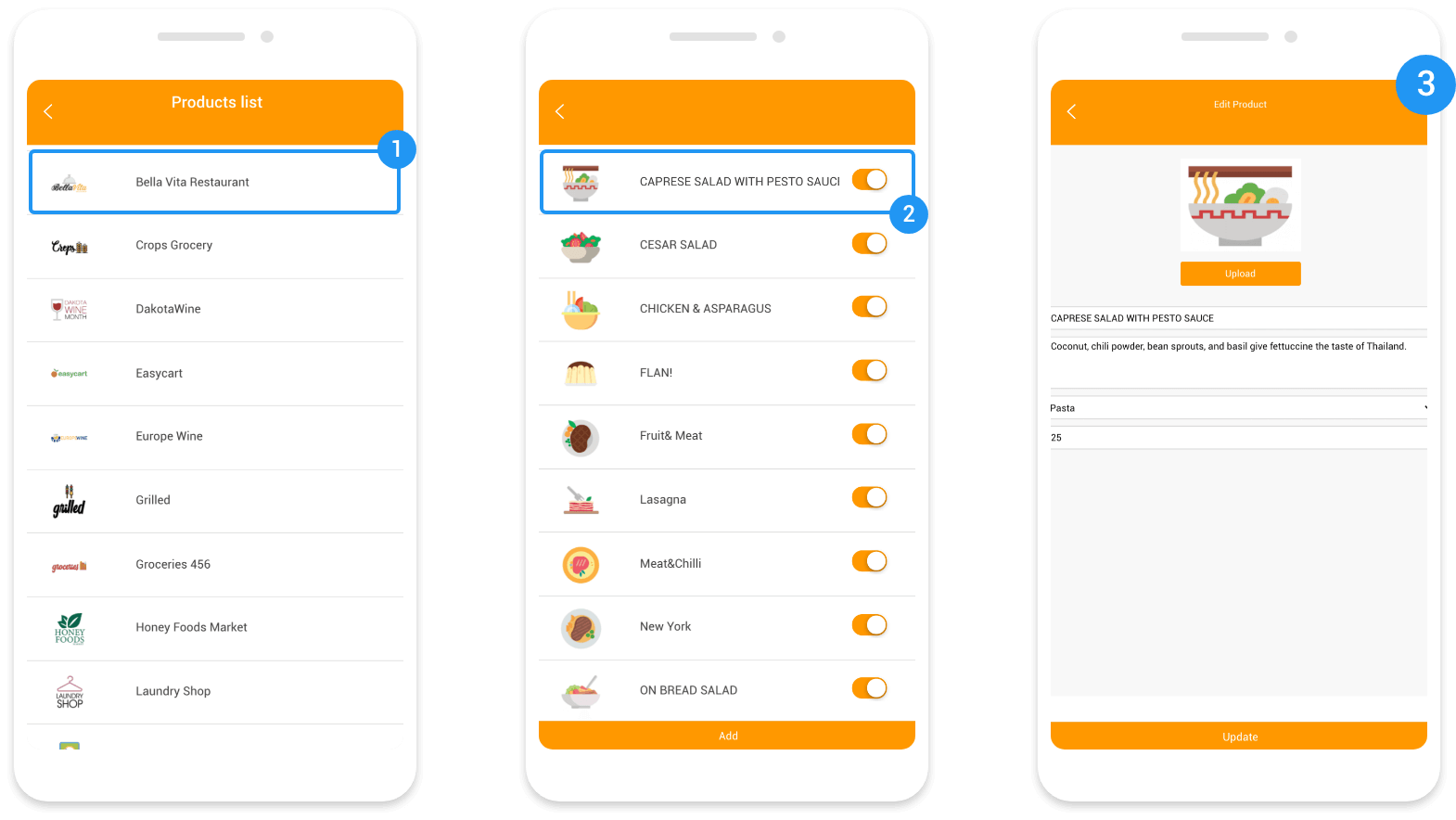 Settings
On this Screen, you will find basic settings set up for the Business App:
-Notifications
-Language
-Currency Position
-Time Format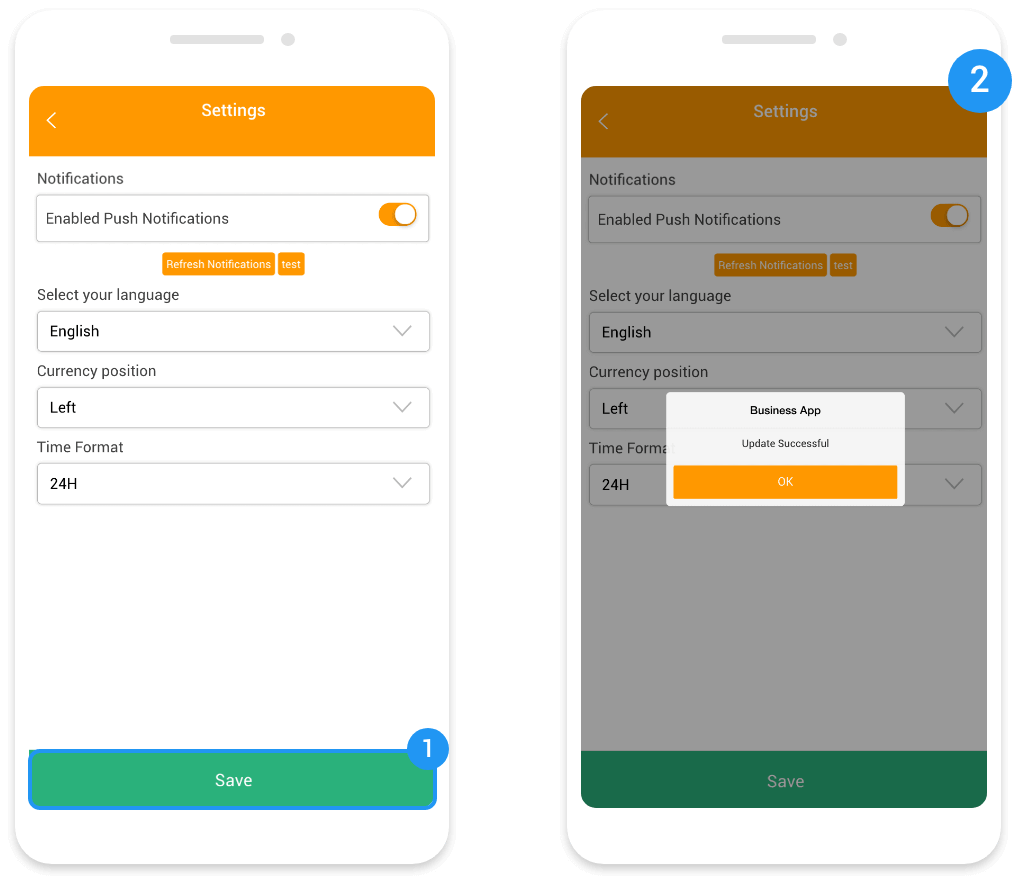 Edit Account
Change the password and close the business down for the day.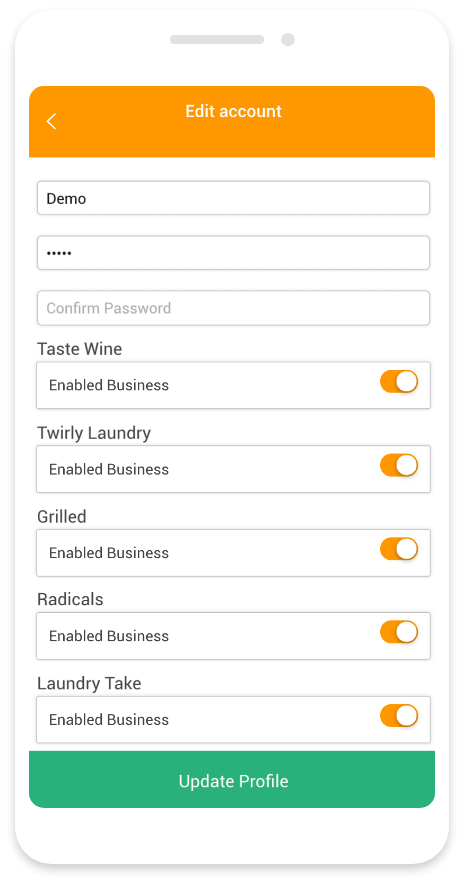 If you need anything else from your Ordering Team, just let us know
Have a Happy Ordering