What Are Saved Places?
It's weird that one person is in the same place all day, maybe you get the breakfast with your mom, in the afternoon you lunch in your work and at the dinner, you are in your girlfriend's place. In Ordering, we know that and that's why we create this great feature, the Saved Places.
In general terms, this allows your customers to save many addresses in their account, so once you have an address saved you have to select it and start to buy!
How it works
So basically the system saves the addresses in your customer account, once it is logged in you will see a pop-up like the one in the image below.
There will appear the address or addresses saved in your account.

To add a new address click in the "Add new address" button, a pop-up will appear to register the new address like bellow.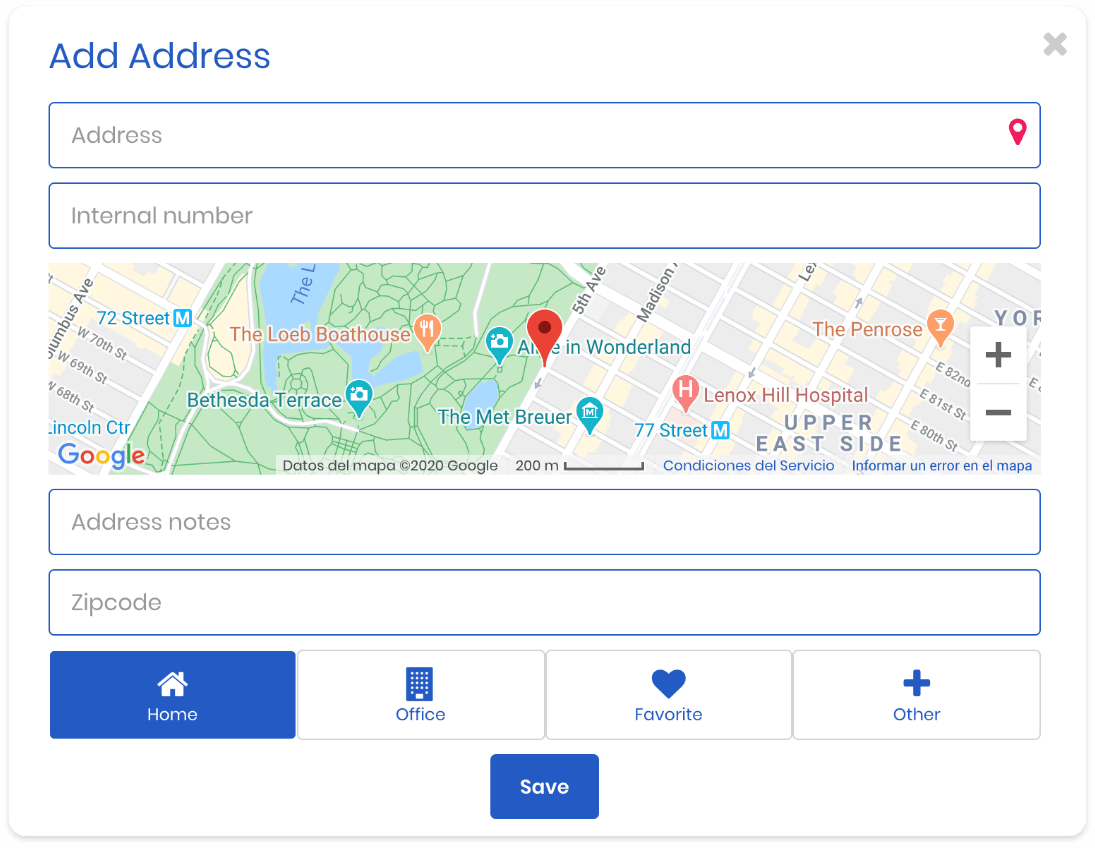 Click in save and the new address will appear now in the options. Select the proper address you want to be delivered.

The closes businesses/stores will show, now you are ready to continue your order.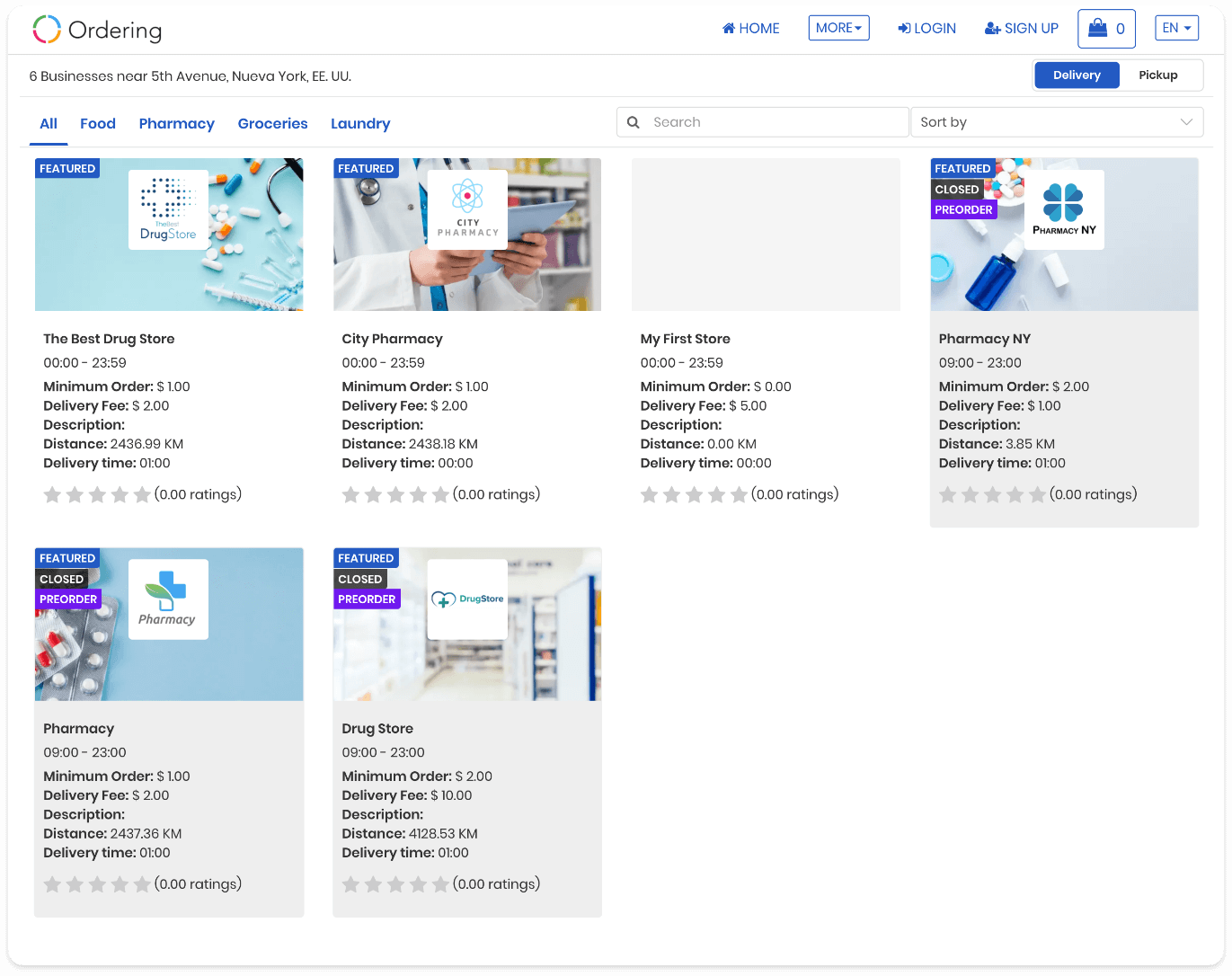 Take a look at this quick video of how this feature works.
How to configure
If you currently can't see it on your website or Apps, take a look in your builder, it might be deactivated, activate it, Build your product, and that's it! Enjoy providing the best e-commerce platform.
Remember to clear your cache. To get more information about this, please visit the following article.
Click here and learn how to build your project →
If you need anything else from your Ordering Team, let us know
Have a Happy Ordering