With this extension, the customer doesn't need to write the address because this extension takes the customer location automatically.
Enable/disable this option in just a few clicks from Ordering Builder.
How to enable this?
Inside Your Ordering Builder, enable the checkbox for this option.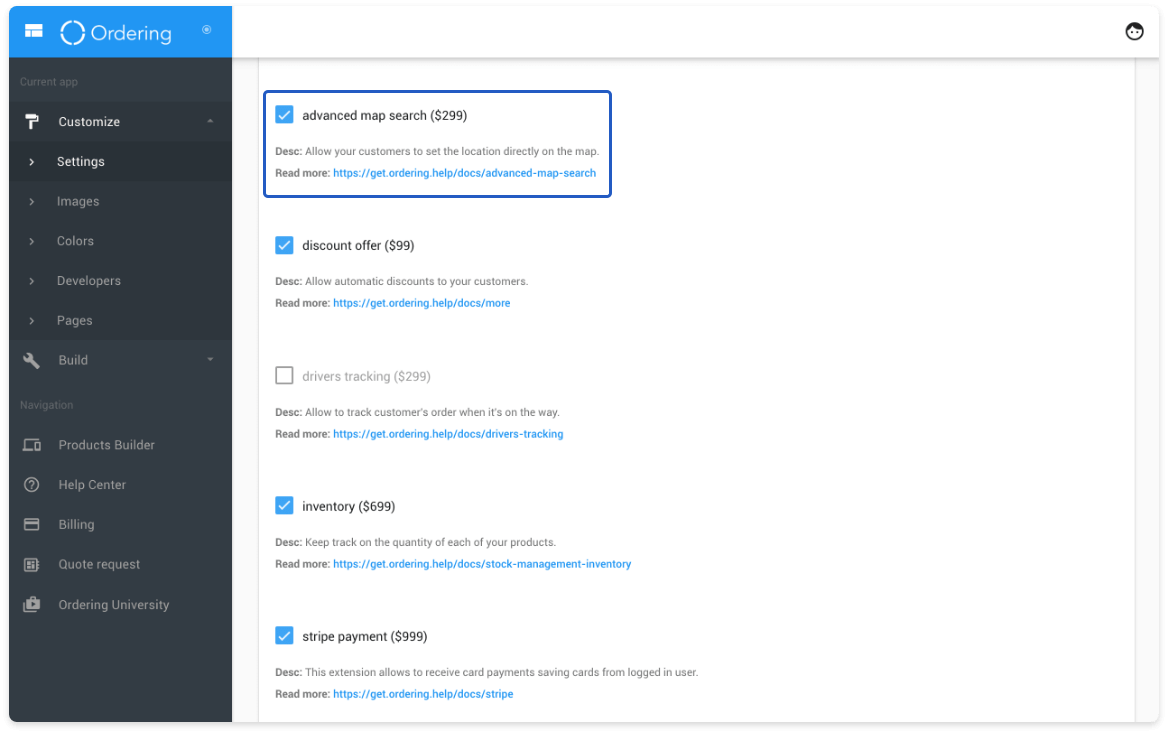 How does it look?
Ordering Web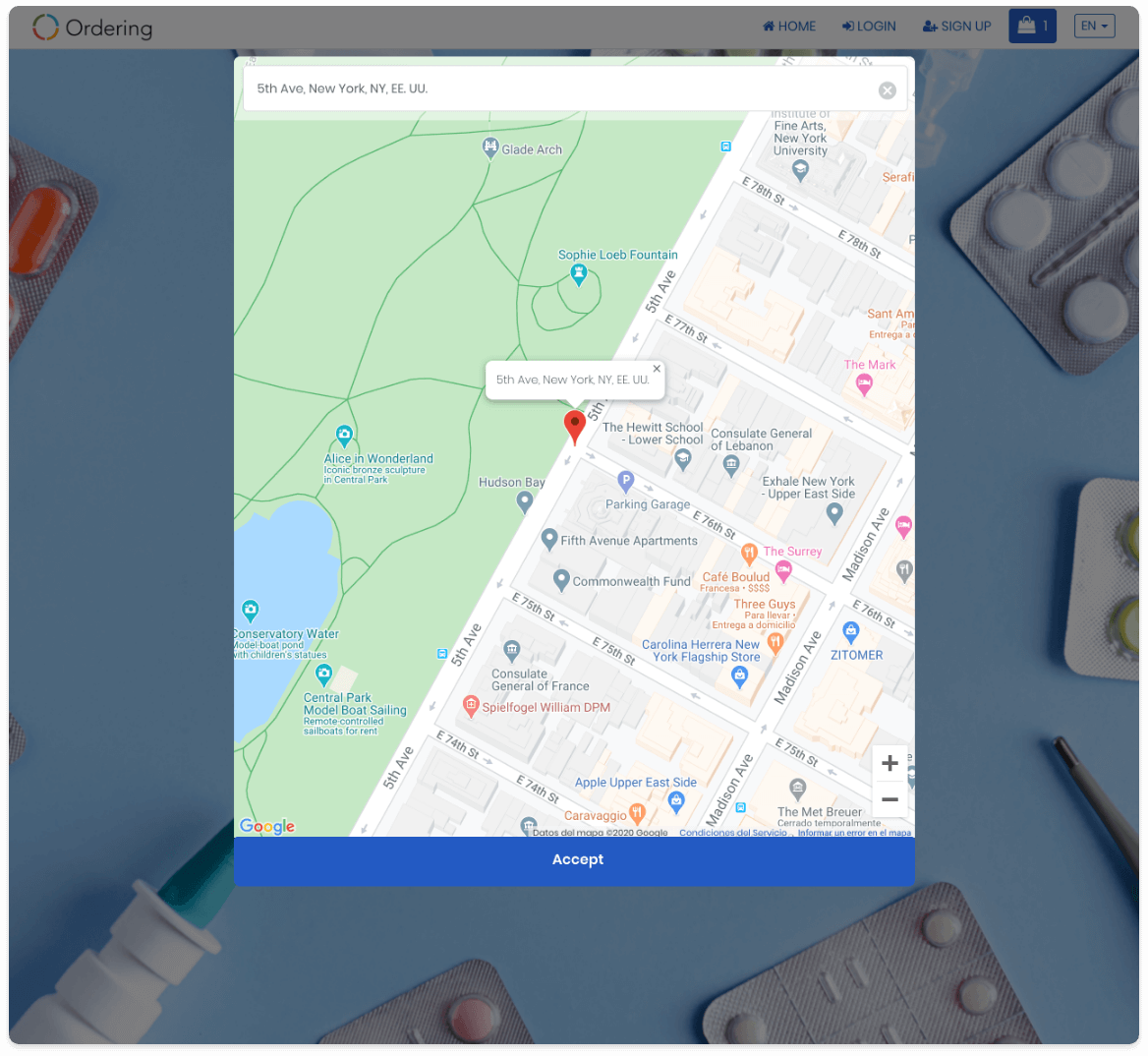 Ordering App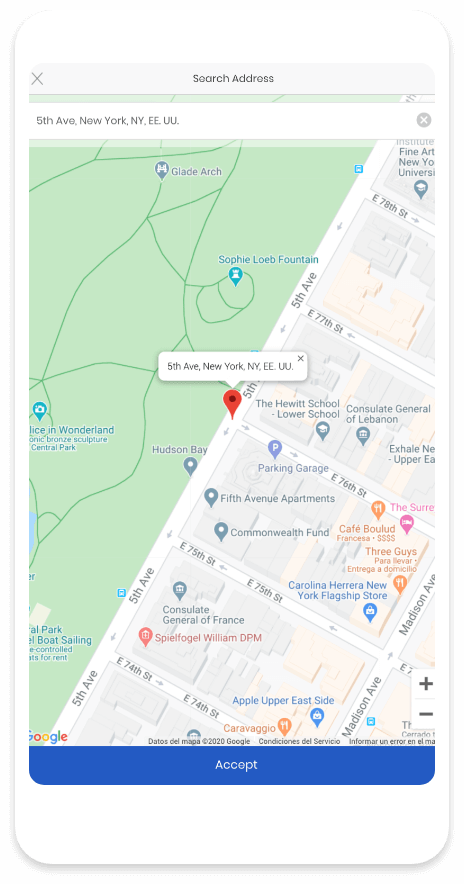 Geolocation Error
This issue may happen if you denied the app to access your location.
After installing your Ordering app, a pop-up window will appear asking you to use your location.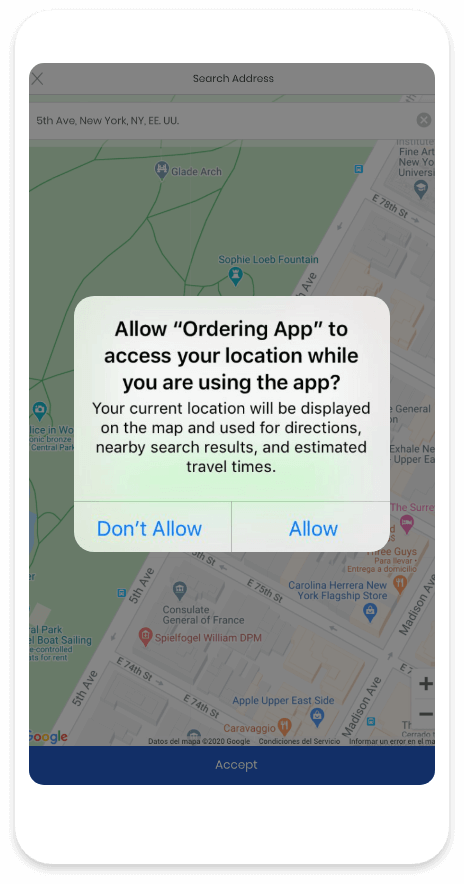 You need to "Allow" this permission request. If you do not accept these permissions the application cannot access your location and will show this message when you want to use the app.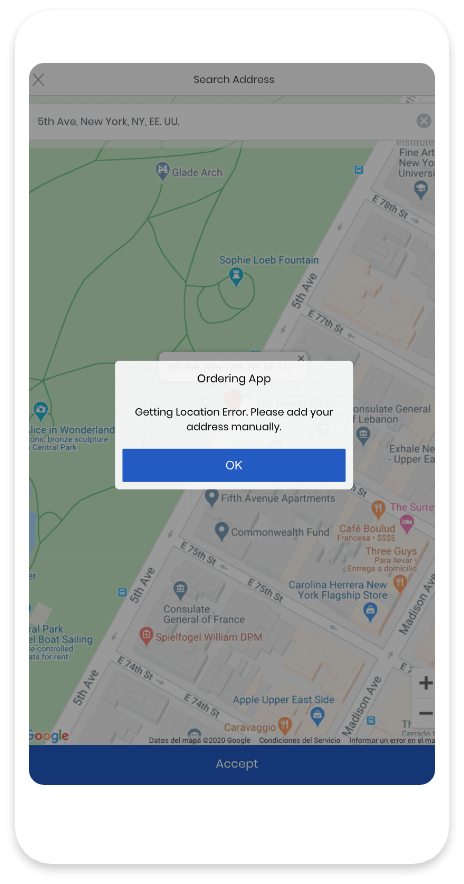 To enable the permissions to use your current location go to the settings option to the app and allow the location access.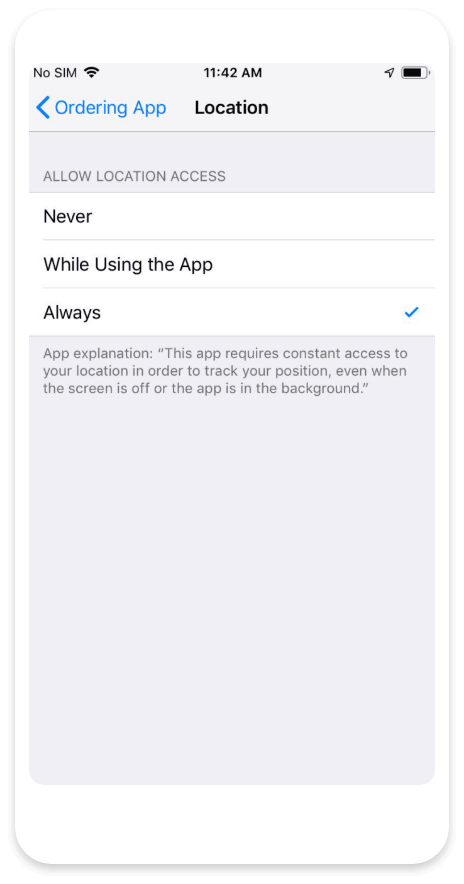 After you enable access to the location on your app you can use the app without problem.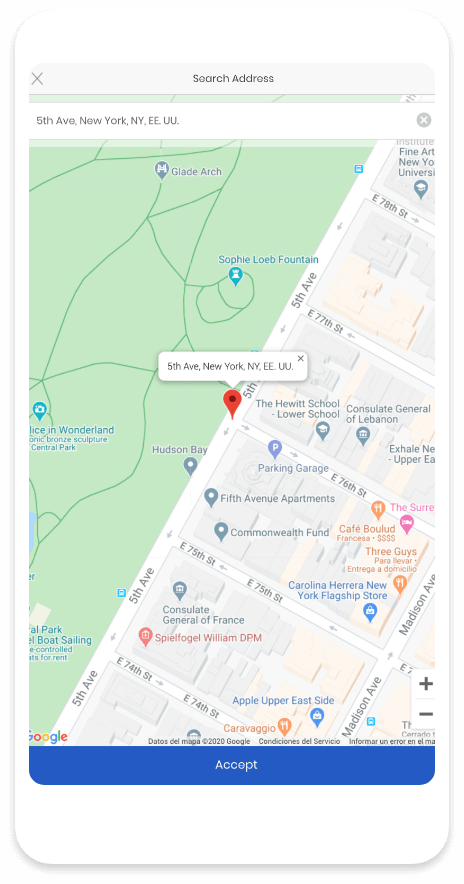 If you need anything else from your Ordering Team, just let us know
Have a Happy Ordering