To let all your customers understand what your business is selling, we added this helpful element for your Ordering App.
Say for example you have business all around the world, of course, there are different languages all over, with this add-on that won't be a language barrier, all your clients will be able to choose the language they understand.
There are just 2 simple steps to use it.
1. Tap on the Language which will show on the Home Screen of your Ordering App.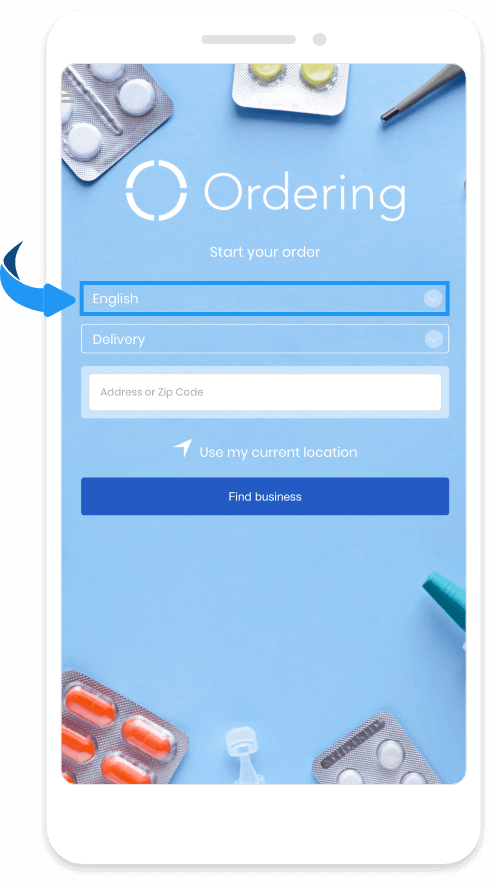 2. Select the language you want it to be, and that is it.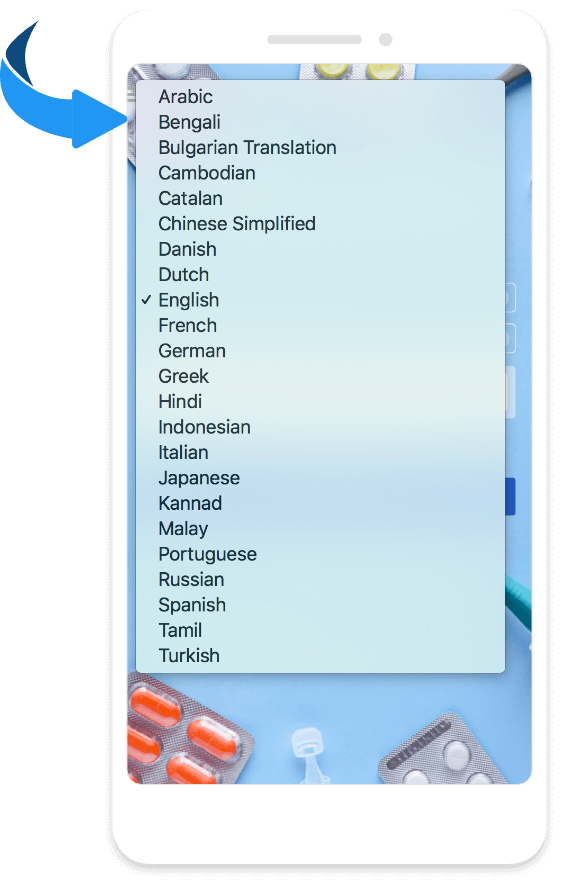 How does that sound? very good and easy to use right?
طلب التطبيق هو مدهش or 앱이 놀라운이다 주문, it won't matter, you will know that "Ordering App is Amazing" because it supports multilanguage.
Are you having an issue with the languages of your site?
For example: "It is showing in one language, but I have 4 activated" or "Why the words that I wrote does not translate to the other languages that I have activated." or maybe "Not All my Businesses are showing on all the languages."
Ok, let us explain a little bit how this works.
You can have all the languages around the world
On your Ordering Editor, you can see how many languages you have activated; they are showing on the top of your Ordering Editor on a drop-down list.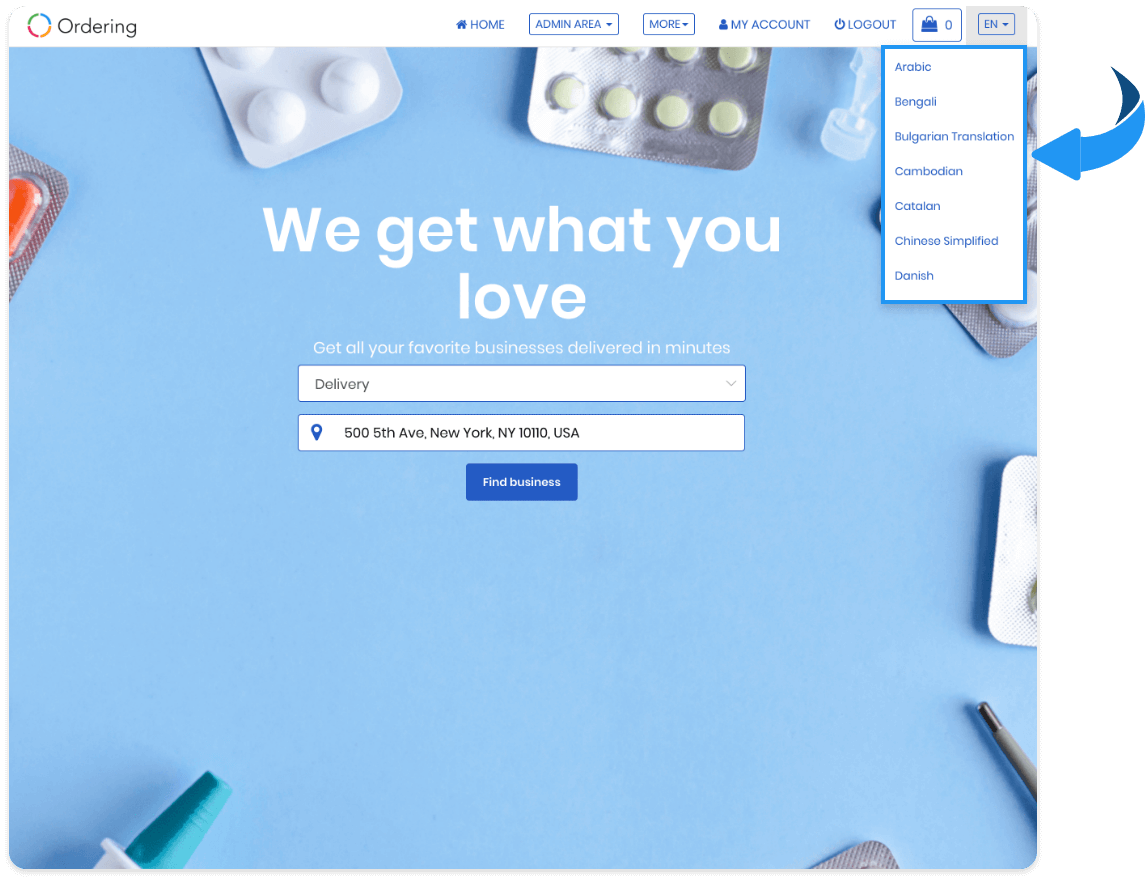 When you are editing the texts on your Admin Panel sometimes there are some missing words in all the languages, therefore, some business might not show, because a lack of information, all you need to do to find out is click on the flags to know on which language is the word missing.
Solutions:
1. Check on the languages which texts are not showing and add it in all the languages, this way the website will show all the information you have on all the languages you need.
2. Choose just one language to start creating all the demos on your Ordering Editor, this way all the info will be in the same language.
And that's it, make sure all your customers around the world will understand what you provide.
Now, if you don't see this option just activate the extension in your builder.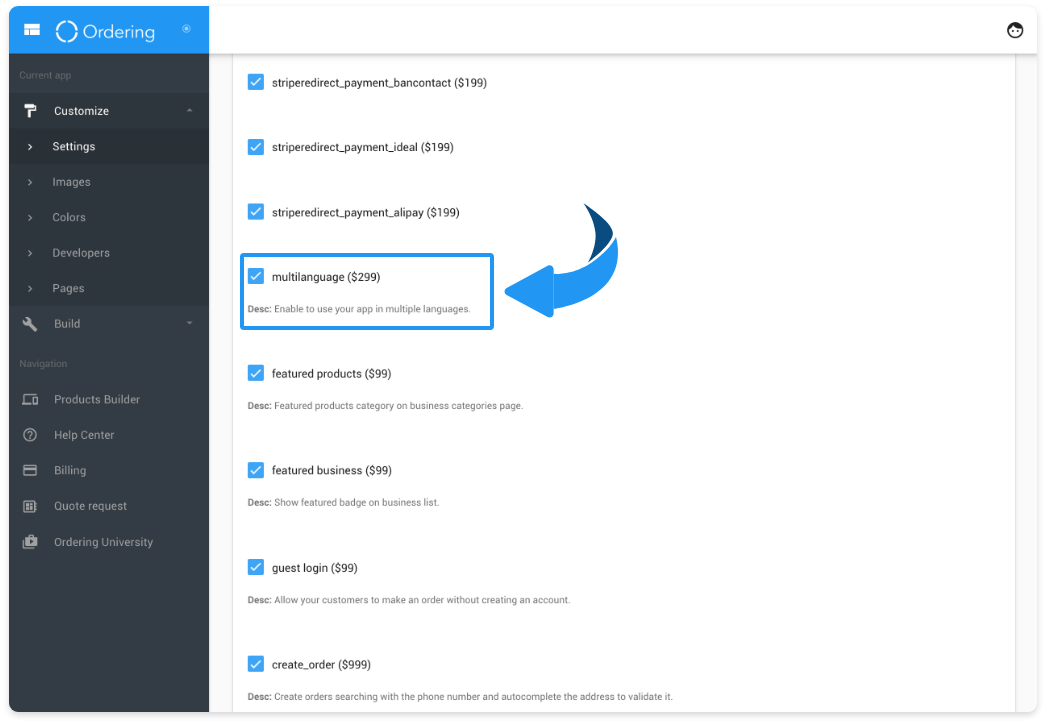 You have to activate on each product, Ordering Web, Ordering App or Delivery App.
Show only the business you want


Go to your editor and select Language settings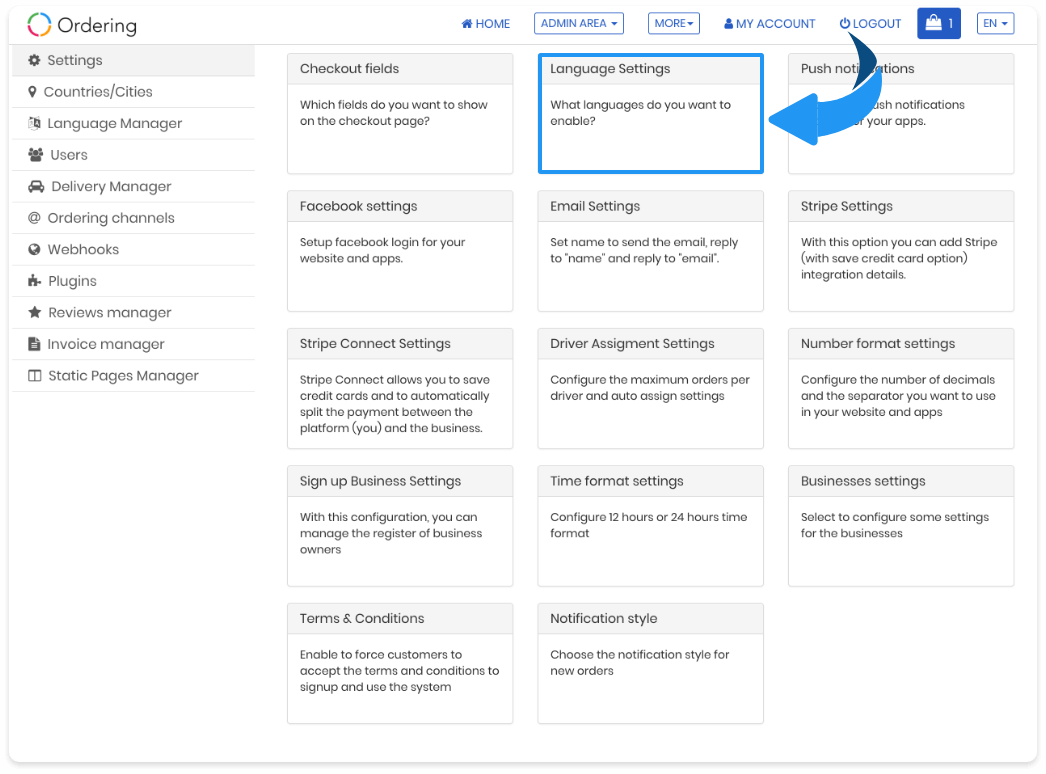 You can select the default language and you can enable or disable languages, show only the languages you want!
You have to activate on each product, Ordering Web, Ordering App, or Delivery App.
If you need anything else from your Ordering Team, just let us know
Have a Happy Ordering