Ordering Web and APP are made to help you increase your sales and this article will walk you through the simple steps to creating orders.
Multi-business
Once you have organized all your stores and products the Ordering process can start.
1.- Click to switch between delivery and pickup if available.
2.- Click to write your address location.
3.- Click to find all the business near your address.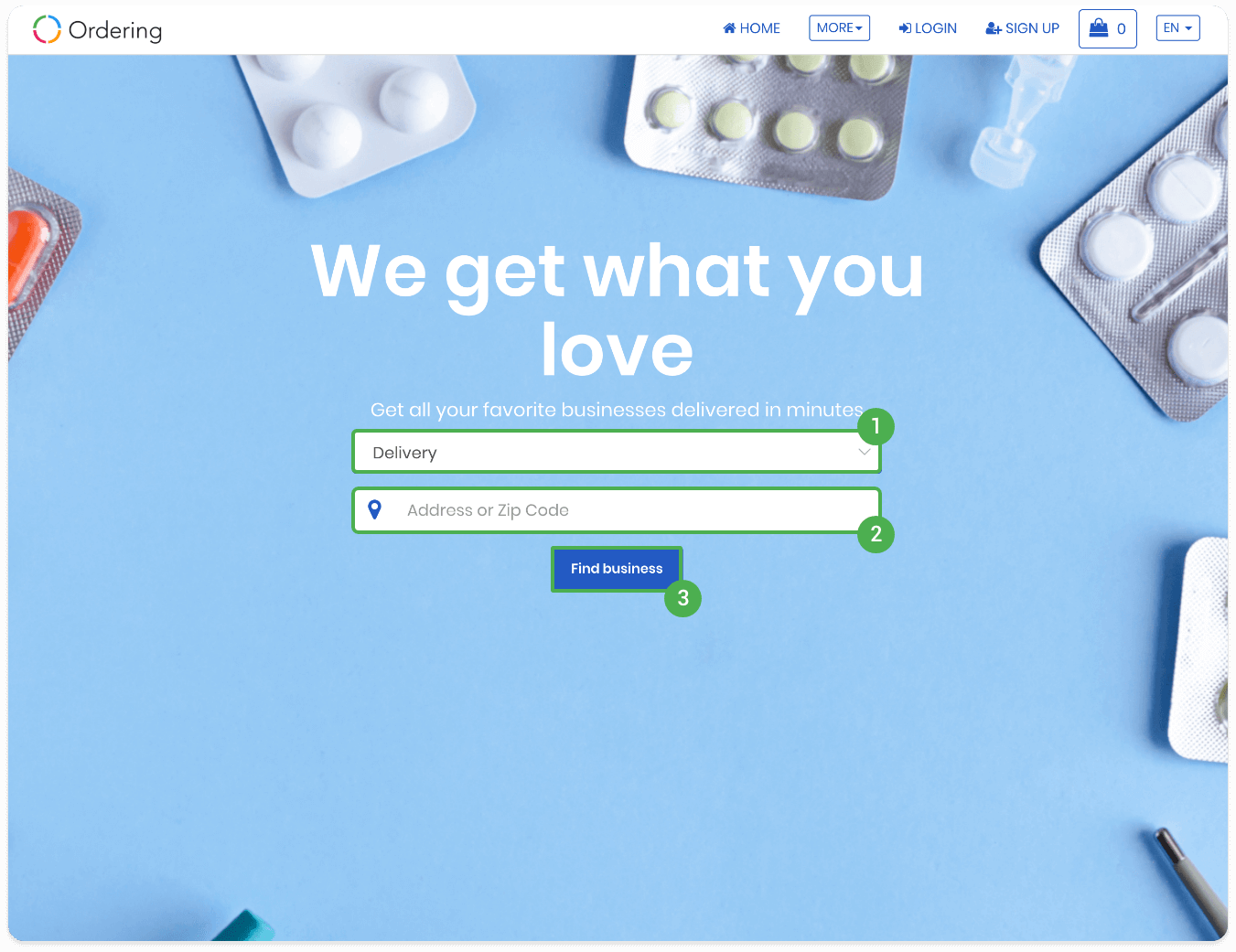 4.- Choose whatever you are in the mood for.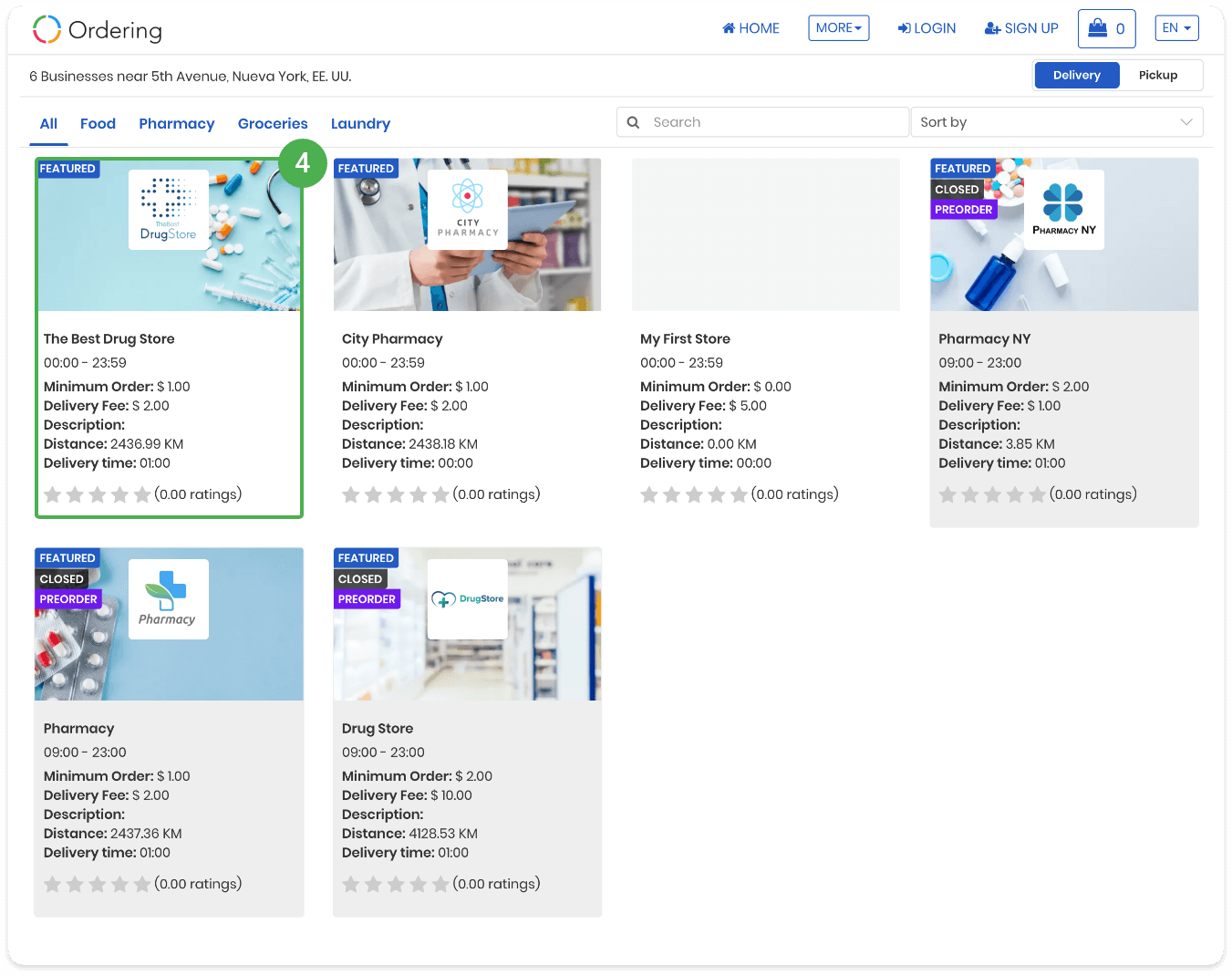 5.- In this section, click on any product to see its description and add it to your purchase.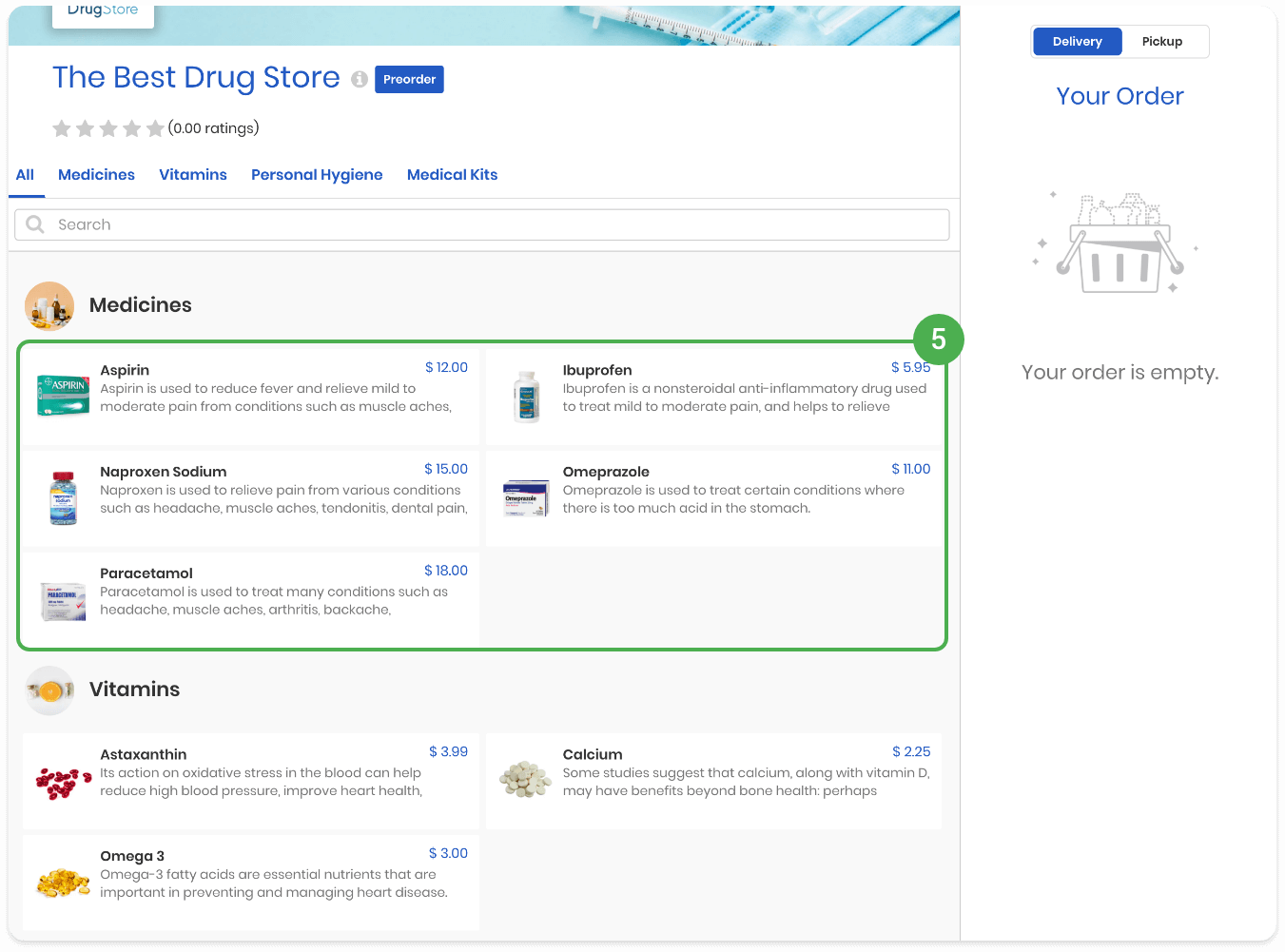 6.-Once the product is selected, click on "Add" to add this product to your purchase. You can set up the product with any kind of product options, even conditional options like combos.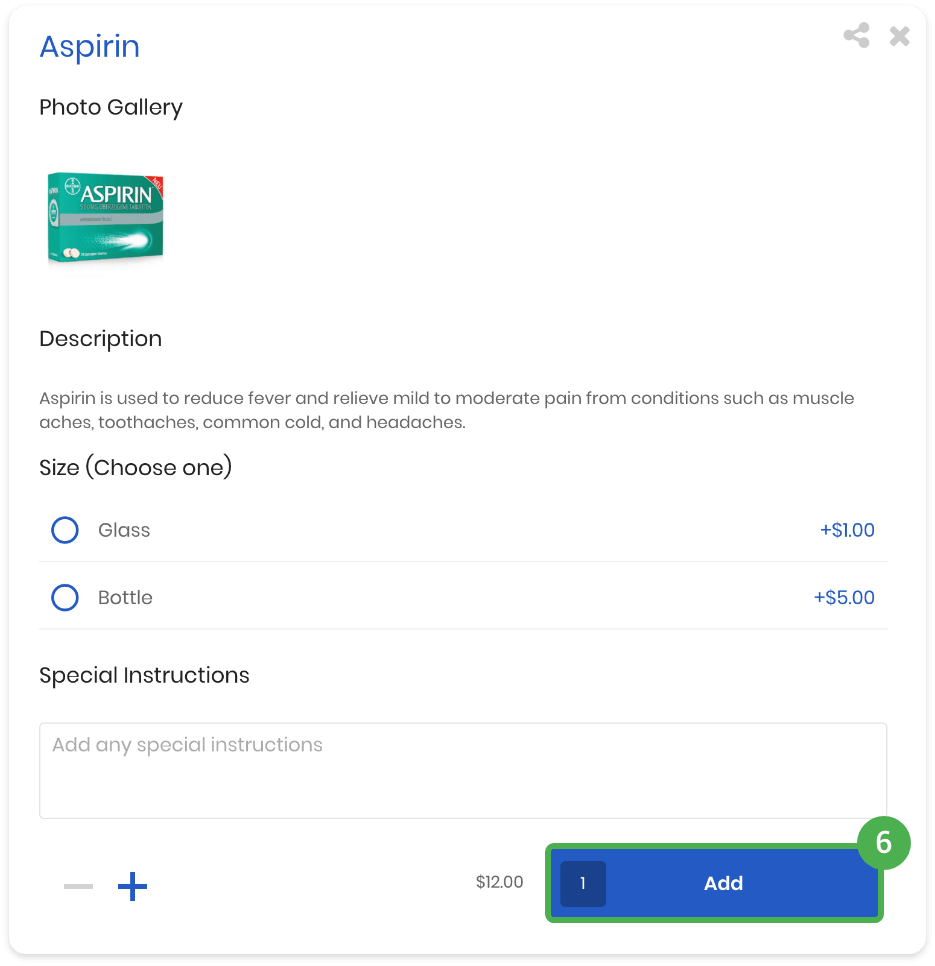 7.- If you already selected all the items that you want to buy, click on the "Checkout" button.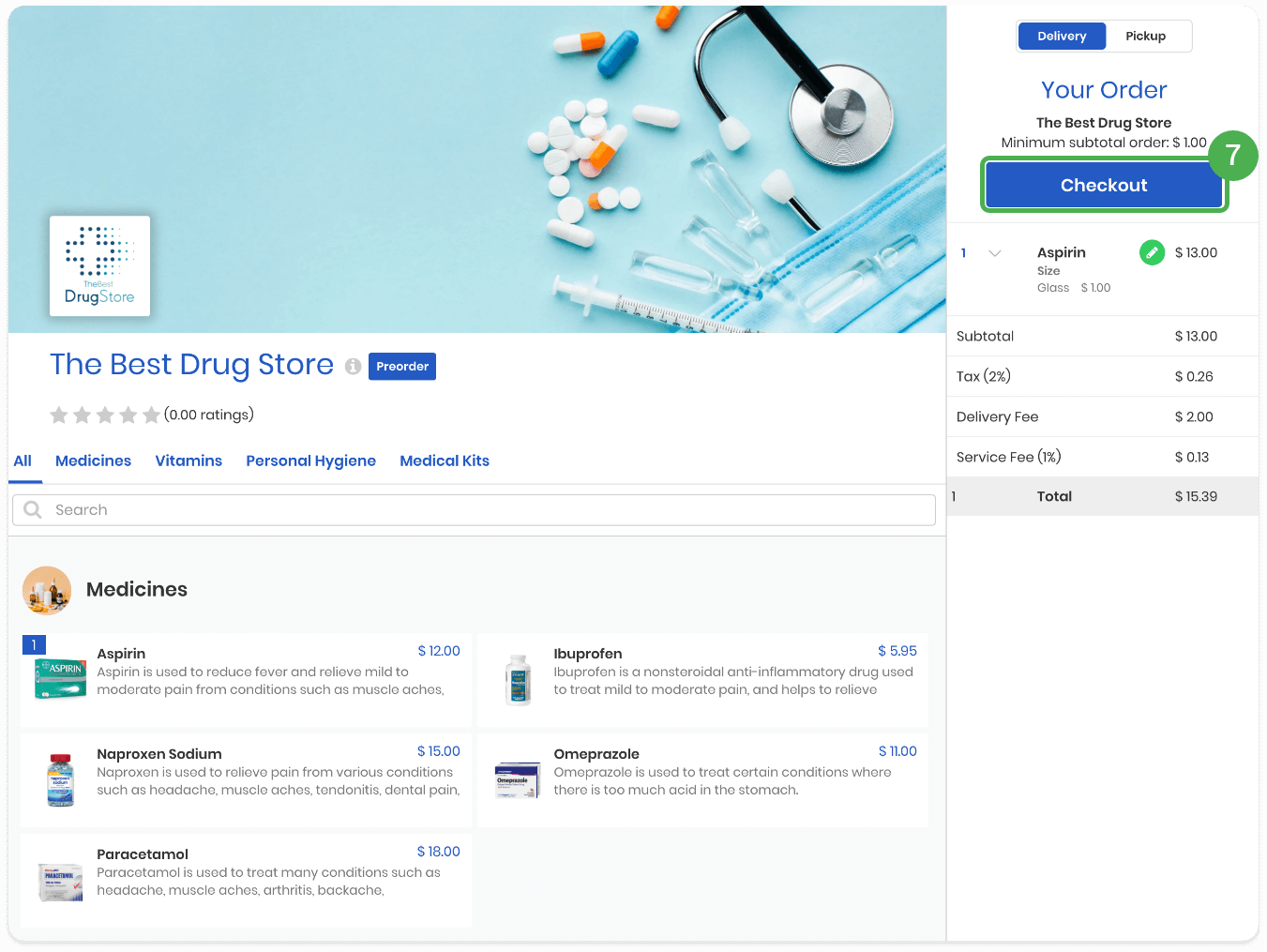 8.- On this page, you have different forms to Create an Account to complete your purchase. If you are already registered click on "Login." Our system allows you to checkout as a guest or signs up/log in with your Facebook account also.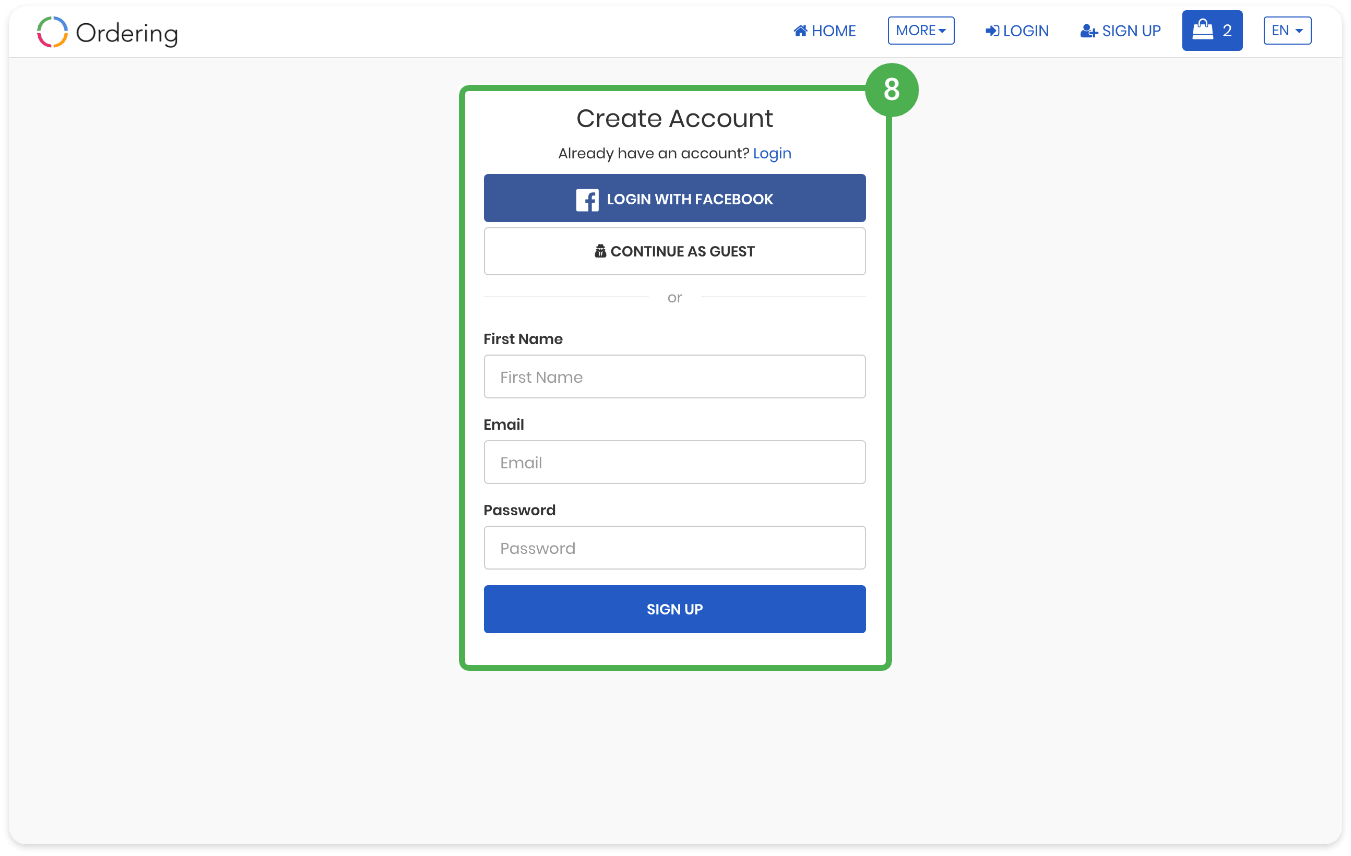 9.- Verify if all the information shown is correct or complete the fields that are needed.
10.- Select your payment method.
11.- Select the delivery tip to the driver.
12.- If you complete all the information click on "Place Order" to complete your purchase.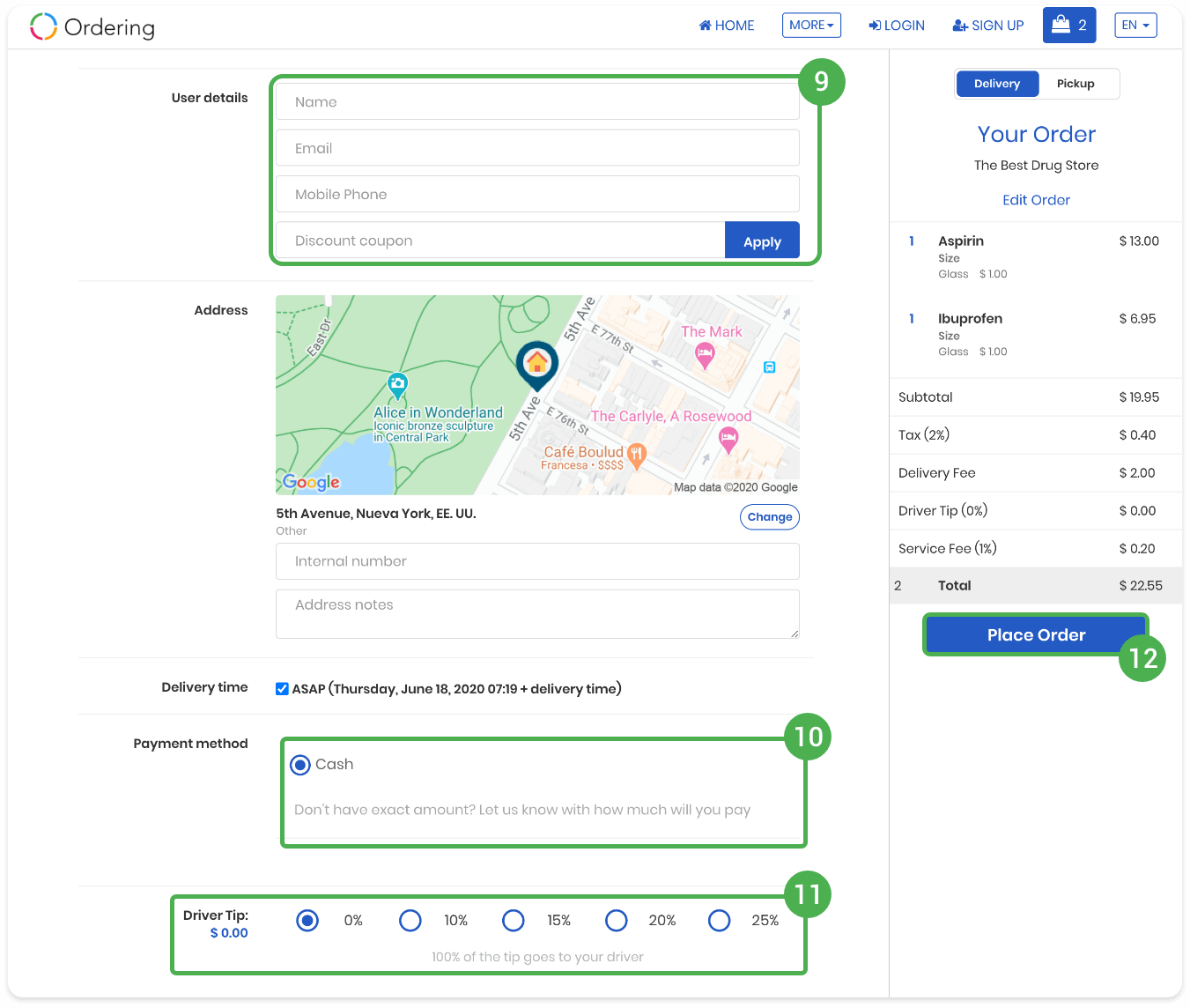 13.- Once you complete the order, a pop-up will indicate the transaction was successful.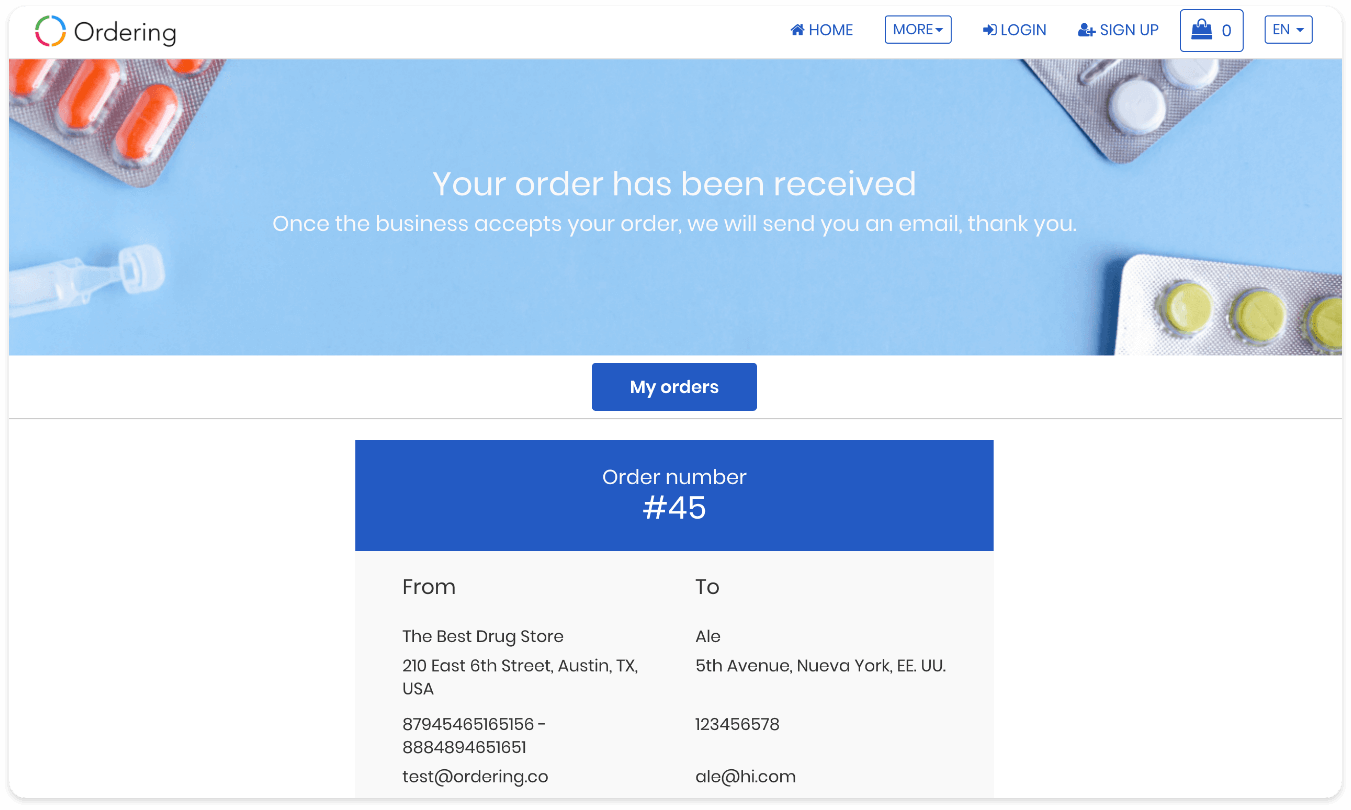 Single-business
The process of a single website is very similar to the multi-business website, the only difference is that the homepage is the business menu page.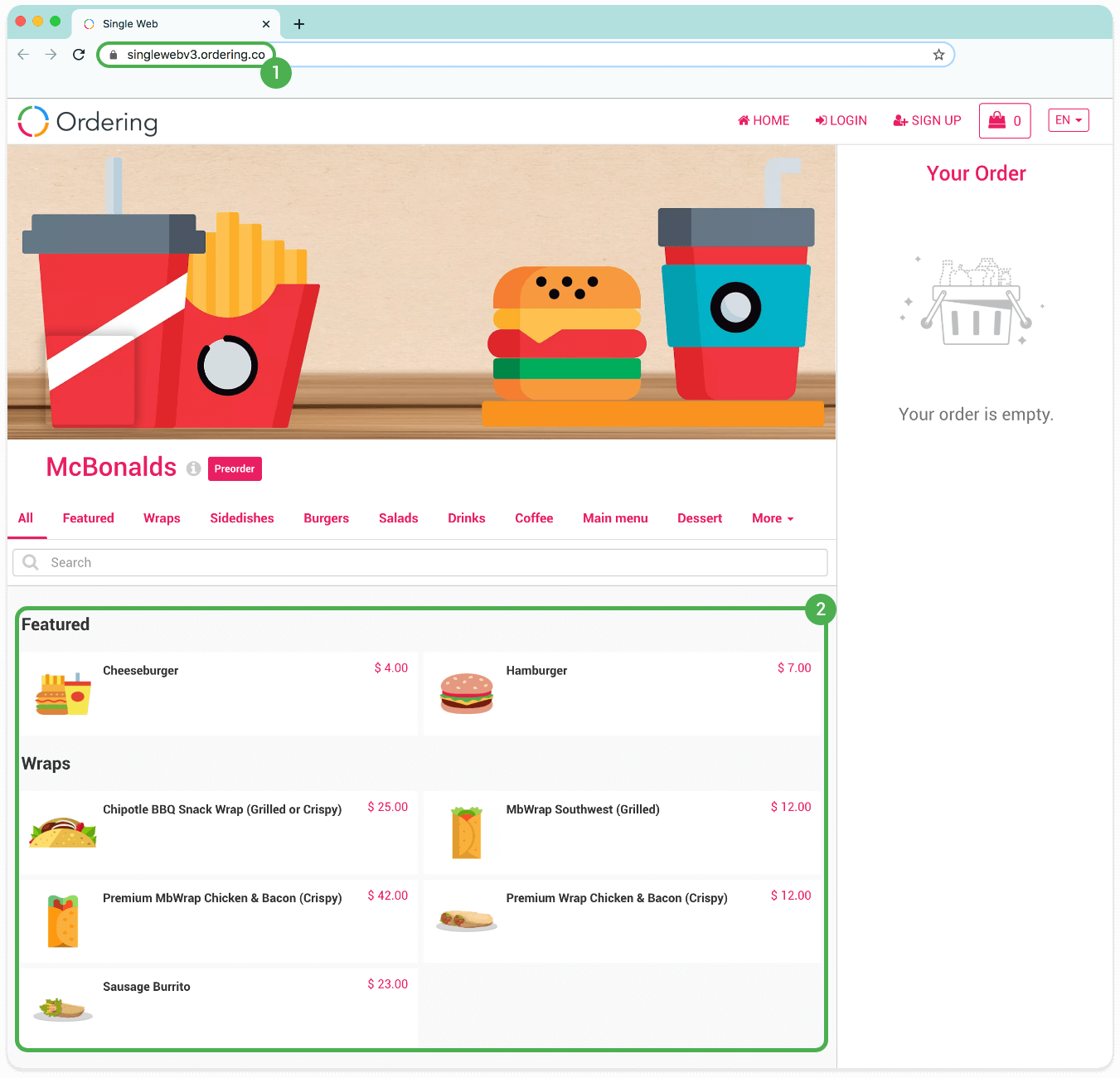 And now, once you tried to add a product, a popup asking for your address appears.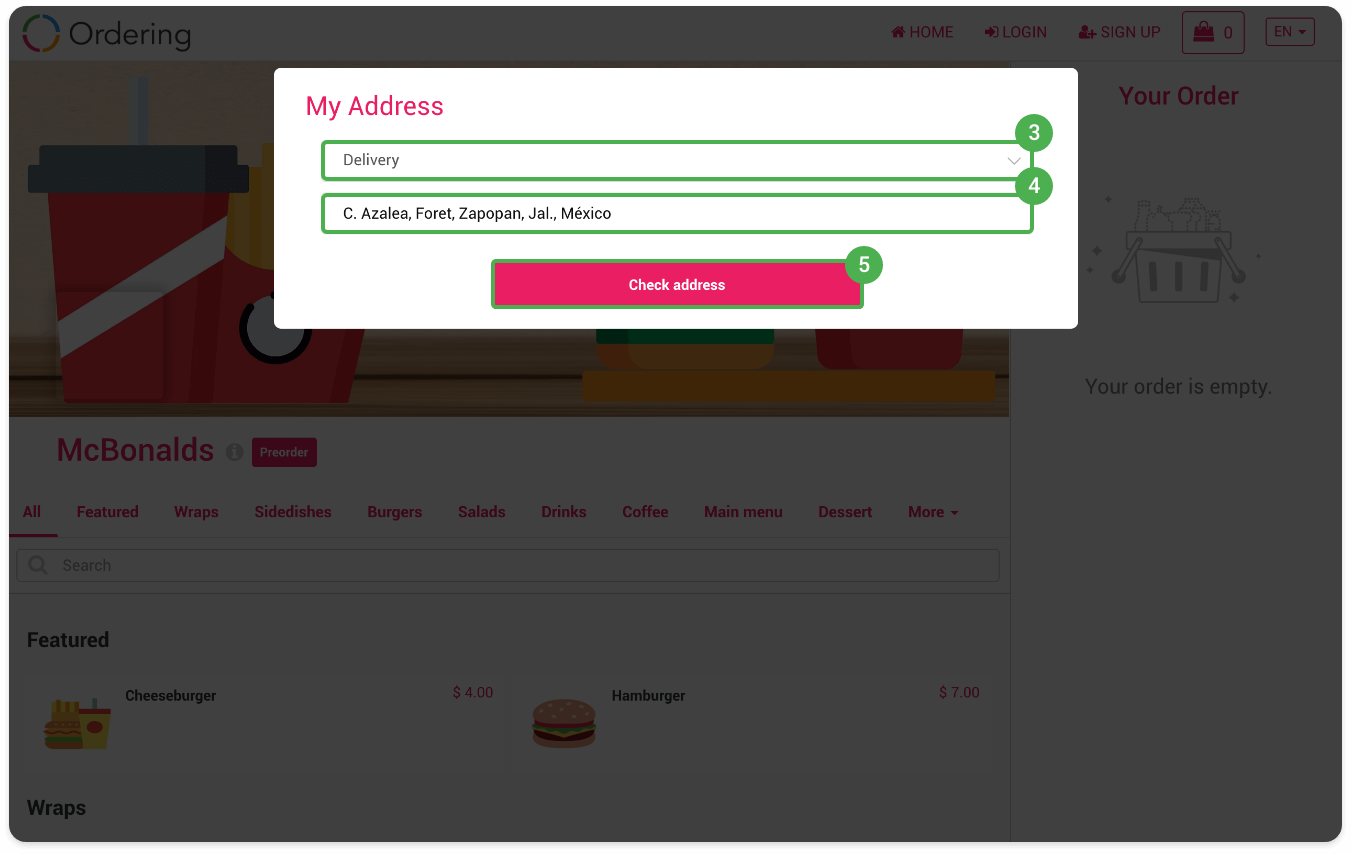 If you need anything else from your Ordering Team, just let us know
Have a Happy Ordering