How to get these Reports and what you can achieve from them 🎉
We know that information equals power, and the more information you have, you can take better decisions for your business.
To get inside the Drivers Reports you have to get inside your Ordering Editor > Admin Area > Drivers Reports.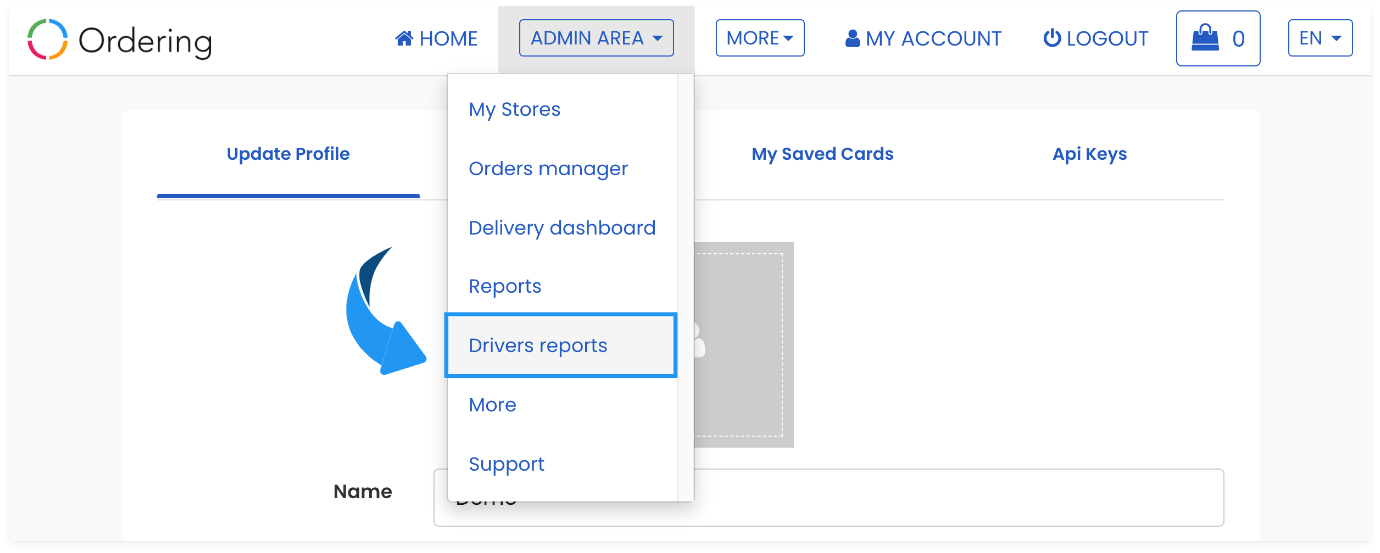 These reports will show you important aspects of your driver's behavior, such as:
Heat Map with Driver Location and grouping.
According to the zoom you have on the map, it'll group all the orders that are near each other.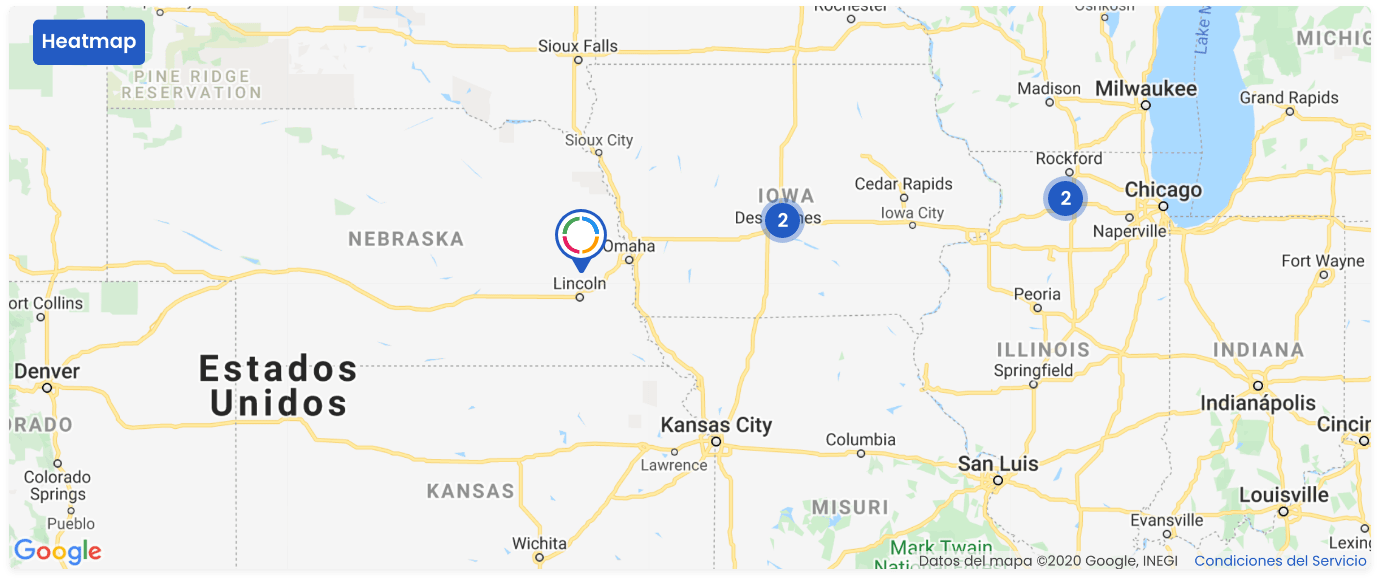 Orders Made and delivered
This statistic shows the sales done by the business
Top Products
This statistic shows your bestseller products.
Top Categories
This statistic shows your bestseller categories.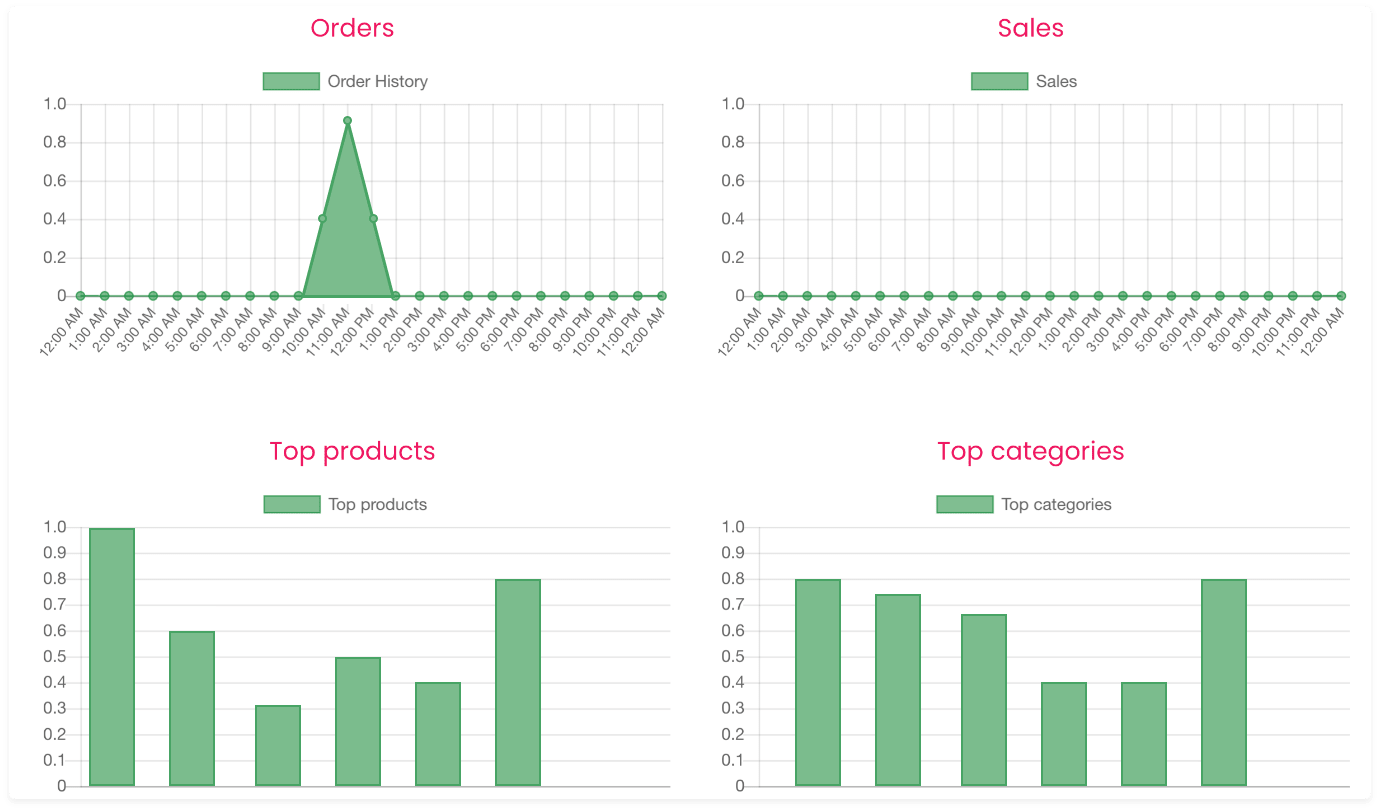 Customer Satisfaction
Related to your customer reviews, this statistic will show how your orders are performing related to customer satisfaction.
Order Status
This statistic will let you know if all the orders have been delivered by the driver or if there is something pending.
Times
This statistic shows you the time each order took to change status, which will help you to improve your business delivery process.
Available Times
It shows you how long the drivers were unavailable to receive orders and how long it took for them to be available.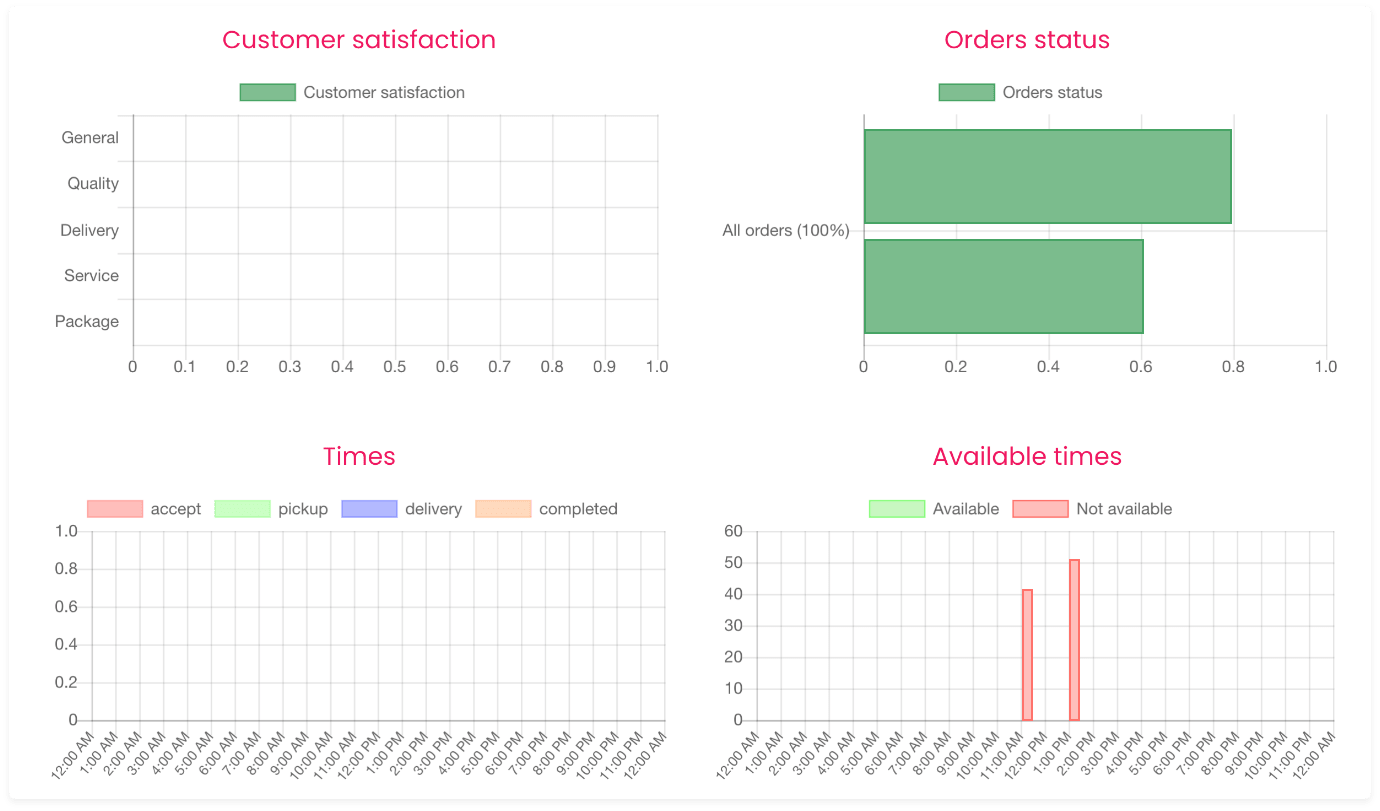 Busy Times
This shows if the drivers were busy delivering the maximum of their orders and how long.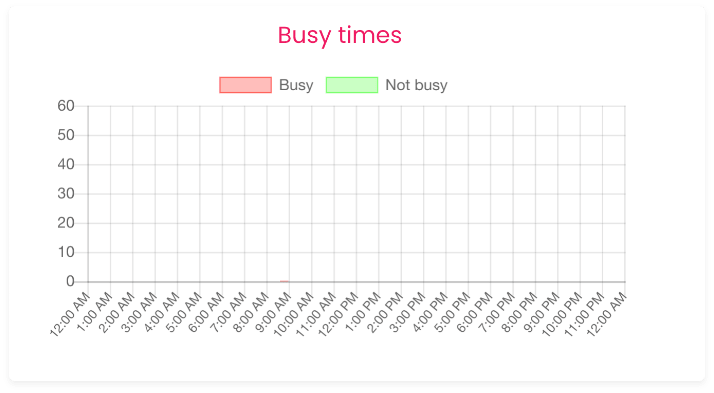 Time Spent to Accept, Time spent in business waiting for the order, time spent in a pickup order, time spent to deliver the order, time spent since the order was accepted to pick up and deliver the order.

All these squares with colors show you in a big-picture how are your drivers performing, green means everything is running fine, yellow is medium performance and red is bad, there is something you should take care of.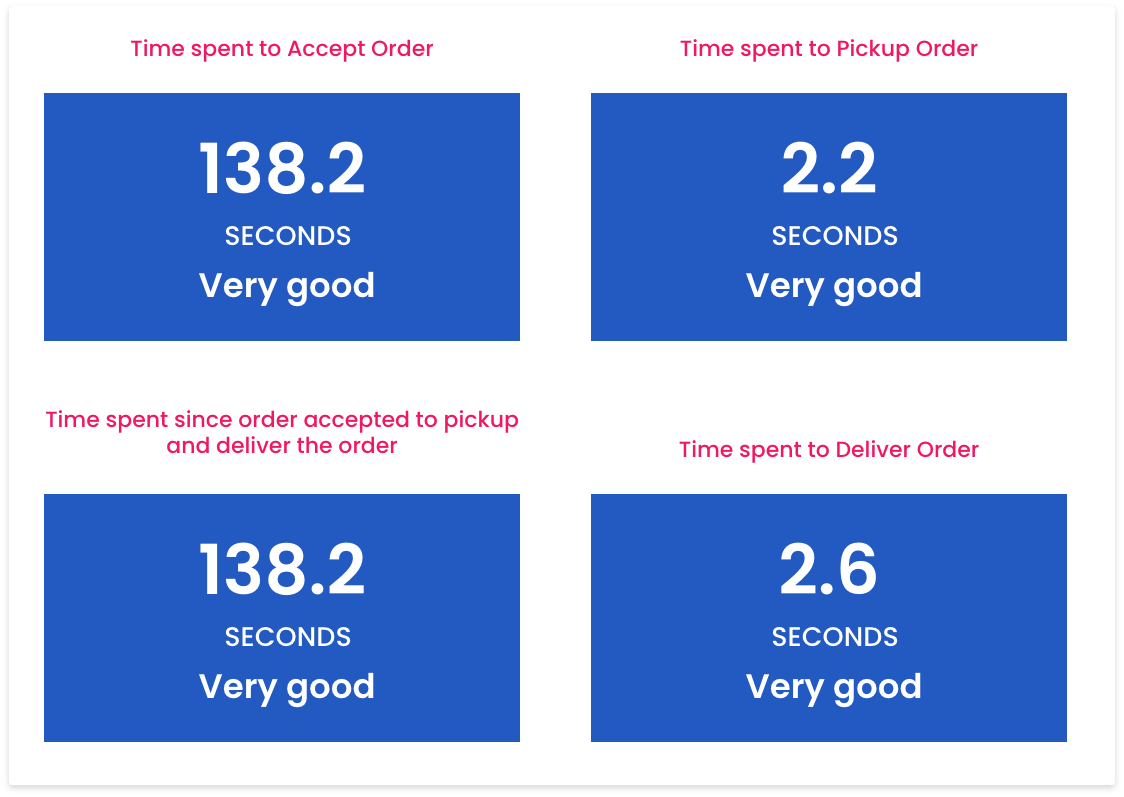 We really hope this helps your business a lot of make the most of it and keep on improving every day.
If you need anything else from your Ordering Team, just let us know 👍
As Always, Happy Ordering