With this new tool, you can add new pages to your Ordering Web and add the link to the footer. This is the easiest way to create a static page and without getting out of your Web editor.
Let's think that we want to add an About us page if your page is "https://orderingweb.ordering.co/".

1. Open your web editor and login as Super Admin.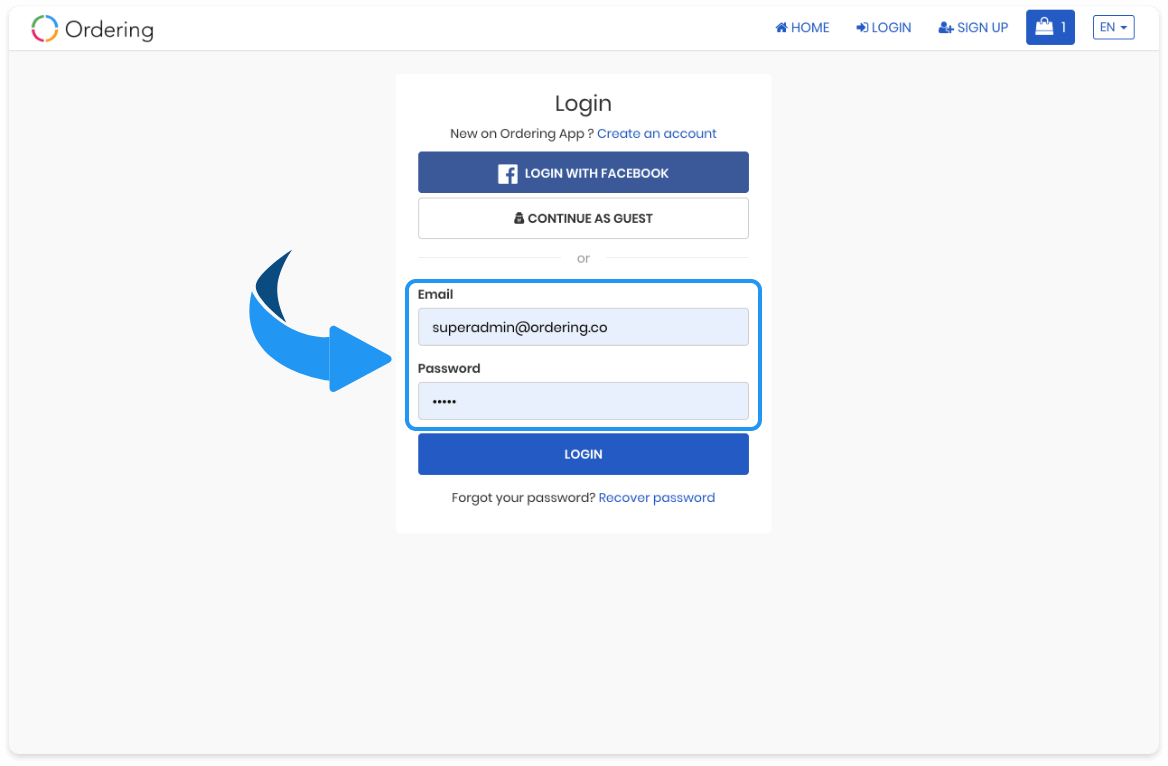 2. Then go to More options: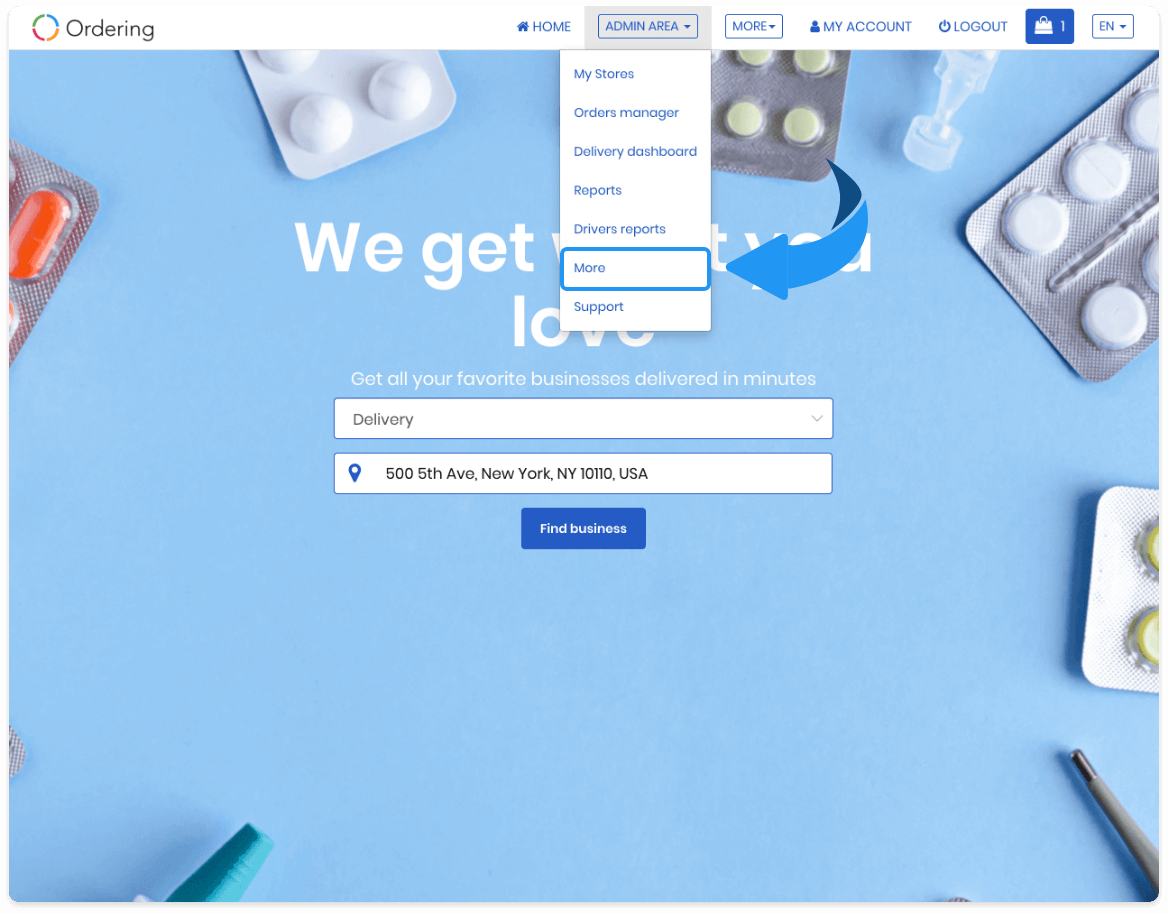 3. And click in "Static Pages Manager"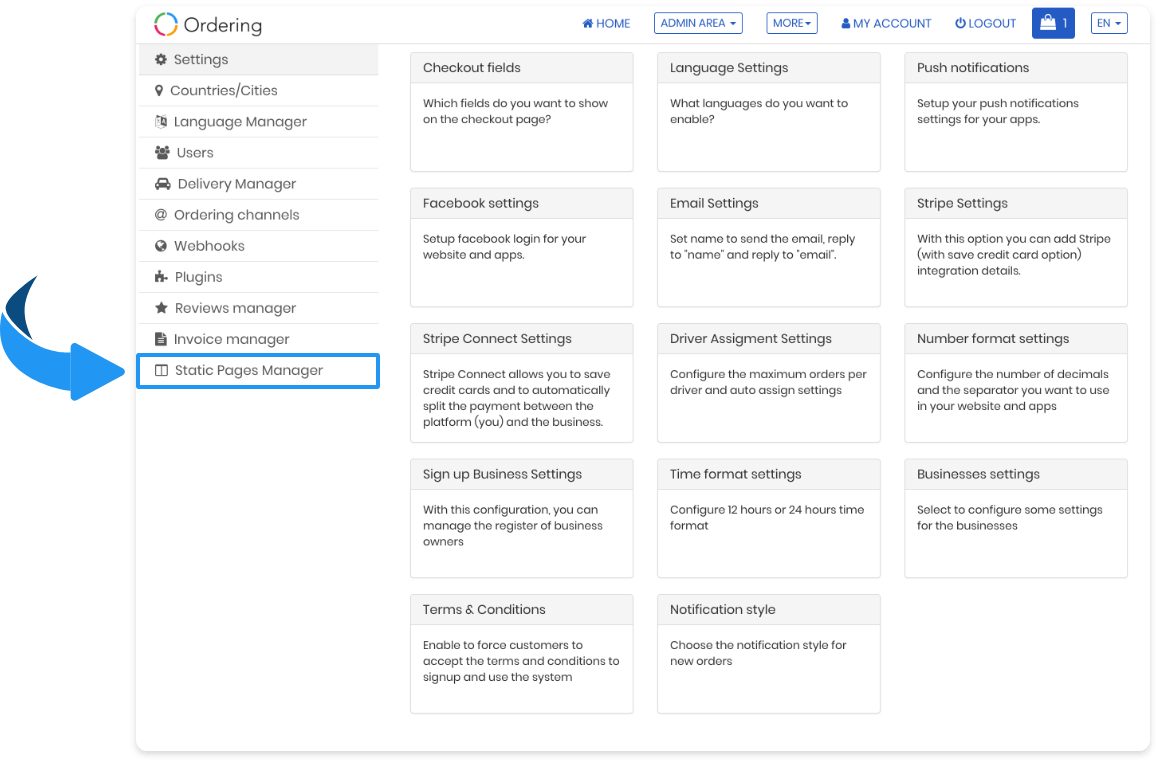 4. Click on the "add page" text at the right of the screen: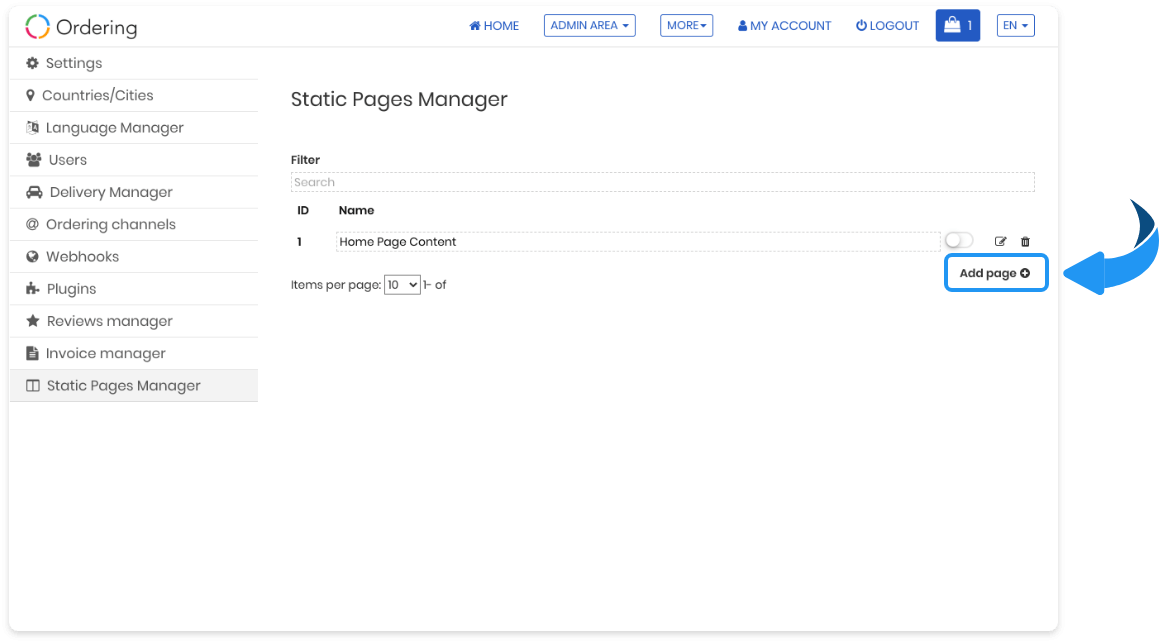 5. Fill the form with the following information:
Name: The name of your page, this name is not related to the link, is just how it going to appear in your Static Pages Manager.

Slug: This is the name of the link address, will add this slug to access to this static page.

Editor: Here you can add the content of your page.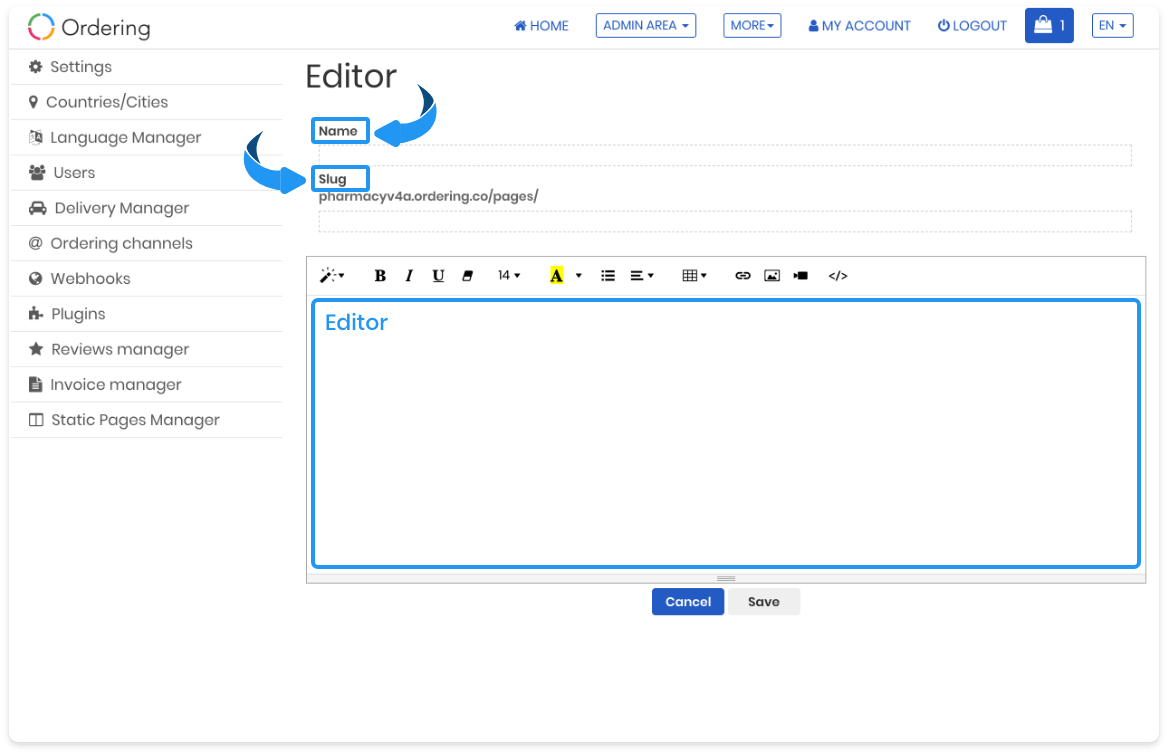 6. You can use the tools to give the style you want to your page...

7. Or if you have HTML knowledge you can edit as code clicking in the code editor button.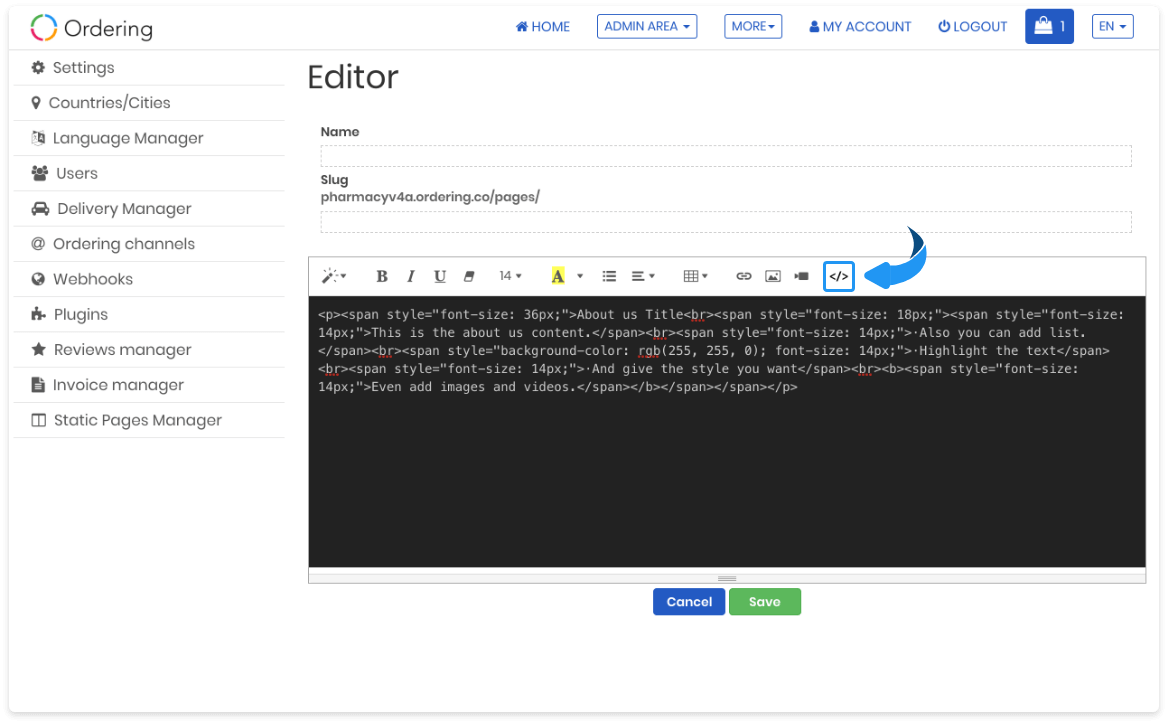 8. Once you finish creating your static page, just click in Save. Will appear a more option in the header bar.
9. If you click in MORE > "Name of your page" will open the page, here you can copy the link to add to your footer.
Your link will be something like "https://myorderingwebsite.com/pages/nameofyourpage"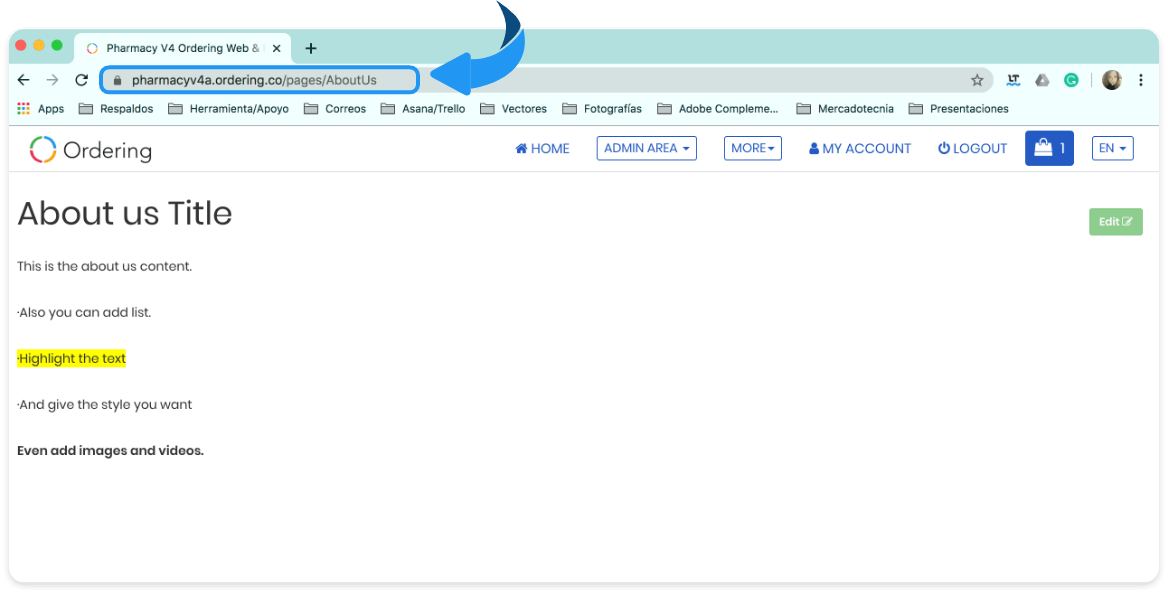 Here you can find how to add links in the footer:
Learn More about how to edit your Footer Here
Static Pages Manager Video




Following these instructions you can add new static pages easier than ever at your web site. Remember that you need to delete your cache or open in a new incognito window if you are not able to see the changes.
If you need anything else from your Ordering Team, just let us know
Have a Happy Ordering