1. Go to the Admin Area > Settings section and open the Stripe Settings.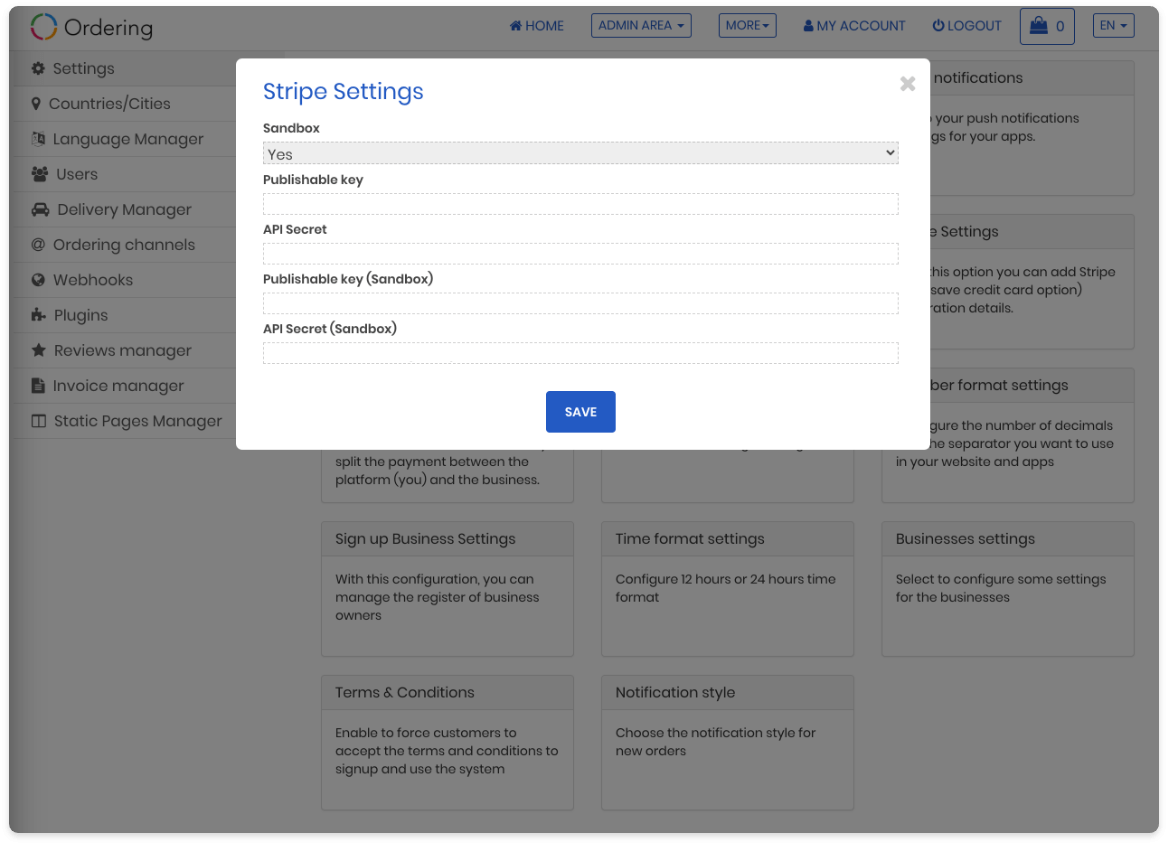 2. Paste the keys of the Stripe Account, if you want to test then put the sandbox keys.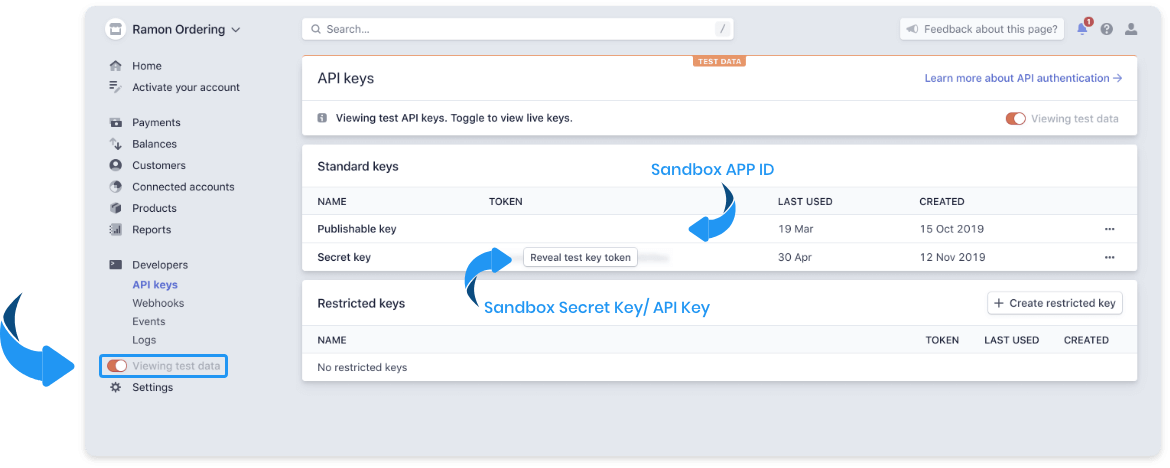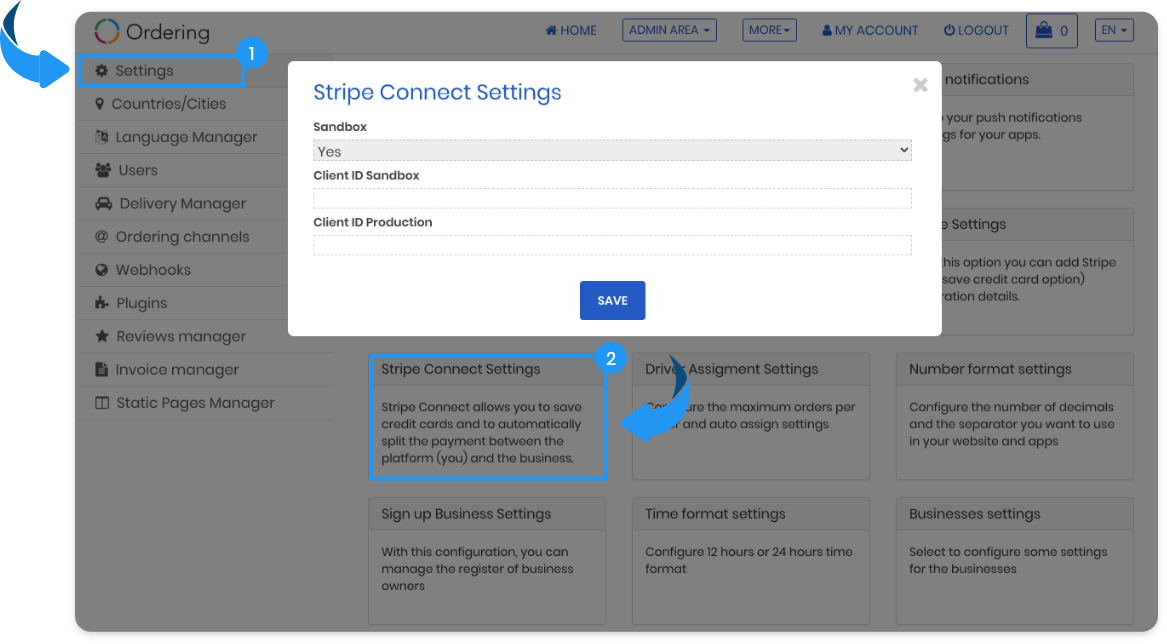 Write the Keys that Stripe provides you here: https://dashboard.stripe.com/account/apikeys
3. Business Account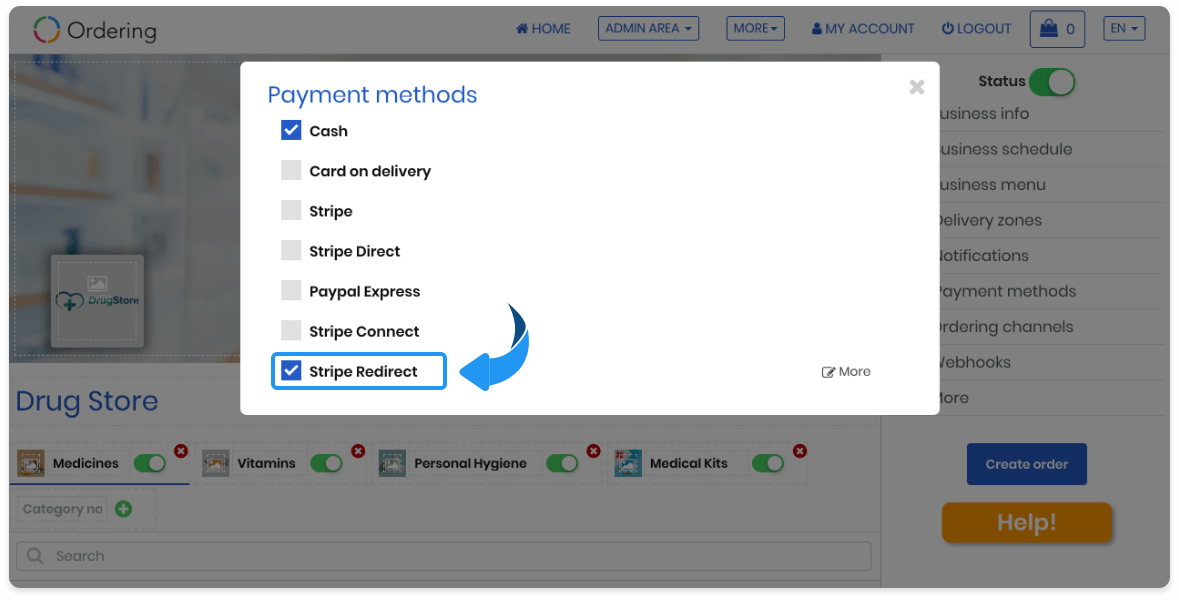 4. Enable the payment method and edit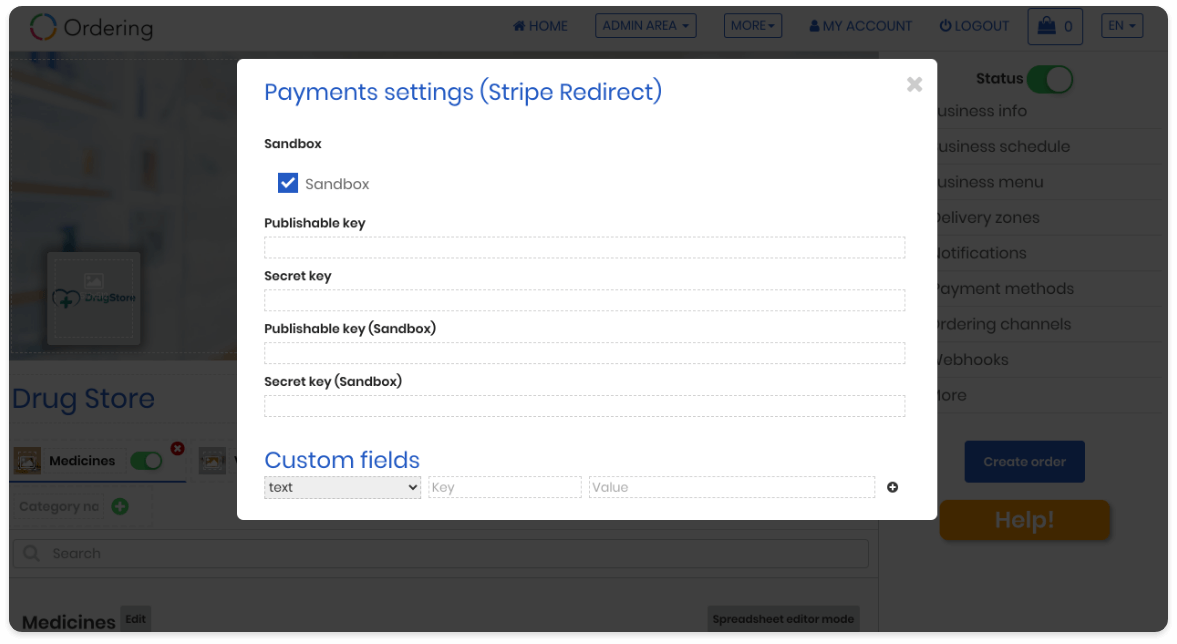 Past the keys of your account (Alipay, Ideal, BanContact, Giropay)
And that's all, now you have your Stripe Connect ready to work.





If you need anything else from your Ordering Team, just let us know
Have a Happy Ordering