Delivery By Location in Map
From the editor page, click on the "Delivery Zones" button.
By default the demo stores have a whole world delivery zone, you can just deactivate it with the toggle button.
Now you need to add your own delivery zones, just add a name, the minimum order, and the price, then click on the add button.
In this pop-up draw your delivery zones as detailed as you want.
After you draw your zone you only need to click on the save button and the delivery zone will be ready.
You can also use the "Circle" option to get rounded ratios to get your delivery zones by miles.
PS: This option is not available for Ordering Website 2021 - React Website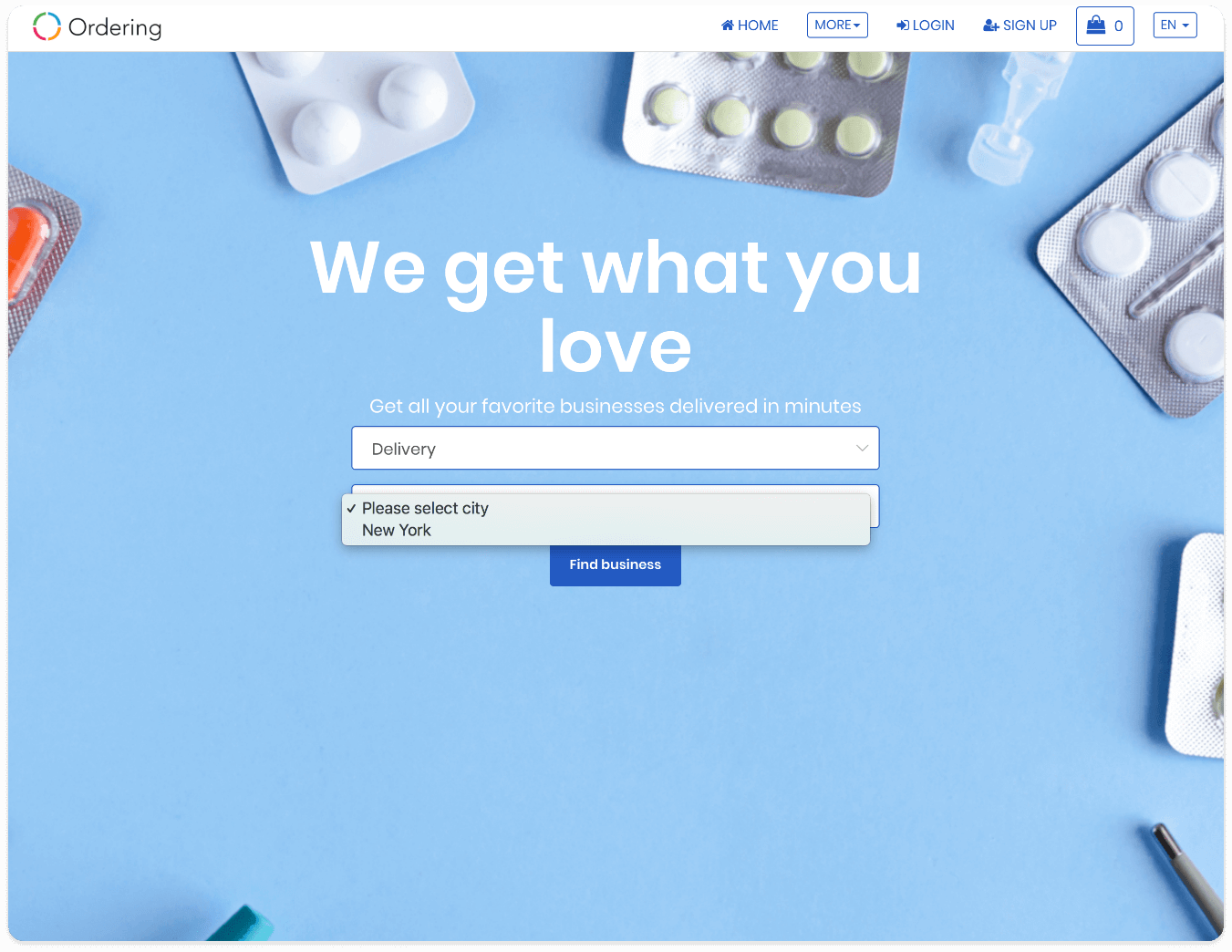 1. To activate this search, disable the "search by Address " feature from your builder, as it states below. Don't forget to rebuild your product.
2. After this is done, you have to go to your Ordering Editor > More > Search by dropdown.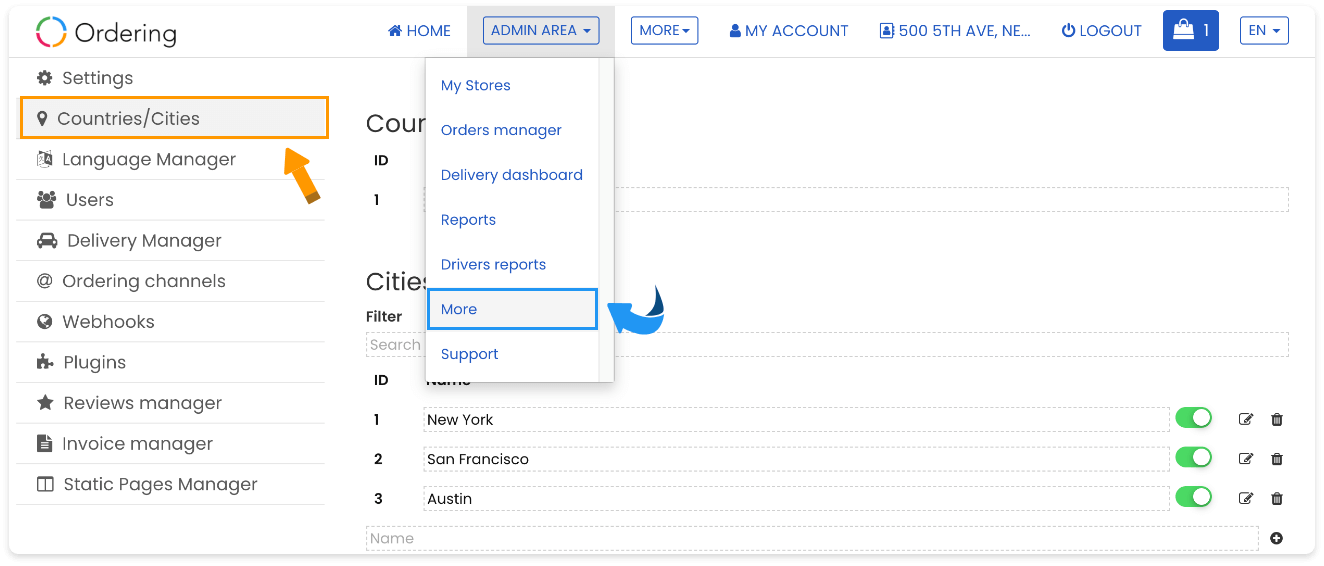 3. Done? Great.
Now you can see 2 options, one is to select the Name of the city you are going to add and the other is to create the zones and assign stores to that specific zone, that way when the customer selects that zone, the stores will show.
Let's see the City Option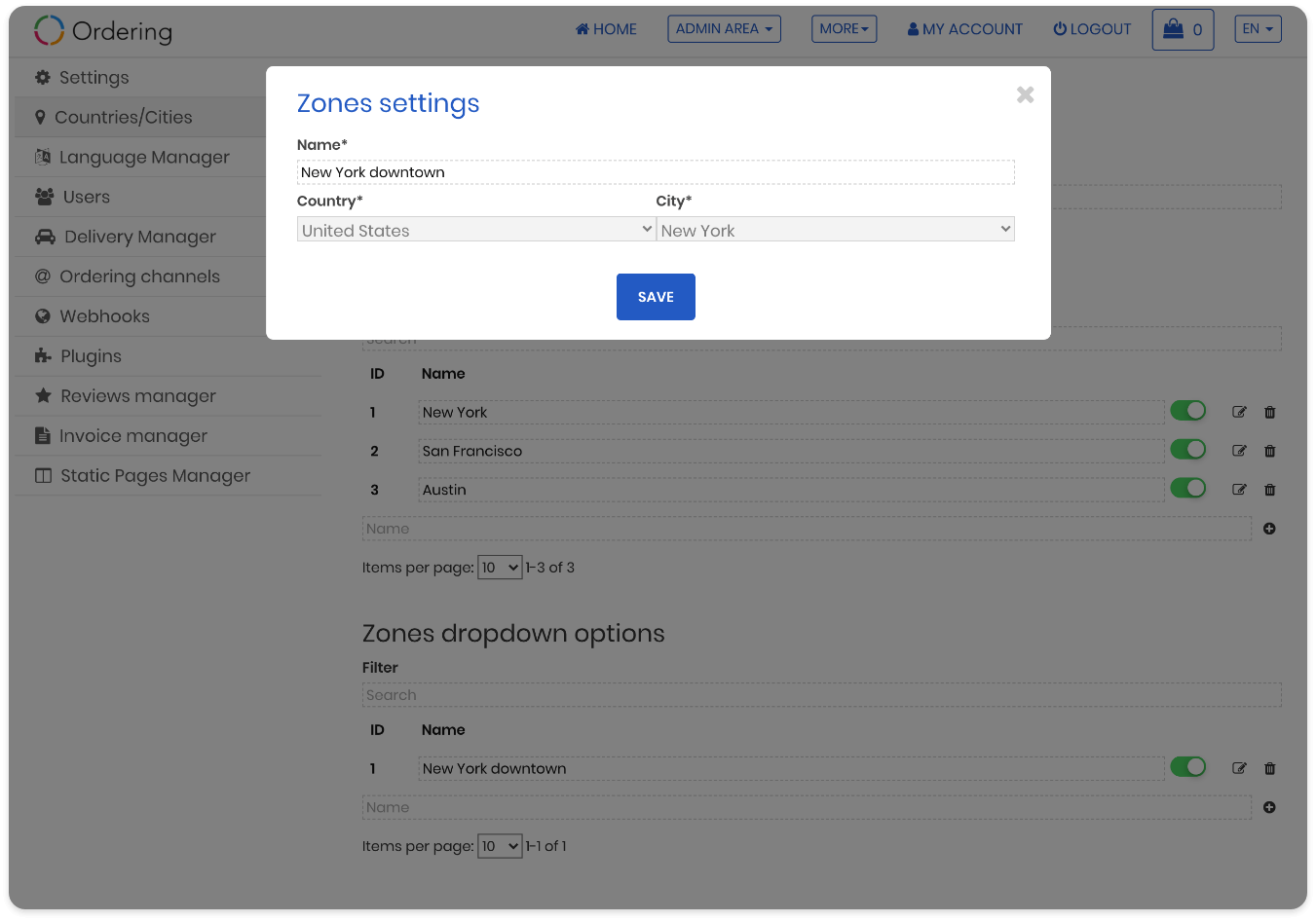 Take a look at this explanatory video
That's it!
Now check at your homepage and the changes will reflect automatically.
If you need anything else from your Ordering Team, just let us know
Have a Happy Ordering