To configure a menu, click the "Business Menu" option.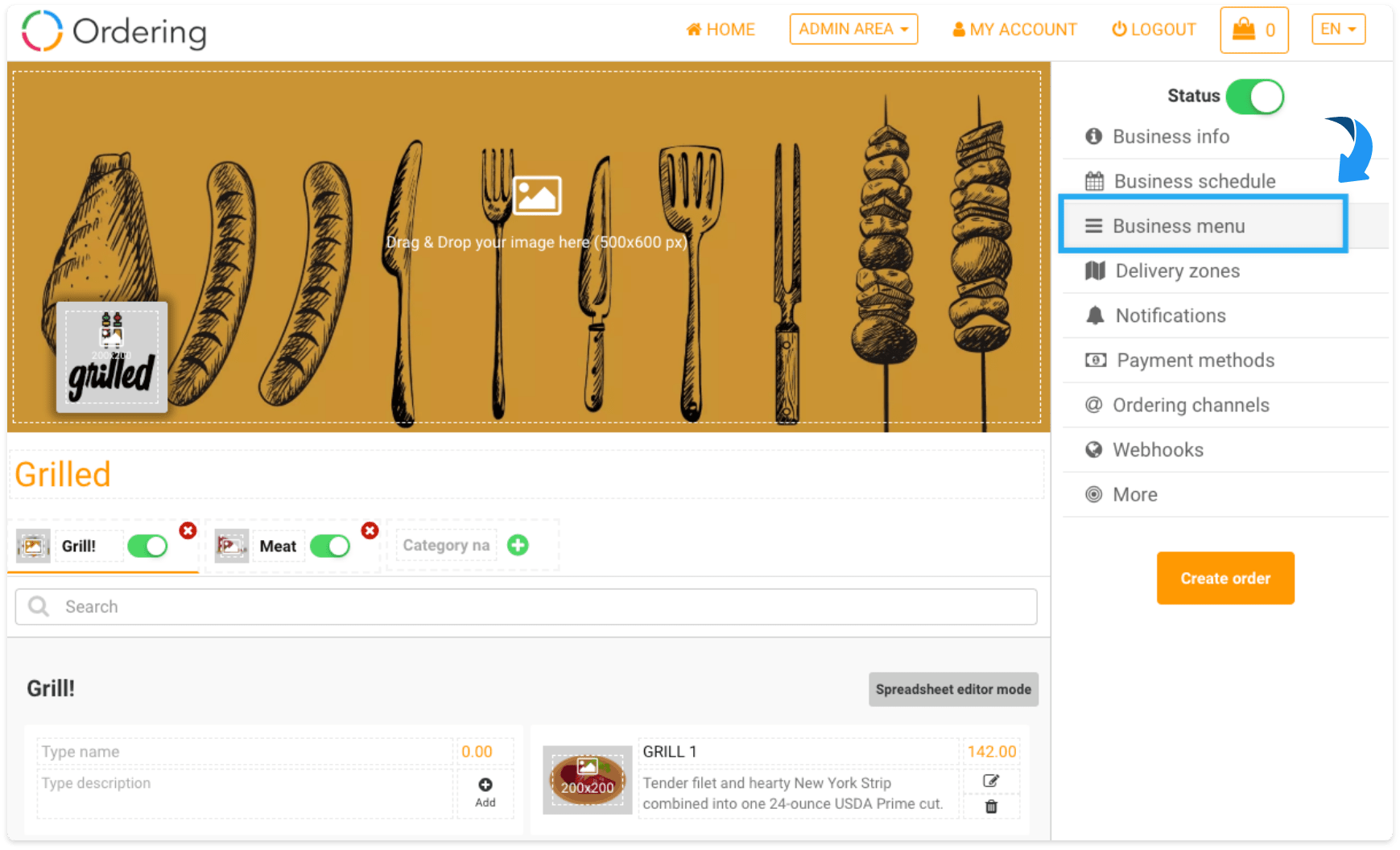 Next, a pop up appears with the option to name the menu.

Create Menu
After naming the menu, click add.

Next, Indicate if the items in this menu are available for delivery and/or pickup.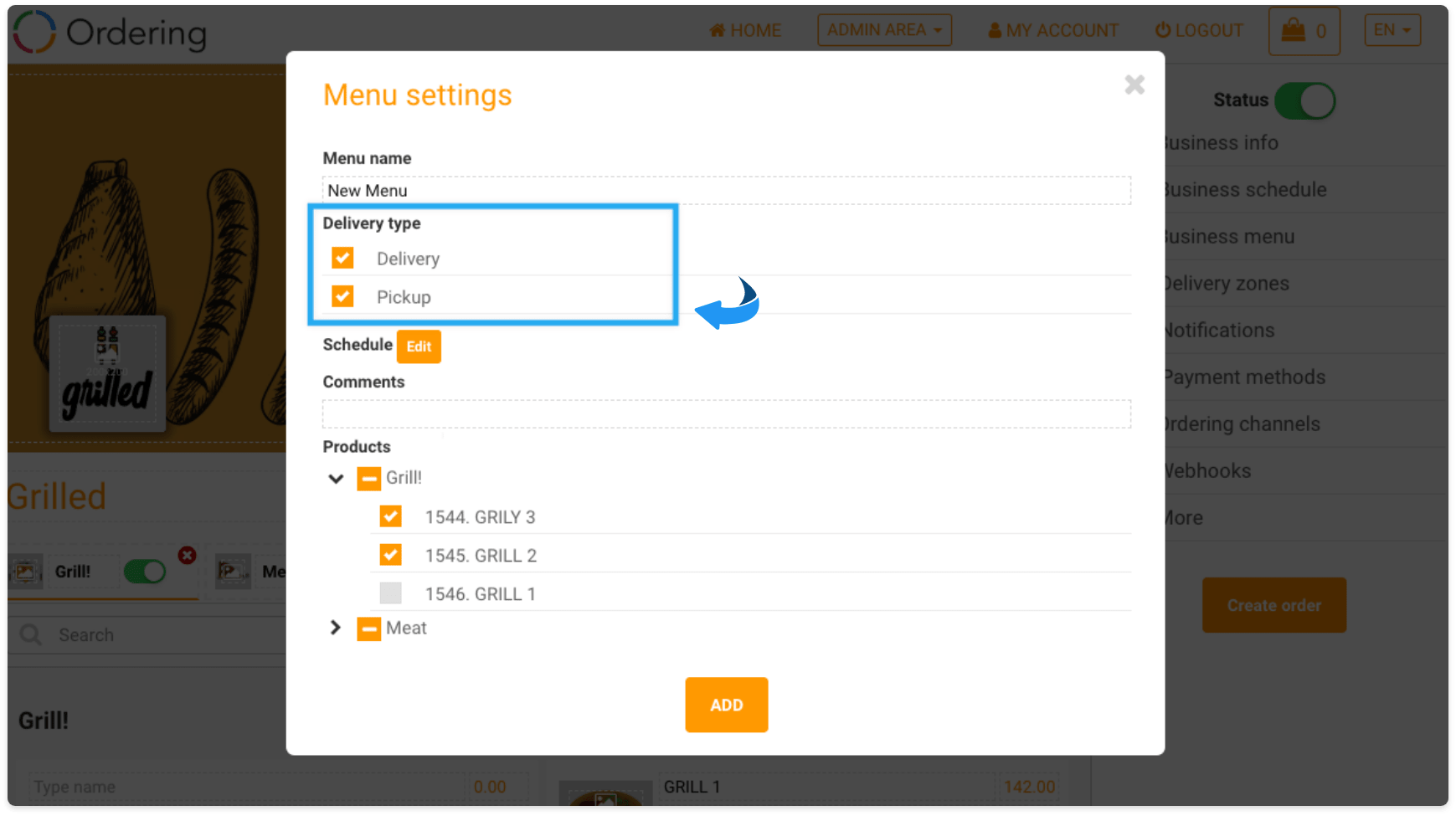 Another pop up appears with the schedule option, you can:
Select the day that you want to configure.
Enable or disable the menu the day that you select.
Add time-lapse, i.e. morning hours for breakfast.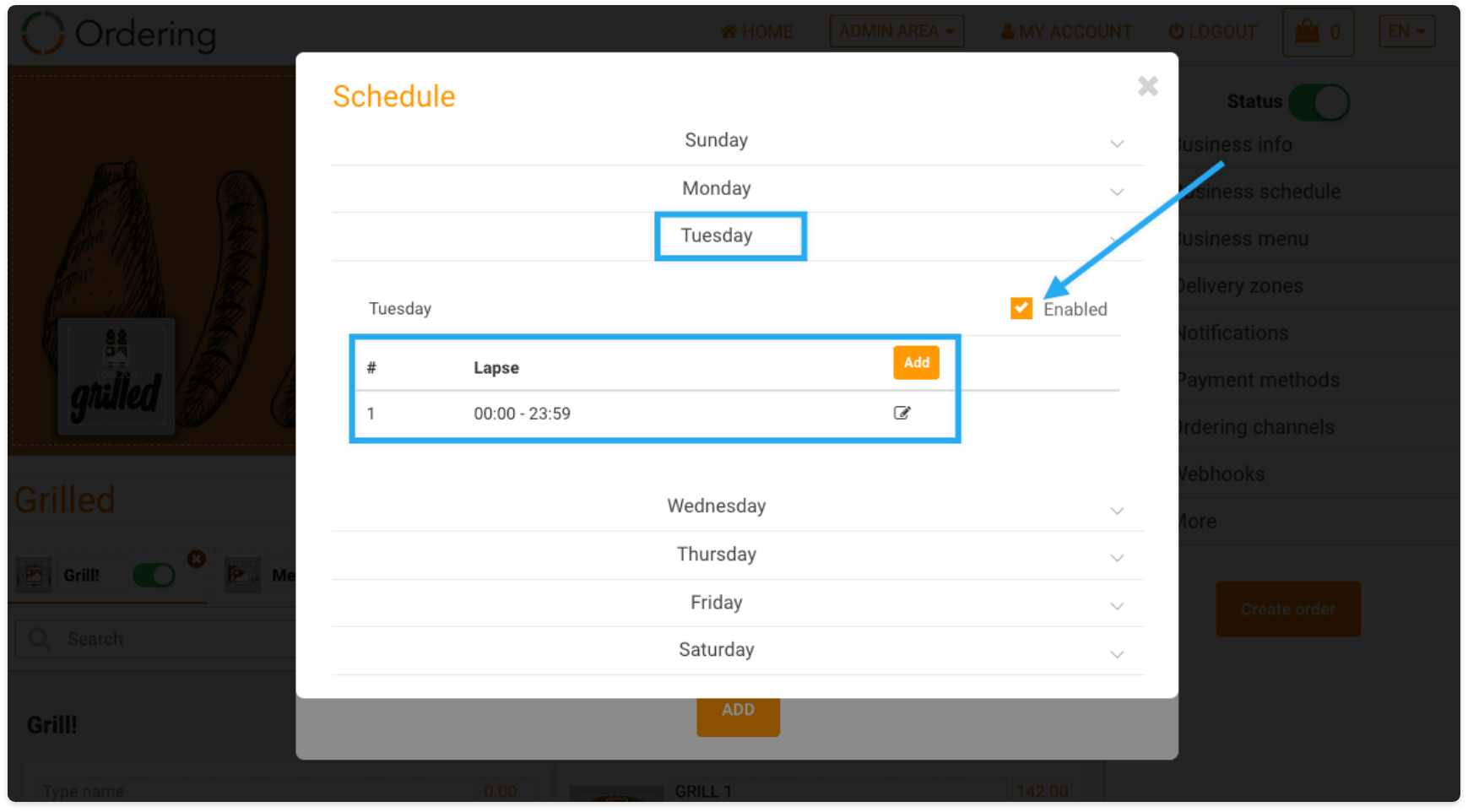 Add comments on the menu that you are creating.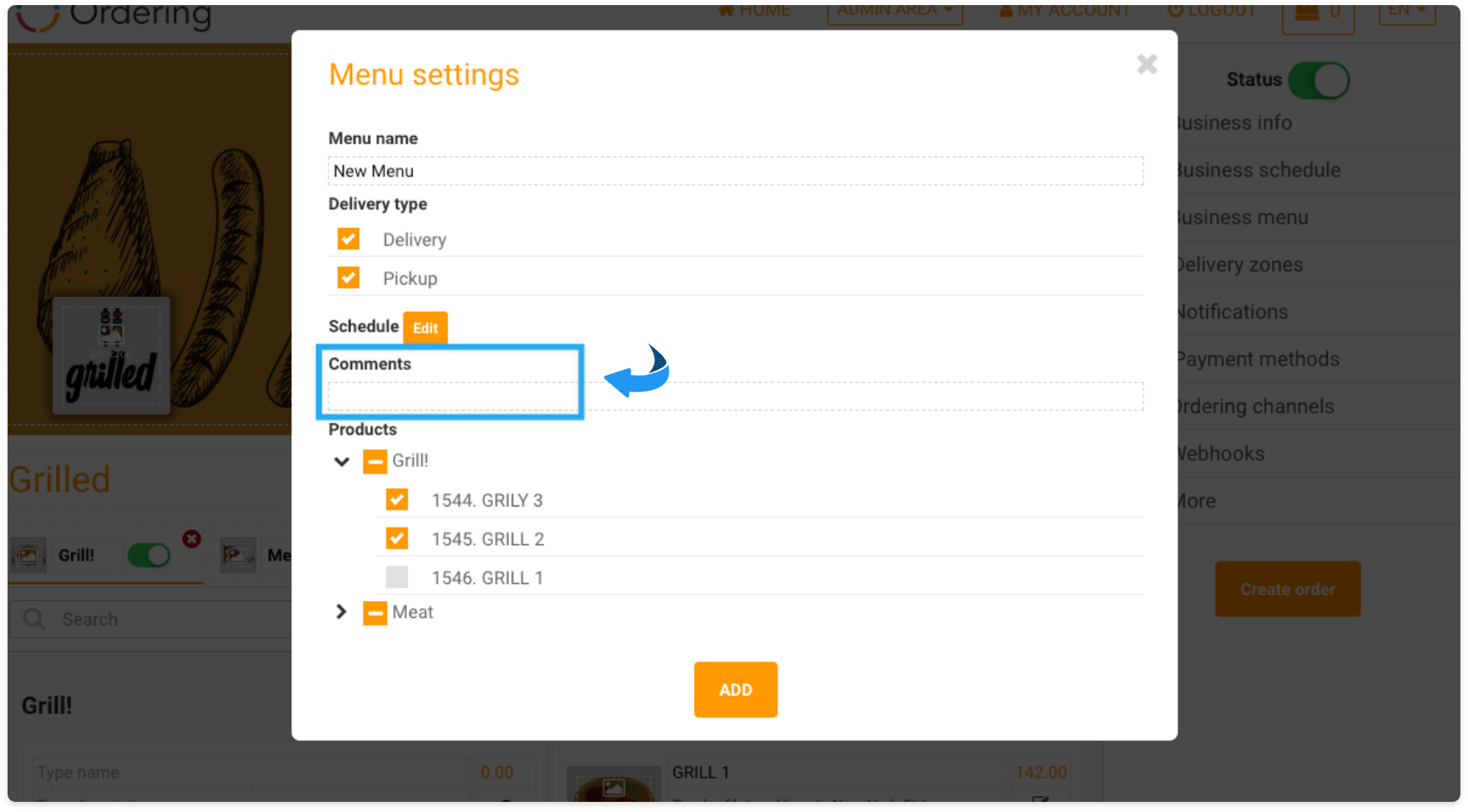 To complete the menu configuration, select all the products that you want to be available on this menu.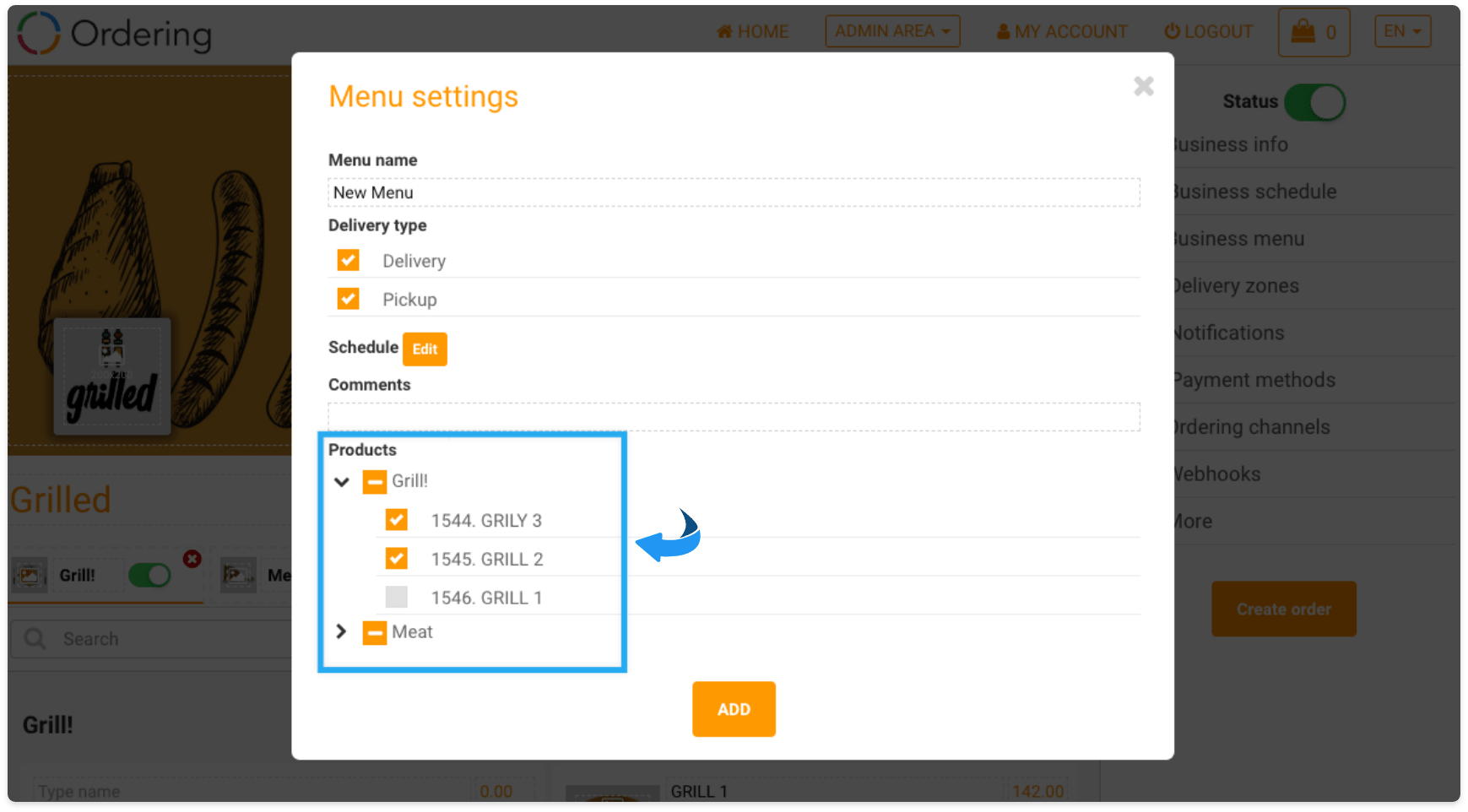 Edit Menu
Click on the "More" option to edit a menu.

Delete Menu
To delete a menu click the "Delete" icon and confirm if you want to delete the menu.

Business Menu
In this section you can:
・Create business menu
・Menu setting
・Delivery type
・Comments
・Products
・Delete menu
If you need anything else from your Ordering Team, just let us know
Have a Happy Ordering