Help your customers locate their items with efficiency, categorize all the products, i.e. Drinks, Food, Desserts, or Beef, White meat, Wine.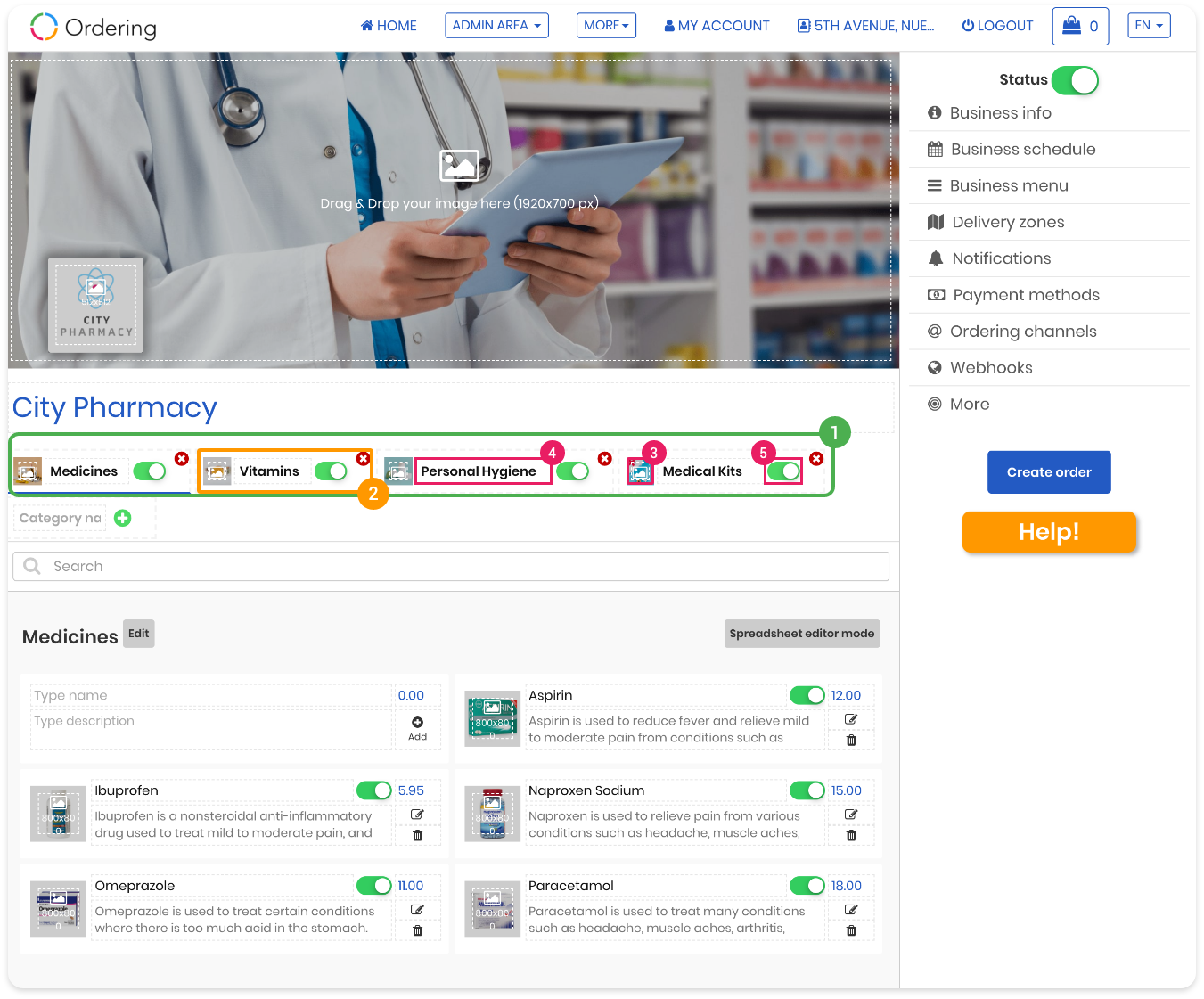 1. Delete categories:
To delete categories click on the red X button on the corner of the category that you want to remove.
2. Add Categories:
To create a new category, you only need to name the category. To save, click on the green add button.
3. Add an image:
To change these images, click the image and select the photo from a file, or "drag&drop" the photo over the category.
4. Change the Name:
Just click on the category name that you want to modify.
5. Enable/Disable categories:
To enable or disable categories just click on the switch button that appears next to the name.
For a category to appear it must have a product under it or it will remain unseen by the customers. i.e. you want a category for soda, you must have sodas listed in your products. If you want a Dinner catering category, you must have dinner items listed. Once a category has been created and it has a product for it. you can follow the next step.
Click here to learn how to use your business menu