Logo and Header images
Click the image that you would like to replace and choose from a file or drag & drop the photo over the selected area.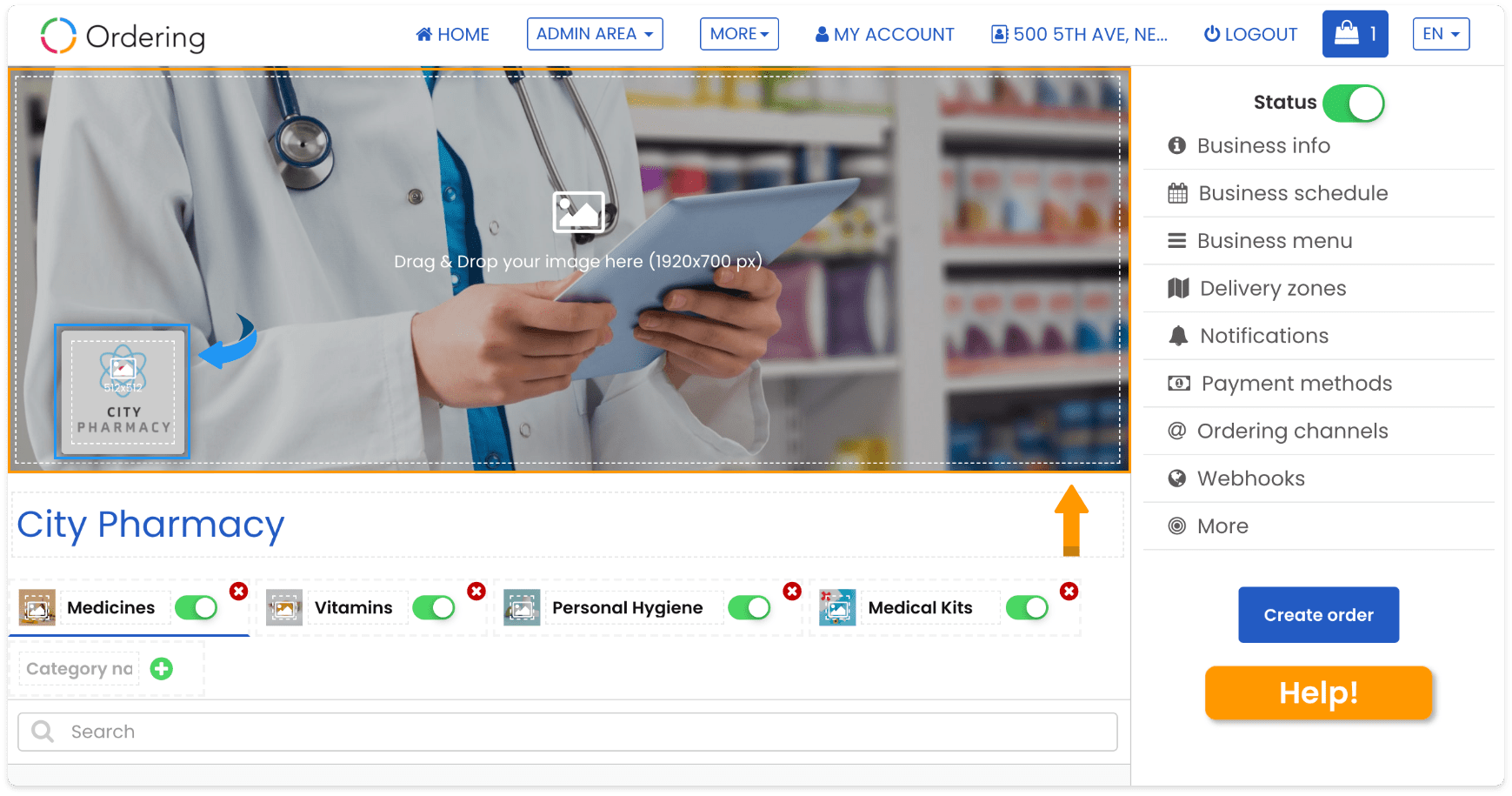 Business Name
Re-name the preselected business names and type yours in.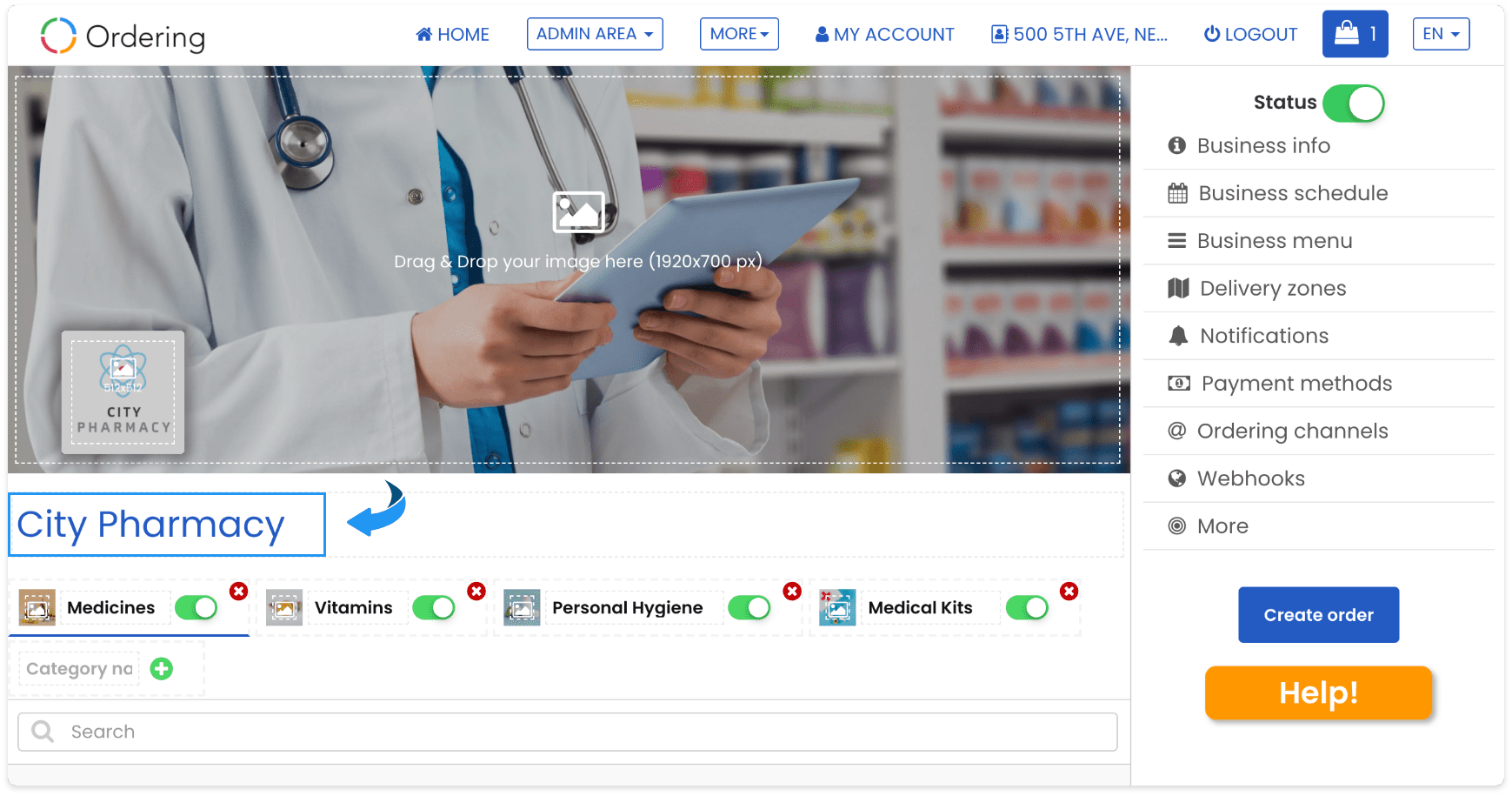 Status
The status indicates if this business is visible or not for the customers, disable to hide the business.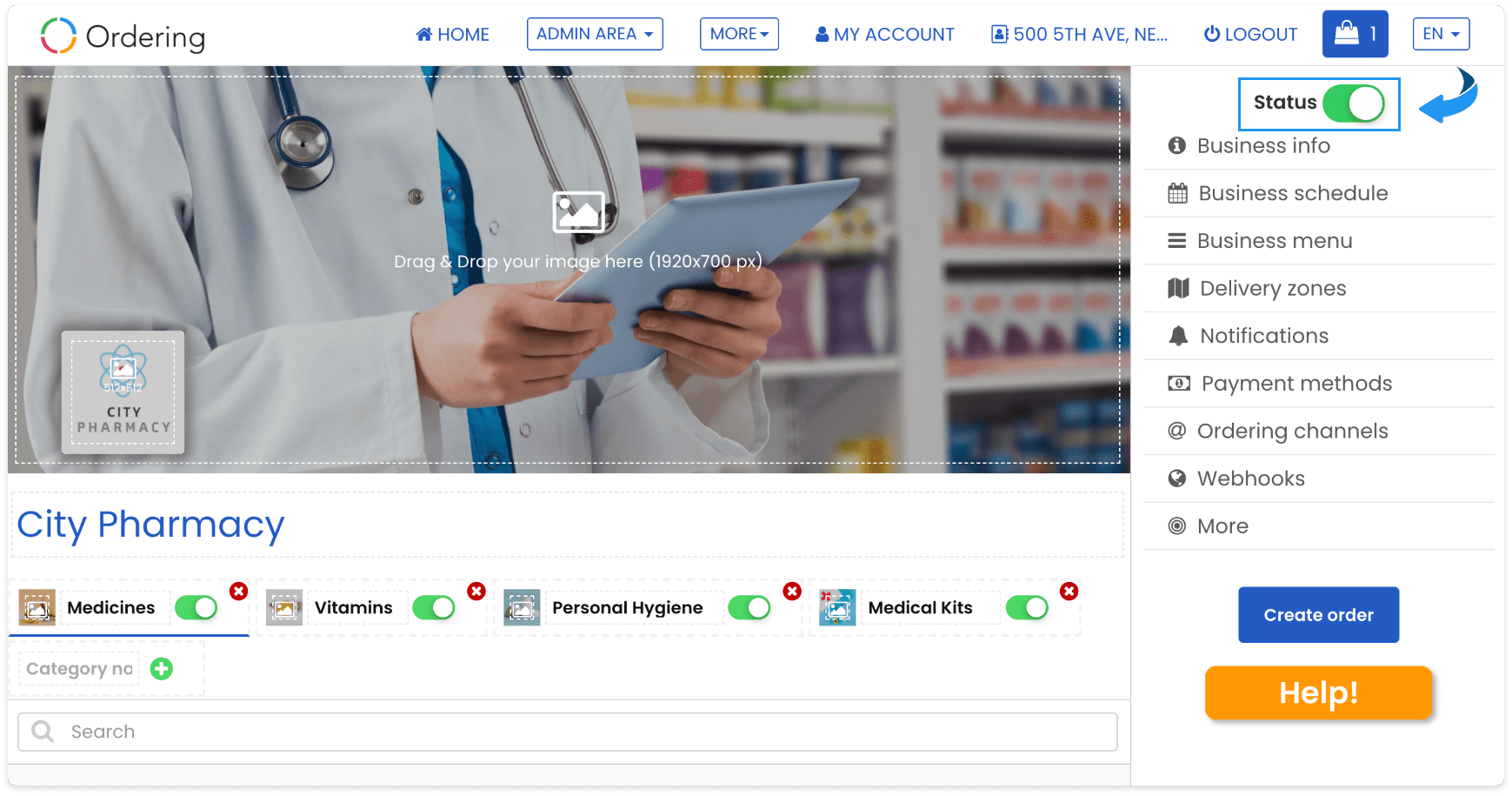 My Store
In this section you can:
・Change the Banner
・Change the logo image
・Change Business Name
・Add products
・Product settings
If you need anything else from your Ordering Team, let us know.
As Always, Happy Ordering.