In this article, we explain how to integrate your Ordering System to any external site using the "Widget" add-on.
Let me show you how this will work in your Business App.
1. Get the extension, you can get it in your marketplace or ask us about it.
2. Once we activated you will see it in your Ordering Builder, Go to the Build Section to find the widget code.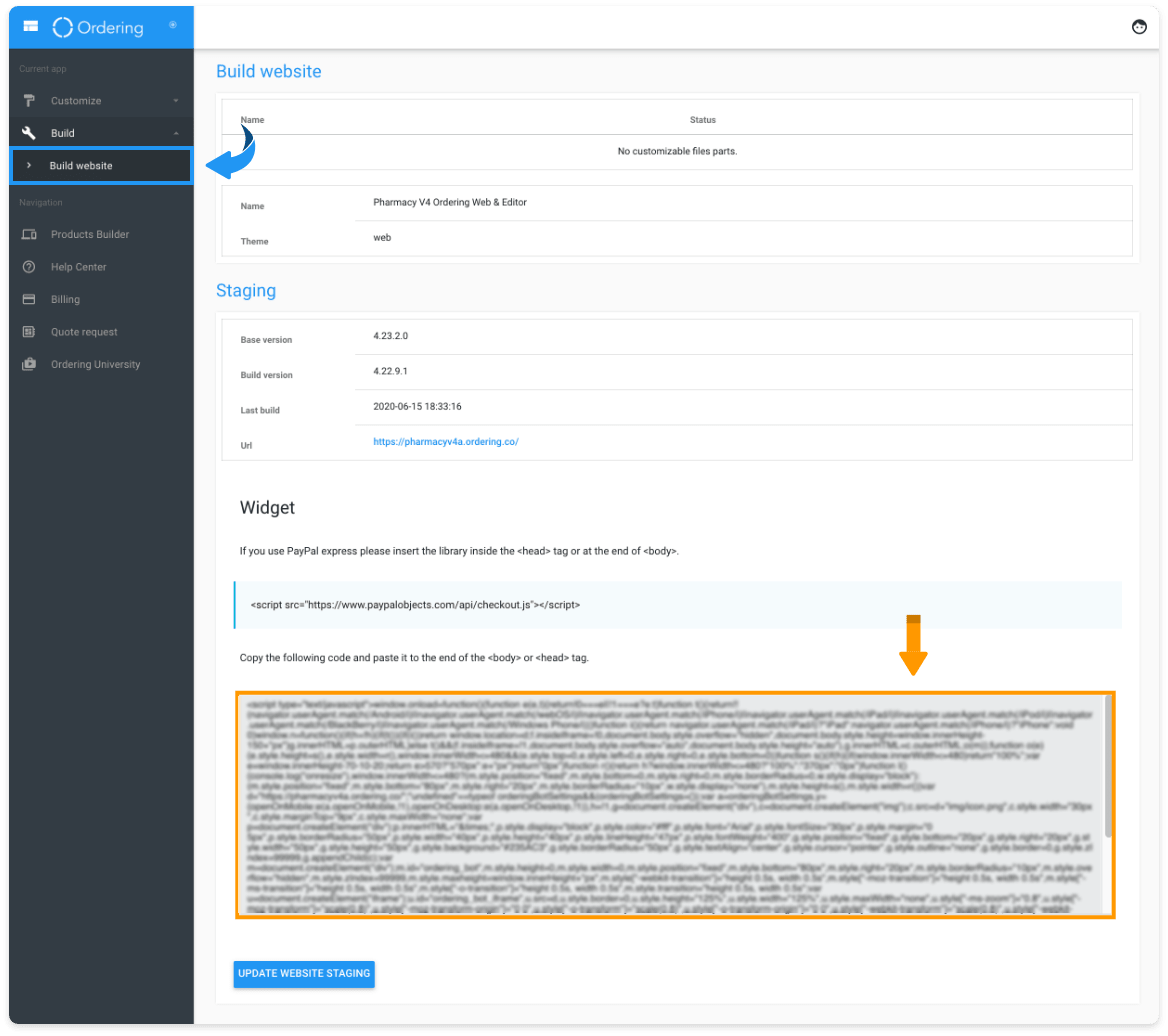 3. Copy the <script> code and paste it to the end of the <body> or <head> tag of your external site.
Note: If you use PayPal express please insert this library <script src="https://www.paypalobjects.com/api/checkout.js"></script> inside the <head> tag or at the end of <body> of your external site.
How does that look?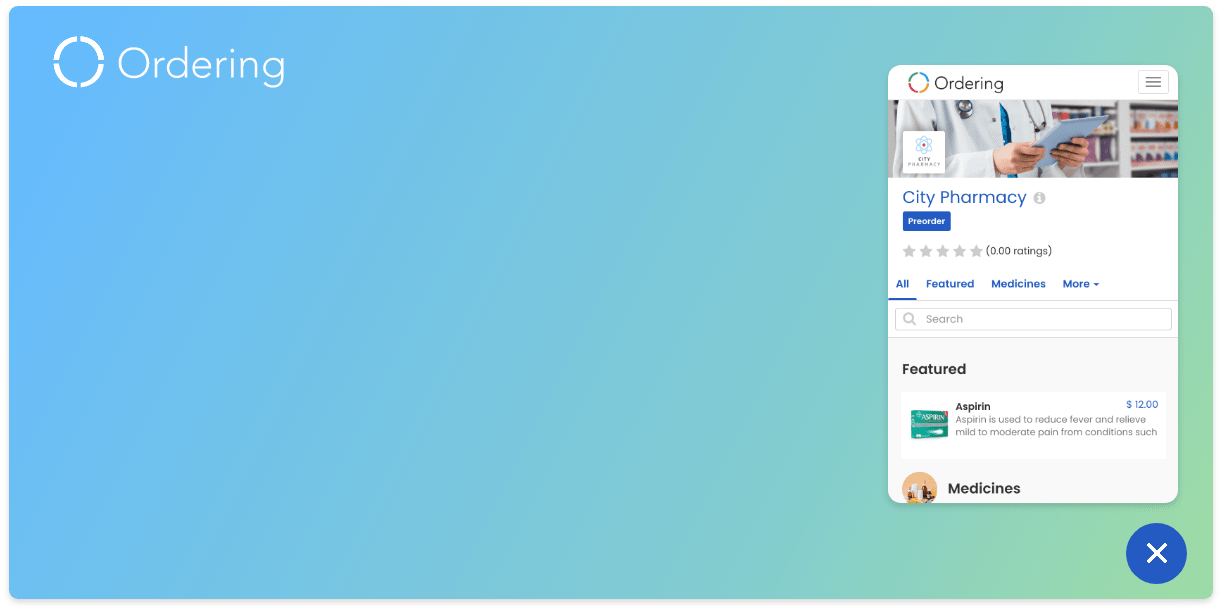 These videos - Tutorial, will help you better understand the widget extension and how this extension works.
Widget button with modal Style.
Widget chat with modal Style.
If you need anything else from your Ordering Team, just let us know
Have a Happy Ordering