Ordering Website Configuration.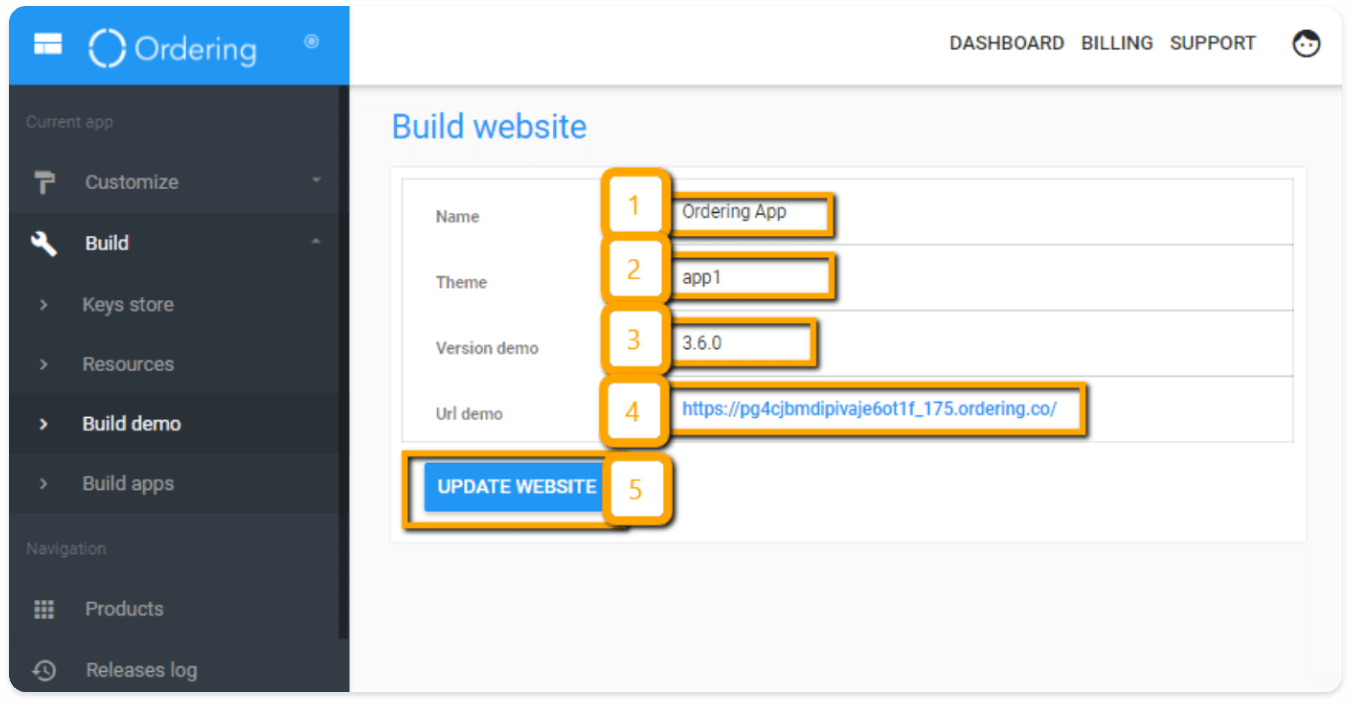 1. This shows you the name of your app.
2. This shows you the theme that your app has.
3. This is the version of the current demo.
4. This is de URL where your demo is uploaded, to open it just click the link, otherwise copy and paste it in a web browser.
5. To save the changes click "UPDATE WEBSITE".
If you have a temporal domain the website will be for testing and you'll have to click in the "Update Website Staging" · In this environment you'll be able to do testing.
If you have your domain set in the hosting, another button will show saying "Update Website Production", this site is going to reflect real changes to your customers.
Ordering App Configuration (iOS & Android)
Key Stores
In this section, we are only asking for a few details of your Apple & Google Developer Accounts, the ordering builder will take of the rest, like creating certificates and a few more set up that is required in the accounts.
Build Apps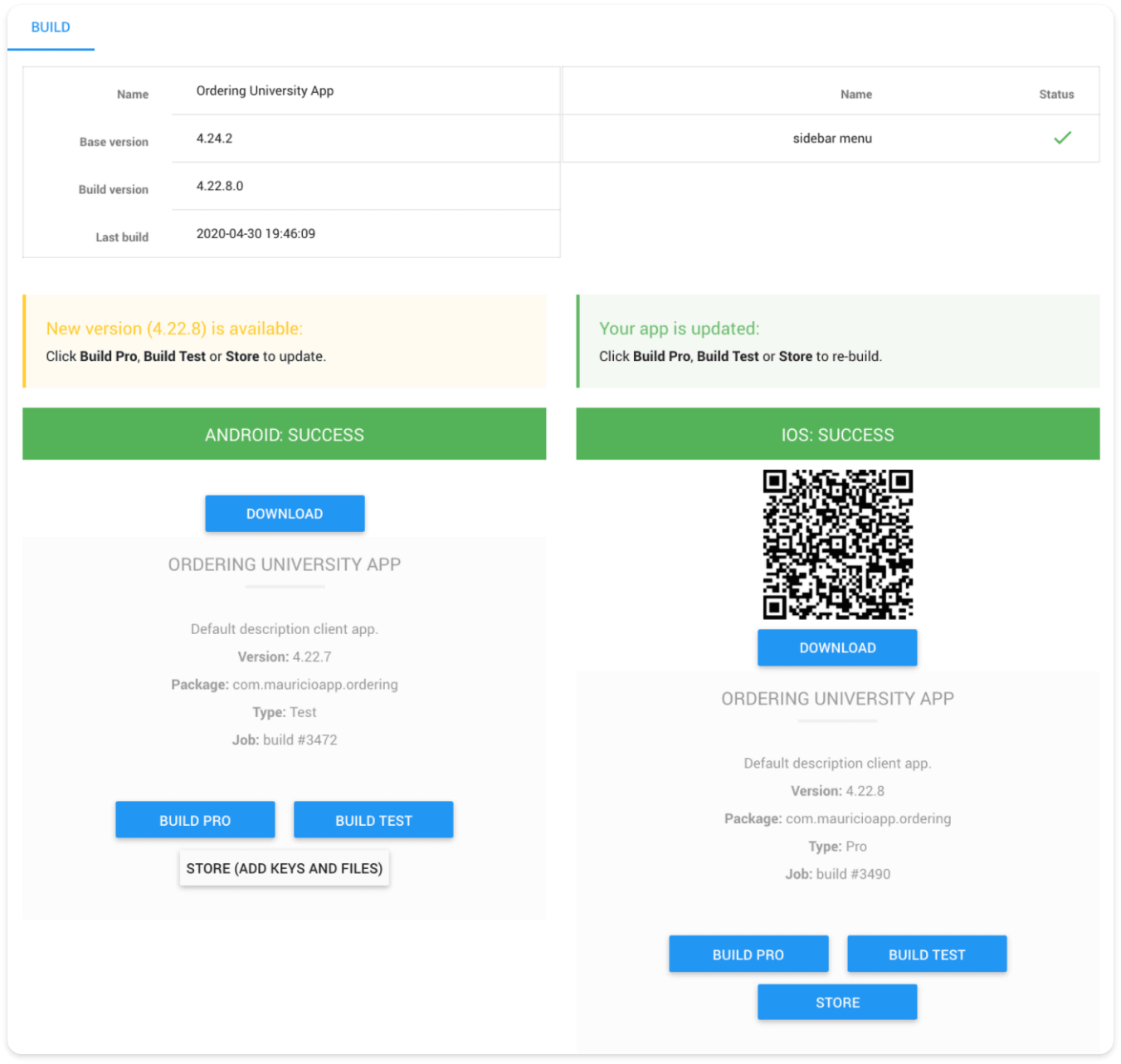 In this section in your builder, you are going to find important information about the latest version there's in your app if there's a new main version, and a few buttons that will allow you to: Build the APK & IPA files to download, Build QR codes for testing and also if you click the Store button, you are going to upload the files directly in the stores.
If any of these buttons are not active (blue), that's because you are missing a few steps from the App Keys section.
Take a look at these articles to learn more about the Apps and how they work.
Here below, you'll find a few more very important articles for your apps.
If you need anything else from your Ordering Team, just let us know
Have a Happy Ordering