Add LiveChat on your Ordering Web.
First, visit the LiveChat page and create an account, you can click the link below.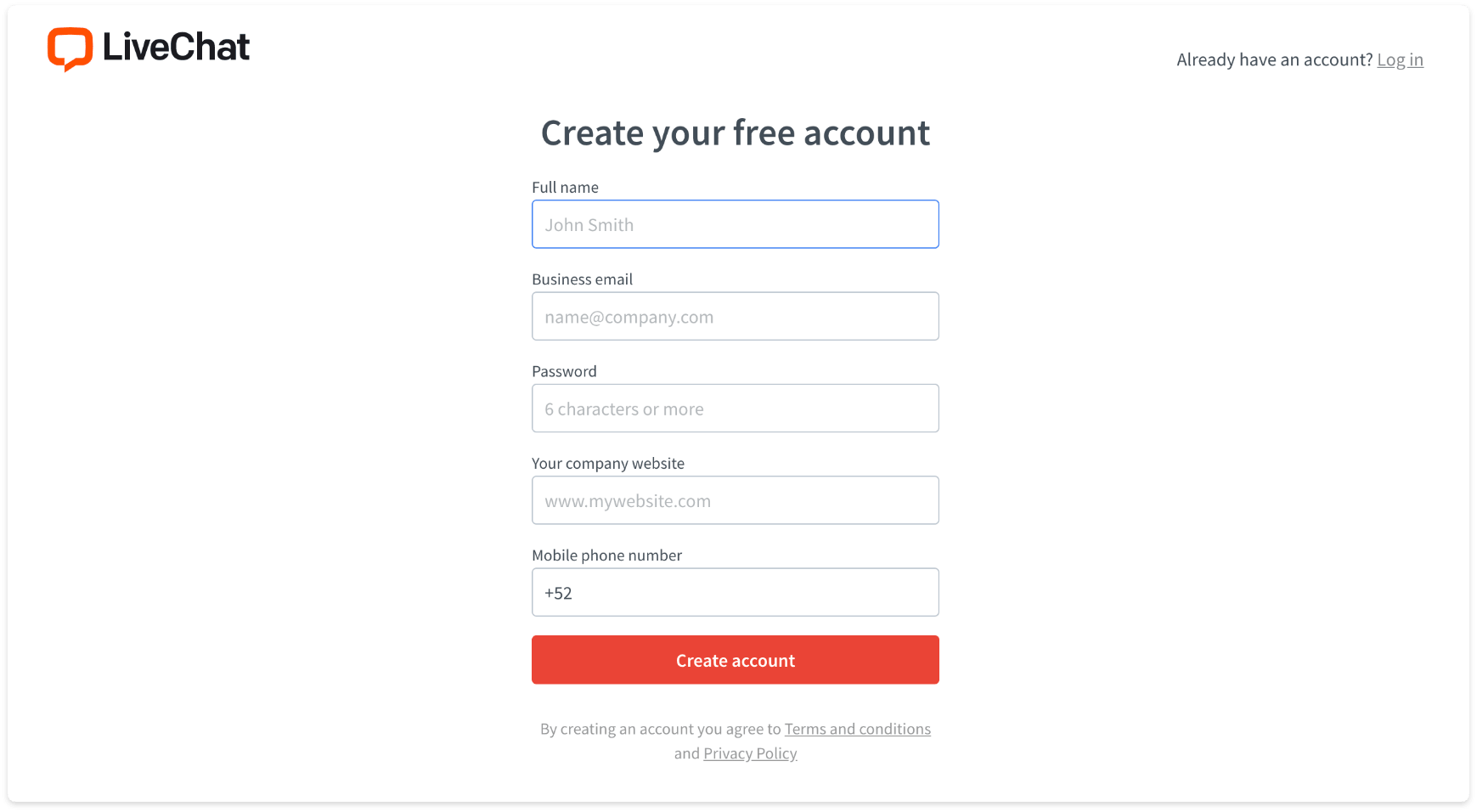 Once you create your account and log in on the LiveChat page, click on the "Install LiveChat" button to start the process, add this integration to your website & app by copying some code to our builder.
The next step is to copy the code by clicking the "Copy to clipboard" button.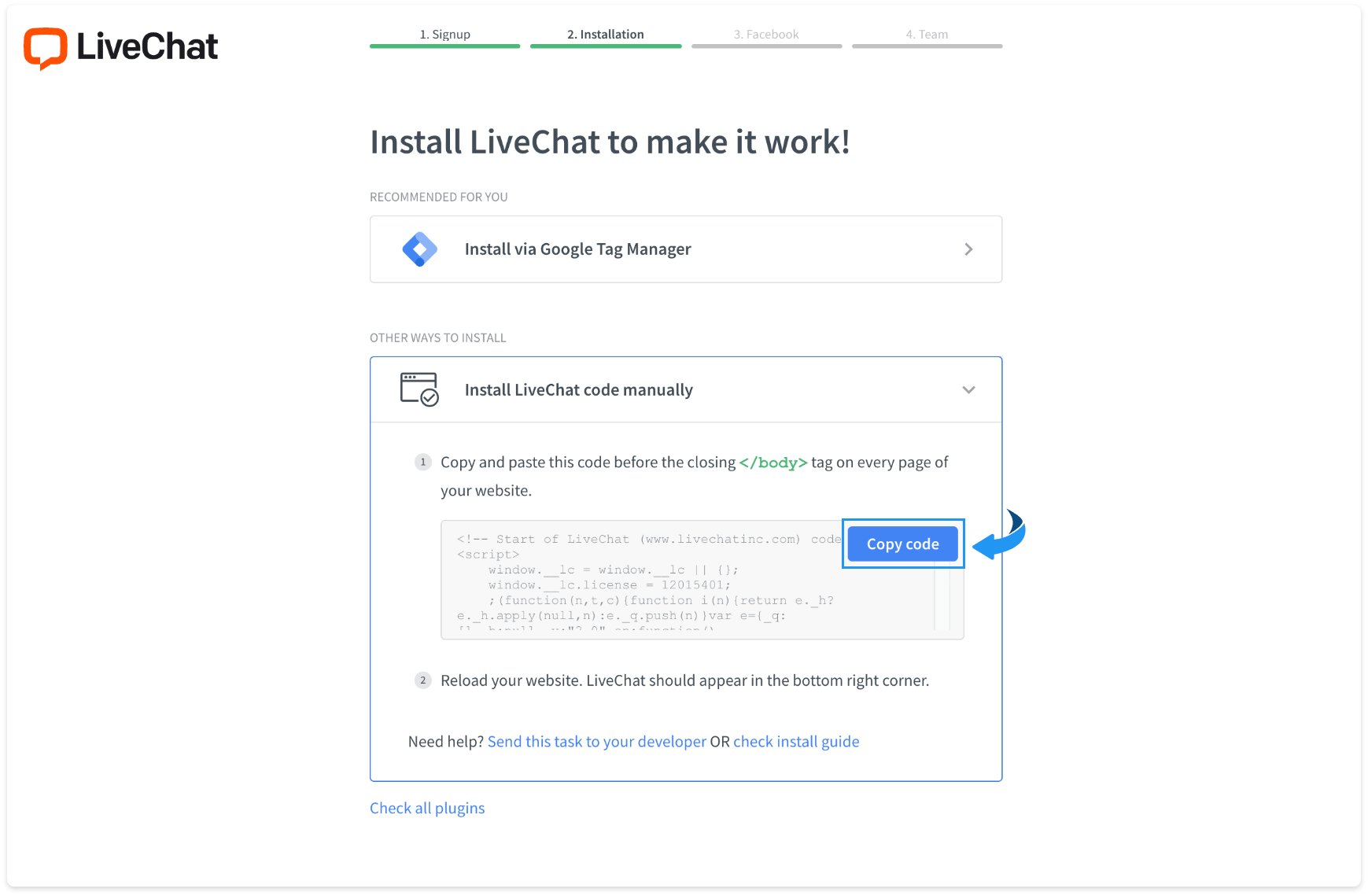 Add LiveChat on my website
After you select the website click on "Third-Party".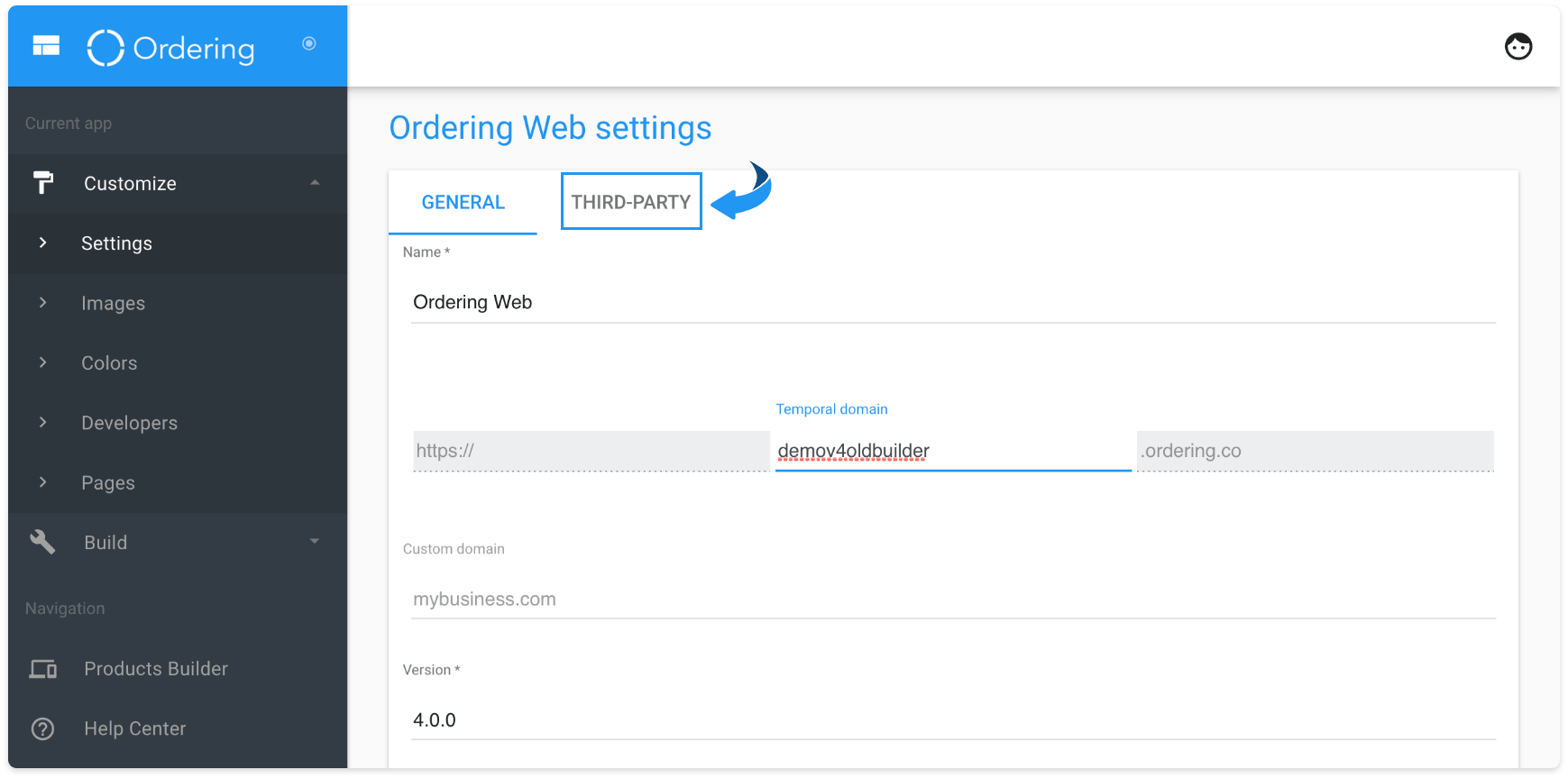 On this section, you only need to paste the code block on the ¨Body¨field and update this change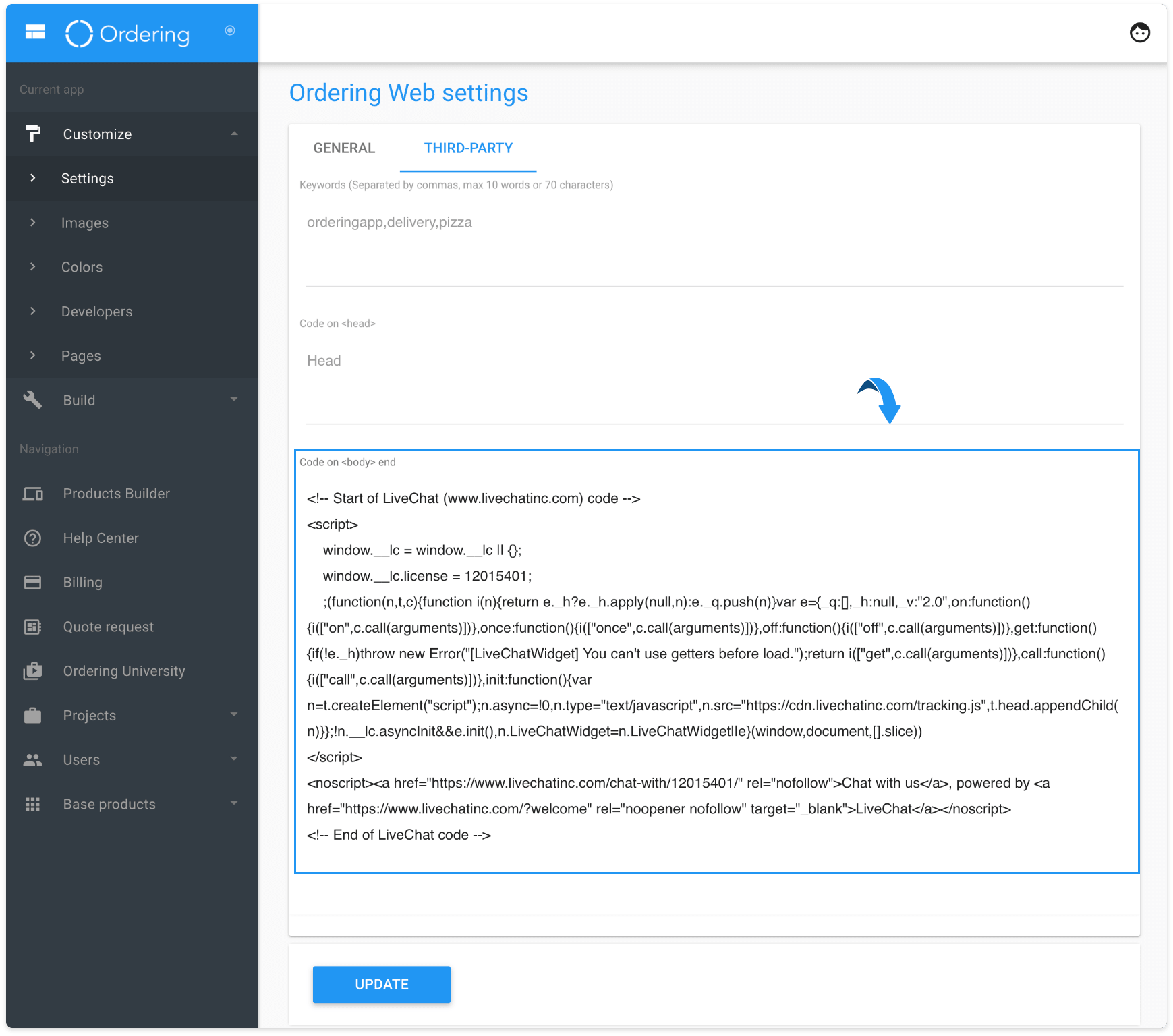 To see this integration working on your website, you need to update your site on the builder. Click on "Build Website" tab and then "update website" button.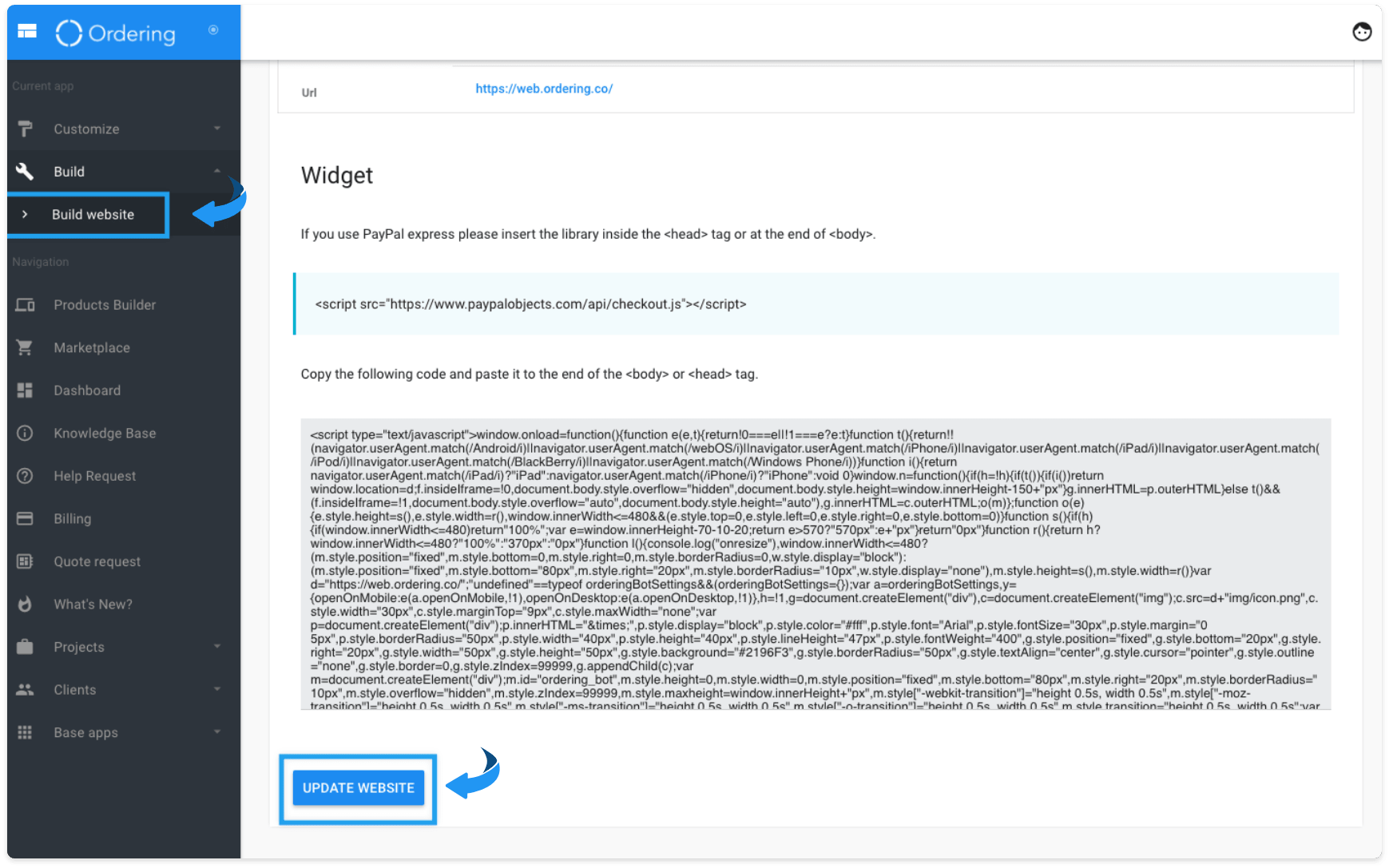 Lastly, you only need to open your website to see LiveChat working on your Ordering Web.
If you need anything else from your Ordering Team, just let us know 👍
Have a Happy Ordering