1. Go to the Ordering Builder and click on "Edit" to open the Ordering Web Menu.
2. Select the Developers option and click in the "Custom" tab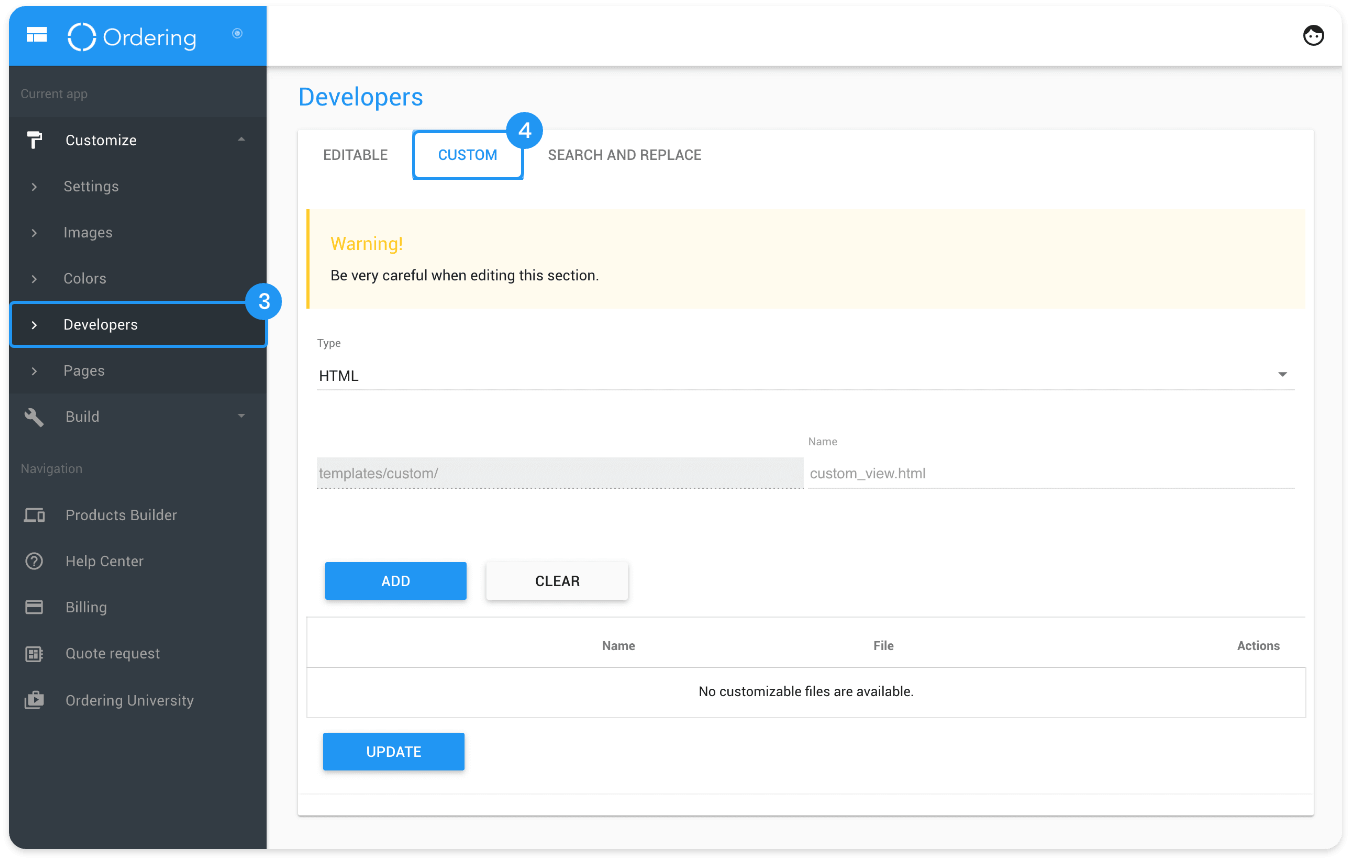 3. Here, you must select the type of the file (HTML or JS), in this case we will use a HTML file and put the name of the new file and click "ADD".
Note: The "Clear" button is only to clear the file name and file type.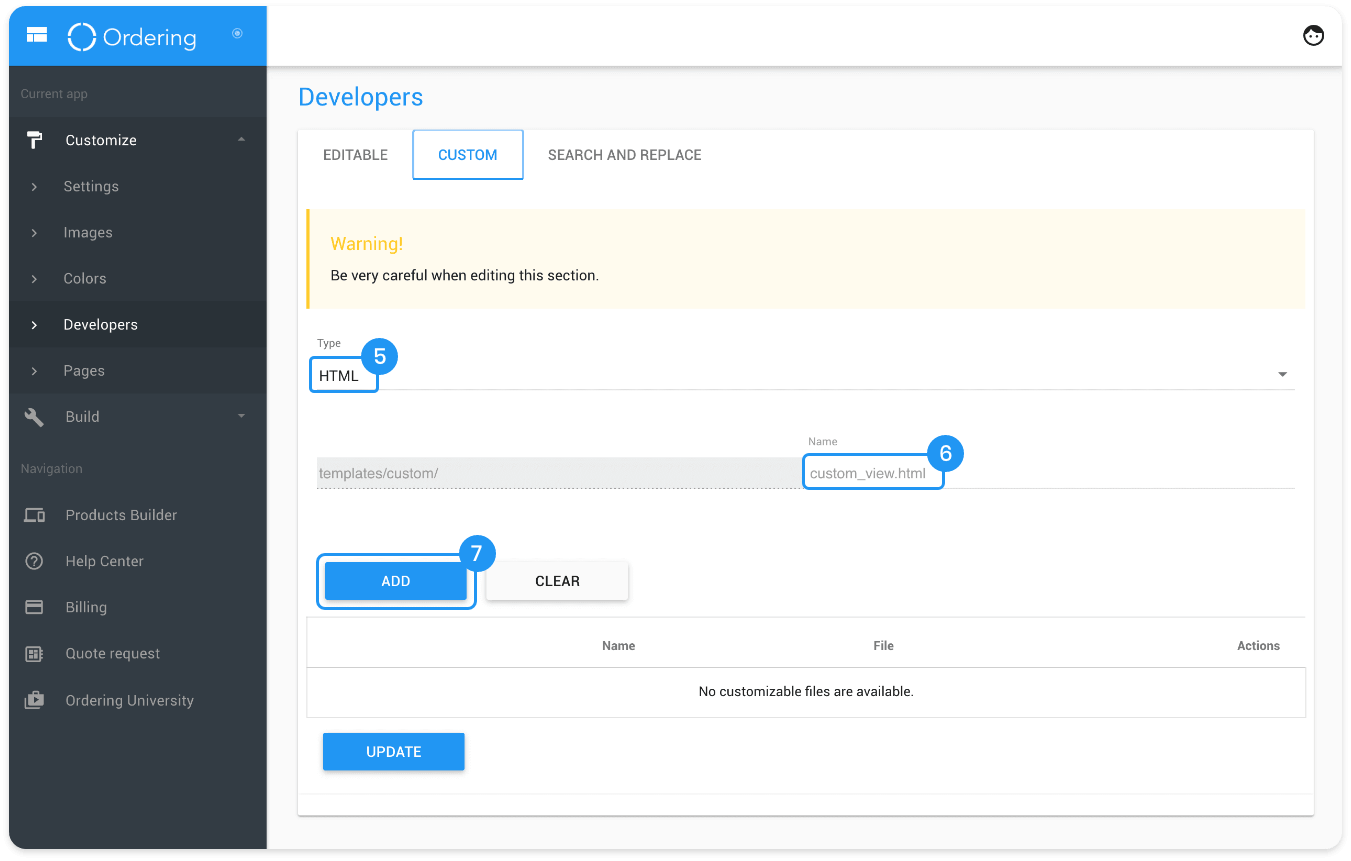 4. When you add the information, the new file appears in a table under the form, here you have two actions, "Edit" (To change the file name or file type) and "Change" (To upload the custom file).
Note: You must upload a file to show content in the new file.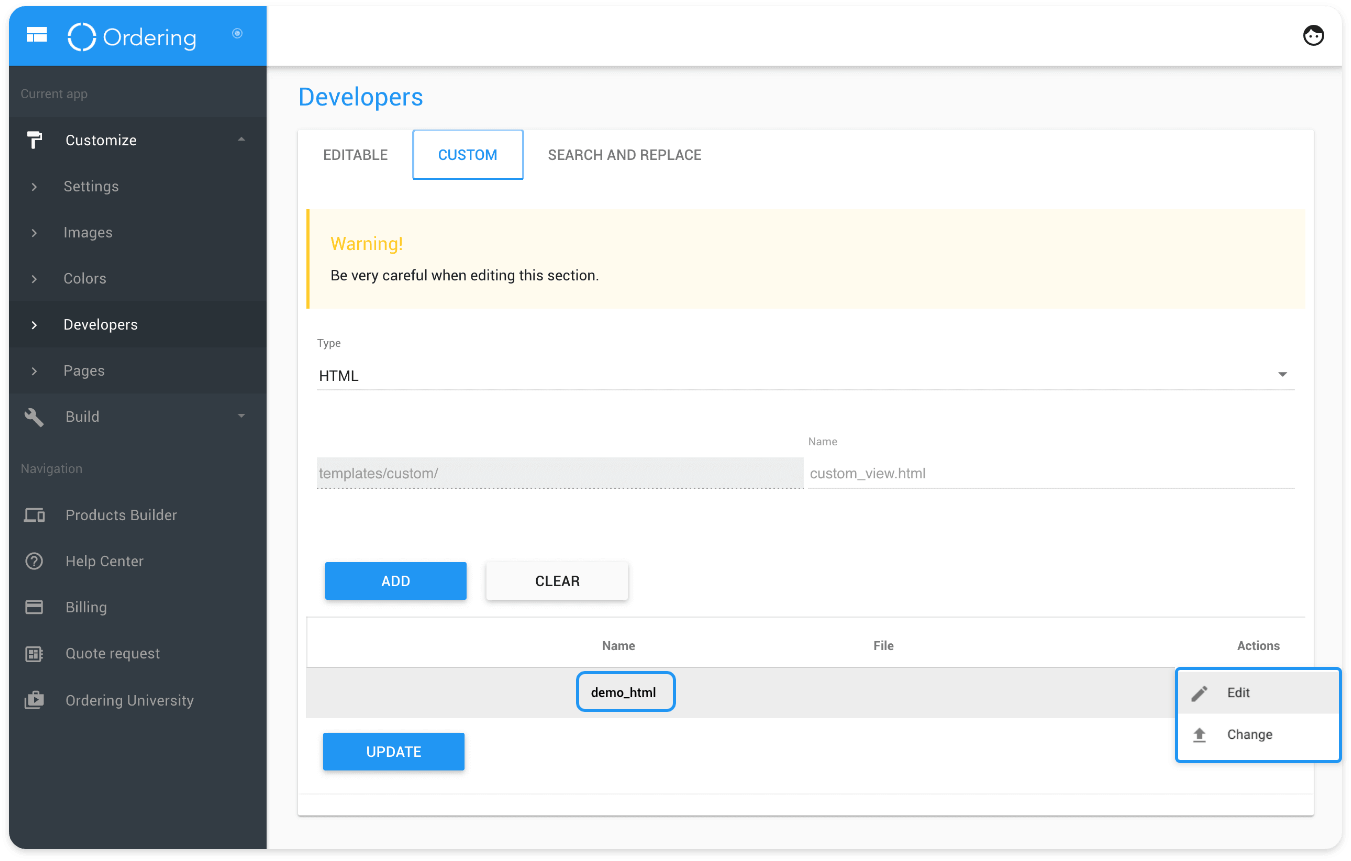 5. To upload the file, click on "Change", select the file, and UPDATE to save the file in the server.
That's it, do not forget to Update, upgrade the version of your product and build the product one more time, if it is website, clear cache to see the changes instantly if it is App, upload them in the stores one more time.
If you need anything else from your Ordering Team, just let us know
Have a Happy Ordering