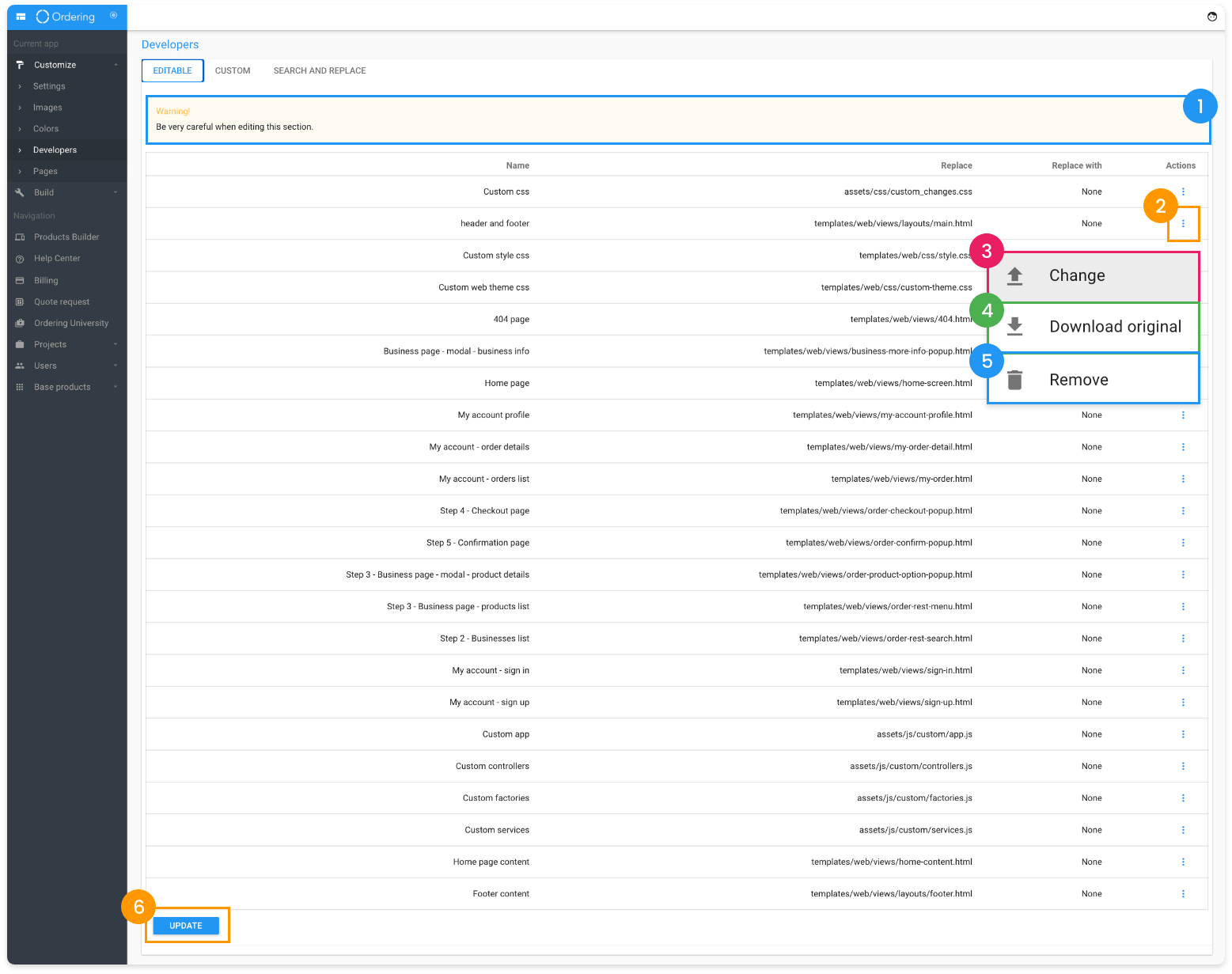 1. Because in this section you're in contact with the code of the app, it means that is extremely high-risk to modify these files. To edit these files, you should have developer knowledge. Also, we recommend making a backup of the original file before editing. In case you modify this section and need help to repair it, this service will have a cost.
2. Click here to see the available actions to the file.
3. Click here to download the file to your computer. Once you downloaded the file, then you should make the backup on your computer, and start to edit on a copy.
4. Click here to upload a new version of the file, when is uploaded it means that the previous code won't be available anymore unless you don't save changes.
5. Click here to remove a file, if you delete a file won't be available anymore and is probably that the app won't function as expected.
6. Click to save changes to your app, if not sure to save changes you can exit from this page without saving changes just clicking on any of the tabs from the navigation bar of the page.
If you need anything else from your Ordering Team, just let us know
Have a Happy Ordering