If you want to change the color of the text on your main page.
Builder section
To access this page click on edit in a product and then click on Colors.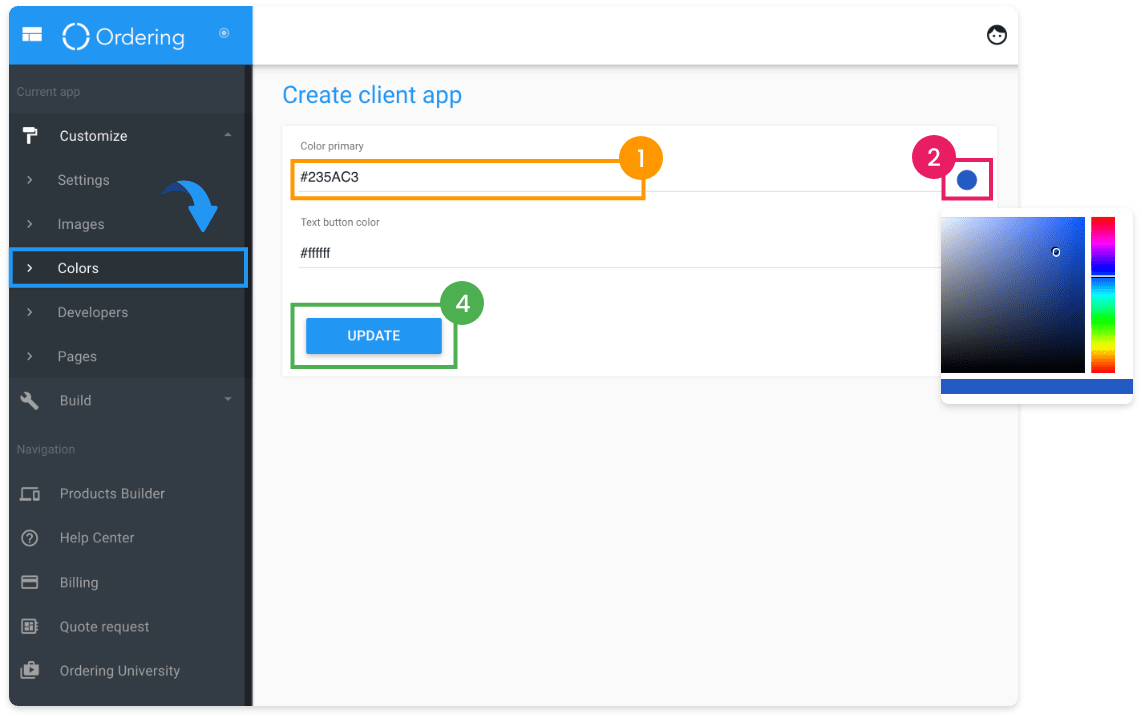 1. This label indicates the hexadecimal color of the selected color.
2. A color palette will appear or reflect the color chosen from the box below.
3. Click to save changes to your app, to exit from this page you can click at any of the tabs from the navigation bar of the page.
This video - tutorial will help you better understand this topic.
Build
In the end, don't forget to rebuild to see the changes.
How to Build? Click Here and Learn
If you need anything else from your Ordering Team, just let us know 👍
Have a Happy Ordering